Primary content
EXPLORATIONS WITH THE MOUNTAIN GURU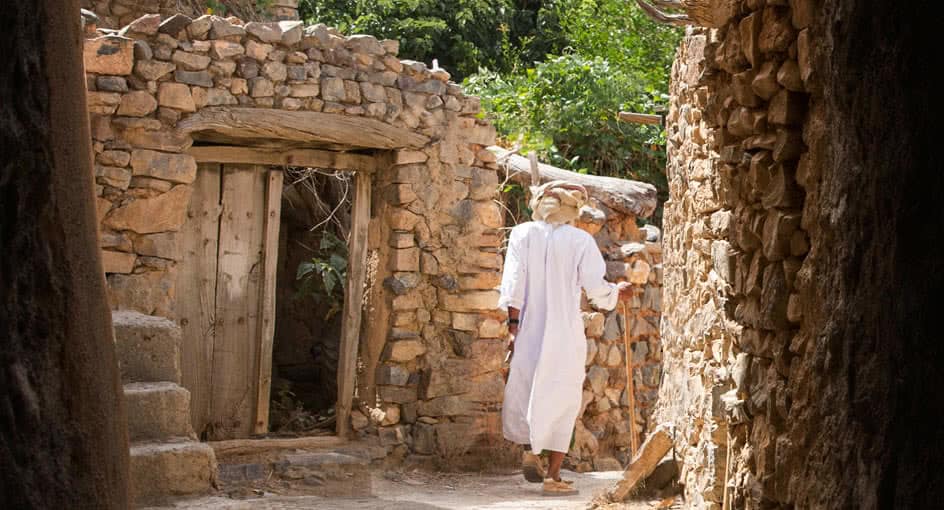 Natural and cultural wonders.
Al Jabal Al Akhdar's mountainous terrain promises encounters of a lifetime. Explore the surrounding landscape on foot, accompanied by the deft Mountain Guru. Choose from an array of hikes, with lush wadis and hidden waterfalls awaiting exploration. Visit ancient villages, sharing a lunch and stories with local elders.
ENQUIRE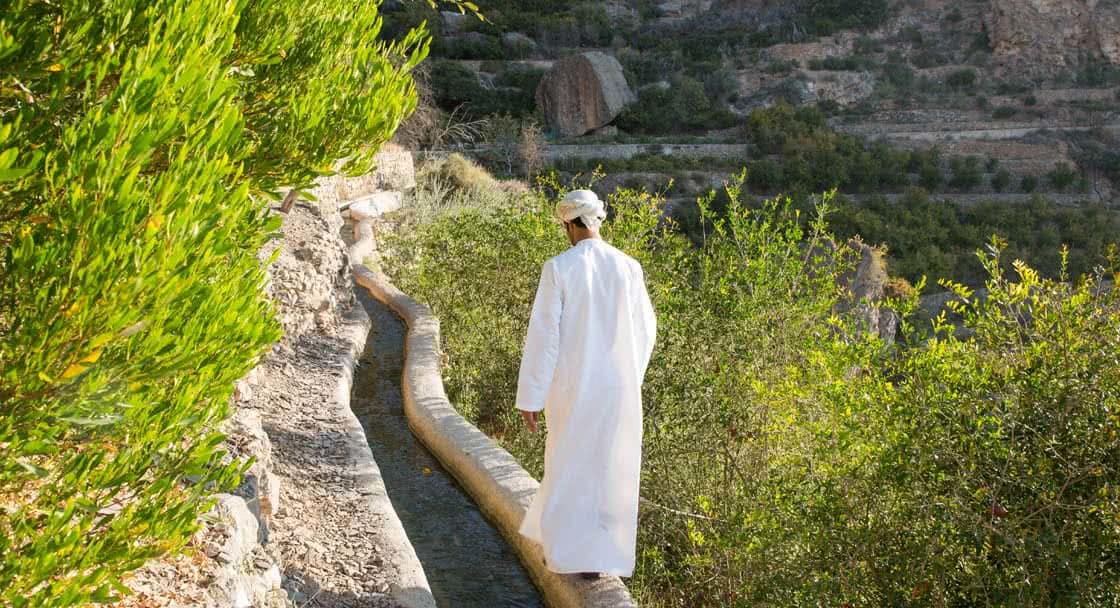 THINGS TO DO IN OMAN
Signature Hikes
Uncover the history and nature of local wadis with three intriguing routes. Meet mountain wildlife. Swim and picnic at a beautiful waterfall. Explore spectacular rock formations. Delve into the heritage of an abandoned cave village. Hike down a fossil staircase. Admire jaw-dropping panoramas, whichever trail you choose.
Cultural Hikes
Explore oasis charms and heritage gems with a choice of two routes. Hike along ancient trails to remote villages. Retrace history at fascinating museums. Take a break for a traditional Omani lunch, served on the terrace of an old house. Meander through small canyons to a mountain oasis village, and learn about the area's unique falaj irrigation system.
Cultural Walks
Local stories come to life in our cultural walks. See Damask roses in full bloom and meet the village elder who has the oldest hand in making rose water. Uncover the charming character of three uniquely different villages. See the contrasts of old and new in a wadi village.