Primary content
Ransacking Anantara Peace Haven Tangalle's Spice Rack
DISCOVERY

,

FLAVOUR
|
11 September 2018
Can you tell, in a blind tasting, your cardamom from cinnamon? Or turmeric from cloves? Top marks if you passed the test with flying colours without peeking at the labels and extra points if you can identify these and other spices in the wild. In an attempt to bridge a gaping hole in our Sri Lankan spice knowledge, we sign up for Anantara Peace Haven Tangalle Resort's Harvest Table experience.
Sitting on a sprawling 21-acre lot comprised of prime farm land previously occupied by a coconut plantation, it was only a matter of time before Anantara Tangalle started cultivating its own organic produce. From a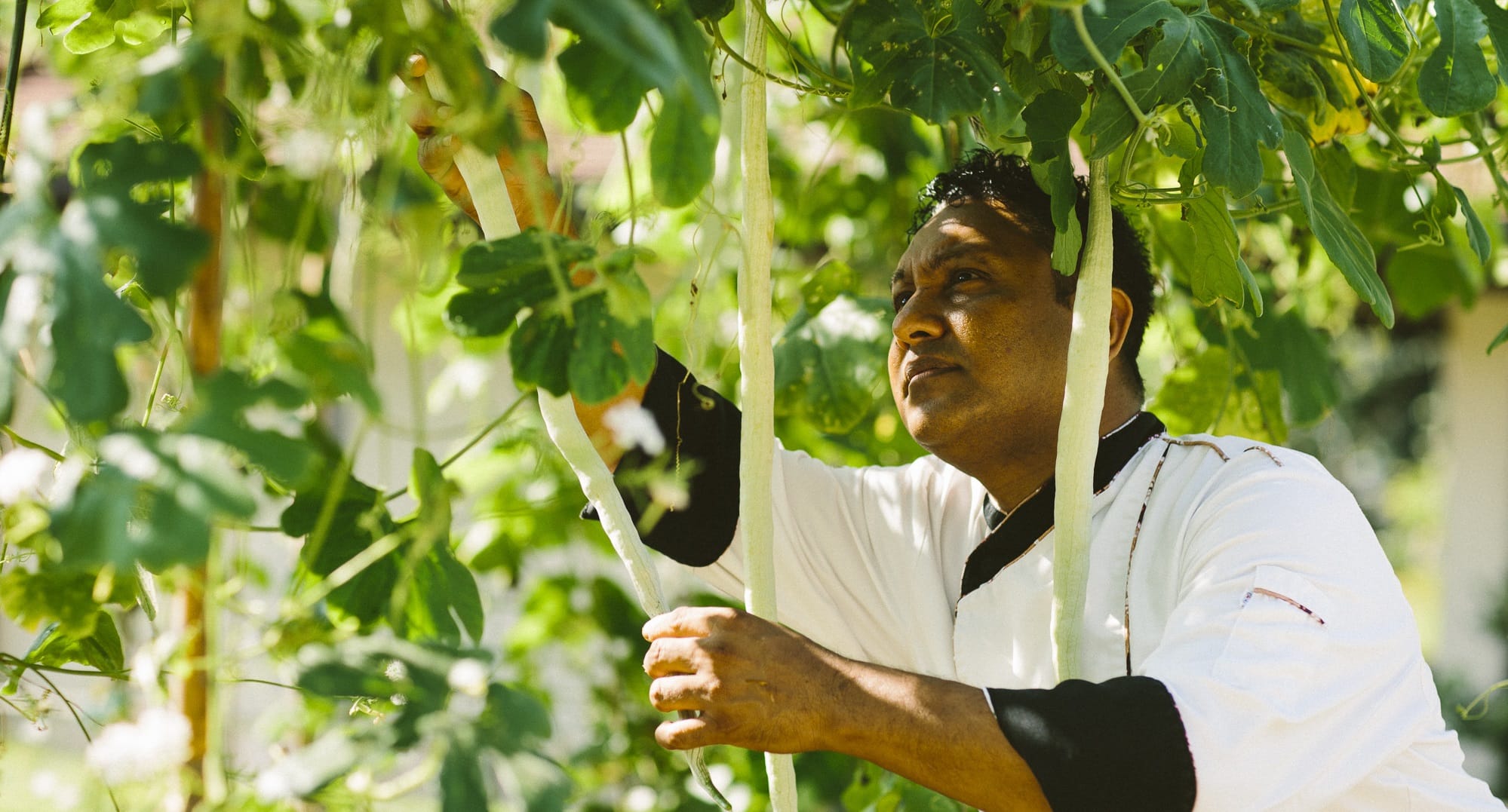 humble vegetable patch sprouted a rice paddy and a spice garden, known collectively as the Harvest Table experience.
The project is a brainchild of the Executive Chef Chaminda Pathirana who proudly parades us through his model garden lovingly caressing spiky winged beans and waxy eggplants, running his finger along the grooves of a banana flower leaf as we move from one exotic-looking plant to the next.
Supplying the world's spice racks and kitchen cabinets since the West developed a taste for curries (and more recently pumpkin spice latte), Sri Lanka (formerly known as Ceylon) is the world's biggest exporter of cinnamon. A key pumpkin spice topping ingredient, Ceylon cinnamon sticks have many thin layers and can easily be ground into powder using a coffee or spice grinder, a capacity chef promptly demonstrates with a stone mortar and pestle.
We ask to see ginger, nutmeg and cloves (the rest of the pumpkin spice topping ingredients, in case you were wondering) and as chef starts to mash them together, the olfactory response is so strong, we can practically hear the opening chords of "Jingle Bells".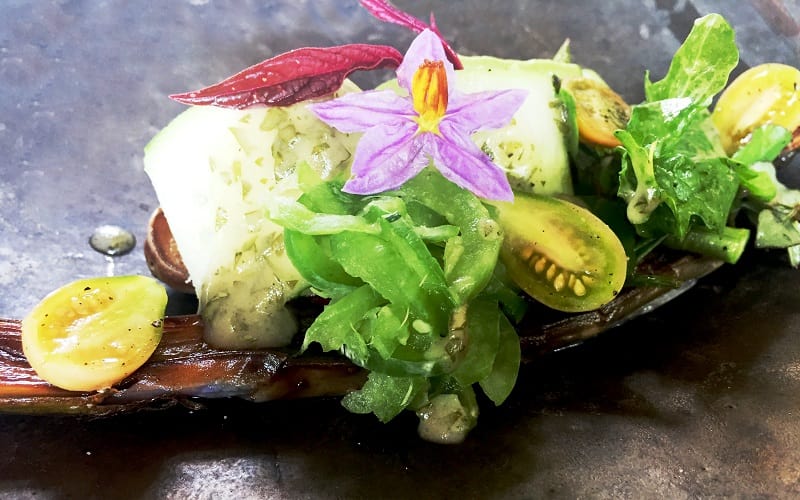 Complete neophytes when it comes to rice cultivation, we subject chef Chaminda to a fusillade of naïve but well-meaning questions one comes to expect from your garden-variety urbanites. He fields them splendidly patiently talking us through the entire process, from seed selection to harvest. Right now, the stalks are emerald green – so new and shiny, they could be a visual representation of photosynthesis.
We give ourselves a pat on the back for correctly identifying our old friend the kale that had found its way into Sri Lankan cuisine by way of Kale Mallung salad with scraped coconut, chilies, onion, turmeric powder and salt. A staple of Sri Lankan diet, which is akin to Thai in spiciness but closer to Mediterranean in cooking technique, we are delighted to see Kale Mallung on the Harvest Table menu.
The arrival of Ranji - a local fisherman toting the catch of the day - is our cue to retire to the treehouse as chef busies himself with the intricate process of cooking a medley of vegetable and fish curries, salads and sambals for our Sri Lankan feast. Ranjit bids us a toothy goodbye before disappearing in the mangroves and we turn our attention back to chef Chaminda operating an intimidatingly-looking hand-powdered coconut grinder in the kitchen down below. We soak up the heady smell of spices emanating from the bubbling clay pots and sip on exceptional organic wine. Life is good.
Curated For You
You Might Also Like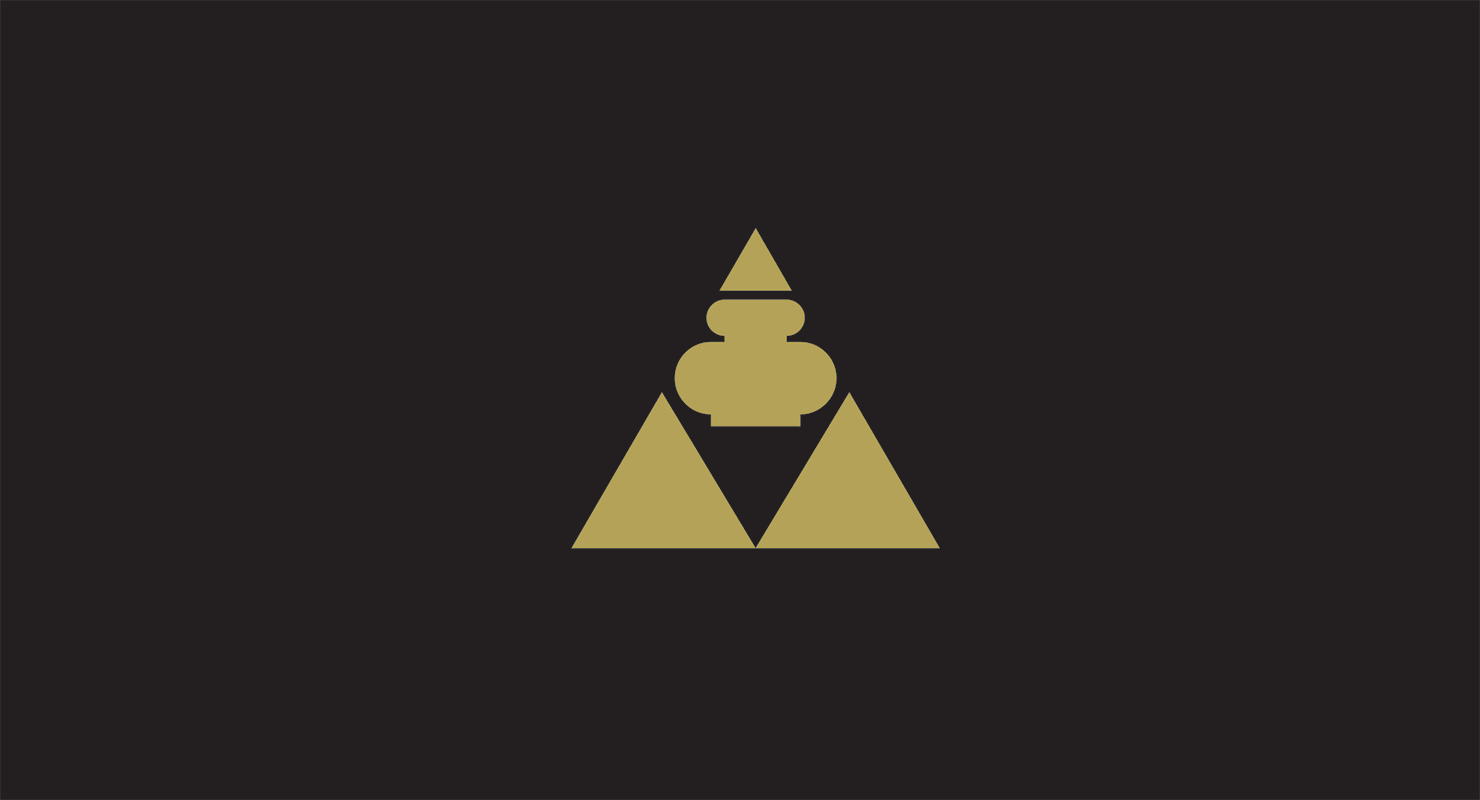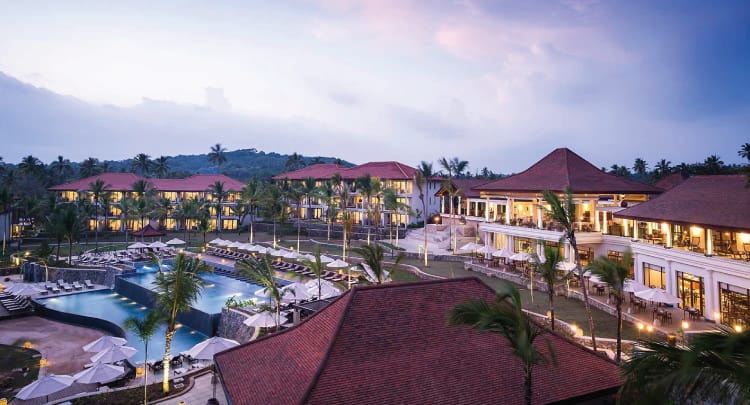 Delight in a secluded seaside destination surrounded by natural attractions. Laze by the 25-metre infinity pool whilst gazing out at the Indian Ocean. Enjoy attention to detail in every aspect, from the finest linens to enticing dining on the cliffside. Explore Sri Lanka from a luxurious hideaway with turtle conservation and whale watching trips nearby. Energise with yoga in the morning and wind down with specialist Ayurvedic therapies to heal body and mind at Anantara Spa.
More Details
*Foreign currency conversions are given as guidance only and are non-binding. Only the currency confirmed at time of booking is guaranteed.