Primary content
Unveiling the Charms of Amsterdam: A City Guide for Travellers
With world-class museums, tranquil canals, eclectic cafes and exquisite dining options, there are plenty of places to visit in Amsterdam. To ensure you make the most of your visit, we've put together a top ten list of the best things to do in Amsterdam to help you relax, rejoice and rejuvenate in the city's 17th-century charm.
Marvel at Fine Arts

While most travellers tend to frequent Rijksmuseum as it's the largest museum in Amsterdam, we'd like to introduce you to the Stedelijk Museum, which may be less frequented but isn't any less fascinating. Step inside and you'll be greeted with Dutch avant-garde art pieces and an installation of 3D-printed vases. Stroll through the premises and over 700 masterwork pieces comprising paintings, exhibitions and sculptures from various time periods await, all of which has been cherrypicked by the museum since the 1880s. Free audio tours are available every day and guided tours are available on Sunday.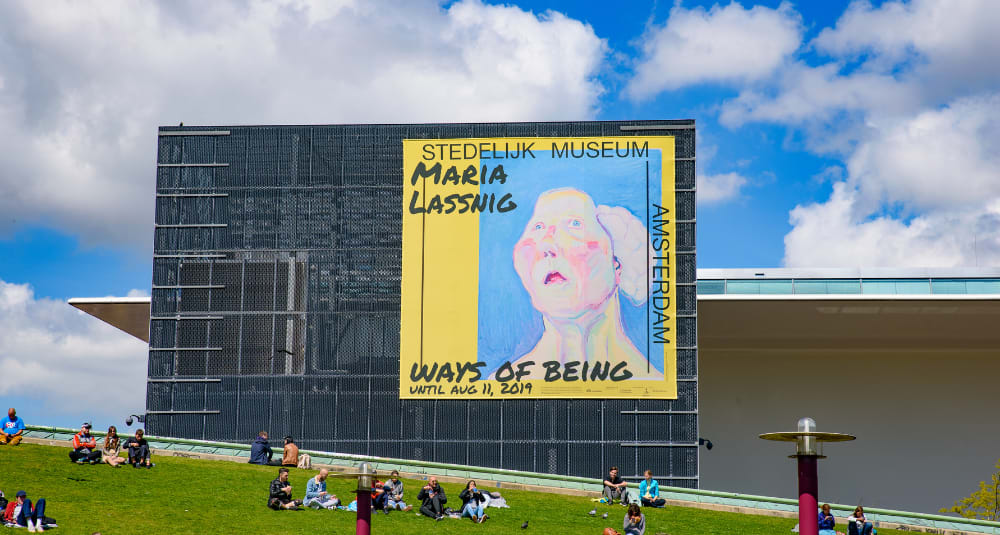 Sightsee from a Private Boat Tour

A canal boat tour is one of the most memorable ways to experience the scenery, history and culture of this canal city. But not all boat tours are created equal, which is why you'll want to opt for Rederij De Jordaan Private Boat Tour. Captain Reinhard and his co-host Miloe are a globetrotting couple who have travelled to 112 countries and are proud owners of an utterly beautiful European vintage boat that fits up to 12 guests. Enjoy a bespoke tour of Amsterdam's legendary canals with gourmet finger food and champagne available via pre-boarding confirmation, not to mention the countless anecdotes from the captain about the city and its people. Pickup is available from your waterside hotel or Café Van Puffelen.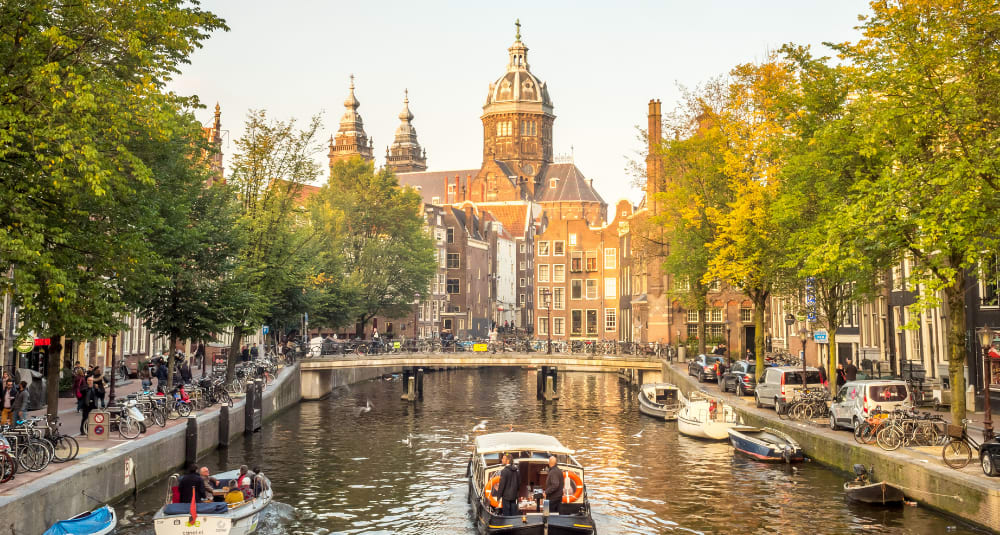 Stroll and Snack Like a Local

Since its opening in the 1900s, Albert Cuyp Markt has been a favourite street market amongst locals and tourists. This comes as no surprise as the outdoor street market is one of the largest in Europe with 260 stands selling fresh fruits, vegetables, cheese and street food as well as flowers and trinkets such as jewellery and leather goods. Several bites are not to be missed such as the pickled herring, Kibbeling or battered and deep-fried chunks of fish served with mayo-based garlic sauce, Gouda cheese and Stroopwafels.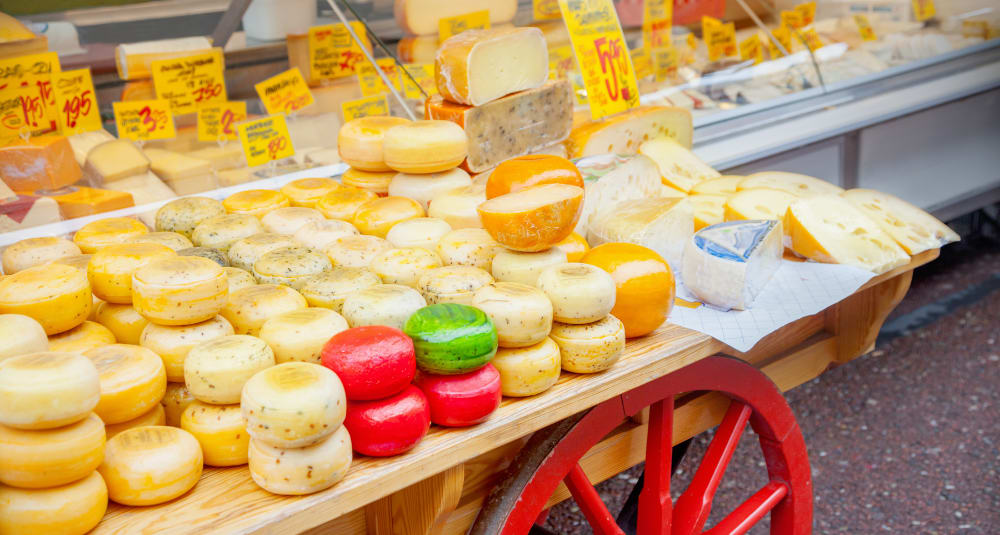 Indulge in Retail Therapy

For those with a knack for discovering unique items or the perfect souvenir, De Negen Straatjes, which translates as the Nine Streets, will not disappoint. Apart from quaint cafes and vibrant art galleries, this neighbourhood is also home to multiple designer shops, vintage boutiques and quirky antique shops. Expect a wide array of items from the likes of vintage Hermes handbags and Louis Vuitton leather goods to local designer accessories and souvenirs such as enamel pins and fridge magnets. Do visit in the afternoon as all the shops would already be open and you'll have plenty of time to shop-hop.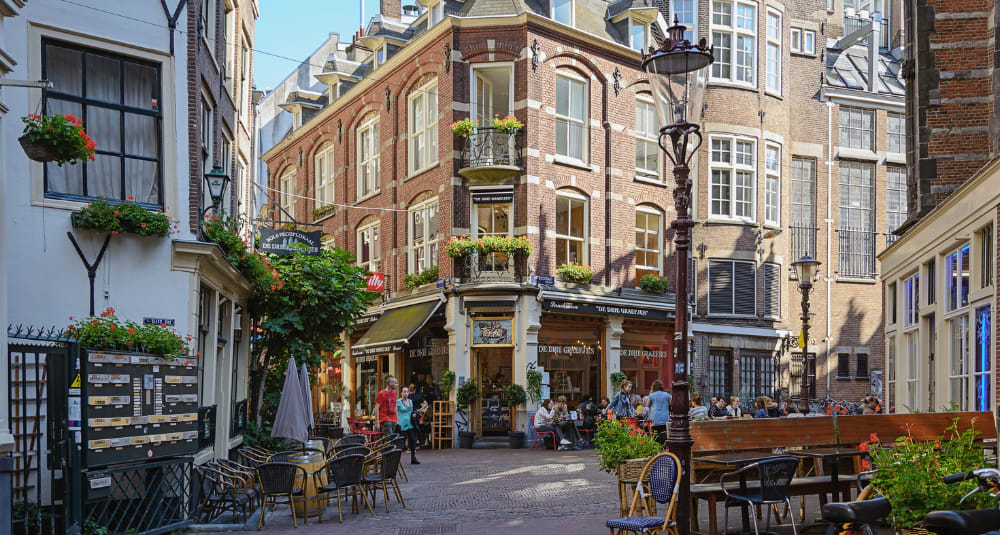 Elevate Your Sense of Euphoria

There are plenty of coffee shops in Amsterdam which serve cannabis-infused deserts but one that stands out is Boerejongens Coffeeshop Solterdijk. Known locally as "the Apple store of cannabis, " the coffeeshop is bright and welcoming, thanks to its minimalistic design and emphasis on natural lights. More importantly, Boerejongens offers a vast selection of high-quality and sumptuous cannabis-infused desserts. We recommend the red velvet cake and the tarts. Don't worry, their cannabis sommeliers are helpful and is more than happy to recommend sweets with the right amount of cannabinoids to help ensure a pleasant experience.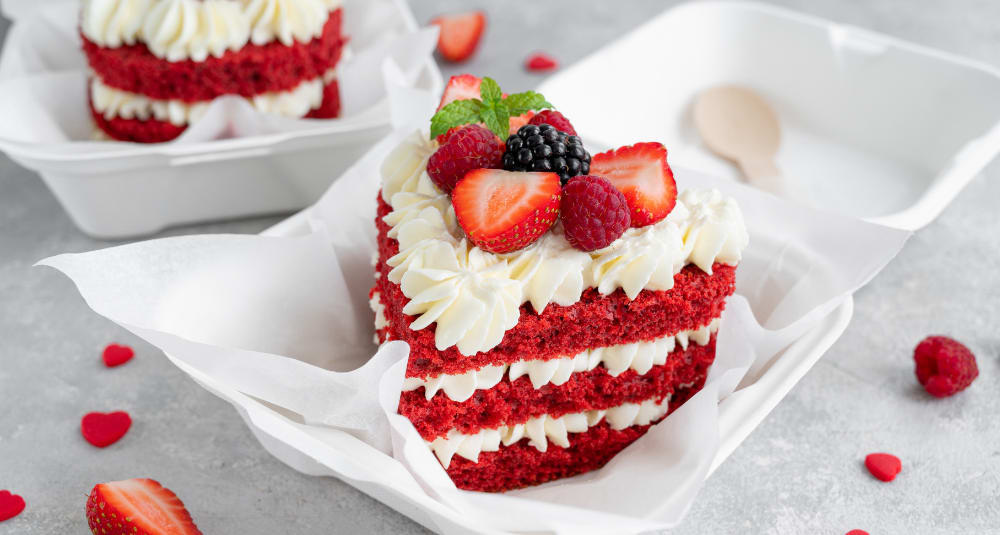 Unwind in Serene Green

For those seeking a break from the city, the lush greenery that spans 120 acres outside the canal ring at Vondelpark is the perfect spot to slow down and put mind on mute. Visit during the summer months and witness vibrant cabaret performances, dances and open-air theatre which add new hues to this visually serene labyrinth. Whether you choose to navigate the park on foot or by bike, Vondelpark provides a welcome alternative to the brick and mortar that makes up central Amsterdam.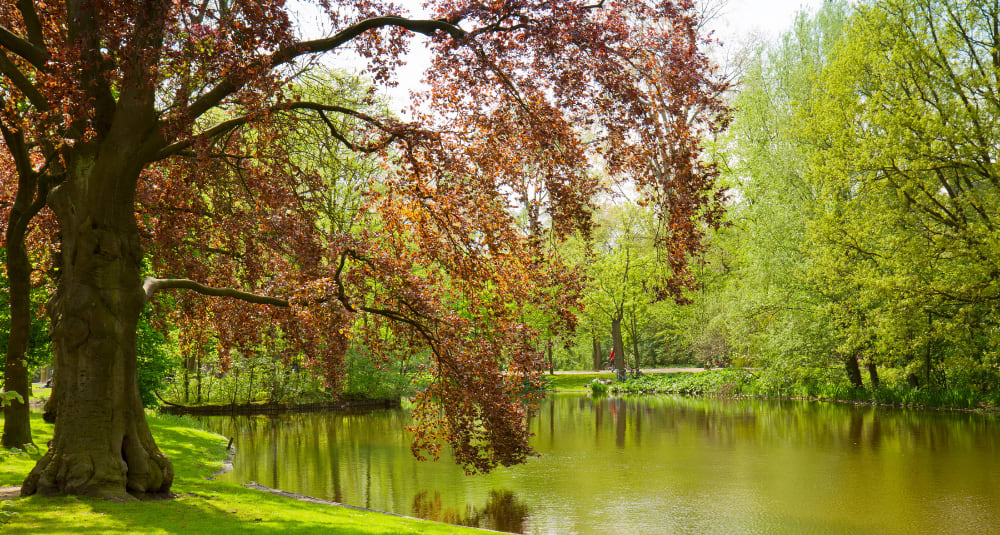 Savour the Flavours

Satisfy your taste buds at The White Room, the oldest and most elegant restaurant in the city dating back to 1885. Now situated at the newly opened Anantara Grand Hotel Krasnapolsky Amsterdam and overseen by 3 Michelin-starred chef Jacob Jan Boerma, The White Room specialises in fresh, seasonal Netherland ingredients paired with fine wines in the most stunning settings.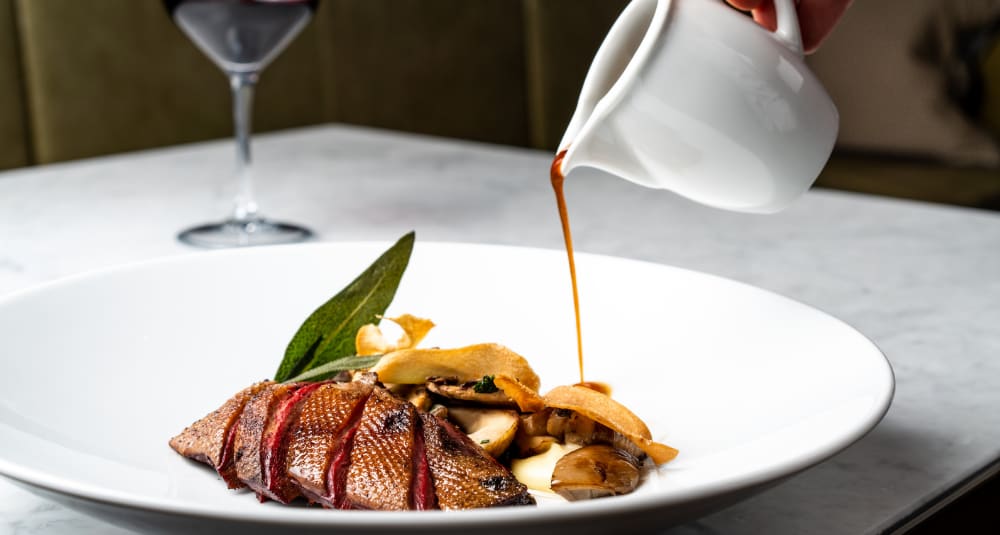 Shake Things Up with Your Own Bottle of Spirit

While there are plenty of bars in Amsterdam that serves spirits, you likely won't discover one that let you make your own customised bottle of magic. Enters Spice Spoons, a venue at Anantara Grand Hotel Krasnapolsky Amsterdam that takes on the form of modern Dutch mixology. Enjoy a wide-ranging selection of spirits and alcoholic beverages with our award-winning and inventive Spirits Guru. Even better, visit Spirit Union Distillery by boat and shake things up, literally, to create your own bottle of spirit with a personalised label.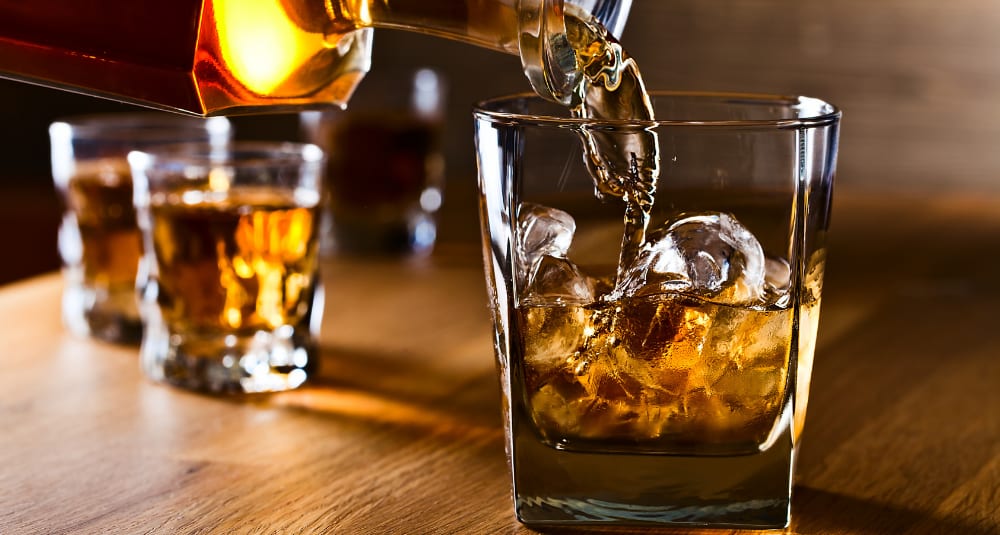 Uncover the Secrets of a Hidden Church

Amsterdam is home to several historical and notable churches. Such is the case with Oude Kerk and Nieuwe Kerk. But neither were constructed in secret and hidden in an attic of a house, which is the case with Ons' Lieve Heer Op Solder. The church was an asset hidden in plain sight during the persecutions of the Protestants Reformation and has since been restored with a unique shade of pink. Guided tours are available and reveals mind-boggling facts about how the owners lived. Do wear comfortable shoes the house is filled with stairs and narrow passages.
Discover New Realities from the Other Side of the Glass

While walking tours of the red-light district aren't difficult to find, only a handful of operators relay the experiences from the perspective of sex workers. One such operator is the Prostitution Information Center (PIC), a non-profit organisation which aims to educate guests about the misunderstood industry of sex workers. Tour guides here are either ex-sex workers or knowledgeable researchers who'll lead open discussions about the subject, take you to rooms that were rented out by sex workers and share hard-hitting details from their experiences that'll leave you with a newfound respect for the industry and the people operating in it.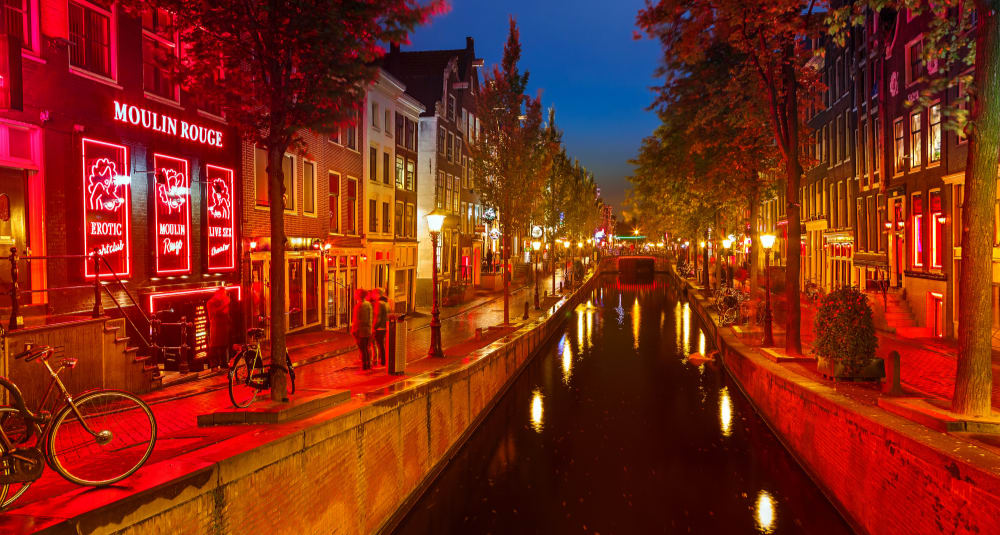 Curated For You
You Might Also Like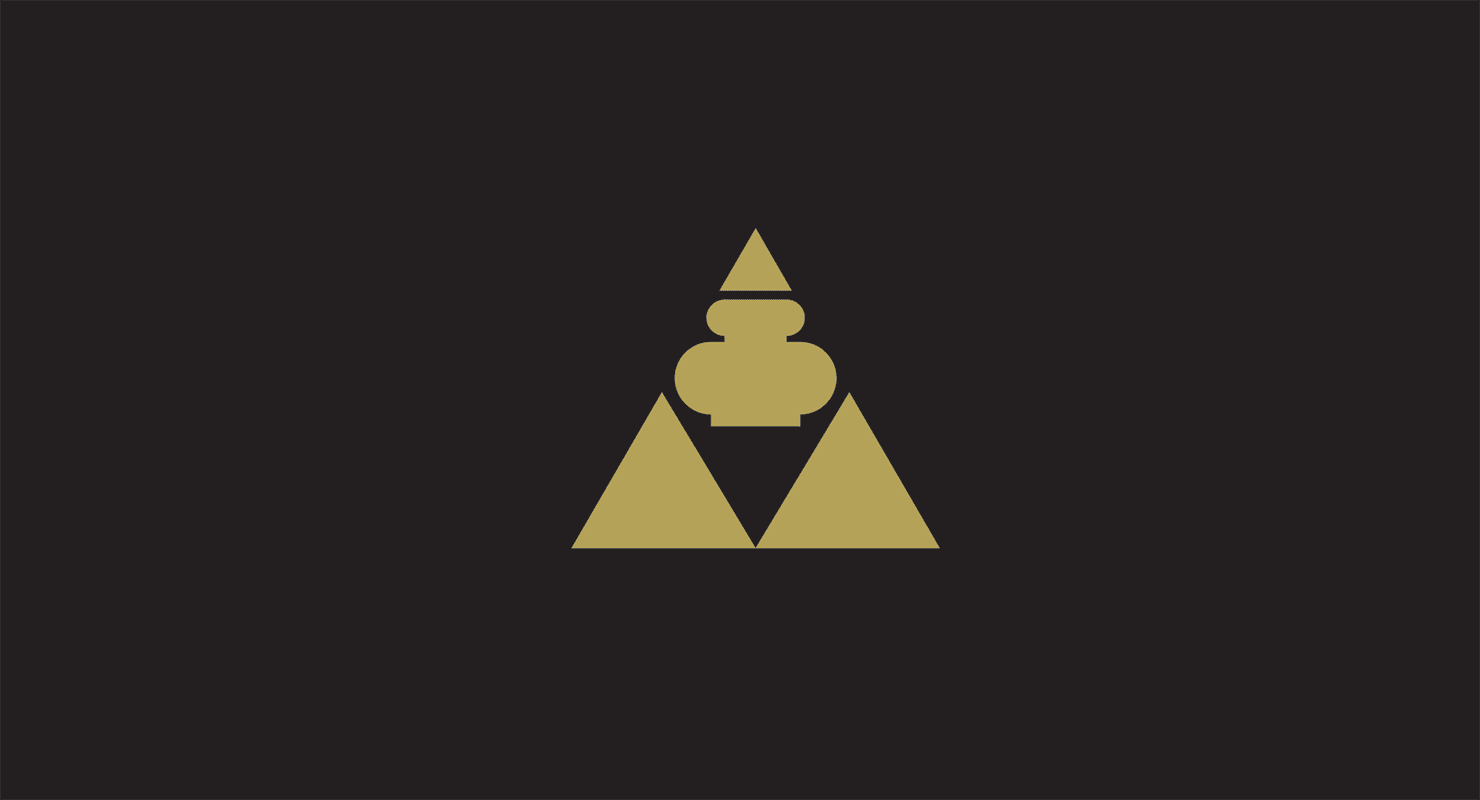 Amsterdam is one of the most popular and welcoming destinations in the world, and Anantara Grand Hotel Krasnapolsky Amsterdam is in the centre of it all. Situated on Dam Square overlooking the Royal Palace, the city's world-famous museums, churches and theatres are all within walking distance. Spend laidback days exploring, then return to award-winning dining and spa relaxation at the hotel.