Primary content
Relax, Unwind and Enjoy Doha with Anantara.
Our private island is a playground for all ages, with adventures on land and at sea. We also boast many first and only experiences, from an F1 simulator to floating HamacLand lounges.
On Land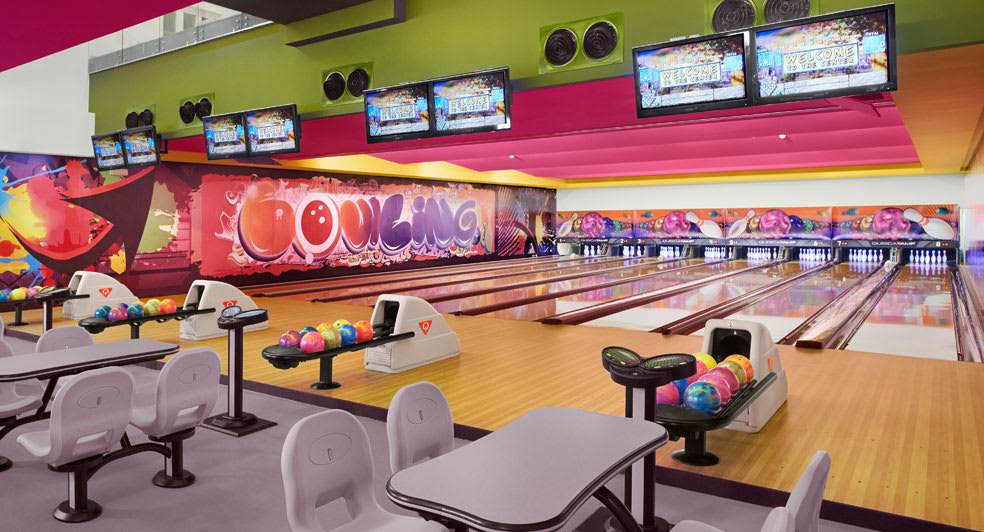 Bowling Alley
Our island hosts a professional bowling alley, a perfect day out for all the family. Put on your bowling shoes and give it your best shot, with bowling balls for those big or small.
Open from 10.00 am until 10.00 pm
Only fully vaccinated guests are allowed (applicable for 16 years old and above)
Children under the age of 16 will be allowed when accompanied by fully vaccinated parent/s or guardian/s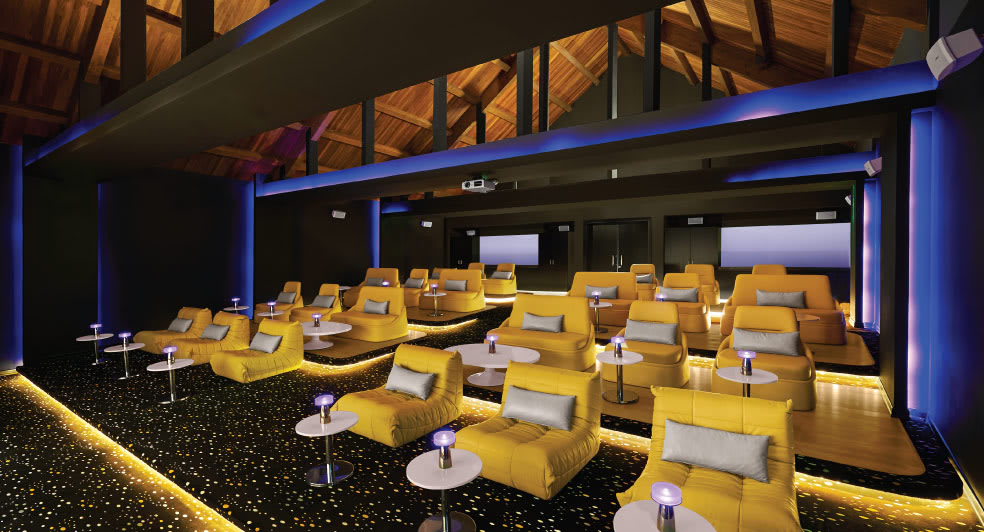 Cinema
Indulge in an exclusive cinema experience, in our 20-seat theatre boasting the next generation of movie technology. Nestle in blankets and enjoy soft drinks and tasty popcorn.
Open from 10.00 am until 10.00 pm. Prior booking is required
Only fully vaccinated guests are allowed inside
Children under the age of 12 will not be allowed to enter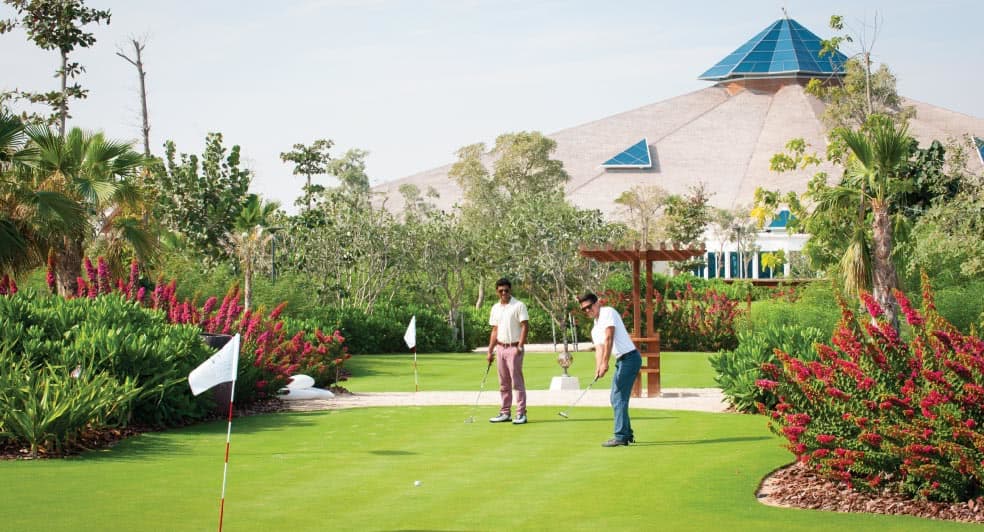 Golfing Green
Play a round of golf at our nine-hole putting course, an easy activity that's fun for everyone. We offer S.N.A.G. (Starting New At Golf), a programme designed for all ages and levels, especially well-suited to entertaining younger guests and families.
Open from 9.00 am until sunset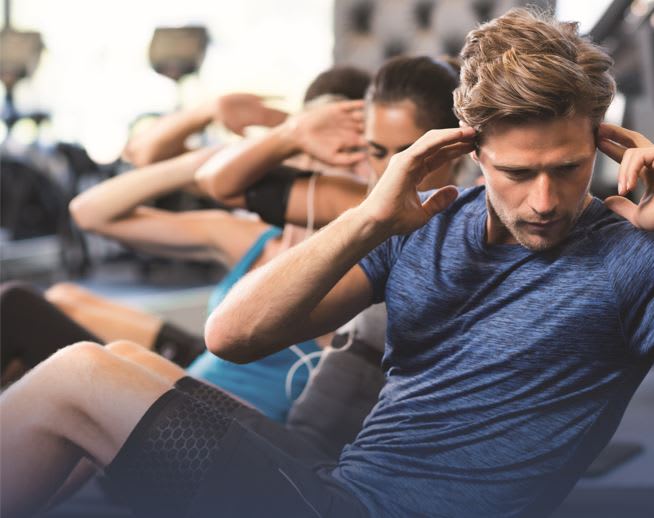 Fitness Centre
Embark on a comprehensive workout regime, with a range of machines and weight stations on offer. Benefit from the motivational boost of a certified professional, with personal training available upon request. Open 24 hours.
Prior booking is required
Complimentary Fitness Classes Program:
- Functional Training Workout: Wed and Fri (11.00 am)
- Stretching and Mobility: Sun and Thu (4.00 pm)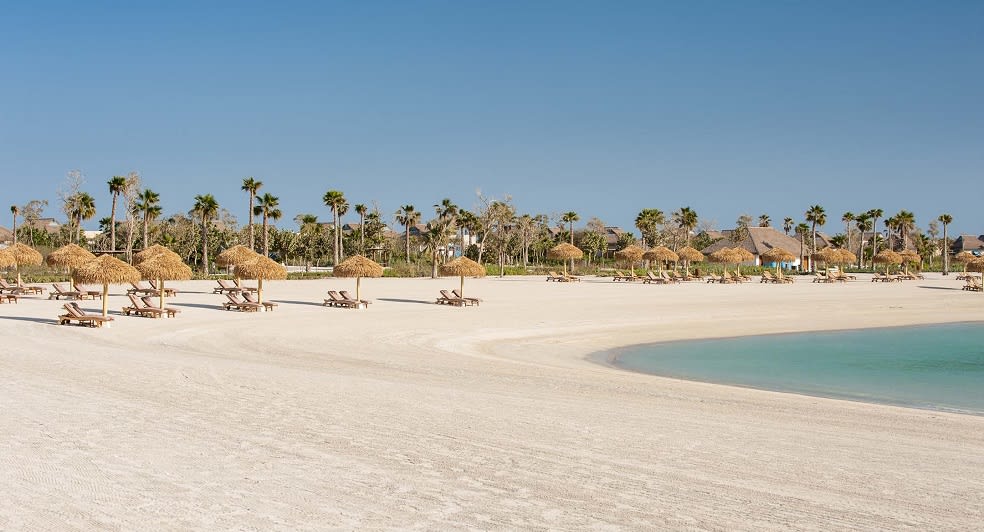 Beach
Enjoy the beach and 800m of golden shoreline, and choose among exciting activities such as beach football, volleyball, table tennis, foosball, badminton, basketball, giant chess, and water volleyball.
BEACH: Open from 8.00 am to sunset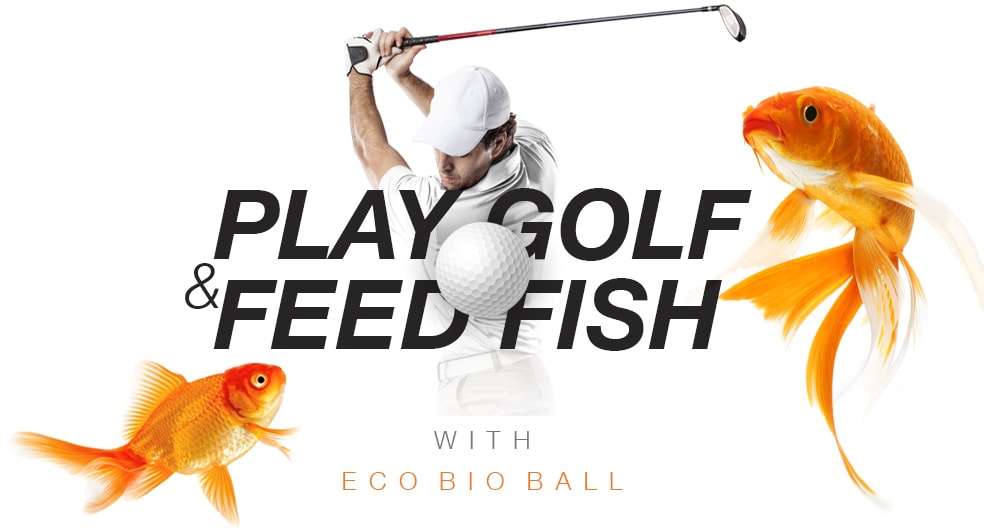 Ecobioball
Don't miss out on trying this unique creation! It is the first ever ecological and biodegradable golf ball to contain fish food in its core. Feed the fish while having fun golfing.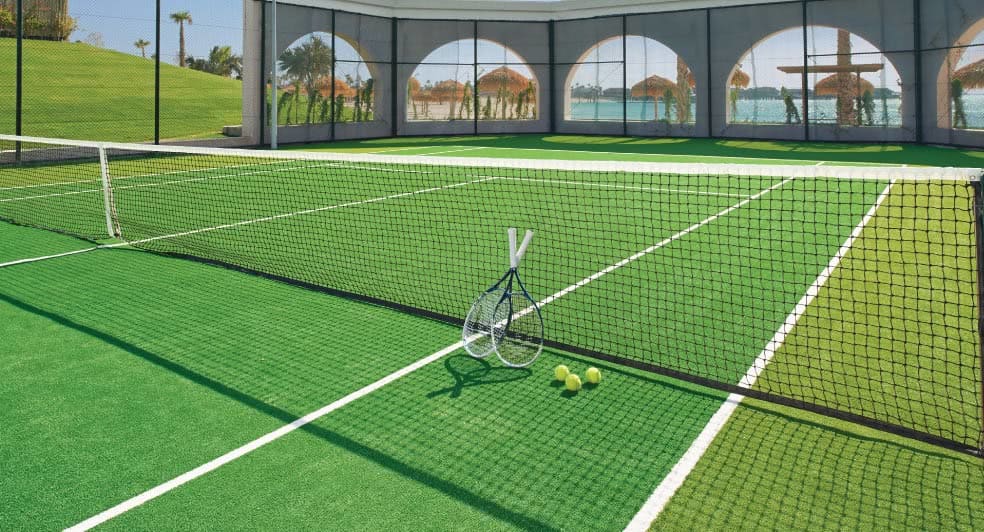 Tennis Court
Our synthetic grass tennis court is available day and night for cooler play. Enjoy a friendly match with travel companions or take advantage of personal coaching sessions.
Open from 10.00 am until 10.00 pm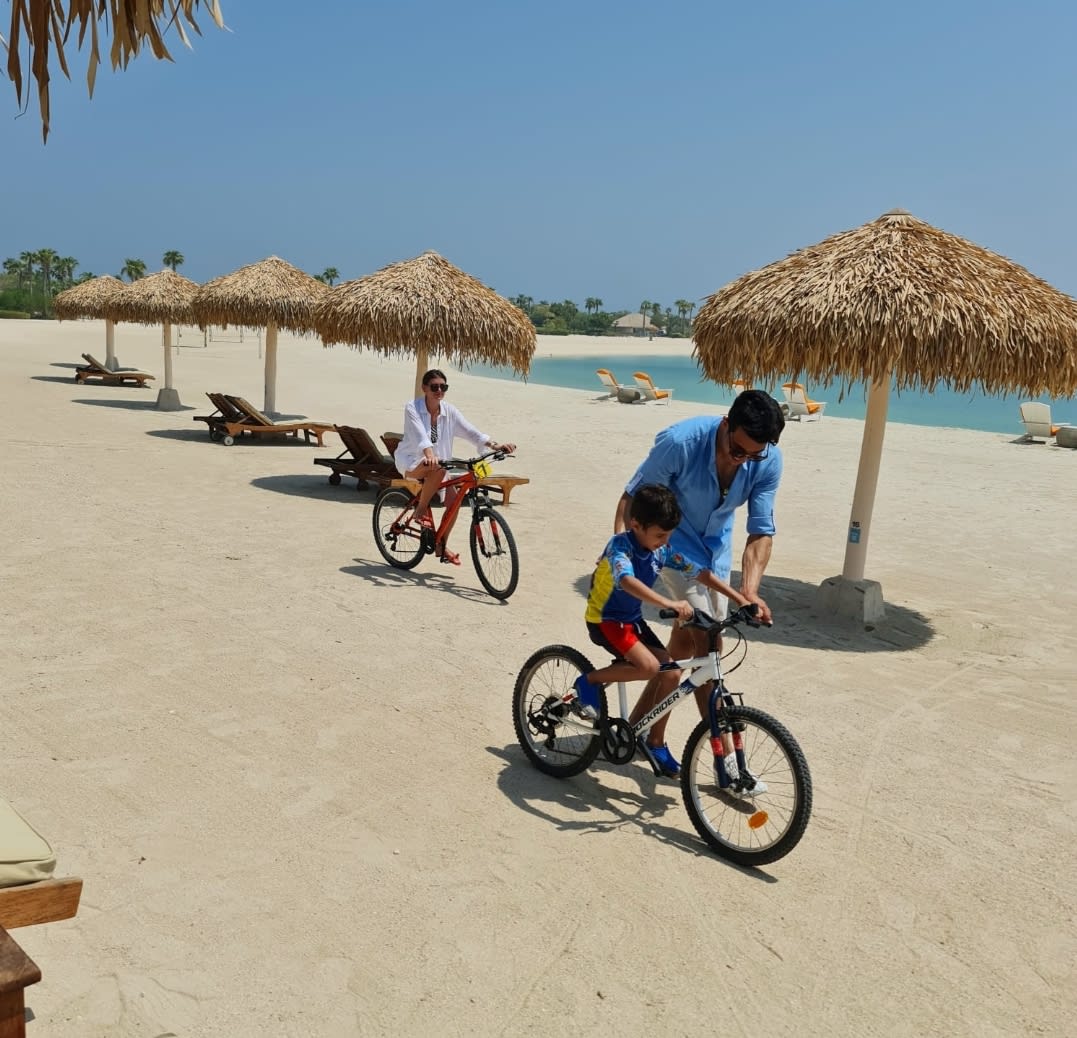 Getting Around the Island
Explore the island and appreciate its beauty by riding a bicycle:
BICYCLE RENTAL: Available from 8.00 am until 5.00 pm
On Water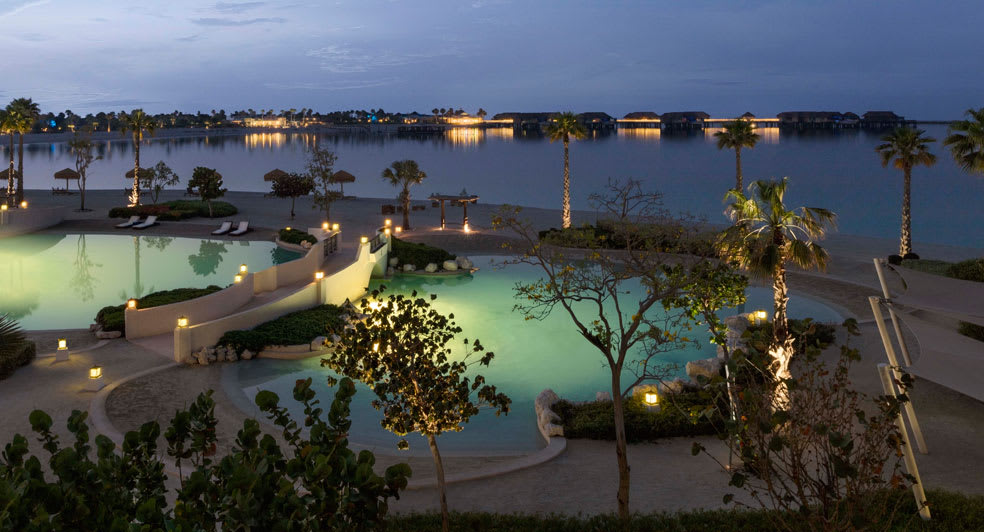 Lagoon Pool
The lagoon pool is the centre of the island's action, spreading along golden beach and the ocean beyond. Enjoy all-day refreshments poolside, and watch as the little ones splash in their own shallow pool and kids' park, complete with slides.
Open from 8.00 am until sunset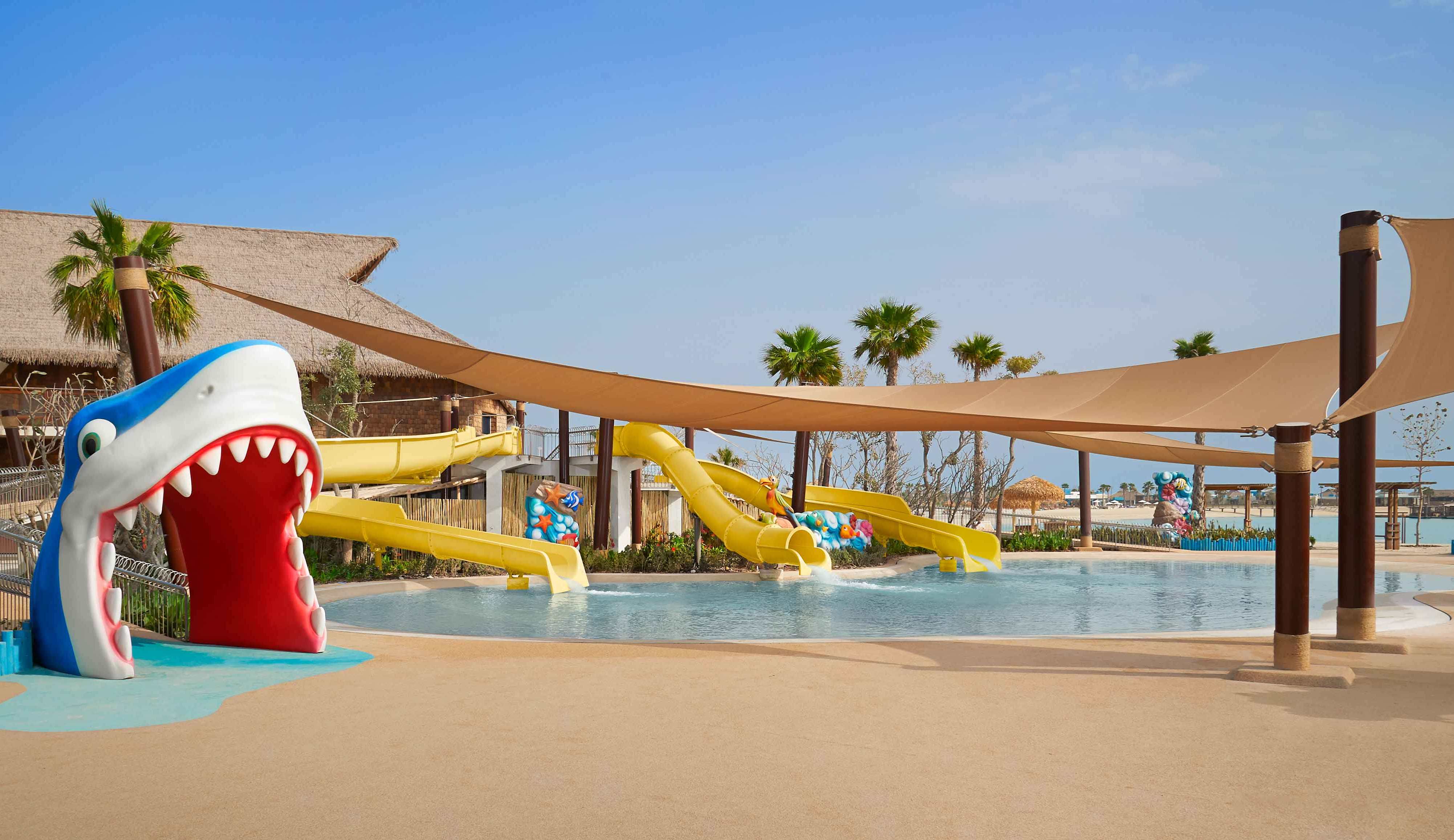 Kids Water Park
Watch as the little ones enjoy the time of their lives, splashing in their own shallow pool, complete with slides.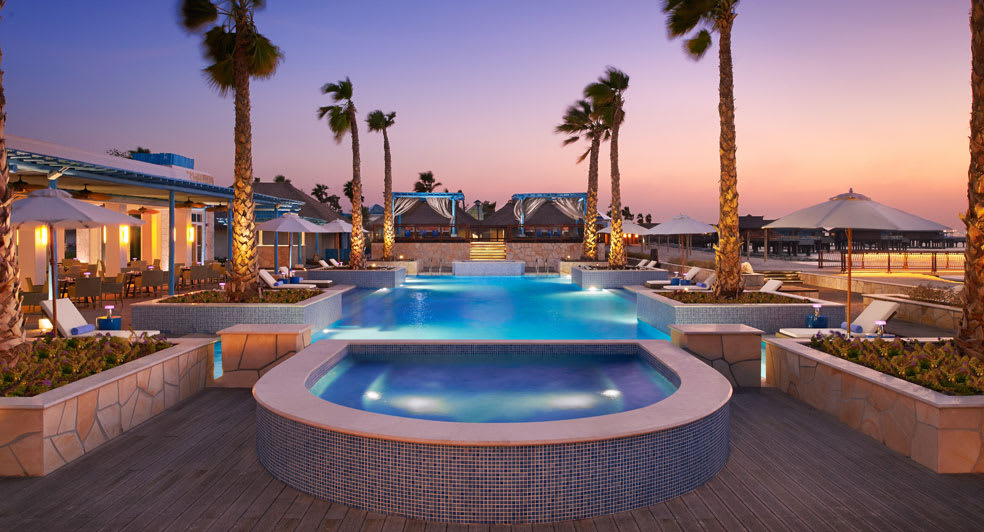 Q Lounge Pool
Retreat to the serene ambience of Q Lounge & Restaurant as you enjoy refreshing beverages against the backdrop of the azure Q Lounge pool.
Open from 8.00 am until 8.00 pm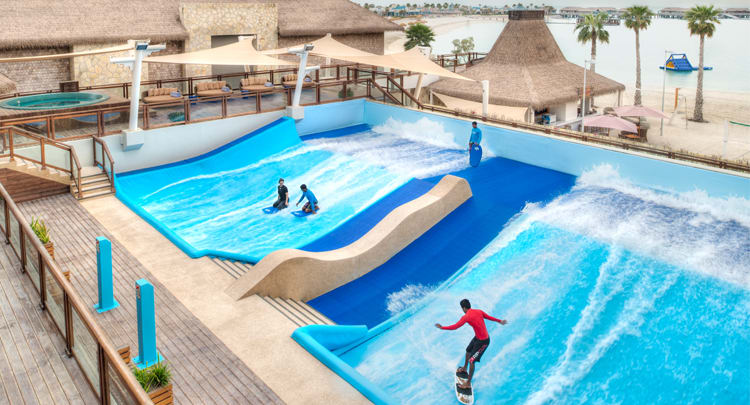 Surf Pool
Get wet and have fun. Learn how to surf in a controlled environment supervised by professional instructors. Waves inside our two surfing lanes can be customised to suit any level.
Open from 10.00 am to 10.00 pm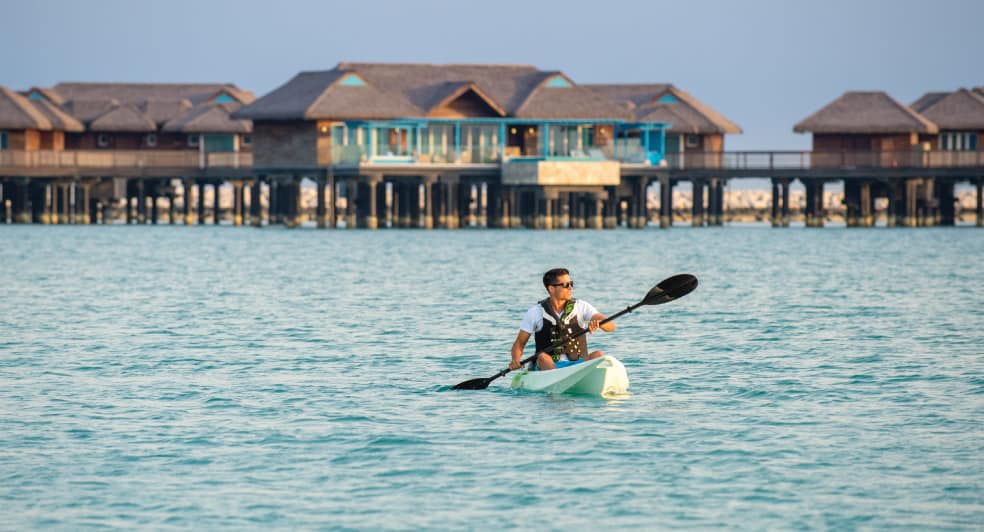 Water Sports
Share adrenaline-pumping thrills with family and friends as you engage in a wide range of water sports activities on this island paradise.
Choose from these exciting options: kayak, stand-up paddle board, pedal boat, water bicycle, banana & donut ride, wakeboard, water ski
Available from 9.00 am until 6.00 pm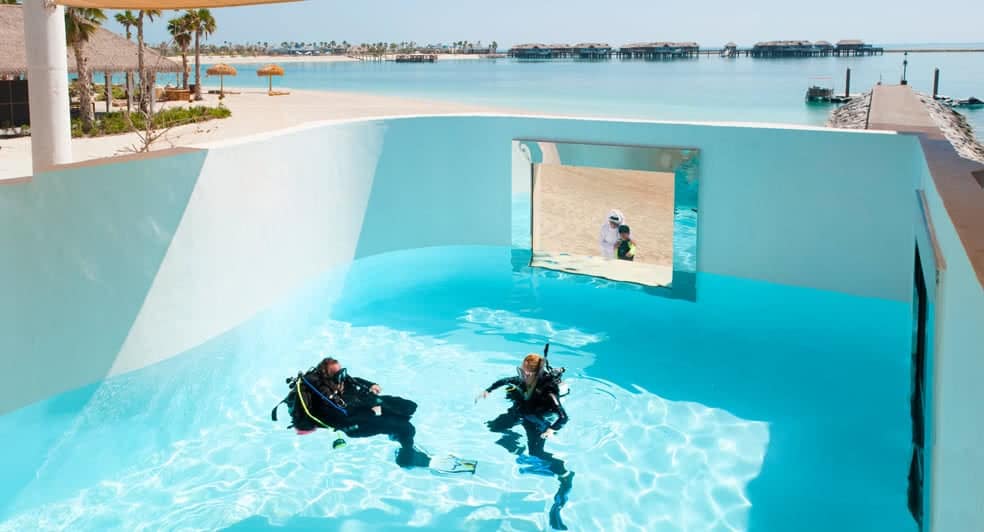 Diving
Dive into Qatar's waters and discover a hypnotic world of sunken shipwrecks and exotic sea creatures. Our Dive Centre offers everything from beginners' excursions to courses for professional instructors.
Open from 9.00 am until 5.00 pm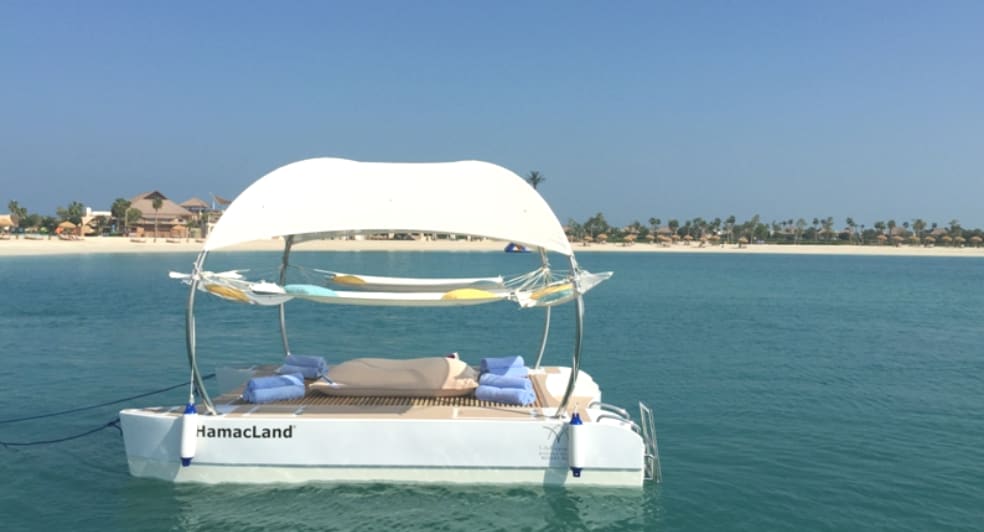 HamacLand
A floating world available for the first time in the Middle East. HamacLand is an innovative water lounge where land meets sea – a cross between a personal island and private beach where loved ones can spend quality time together. Use it as a base for water sports or sunbathing.
Available from 9.00 am to 6.00 pm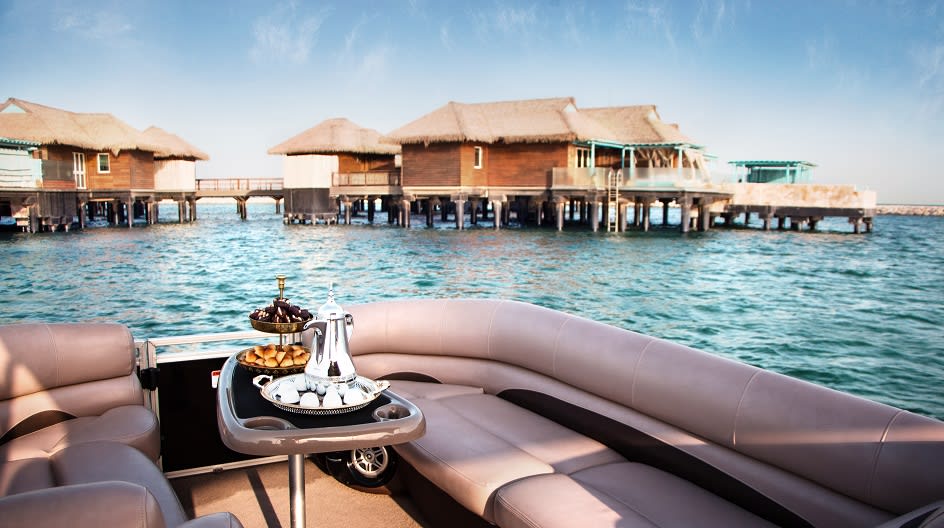 Pontoon Tea
This private trip will take you around the island while savouring a selection of sumptuous snacks and beverages.
Duration: 45 minutes (maximum of 4 adults)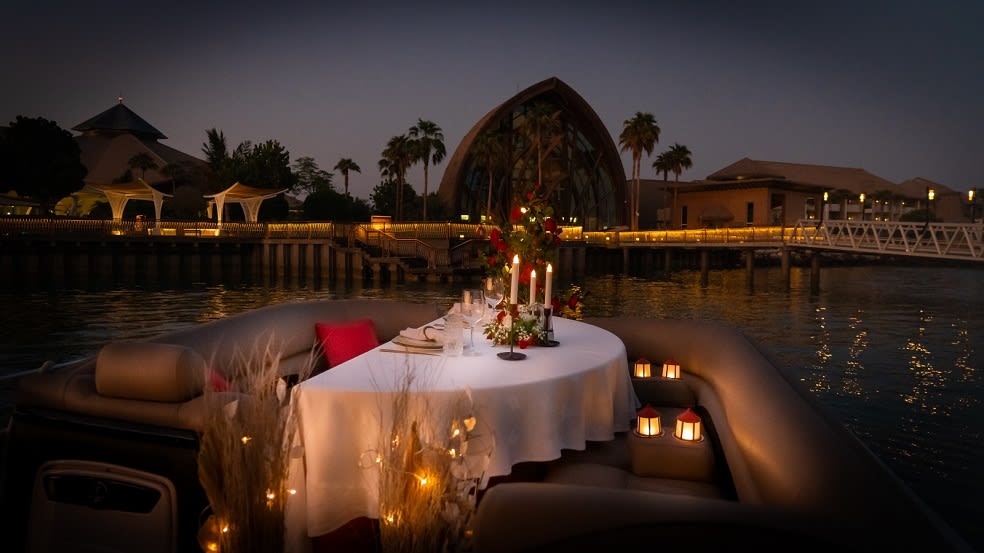 Pontoon Romantic Dinner
Take your romantic dining experience to the next level - on a pontoon boat by the sea, with the sunset as the majestic backdrop!