Primary content
Find your wave at one of the best Maldives surf resorts.
The area around Anantara Dhigu Maldives surf resort offers a variety of world class waves, from peeling, playful rights to down-the-line left barrels. The closest break is accessible from neighbouring Anantara Veli, while the furthest break is a thirty-minute boat ride away from the resort. You'll have no shortage of waves to choose from to experience the best of surfing the Maldives has to offer.

Tropicsurf operates exclusively from Anantara Dhigu and offers expert guidance, water safety and coaching tips. One of the advantages of surfing from Anantara Dhigu is the wide range of experiences on offer, which cater to any level, from beginner to advanced surfers. Take your Maldives vacation to the next level and learn to surf on world class beginner waves or venture out on your own for more advanced options.

Surf Guru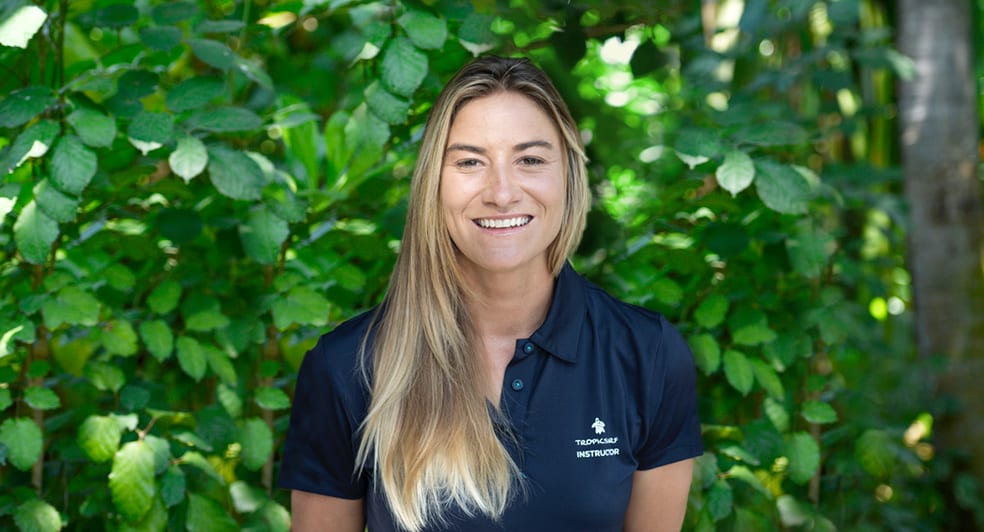 Erin
Born and raised in a small coastal town south of Sydney, Erin at a young age made a footprint in the surfing community. Being self-taught at the young age of 10, she saw herself competing in surfing from shortboards, longboards to even SUPs. Competing in both state and national events along with the World Longboard Titles. Erin's admiration and passion for surfing set her eyes onto the career path as a surf coach, now seeing herself with 10+ years of knowledgeable coaching experience. In and out of the ocean Erin's caring and encouraging nature along with her contagious smile stands her out from the usual crowd. No matter the situation, you can count on her to always share her passion and knowledge on a big spectrum of surf craft.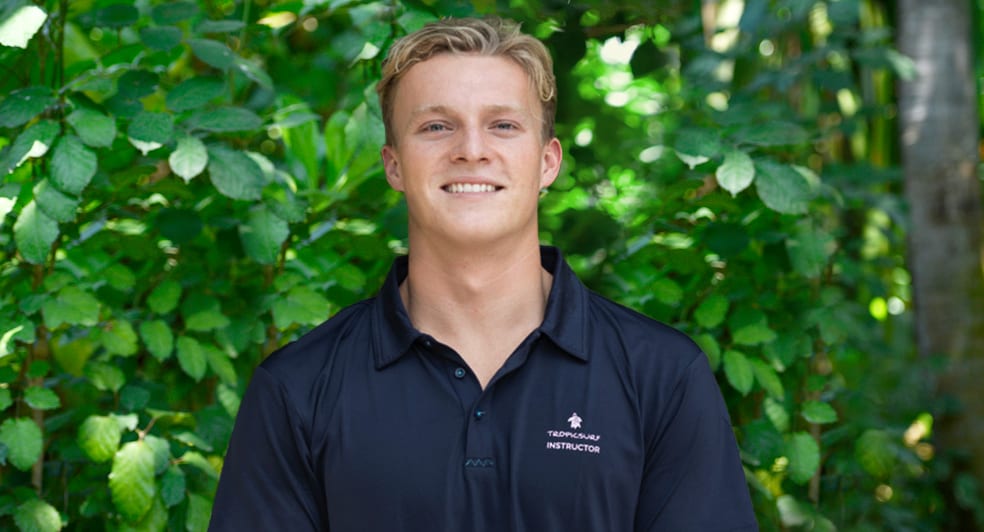 Travis
Travis has been a true waterman since a young age. He has represented Australia in Water Polo and is a champion swimmer. Hailing from the Gold Coast in Australia, he has an infinity with surfing. His caring nature and relaxed style makes all levels of surfers feel comfortable surfing with him. His keen eye for the technical side of progression will help all guests reach their next level in surfing. The feedback from guests is always stellar and his stoke and smile is contagious.
Programmes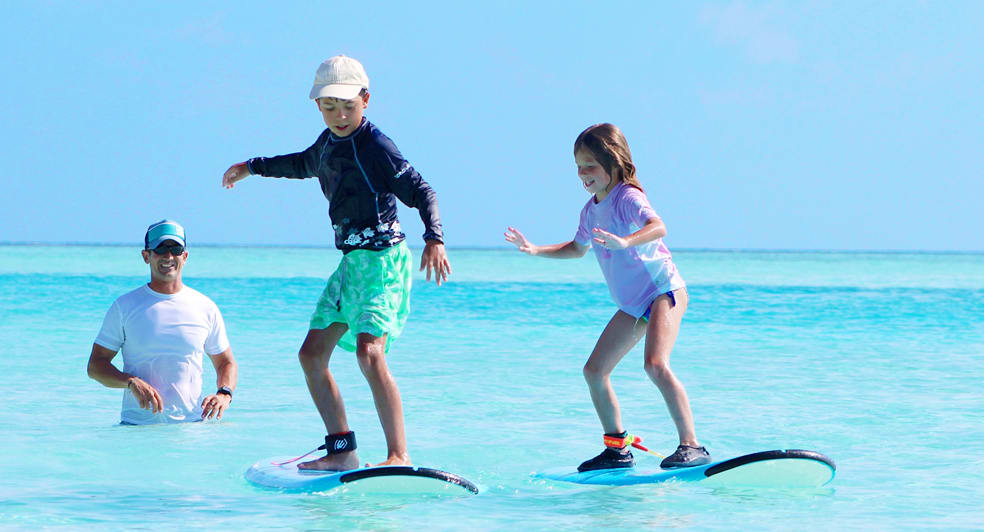 Lagoon Lesson
If you're a novice, try a "Dream" lagoon session where you'll learn the basics of surfing within the safety and comfort of the resort lagoon. Close by, there is a dreamy beginner wave named "Henry's", perfect for those looking to catch their first wave.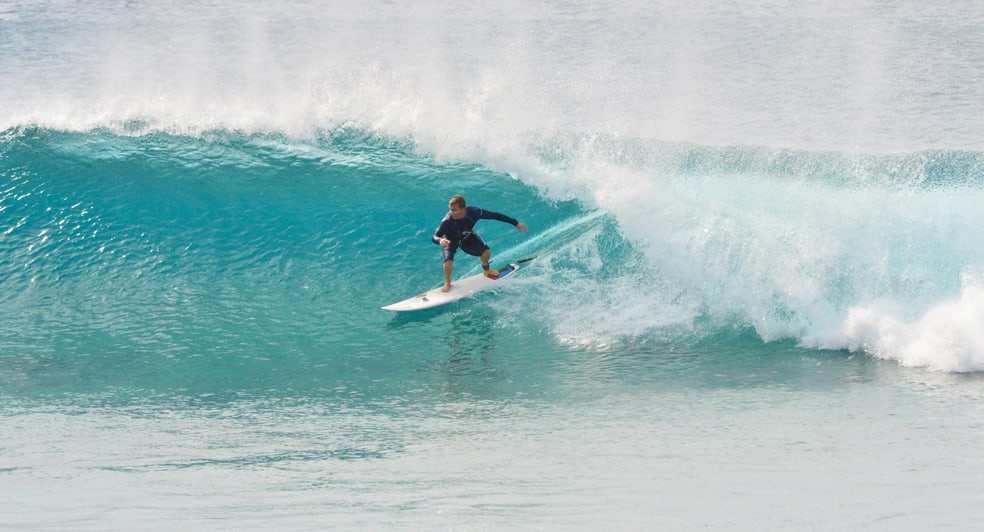 Ocean Transition
For something a little more challenging, nearby break "Nonyas" offers long peeling, rides with easy, mellow take-offs. This is the perfect spot to hone your newfound skills and is considered by many surfers to be their nirvana.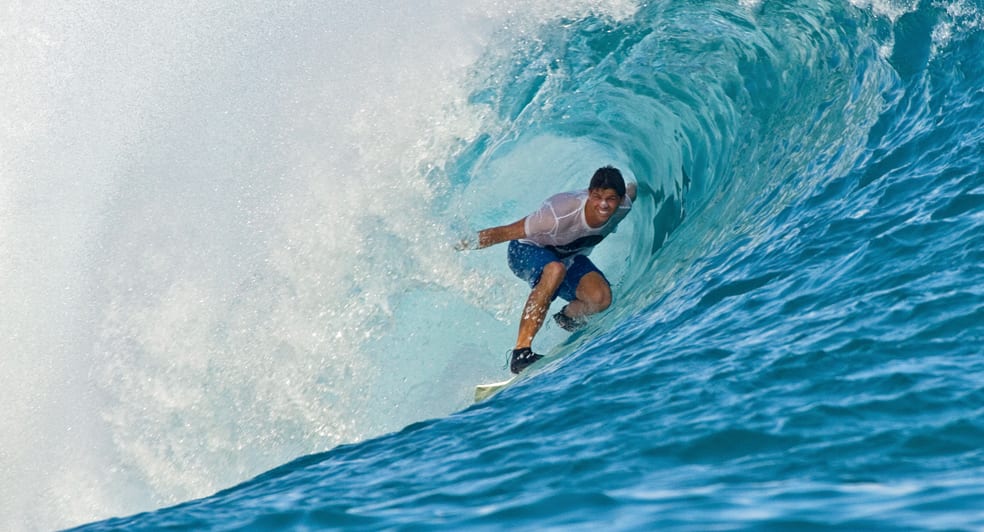 Ticket to Ride
Further afield, "Boatyards", a surf break just ten minutes away from Anantara Dhigu, is a perfect left that is extremely hollow, providing some of the best waves in the Maldives.
Pick one with a nice roll in section and set up your line for what could be the wave of your life.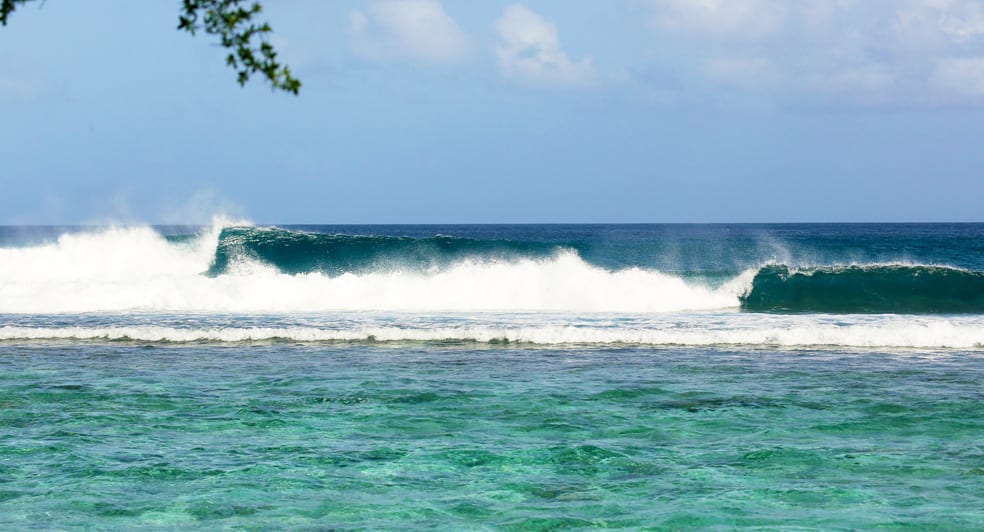 Veli Left
Advanced surfers need to look no further than the left-hand reef break of Veli a popular choice given it breaks directly in front of Dhoni bar on Anantara Veli. You can access it from land by walking down to the jetty and paddling out.
Access to the Veli left is complimentary for all in-house advanced surfers when travelling with their own equipment.
Surfing Season
Surfing Season
Tropicsurf operates at Anantara Dhigu Maldives Resort year round. However, April to October is considered the surf season in the Maldives. Swell size in the off-season months may vary and won't be ideal for a serious surfing vacation. As surf season starts, the swell direction changes and swell size and consistency normally increases. Waves are usually chest-high and may reach to a little overhead.