Primary content
The Maldives: paradise found
No beach hawkers peddling sarongs or souvenir t-shirts. No taxi touts trolling for business. Not only are the Maldivian islands among the most beautiful in the world, the atmosphere is as sophisticated as it is serene.
Born of towering volcanoes that have long since sunk into the sea, the nation's 1,200 islands are scattered across a far-flung corner of the Indian Ocean. The Maldives' remote location has kept it pristine. Not only has its popularity grown slowly over the last 40 years, avoiding the sudden surge in tourism that can overwhelm infrastructure, its coral reefs shield its atolls from devastating tropical storms.

Now, more than ever, is an exciting time to visit. Colourful coral reefs and deep-water denizens like the giant manta ray and whale shark are still a major draw for divers from around the world, and crystal-clear waters and some of the most stunning white sand beaches on the planet lure holiday-goers in search of tranquil escapes. But nature is no longer the only draw.
Far from quaint cottages and rustic beach shacks, the islands' resorts have evolved in high style. Home to overwater villas and the world's first underwater restaurant, private infinity pools and spas and nightclubs under the sea, these tiny islands offer experiences that rival those of the best cities in the world, all against a backdrop of turquoise lagoons and green palm trees. Plus, in addition to local dishes and simply grilled fresh catches, there's award-winning cuisine, world-class cellars of wine, cheese and charcuterie along with in-house chocolate experts.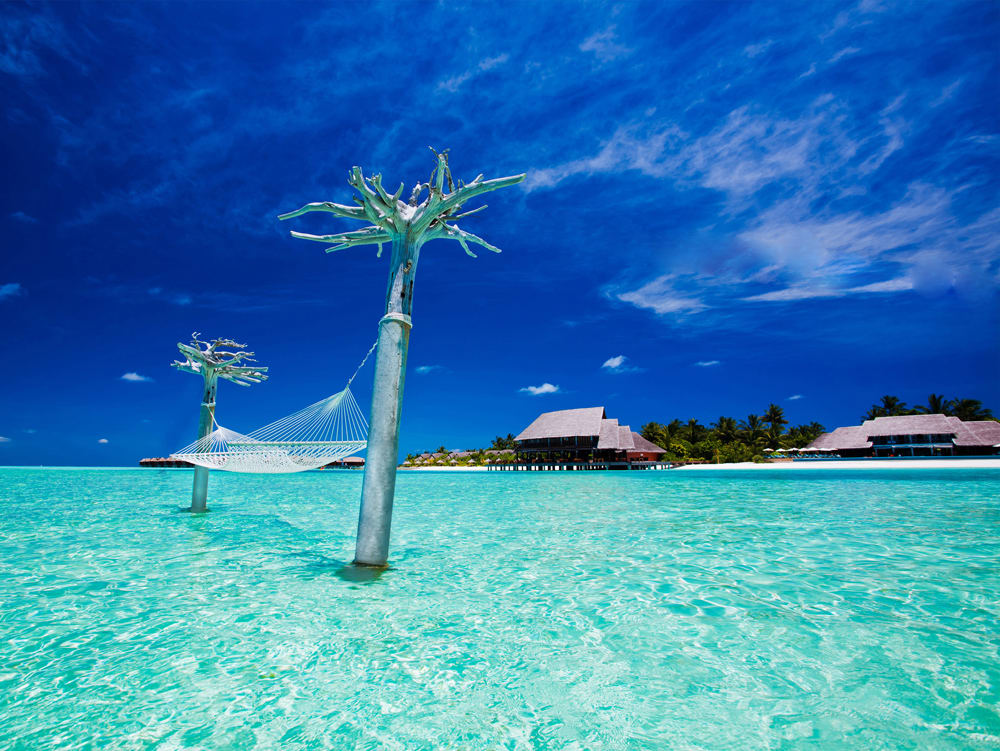 But on the Maldives, even amidst the decadent there's plenty of opportunity for simple living. Feel the sand squish between your toes or sway gently in a hammock. Plunge into the warm waters of the Indian Ocean or sip a cocktail and watch the sun set. Under a dome of brilliant stars, enjoy your private paradise—however long you stay.