Primary content
The Best Cooking Classes in Southeast Asia
Discovery
13 February 2019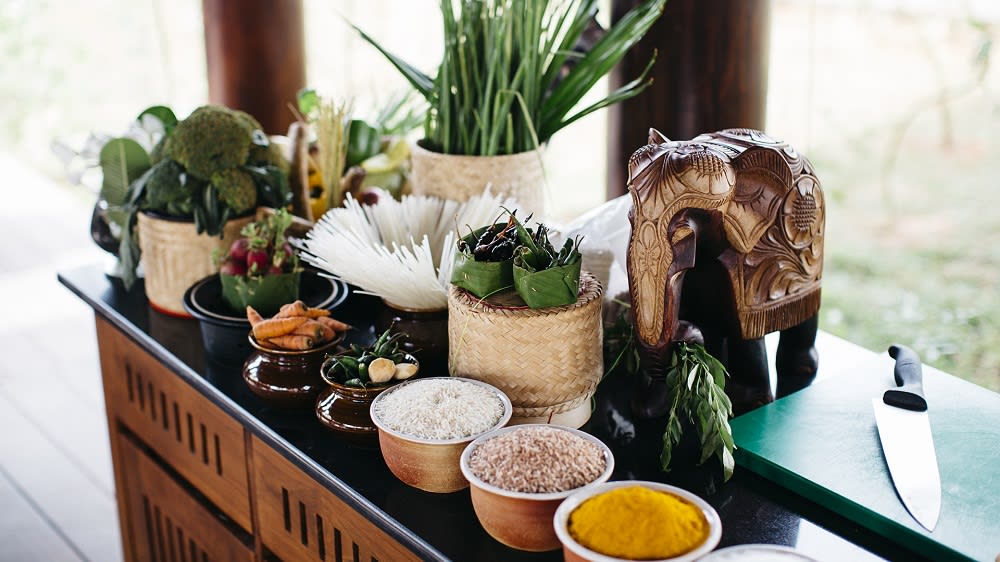 Contrary to popular belief, to appreciate a cooking class you don't have to be a seasoned pro or a budding master chef. If you find joy in sorting through baskets of flaming persimmons at a Saigon market, or debating the virtues of Himalayan salt over a steak meal or perhaps shaving coconuts with a hand shreder to unwind – a cooking class is for you.

Don't get us wrong, if your chef's knife collection can rival that of Jamie Oliver's and your eggs Benedict are legendary (in certain circles), you will benefit handsomely from the technical side of the masterclass. But to get a taste of local traditions (an inevitable side effect of a well-planned cooking class), all you need is curiosity and an open mind. If this sounds like you, here is a roundup of our favourite cooking classes in Southeast Asia to get you started.

Rooting for Sustainability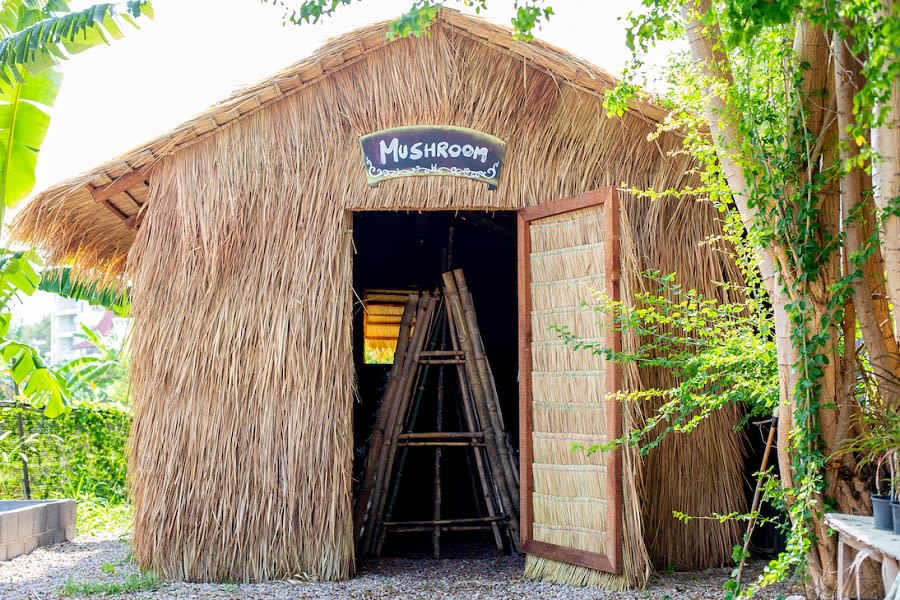 Tracing its origins to a handful of resorts in Thailand, Anantara's now global Spice Spoons cooking programme has sprung up many commendable initiatives on a grassroots level. A case in point is a new mushroom and hydroponic farm at Anantara Hua Hin in Thailand that supplies the resort's Rim Nam restaurant. The goal is to eventually become fully self-reliant and to offer the Spice Spoons participants an opportunity to harvest fresh herbs like lemongrass, chili and wild betel as well as oyster mushrooms. The cooking class takes place in a lagoon-facing pavilion and is followed by lunch with Thai wine pairing. For the overachievers, there is also an add-on in the form of a napkin folding tutorial and a fruit and vegetable carving class.

The Winning Recipe

If you are more used to applying coconut oil to your skin than consuming it, Anantara Bophut Samui's cooking and spa package is probably your cup of tea. Once you've mastered the art of making coconut chicken curry, spicy prawn salad and mango sticky rice (or any combination of Thai favourites that takes your fancy), your overworked muscles will be vigorously kneaded in an hour-long Thai massage session. Albeit oil-free, the ritual is nonetheless as nourishing for your body as virgin coconut oil is for your skin.

Spice Island

Sri Lankan love their spices and so will you, as a freshly minted graduate of the cooking school at Anantara Kalutara. Sri Lanka's exotic cuisine sits at a culinary crossroads, where passing settlers and traders of Dutch, Portuguese, English, Arab, Malay and Indian origins have each added a layer to the richly spiced melange. Turning the simplest dish into a mouth-watering masterpiece, Sri Lankas spices are also a feast for the eyes. As you tour a traditional market, picking up the freshest of ingredients, heaped spices are a riot of colours refusing to be outshone by the rows of tropical fruits. After a step-by-step tutorial with the chef, kick back with a glass of arrack - a local spirit distilled from the sap of the coconut flower - as your creation simmers.

And once you've conquered the markets and kitchens of Southeast Asia, there are culinary discoveries to be made in the Middle East and the Indian Ocean that are no less exotic or challenging. With the list of ingredients that immediately evokes visions of dessert oases and caravanserais - think rose water, camel milk, dates and cardamom - there is plenty for both a curious mind and a steady hand.

Curated For You
EXPLORE FOR YOURSELF