Primary content
Surfs Up for Niyama's Chief Surf Guru Nathan Kemp
With eighteen years of surfing experience under his board Southern Californian,
Nathan Kemp has been searching the world for the perfect wave
and he believes he's finally found it in the Maldives with his dream job as Niyama Private Islands' Chief Surf Guru.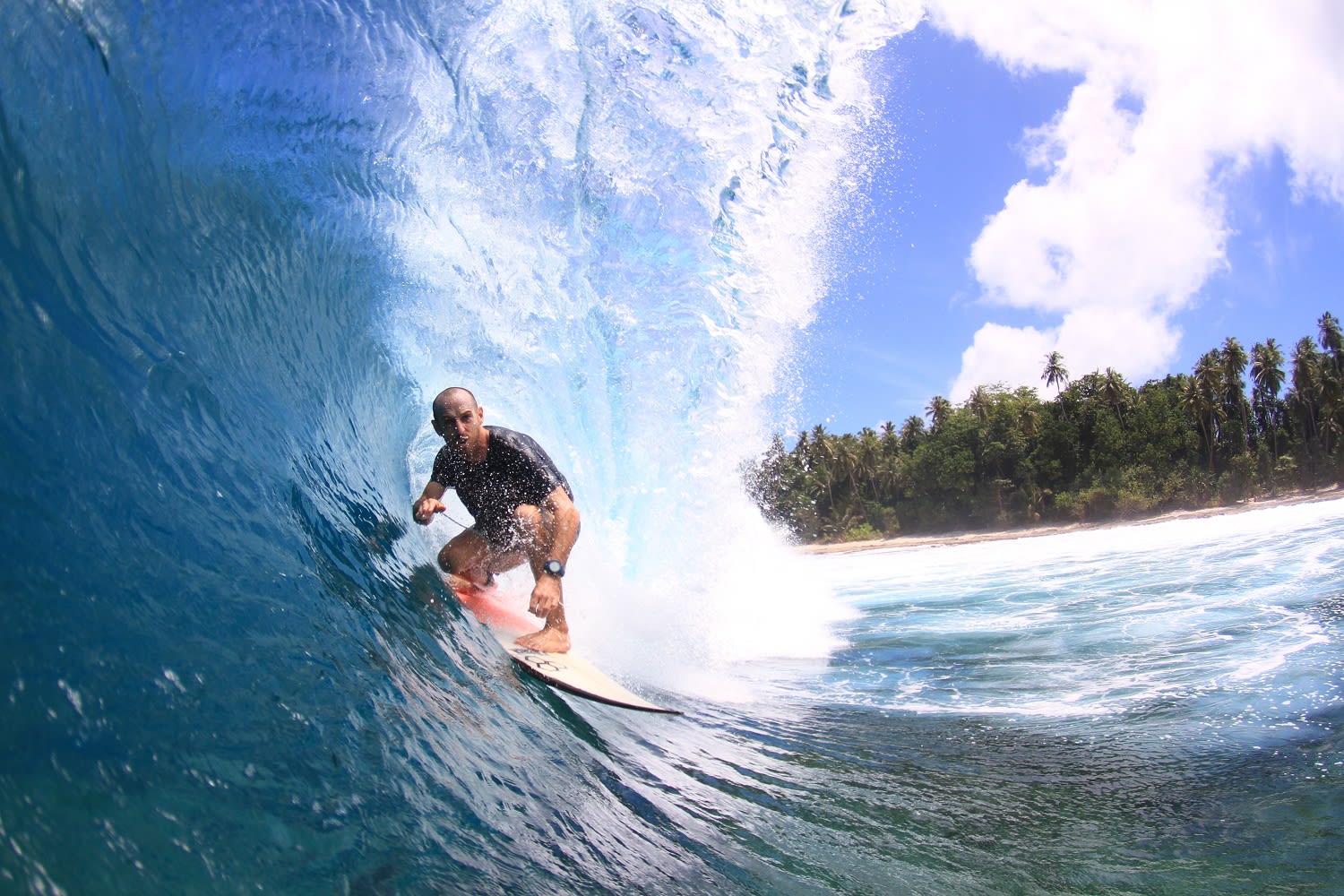 He can't be wrong as Niyama has played host to several world surfing legends such as Adriano de Souza,
the 2015 World Surf League World Champion, Gabriel Medina, the 2014 and 2018 World Surf League Champion,
Josh Kerr an Australian surfer who has won the 2015 Big Wave Tour event and a multiple-time Airshow World Champion and Australian professional surfer Taj Burrow.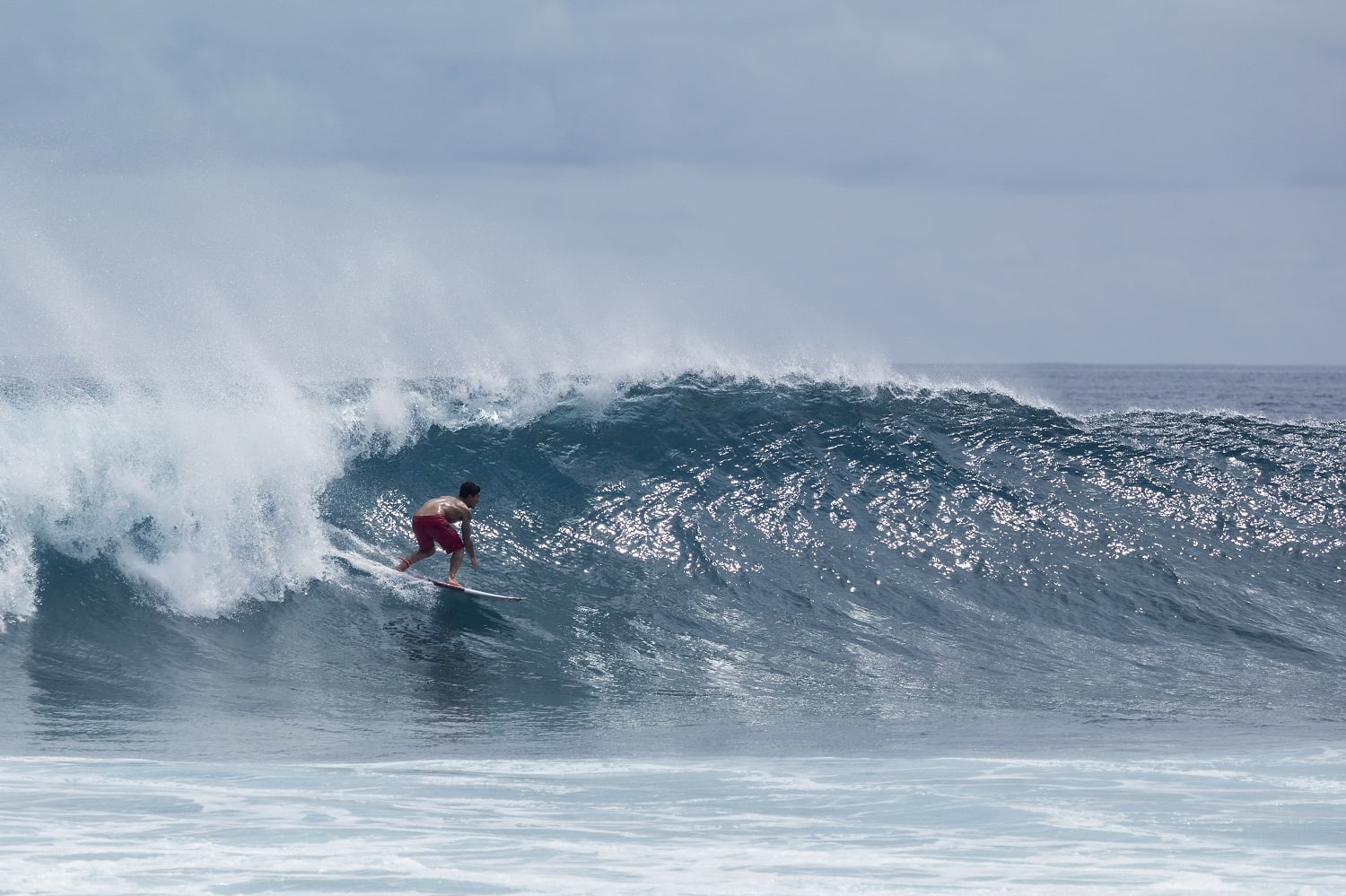 One of the only resorts in the Maldives with surf-able waves breaking right on shore,
Niyama brings a new level of luxury to those in search of uncrowded waves.
Off the beaten track, the waves are yours to ride alone in supreme style.
Nathan is on hand to take you to the best waves of the day that suit your ability with tailored 'surfaris' – whether by speedboat or seaplane.
Niyama's villas and suites also provide a live camera feed of Vodi, so you can check the surf from your bed and catch the best waves of the day.
"Vodi Surf Point, is the epitome of uncrowded quality, leagues ahead of other resorts that offer surfing in the Maldives.
Accessible by a quick paddle from the shore, no boat transfer is needed,
giving our guests the ultimate freedom to surf when they want," explains Nathan.
"Additionally, a private island means a private wave, meaning exclusive access for Niyama guests."
"However, there is more to Niyama than Vodi.
Just a 10-minute boat ride away, Kasabu and Hocus Pocus offer long rights for turns and barrels.
This variety gives our guests surfing options whatever the conditions,
and Niyama's expert surf guides will make sure you are in the right place at the right time to catch the perfect wave."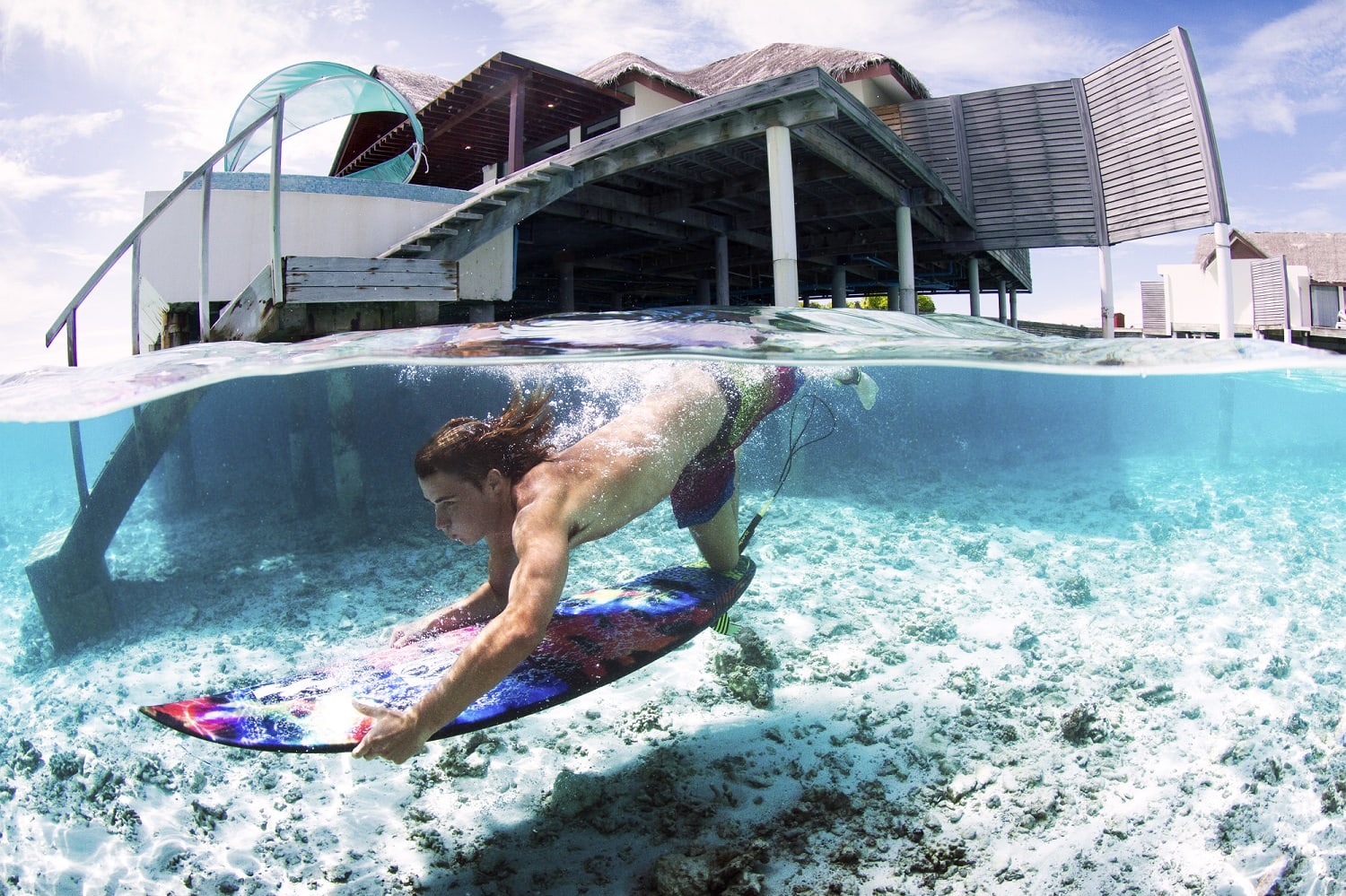 The highlight of Niyama's surf offerings is undoubtedly the private sea plane to anywhere in the Maldives.
"This is the ultimate expression of luxury surfing that allows surfers to see and surf the entirety of the Maldives in one holiday,
without multiple bookings, transfers, and ultimately, lost time away from surfing.
This offering is unique and is something I would like the world to know we are doing.
While it may not be accessible to everyone, it is an offering all surfers dream about and love to see," raved Nathan.
Passionate about the environment and sustainability,
Nathan also looks at how Niyama's surfing activities can be paired with local initiatives in the Maldives to help surfers understand
its impact on the environment they enjoy so much, and how they can help to protect it for future people to enjoy.