Primary content
The 12 Most Popular Instagrammable Spots at Anantara Kihavah Maldives Villas
Situated in the heart of the Indian Ocean, the Maldives is one of the most desired destinations when it comes to bucket-list vacations. Pristine powder white beaches, encircling turquoise and sapphire waters, and lush palm-fringed islands make for picturesque dream Maldives vacation photos or that picture-perfect Instagram capture. And nowhere is this more perfect than at Anantara Kihavah Maldives Villas.
Crowned the 'World's Most Instagrammable Hotel' in 2018, scroll down to discover the 12 most popular spots which makes this idyllic private island retreat so insta-worthy.
1. The magical setting of the Baa Atoll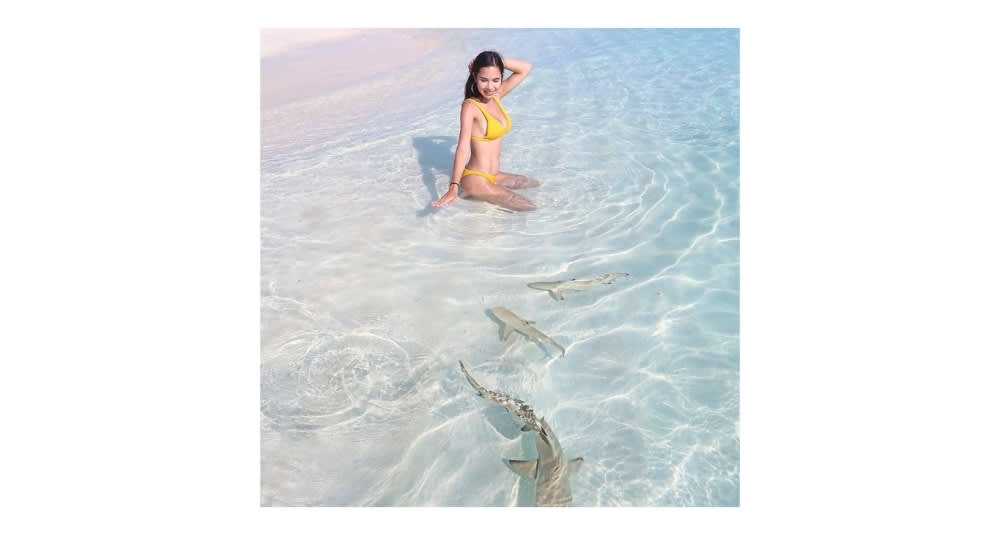 Credit: @ pinkberrymich
With Anantara Kihavah's prime location in the Baa Atoll, a UNESCO Biosphere Reserve, expect to find some of the most unspoiled crystal-clear waters in the Maldives right at the doorstep of this private island paradise. Teeming with all manners of marine life, a friendly reef shark (or two!) might just pop by to photobomb your shot.
2. Overwater Hammock of Overwater Pool Villa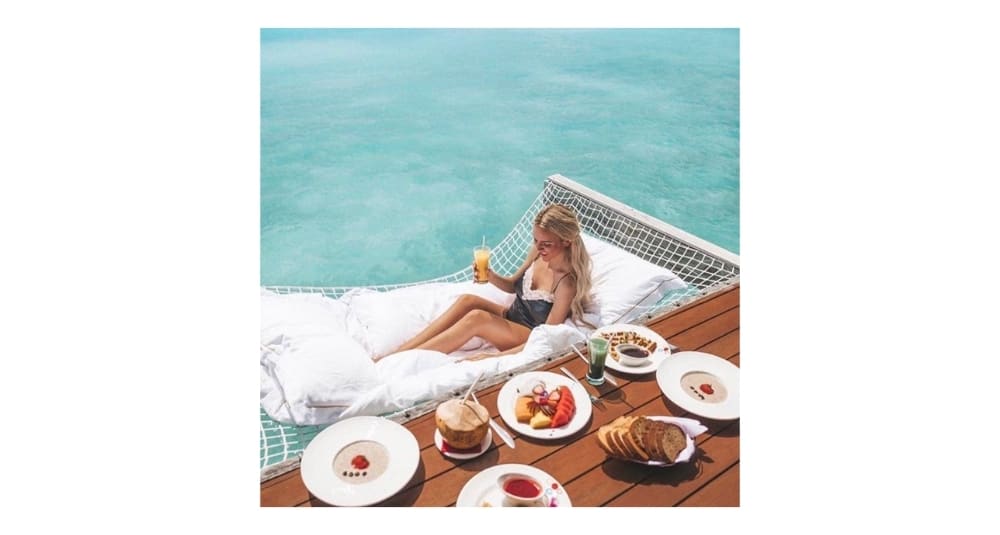 Credit: @pilotmadeleine
Suspended over the cool ocean blue is the overwater pool villa, it's a feeling of pure liberation as you lounge or nap in these hammocks. Not to mention, a flawless spot for your 'gram.
3. Overwater Pool Villa Bathroom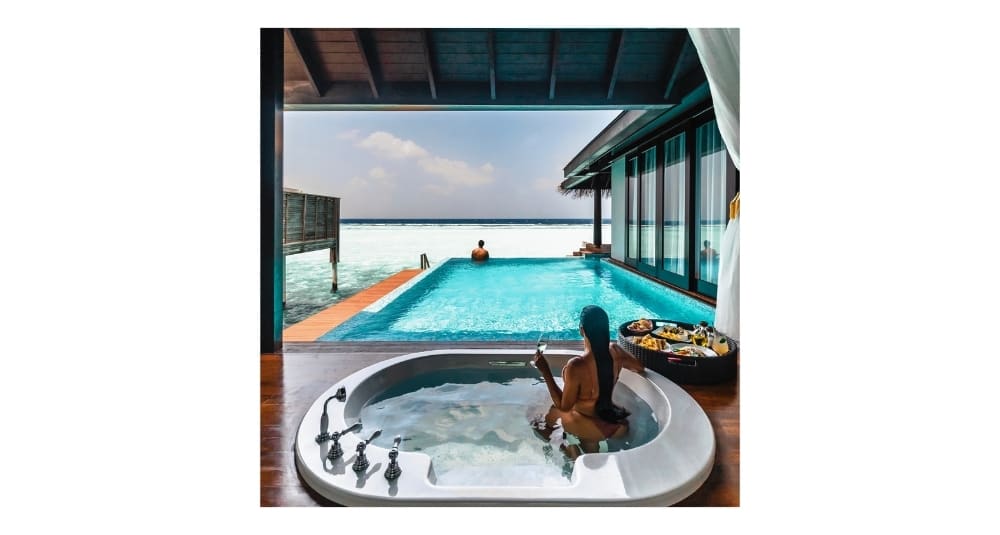 Credit: @jeremyaustiin & @missangievilla
The absolute photo composition; the glass-bottomed bathtub perfectly placed just mere steps from the overwater villa's infinity pool, against a horizon of endless blue.
4. A White Bicycle; A Must-Have for Tropical Vacation Photos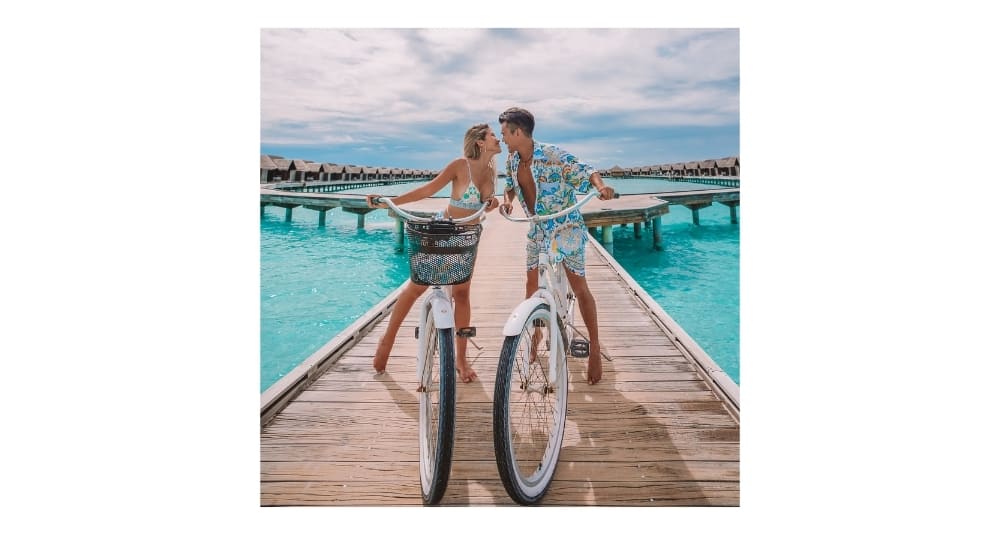 Credit: @paigunna
Handy for exploring the island, the bicycles equipped in each villa, also makes a great Insta-accessory.
5. Lagoon Pathway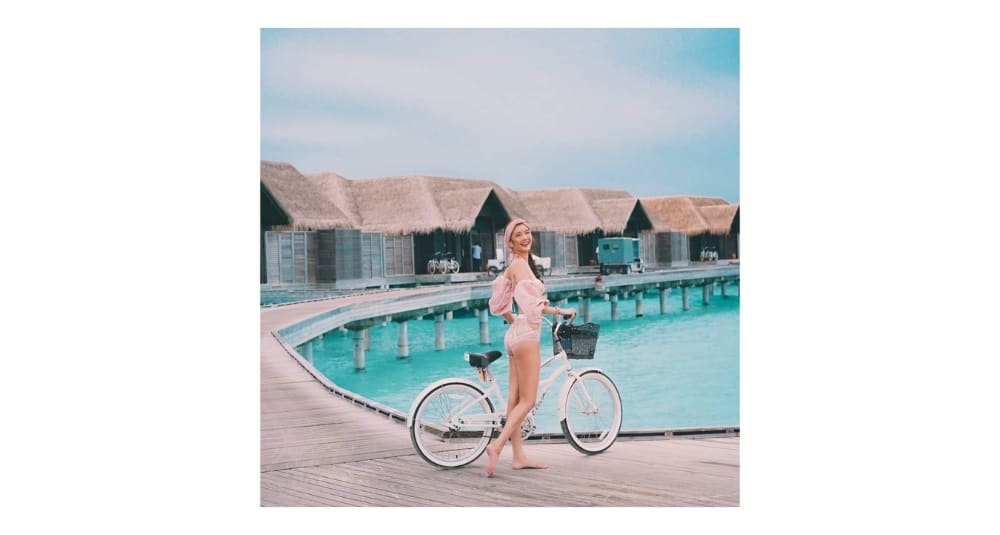 Credit: @Msforeveronvacation
Enveloped by crystal-clear waters of the lagoon on both sides, there must be something magical about this spot as everyone loves having their picture taken here. Who can blame them when the resulting image looks so fabulous!
6. Ocean Swing and Tree Cocoons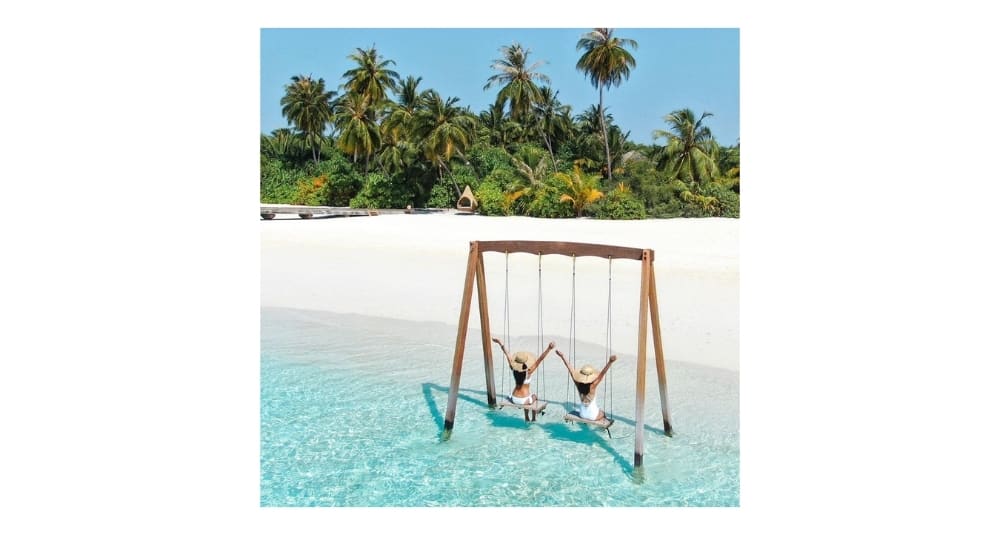 Credit: @michutravels
Whether facing the endless blue horizon or nestled in cosy corners suspended high, this is a picture-perfect spot to bring out the inner child in us.
7. A Palm-fringed Background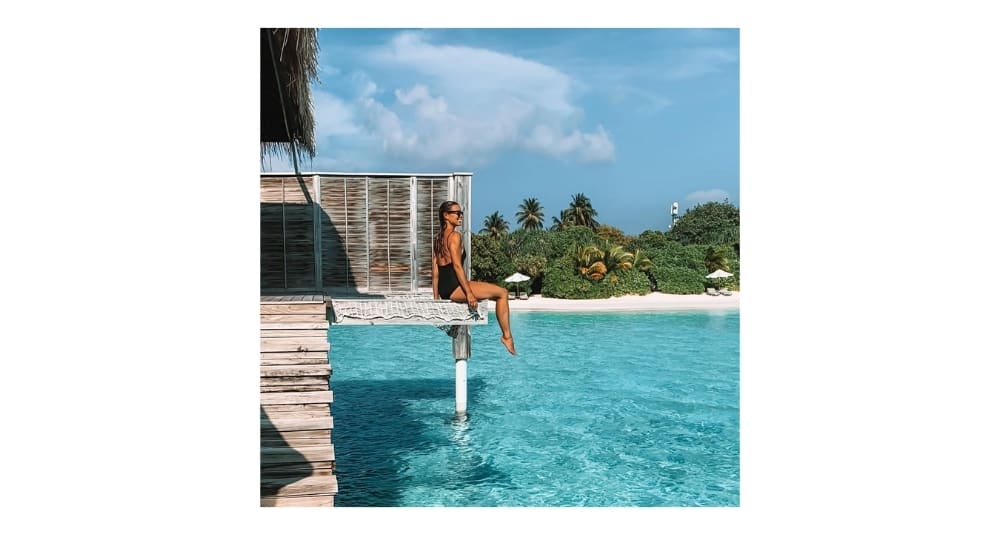 Credit: @travel_a_little_luxe
One of the elements of a great Instagram shot is the background. Surrounded by lush foliage and tall swaying palms, the natural beauty of this heritage island creates the perfect setting whether overwater or on the pure white beach.
8. SKY Bar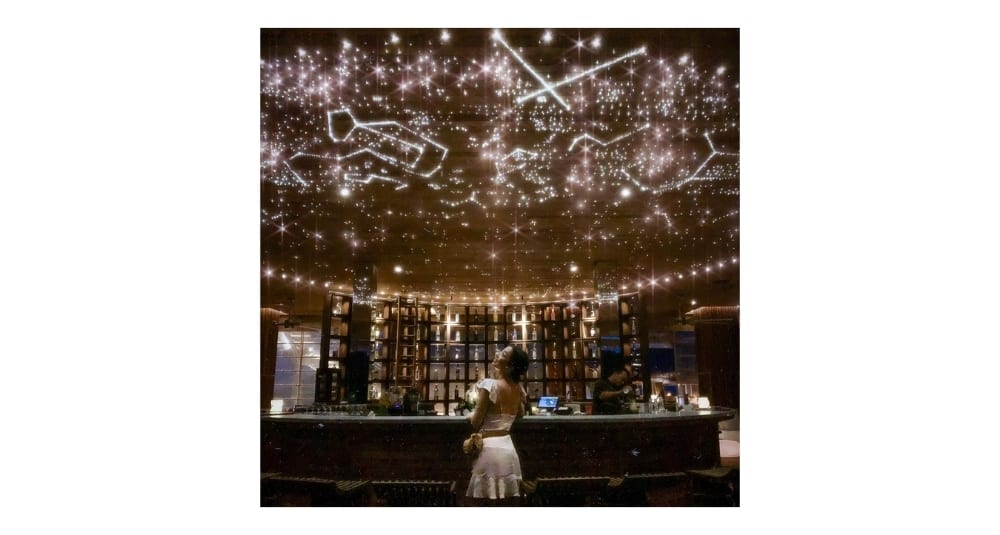 Credit: @tiffanywenlo
Sip on cocktails or champagne at the centrepiece bar at SKY as constellations and planets beam down. The perfect start to an evening spent stargazing with the resort's SKY Guru.
9. SKY Terrace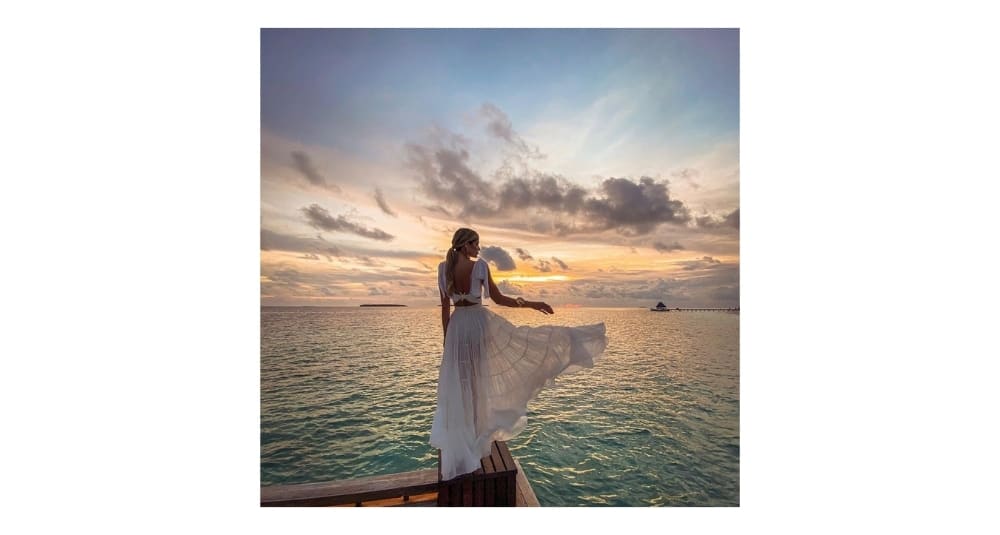 Credit: @thassianaves
With a wrap-around terrace offering panoramic views of the Indian Ocean, this is an idyllic spot to lounge during the day or to drink in spectacular Maldivian sunsets.
10. Manzaru Pool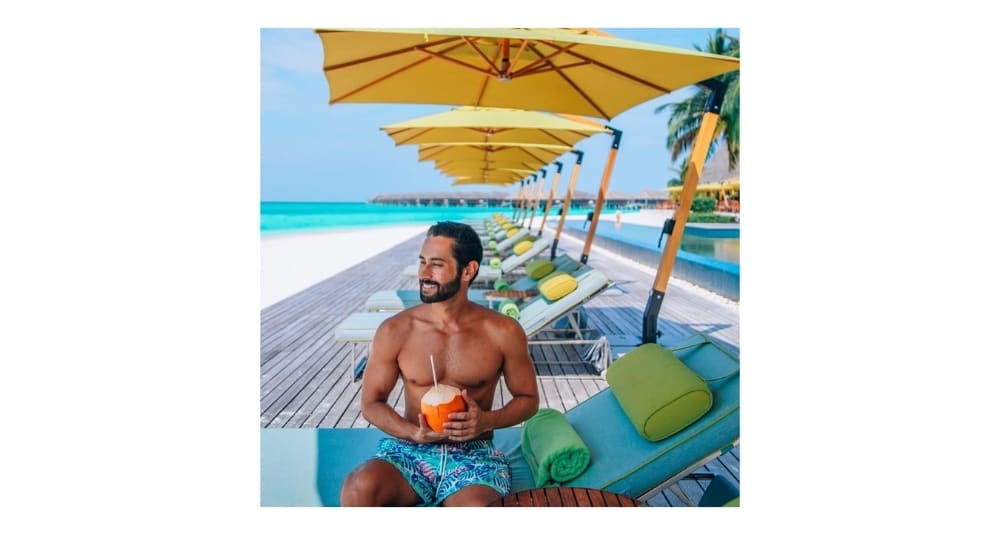 Credit: @andredemello
With its bright pops of colours lined up neatly against a white pristine beach and aquamarine waters, it's no wonder that the pool at Manzaru is such a popular spot for a 'gram or 2.
11. Cinema Under The Stars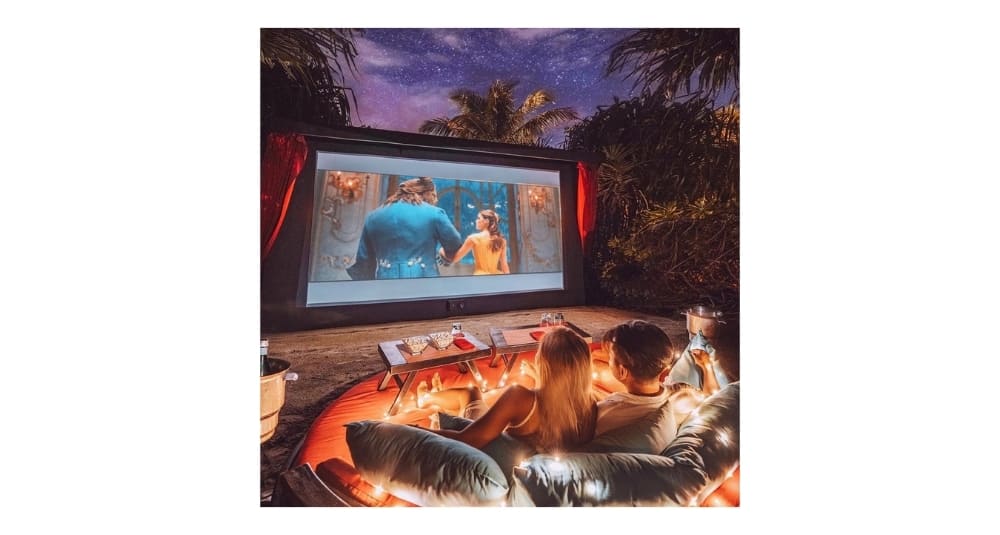 Credit: @paigunna
There's just something special about watching your favourite film on the big screen underneath the vast twinkling Maldivian night sky, and it's the perfect location to share an Insta-story.
12. SEA
Credit: @patsamon
Topping the list of most photographed spots at Anantara Kihavah is SEA. Submerged 6 metres under the ocean and nestled within the resort's famed house reef, it is one of the few underwater restaurants in the world. Housing a wine cellar with vintages dating from the 17th century, expect a truly sublime dining experience.
Curated For You
You Might Also Like