Primary content
Ten Things to do in and around Koh Samui and Koh Phangan
Whether you are a sun-worshipper rediscovering the joy of long-haul travel or a cabin-fevered Bangkokian in need of some serious beach time, the Thai islands of Koh Samui and Koh Phangan offer exploration and adventure in abundance. As the islands are now welcoming back international travellers here are Anantara's top ten list of dream holiday ideas.
A pristine archipelago of 42 islands, Ang Thong National Marine Park is a hub of marine trips for snorkelling, swimming and kayaking alongside the fascinating biodiversity of the Gulf of Thailand. Cruise over to Ang Thong by speedboat, climb up to the peak of a mountain, explore hidden coves and lakes, or kayak through crystal waters amid picture-perfect scenery.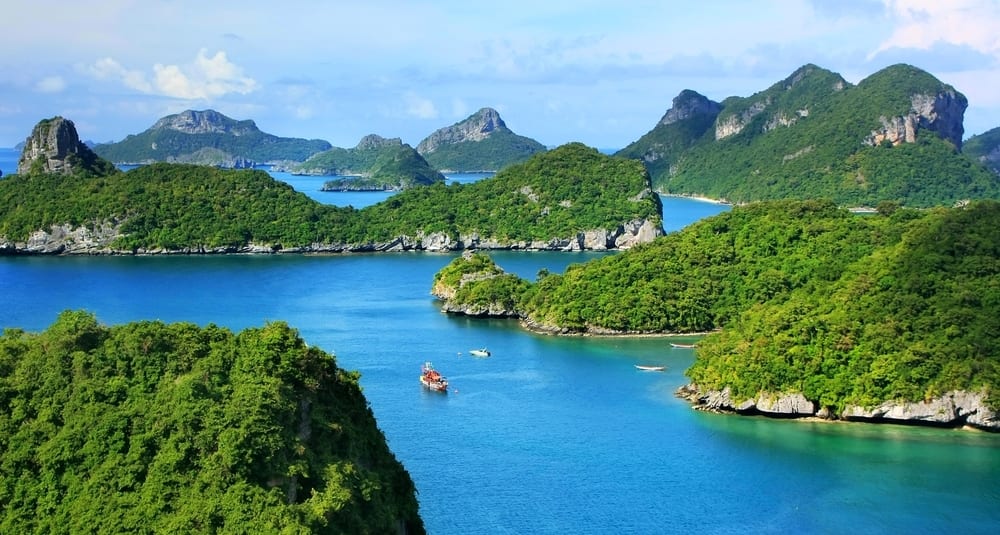 Towering over the southern end of Lamai Beach on Koh Samui is the famous rock formation — Hin Ta and Hin Yai. Known as Grandpa (Ta) and Grandma (Yai), the anthropomorphic rocks have achieved notoriety from their unusual anatomical shapes, as well as giving rise to at least one local folk legend.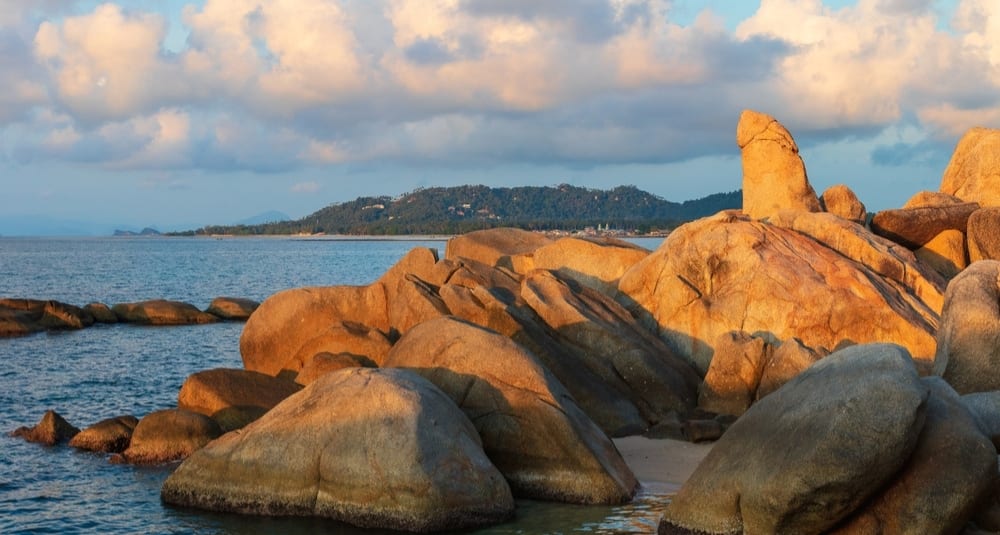 Before Koh Madsum got its colony of adorable water loving pigs, it was known for powdery white sands, sparkling waters and under-the-radarness. Thanks to the affable hogs, it quickly shot to international fame, got rechristened as 'Pig Island' and is now a hotspot for wildlife lovers and shutterbugs alike.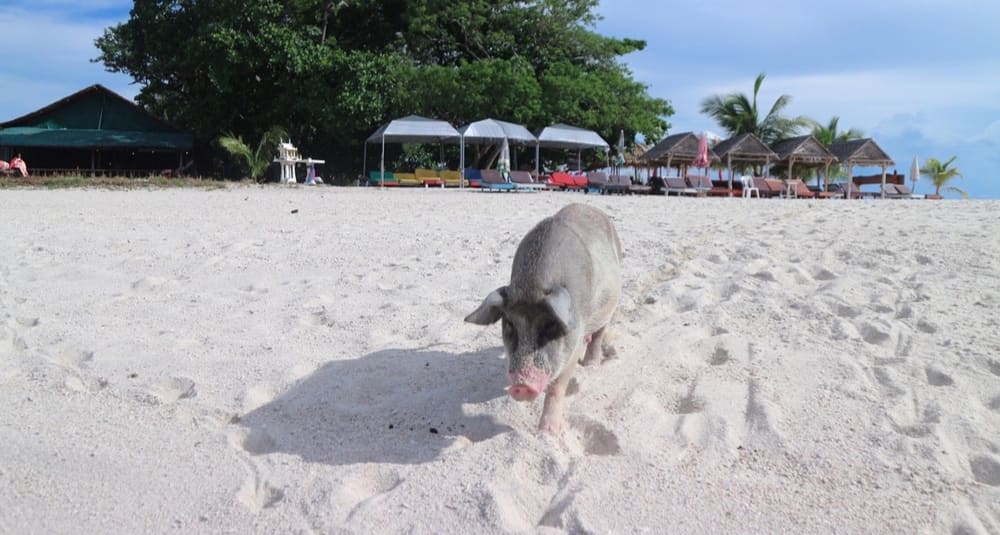 Fisherman's Village in Bophut is the historical part of Koh Samui and takes its name from the once thriving fishing community that once inhabited the area. The fishermen have since moved on, but their old wooden shopfronts of the bygone era remain giving the area a rustic feel. Trendy cafes, restaurants, boutique stores and island artisans now populate the walking street. Stop by Anantara Bophut's new beach bar A.Shore for an evening sundowner of their signature cocktail the Sabai Sabai.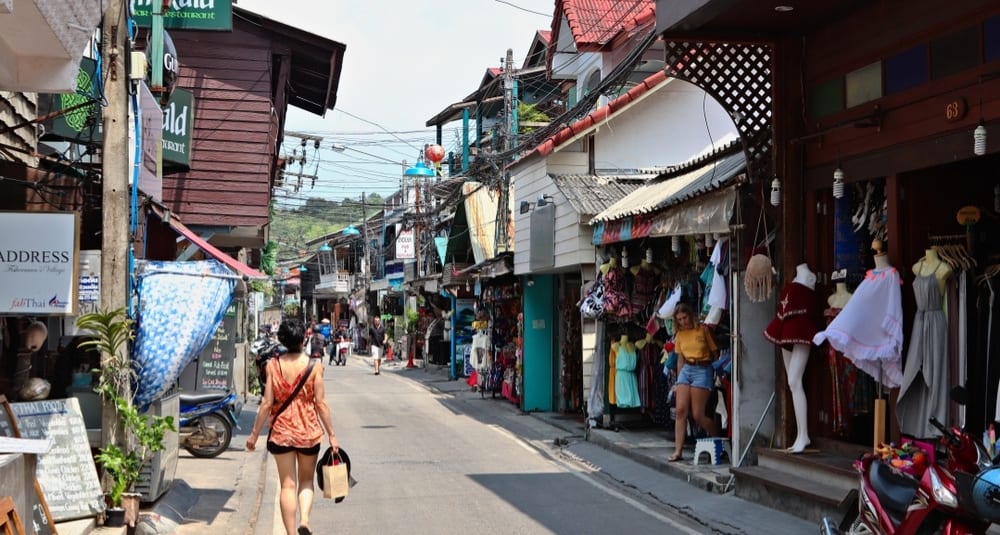 An adventure exclusive to Anantara Lawana Koh Samui guests, a trip to Koh Rap, aka the 'Deer Island', is the latest addition to Samui's eco-centric activities. In order not to overwhelm the wild deer that call this remote place home, access to the island is strictly regulated. But once on the shore, you can roam free, taking in the views, swimming and sunbathing.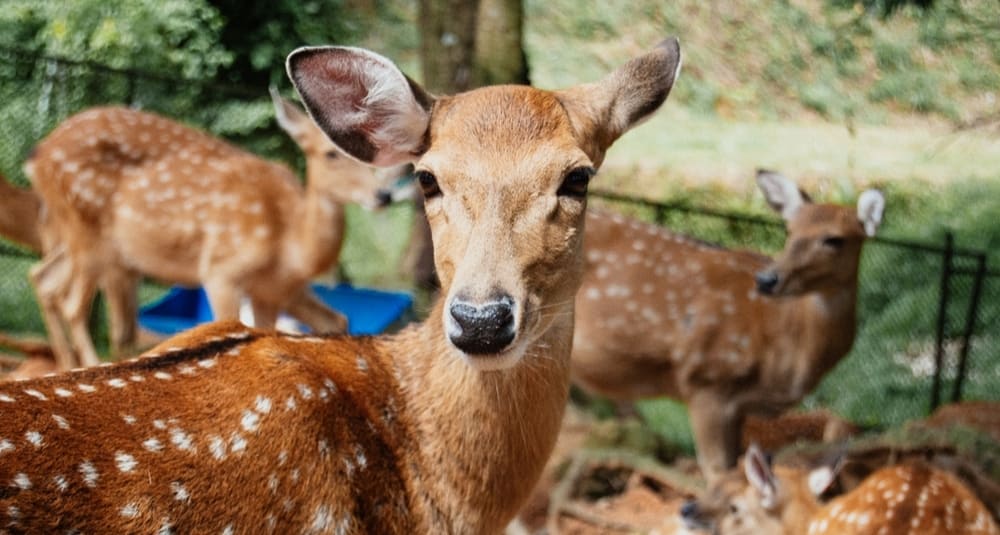 For a taste of local beach club culture, head to SEEN Beach Club Samui. Spanning over an area of 3,500 square metres, the retro-inspired venue feels upscale and relaxed at the same time, with private cabanas by the pool to retreat to with a margarita to witness the summery bounce-back of Samui.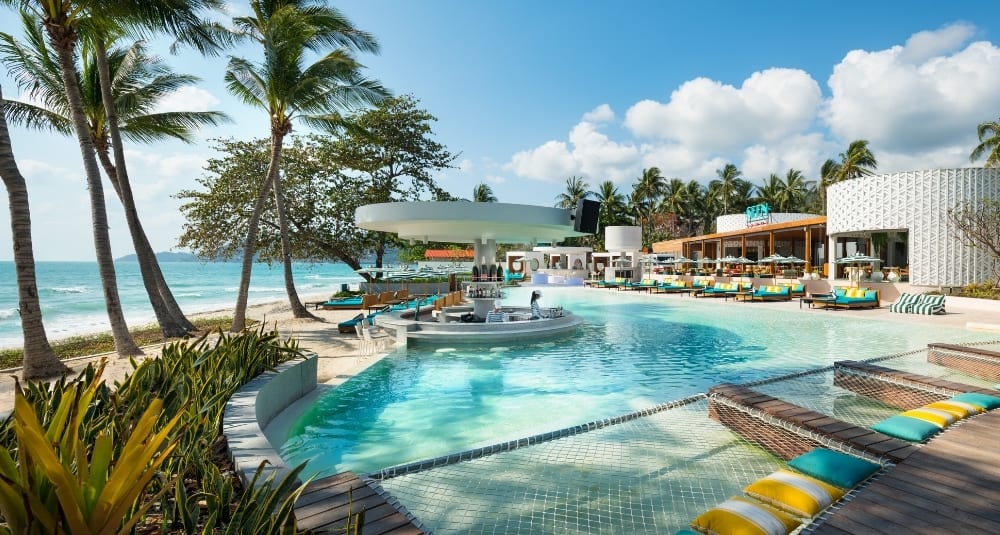 On Koh Phangan, spectacular waterfalls cascading amid lush foliage are just begging to be explored, offering something for everyone. The crowd-pleasing Than Sadet boasts abundant waterflow all year long; the chameleon-like Sramanora seamlessly transforms from a chill jungle hideaway by day to a party central at night; while Paradise, Wang Sai and Phaeng waterfalls all come with excellent rock pools to cool off in.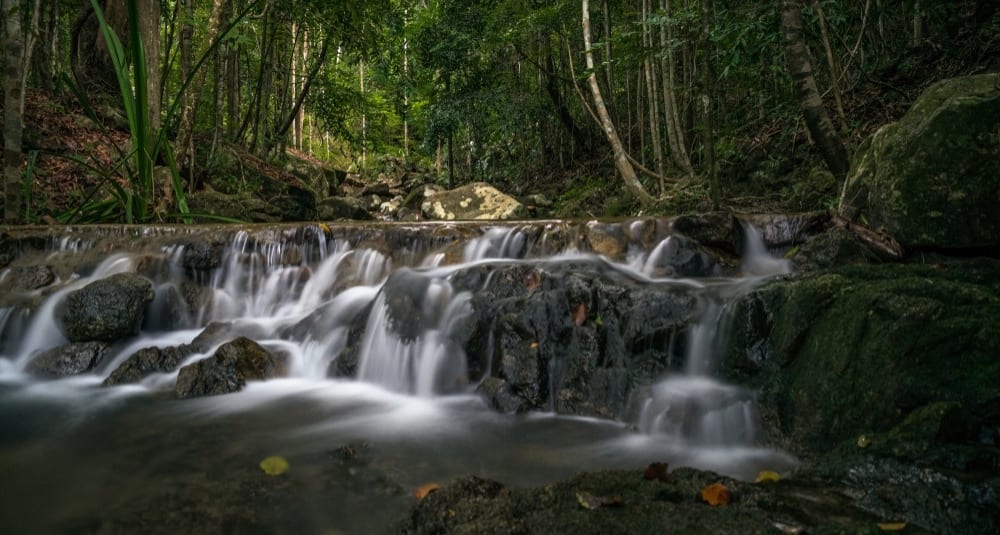 In Thailand, you will never run out of beaches to explore, but there are a few that you absolutely can't miss. Haad Mae Haad Beach on Koh Phangan is one of them. Not only does it come with postcard views, beach swings, hammocks and other paradise trappings, but it also connects to the tiny jewel that is Koh Ma island, allowing you to simply walk over at low tide.
Try a sunset experience with a twist on Koh Phangan. When the sea is calm, rent a SUP board from one of the shops around the island, paddle out and watch the sky turn pinky amber. You'll find instant calm and clarity being alone on the water, the shoreline's lights twinkling in the distance.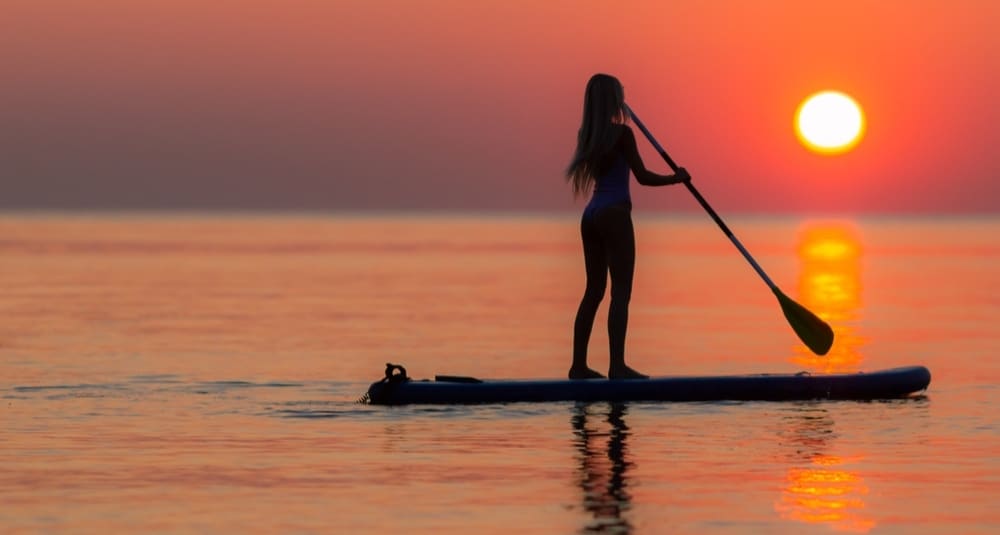 A quintessentially Thai experience, night markets are a great way to learn what makes the place tick. Get your fill of mango sticky rice and other street food favourites at Koh Phangan's famous Thong Sala Night Market before throwing down a towel and enjoying the sunset.
Where to stay on Koh Samui and Koh Phangan
Located close to the restaurants and nightlife of Chaweng Beach, Sino-Thai-style villas of Anantara Lawana Samui cluster around palm-fringed lagoon pools. While over at Anantara Bophut, stylish sunlit rooms and Bill Bensley-designed spa await. Anantara Rasananda Koh Phangan Villas offers an extravagant island getaway experience mixing barefoot luxury and discerning pleasures.
Curated For You
You Might Also Like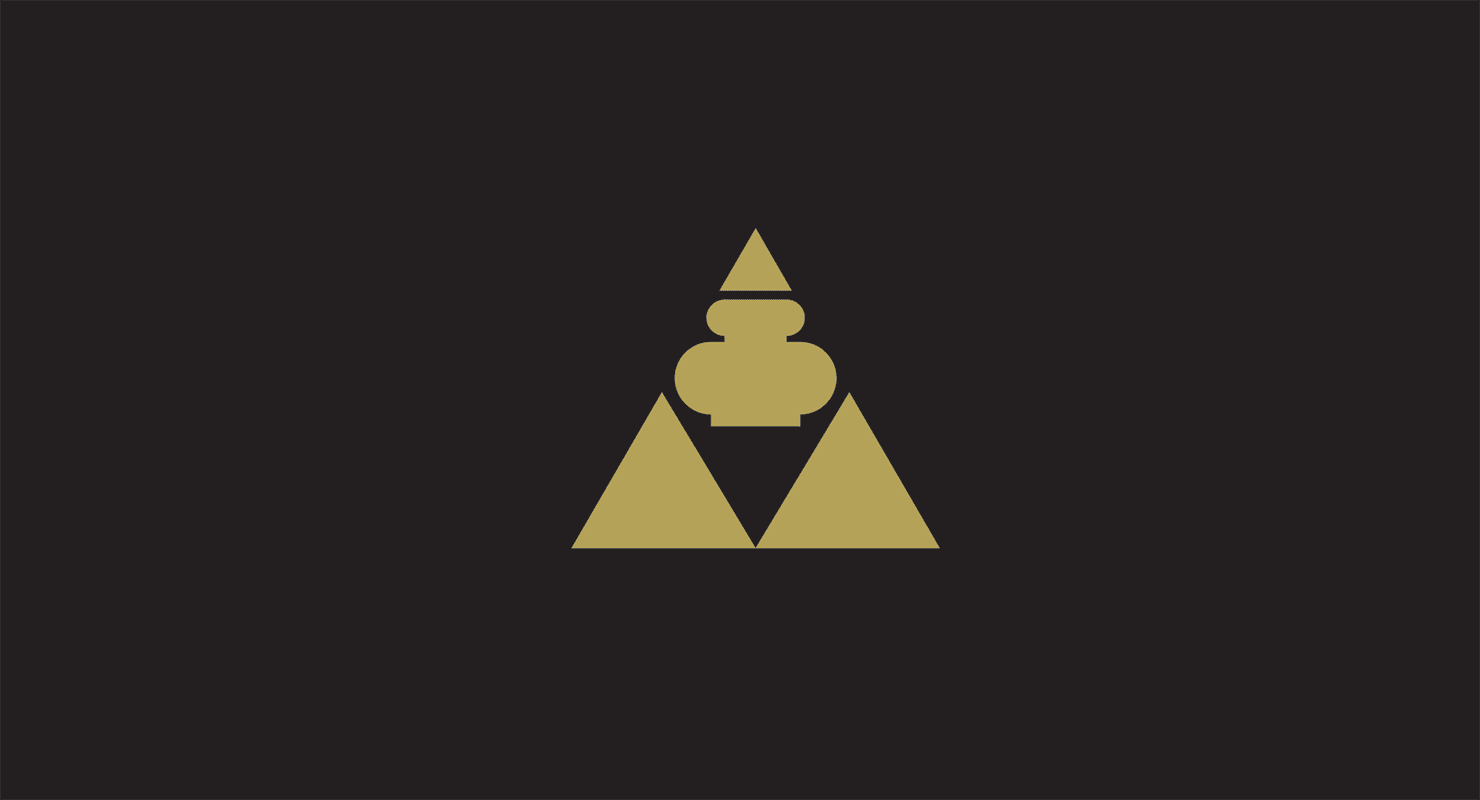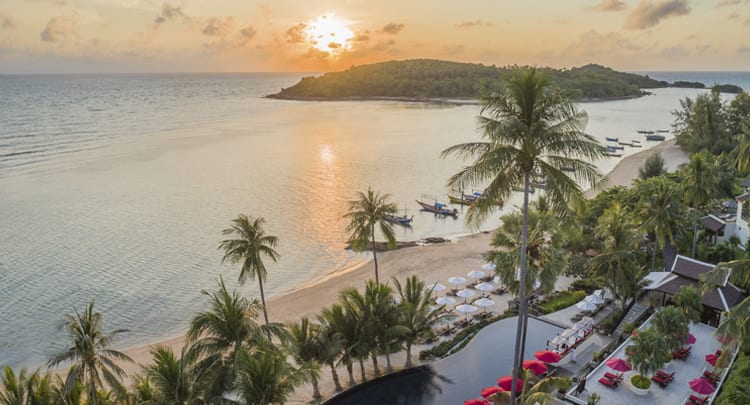 Located on the eastern shore of Koh Samui looking out onto open ocean, Anantara Lawana offers relaxed seclusion only a short stroll from buzzing Chaweng Beach. Laid out like a traditional Thai village around palm-fringed pools, the resort's design is inspired by the island's Chinese merchant communities. Gaze across turquoise waters from the beachfront infinity pool. Take in the ocean sunset from the treetops. Explore cultural heritage or peruse the local market to connect with island life.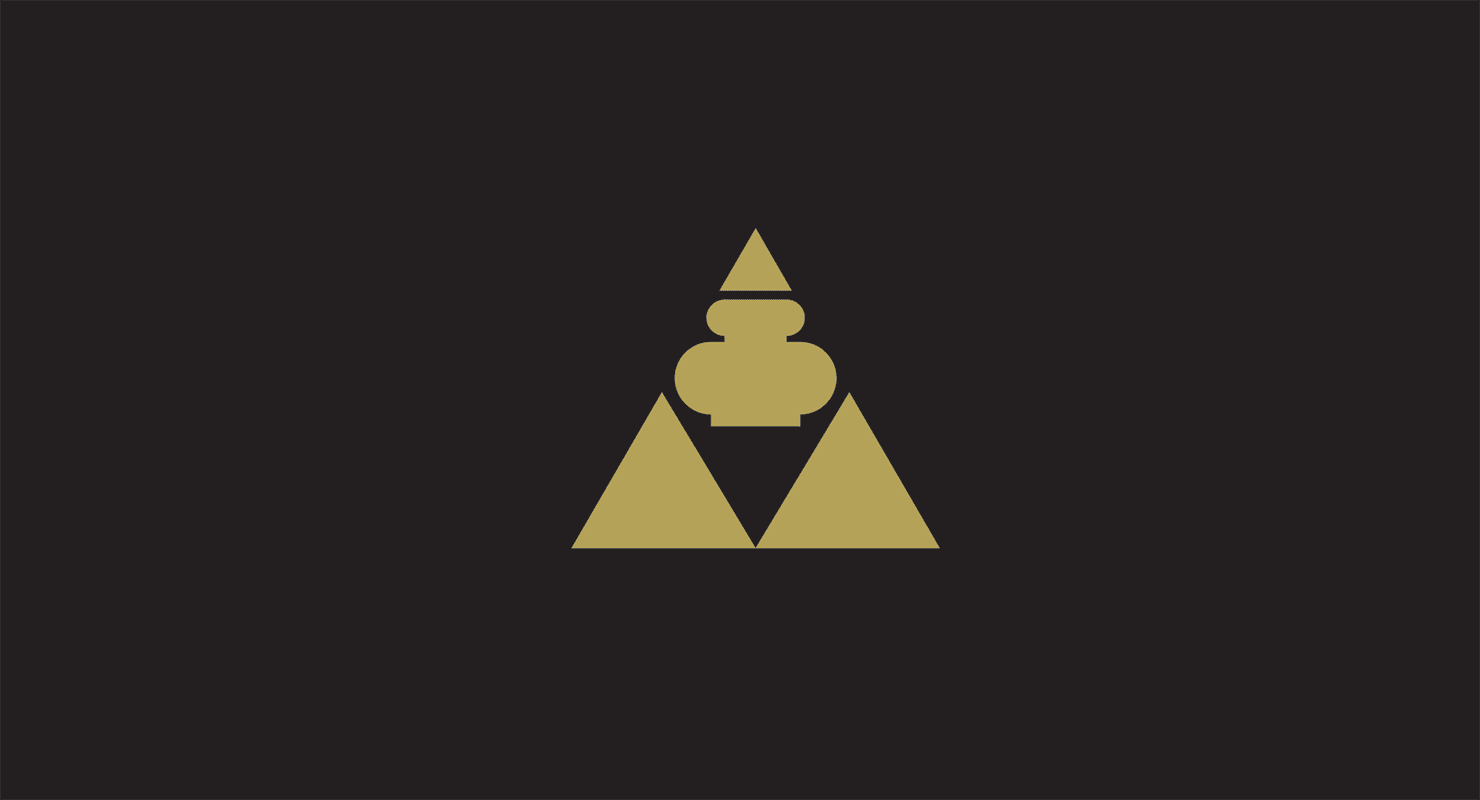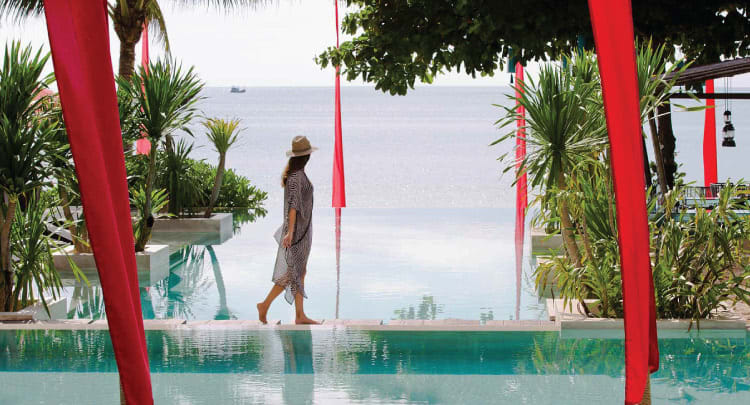 With only 64 pool suites and pool villas dotting lush jungle overlooking white sands, Anantara Rasananda brings castaway fantasies to life. Salute the sun on a cliffside yoga platform. Dine on fresh seafood with your toes in the sand. An idyllic island off the coast of Southern Thailand, Koh Phangan is known for crystal-clear waters, laid-back vibes and world-famous full moon parties.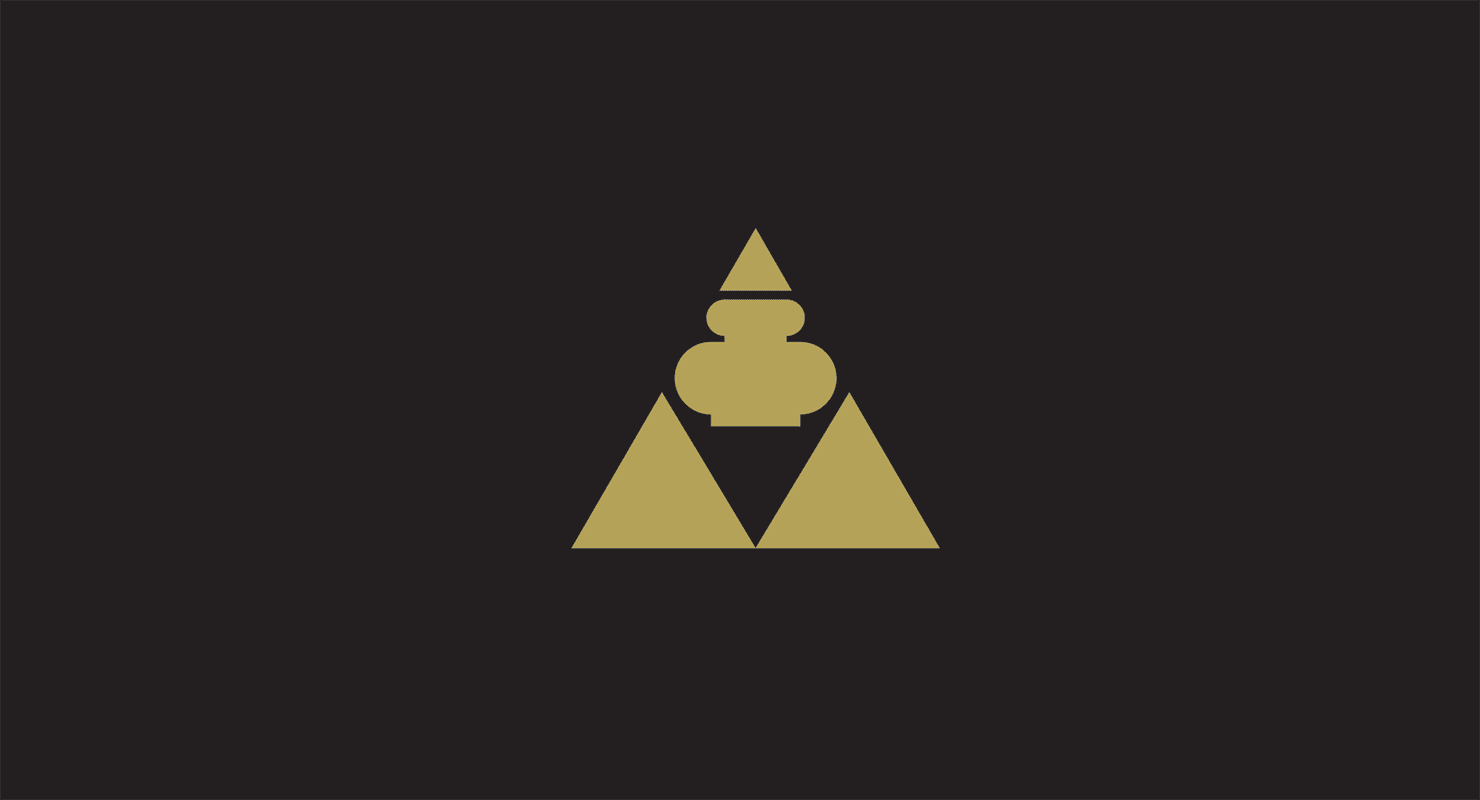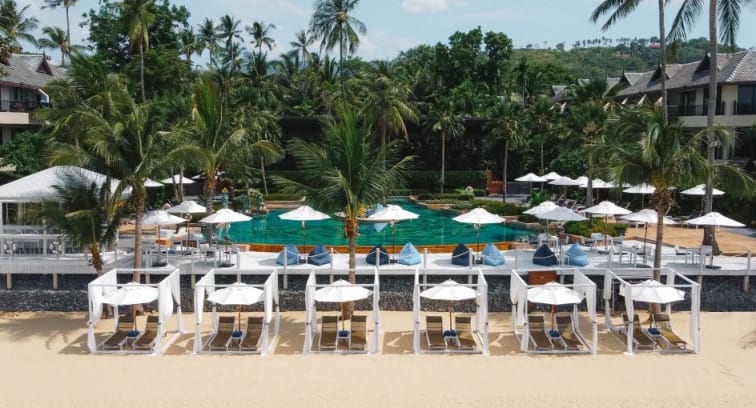 Welcome to an island dream made reality. Long a favoured getaway for the elite, Koh Samui in the Gulf of Thailand is easily accessible with dozens of international flights a day, yet retains its natural laidback charm. Laze on golden sands and take in endless stretches of turquoise extending towards the horizon. Revel in coastal pleasures and stylish beachfront dining. Windsurf across the waters or immerse yourself in a culinary class celebrating Thai specialities. Dive into culture and relaxation in a tropical beachfront setting.