Primary content
Rise and Shine with Anantara Siam
Where New York has Central Park, Bangkok has Lumpini. Sprawling and accessible, Suam Lum is everyone's backyard as evidenced every morning by a steady stream of Bangkokians who descend on its manicured lawns to exercise, dance, birdwatch or simply relax.
Unlike phad thai, the James Bond Island and virtually every location from the Hollywood's classic The Hangover Part II, Lumpini is yet to become a household name outside of Thailand. Here, the stray tourist is outnumbered by the sprightly members of the Elder Citizens Club exercising vigorously in the morning sun, couples and families pedaling away in swan-shaped boats on the artificial lake and Thais of all ages engaging in a spot of martial arts.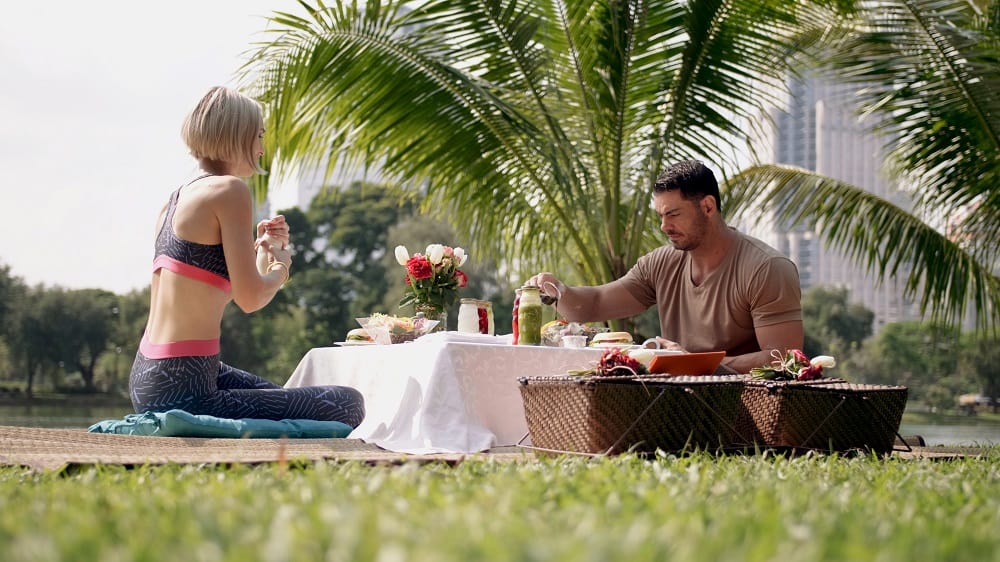 Something to keep in mind if all this sounds like your cup of (bubble) tea. The day starts early at Lumpini, as in by 6 a.m. the choicest picnic spots will be gone early. If, like us, you require a wake-up call and someone to reserve the said shaded al fresco spot for you (and fill your picnic basket with gourmet treats while they are at it), Anantara Siam Bangkok Hotel offers these and other services as part of its new activity called "Morning Wellness at Siam".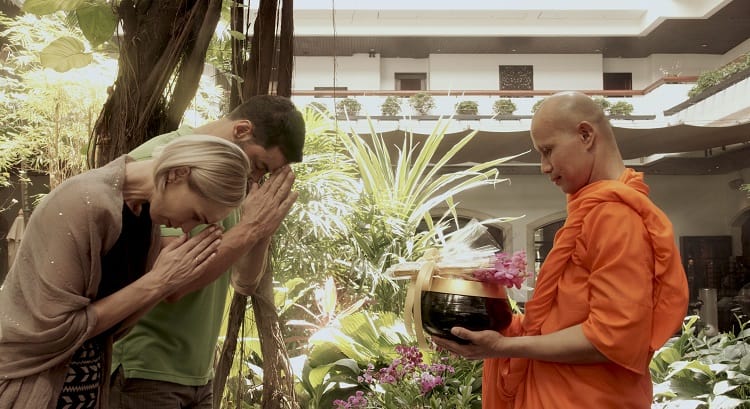 Rising at daybreak, a shot of espresso rebooting our systems, we only need to make it as far as hotel lobby to participate in the first activity of the day. As we emerge from the elevator, bright-eyed and bushy-tailed, a group of Buddhist monks, their saffron robes brighter than marigolds, step forward with a bow inviting us to take part in a traditional Tak Bart ceremony. A spiritually uplifting experience, Tak Bart is an ancient custom of giving alms of food to monks and in return receiving a traditional blessing that nurtures body and soul.
Gentle, graceful and composed, the monks radiate an aura of inner peace that rubs off on us, or so we like to think, as we leave for Lumpini Park.
It's only a few blocks away so we try and refrain from eyeing passing tuk tuks wistfully. Upon arrival, we find a quiet grassy spot overlooking a lake reserved for us. The picnic basket is there too and, dappled with sunlight, it looks irresistible (and hopefully contains a thermos full of coffee). But first off is a 45-minute light energy session of ancient Chinese Qi Gong, meditation, yoga or Pranayama to the soundtrack of birdsong and children's laughter.
Concentrating hard on emptying our minds of all thoughts (Elder Citizens Club's possible choice of workout music being particularly hard to shake off) we tune into the instructions of Anantara's expert Balance Wellness practitioner who guides us through flowing, graceful movements to boost energy flow.
The picnic basket certainly doesn't disappoint. From quinoa salad and charcoal bread sandwiches to homemade granola and dark chocolate petit fours the flavours are exquisite. We wash them down with vitamin-packed raw juices that would make Gwyneth Paltrow proud. After breakfast, because we ask really nicely, we are taken back to Anantara Siam by tuk tuk.
As the murmuring mass of the park recedes in the distance and the urban jungle envelopes us, we feel like we've just peeled off one of the many layers that hides the core of this mysterious city and its inhabitants. How many more layers to go? Hard to tell but we are determined to keep coming back and keep peeling them off, one by one.