Primary content
Celebrating International Women's Day Around the World with Anantara Hotels, Resorts & Spas
In honour of International Women's Day 2022, Anantara showcases some of our incredible female team members around the world each occupying inspiring and unique roles. From caring for wildlife, trailblazing in the dining scene or bringing ancient practices to the present, Anantara celebrates women today and every day.
Emilia Fulgido, Marine Biologist & Sustainability Manager at Anantara Dhigu, Veli and Naladhu Private Island Maldives
"Since I have started my career as an enthusiast Marine Biologist, I have always been committed to Conservation and Sustainability. My background is wide and various, but science and nature have always been a constant in my life. In my role as Sustainability Manager I oversee biodiversity preservation related projects like the coral reef restoration but also sustainability programs like waste management and environmental initiative implementations, in a very holistic approach. Immersed in the Maldivian paradise, I can start my day with a dive at our coral nurseries for collecting data or planting some new corals and end it with an interesting chat with guests while enjoying the sunset at the Marine Corner. I share my passion to create progress together and inspire care for the planet."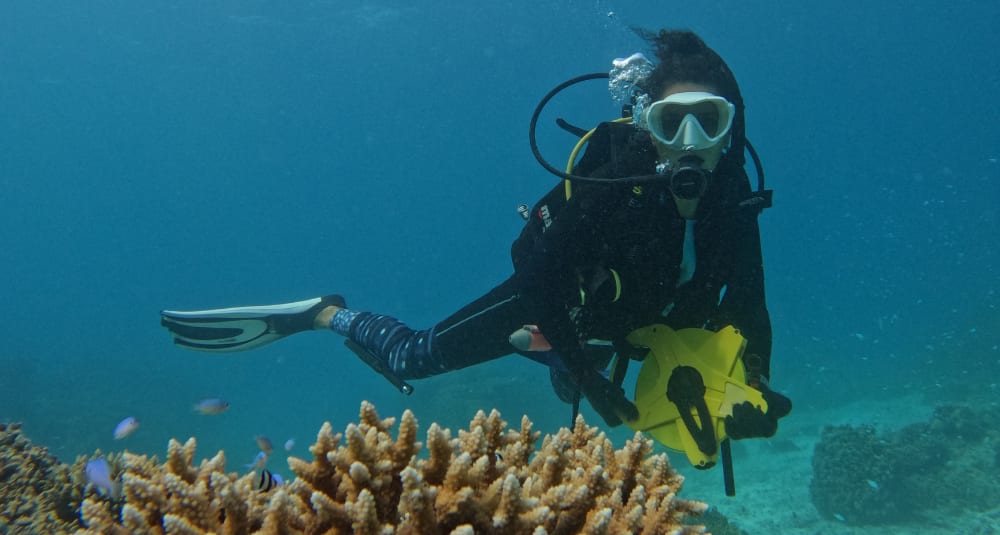 Dr Nissa & Khun Ou, Elephant Experts at Anantara Golden Triangle Elephant Camp & Resort
Taking care of the gentle giant residents at Anantara Golden Triangle Elephant Camp & Resort are Dr Nissa Mututanont, Head Elephant Veterinarian and Laddawan Yonthantham (Ou), Elephant Camp Manager. "I'm proud to be part of a very strong team of female vets and scientists in Thailand, improving the lives of Thai elephants through direct veterinary treatment and leading the world in pushing forward our scientific understanding of their needs," said Dr Nissa. "As a female leader in a male dominated world it's satisfying to be breaking stereotypes both in my role as Elephant Camp Manager and leading conservation projects for the Golden Triangle Asian Elephant Foundation," added Khun Ou. Throughout the pandemic, Dr Nissa & Khun Ou worked around the clock despite restrictions and closures to care for the elephants in residence, even fostering three homeless elephants.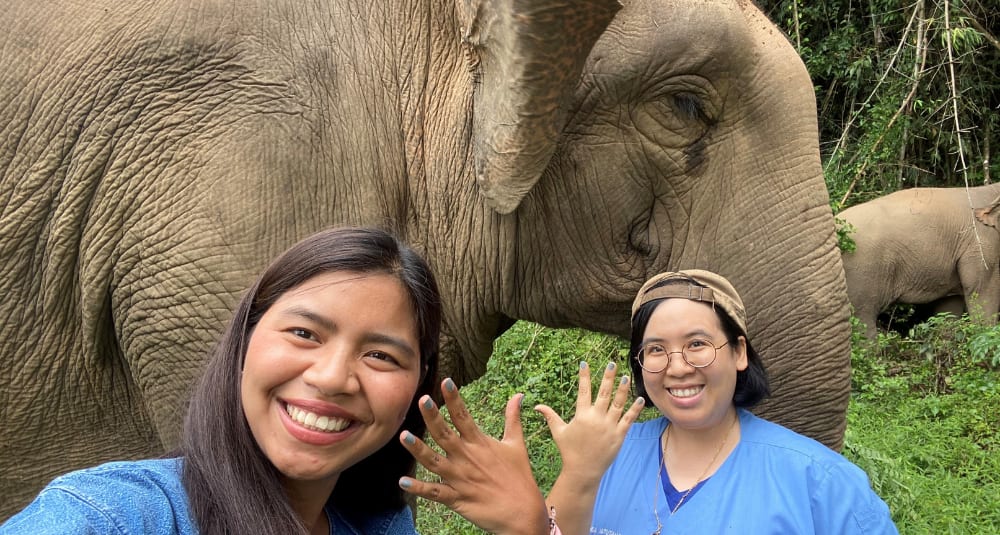 Ashton Ballakistin, Activities Supervisor at Qasr Al Sarab Desert Resort by Anantara
Since joining the Qasr Al Sarab family four years ago, Ashton has been part of the team caring for the resort's herd of camels as well as leading desert excursions such as Safari drives, fat biking and camel trekking for guests to explore the majestic Liwa Desert. Ashton is the only female guide in the department and she also acts as a job coach, assisting and training new team members who all live on site in the middle of the desert. A South African native, Ashton said, "Life in the desert is never lonely or boring, every day brings new challenges as well as incredible rewards. Desert trekking or Berber culture has been considered a male lifestyle for centuries and generations, but I love to put my own spin and bring a fresh perspective for guests seeking to experience a taste of this culture today."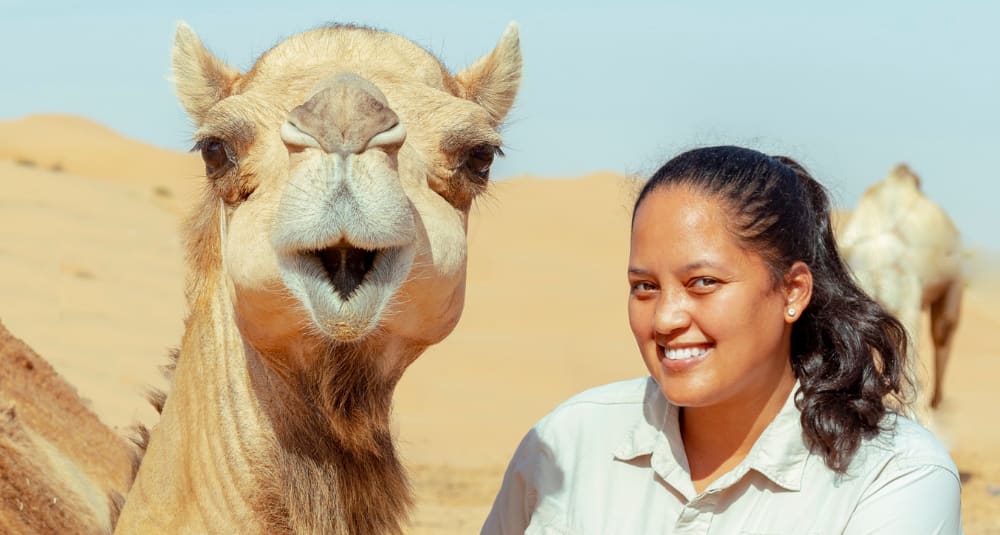 Maren Kuehl, General Manager, Anantara Al Jabal Al Akhdar Resort
"I feel honoured to have been appointed General Manager at Anantara Al Jabal Al Akhdar Resort. The possibilities for combining uncompromising luxury with bold ambitions in sustainability and guest wellness presents opportunities I am eager to pursue. The addition of a water bottling plant and drive to better manage waste, particularly to reduce plastic waste, are initiatives I consider the essential responsibility of luxury resorts around the world. A responsibility which is particularly apparent in a beautiful and unspoiled landscape such as the fabled green mountains of Oman." Maren is a talented hotelier and brings skills honed over a decade of experience in luxury hospitality throughout the Middle East region.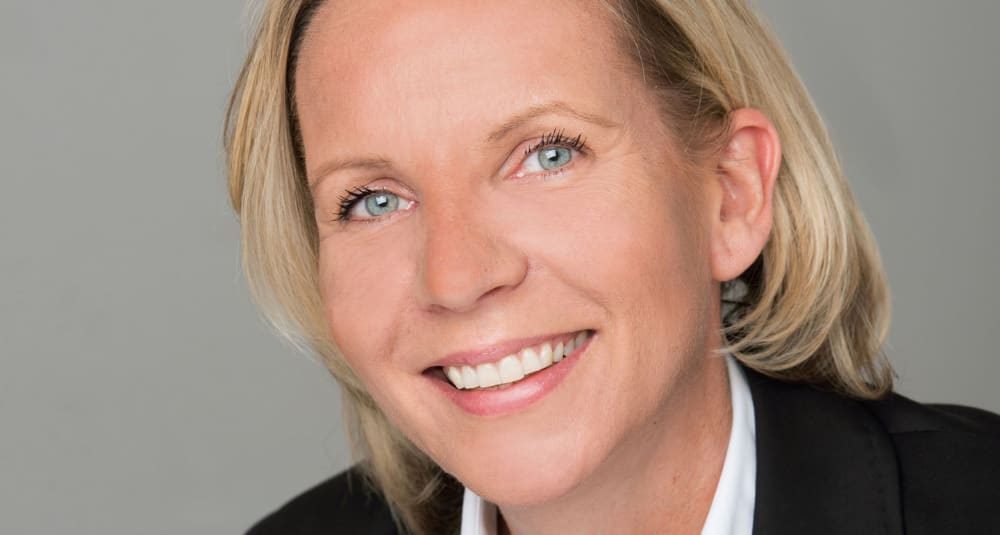 Khun Nuch, Anantara Siam Bangkok's First Female Head Sommelier
"In its own unique way, wine has more personality than any other drinks, there is wine at every occasion and celebration, wine can also enhance every dining experience and conversation. For me, there is always happiness when wine is involved," said Khun Nuch." For the past decade, Nutawan Jumpanak or Khun Nuch, has been finessing her knowledge and skills in the world of wine. Khun Nuch has been part of Thailand's emerging wine making movement and is now one of the leading female sommeliers in Thailand. She organises high profile events to celebrate women in wine in Thailand, uniting female sommeliers from across Bangkok at wine paring dining events hosted at Anantara Siam Bangkok Hotel.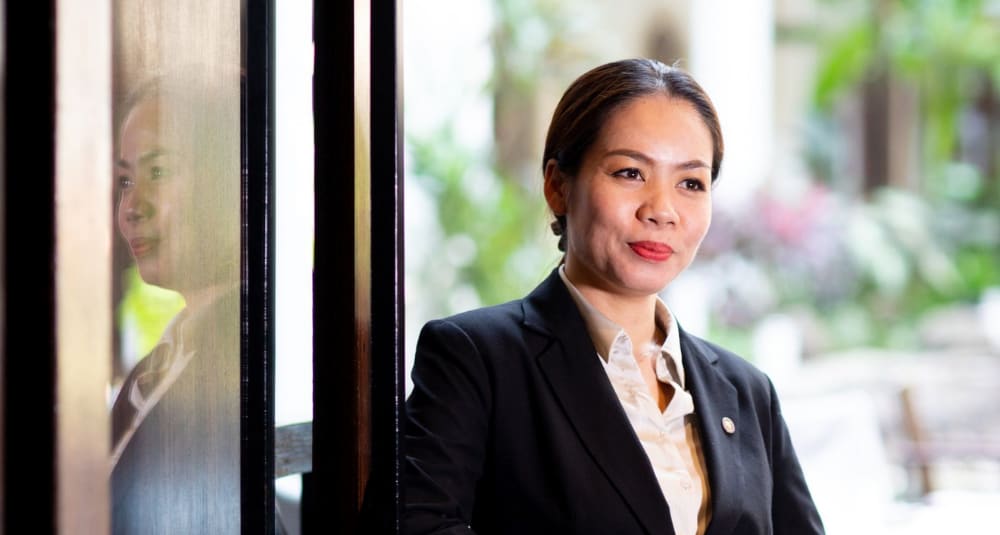 Balinese High Priestess Ibu Jero at Anantara Uluwatu Bali Resort
Ibu Jero is a native Balinese healer offering traditional therapies combined with the wisdom of both Asian and Western ideology. Fifth in a long line of Balinese healers, she brings the extensive knowledge and experience of her ancestors to bear on her enlightening work. Ibu Jero offers a channel between the spiritual and our physical selves, and her power is rare, being one of only a few High Priestesses in Bali. Following a life-threatening experience Ibu Jero devoted herself to spirituality. "The human being is a complex system of mind, emotions, spirit, body and soul. When we want true healing and liberation to occur, we need to go deeply into each level." Ibu Jero's ability to act as a channel for healing energies to flow through is greatly influenced from her ancestors.