Primary content
For the Love of Romance
Discovery
04 February 2019
In romance, inspired spontaneity trumps meticulous planning. Or so says Hollywood. We say, a well-researched and well-planned romantic getaway earns you as many brownie points as an impromptu weekend escape. Especially when it's Valentine's Day and you want to pull out all the stops. For the A-type romantics out there, here is a roundup of some of the most unusual experiences at Anantara properties worldwide to get you into the planning mode.
Written in the Stars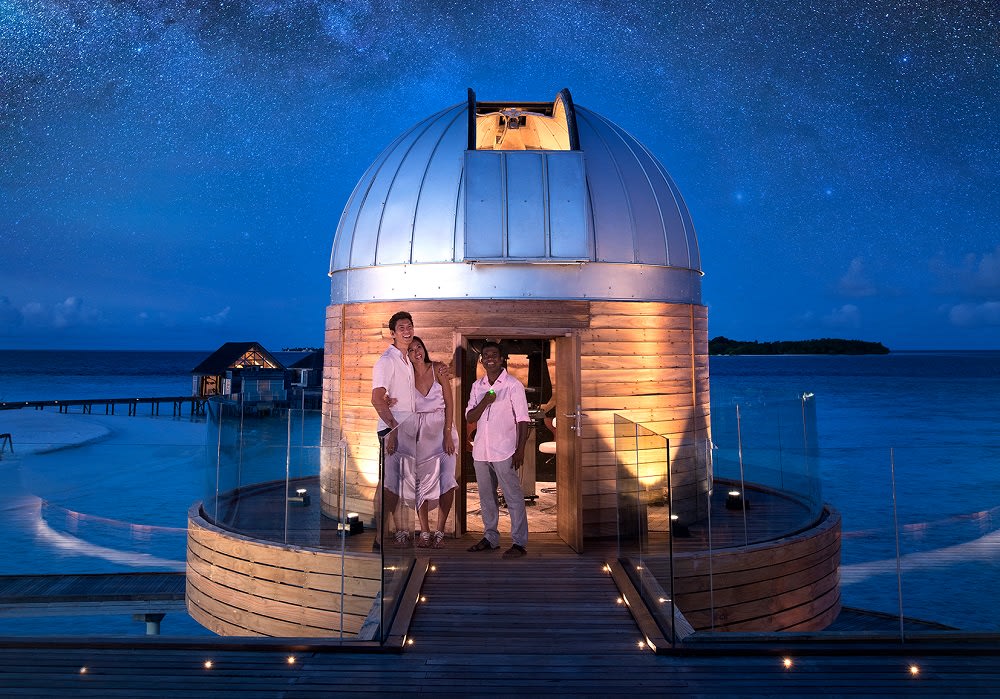 Dinner under the stars takes on a whole new meaning at Anantara Kihavah. With the Maldives' most powerful telescope at your disposal, you can travel to the moon and back, down the Milky Way and pretty much anywhere you want. The sky's literally the limit. A personal stargazing session, far from being a scholarly lecture, is an interactive experience in the form of a conversation. As the SKY Guru shares his passion for white dwarfs and dark matter, you sip chilled champagne and nibble on gourmet treats. Minimal light pollution means the Maldives' stargazing conditions are legendary. Being among the first ones to experience the archipelago's one and only over water observatory, you are guaranteed to have plenty to write home about.

The Sand Reckoner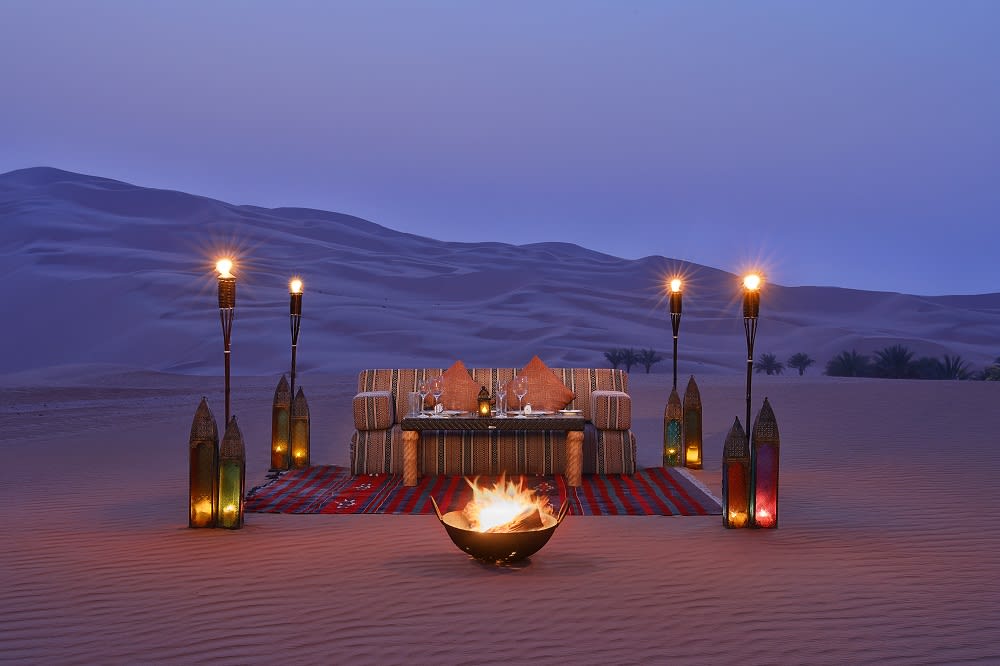 If you thought that nothing in the universe was as numerous as grains of sand, think again. This honour goes to the stars. Ponder this mind-boggling fact as you enjoy a private dinner in the desert at Anantara Qasr Al Sarab with nothing but gently sloping sand dunes as far as the eye can see. Ambient lighting comes courtesy of tiki torches, flickering candles and a cupola of stars overhead. Propped up on the Bedouin-style cushions, go ahead and take those shoes off. Now, that's a proper way to do barefoot luxury.
In Bed with Stars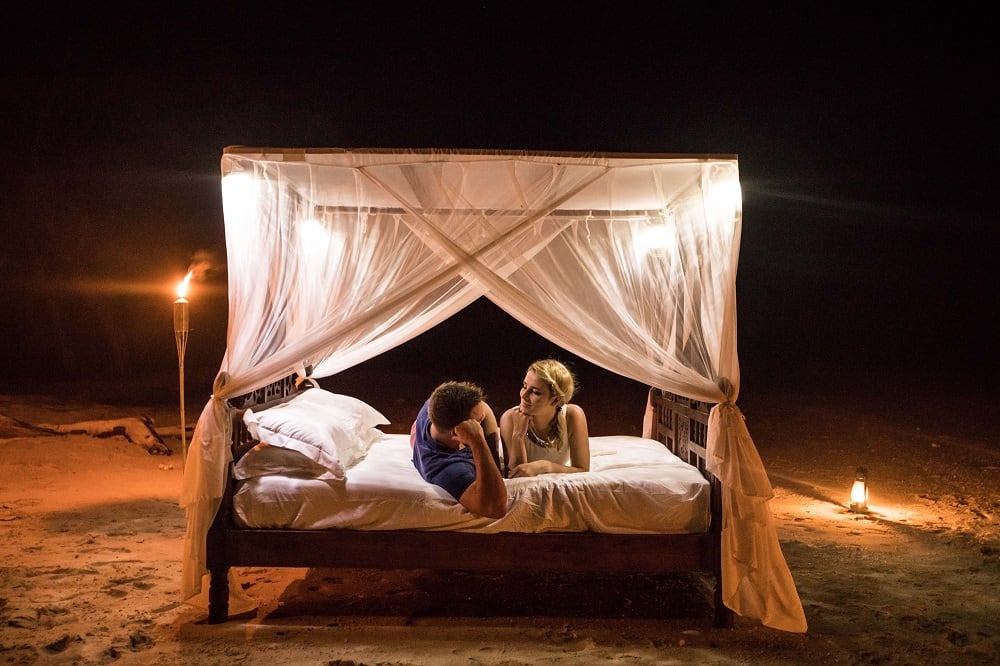 Here is another star-studded romantic experience for you, but with a Robinson Crusoe theme this time. Anantara Medjumbe Island Resort, an already private affair, takes the concept up a notch with a new Star Bed Experience. If you've always wondered what it feels like to be shipwrecked on an uninhabited island, this is your chance to find out. Minus the shipwreck, as you will be arriving in style on an Anantara boat, red carpet and all. Blissfully mosquito-free, claim the diminutive island as your private bedroom, complete with a four-poster bed among the crunch of sea shells.
Mekong Drifters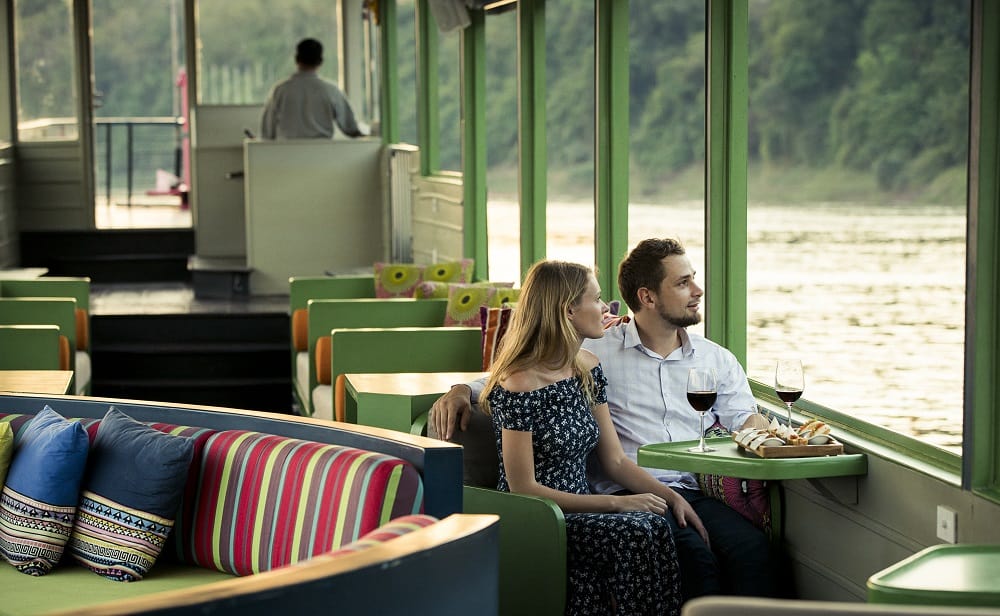 For something a bit more upstream than mainstream, you can opt to go with a flow on Gypsy - an ultra-exclusive two-cabin river cruiser journeying up the Mekong river. A private cruise connects the ancient Laos capital of Luang Prabang and Anantara Golden Triangle Elephant Camp & Resort in Chiang Rai. Whatever it is that floats your boat – sightseeing, yoga and weaving workshops around the clock or retiring with a book and binoculars to a secluded veranda, Gypsy's got you covered. A private chef will cater to your bodily needs while you nurture your soul soaking up the scenery and rich culture of the Mekong Delta.
Champagne on the Rocks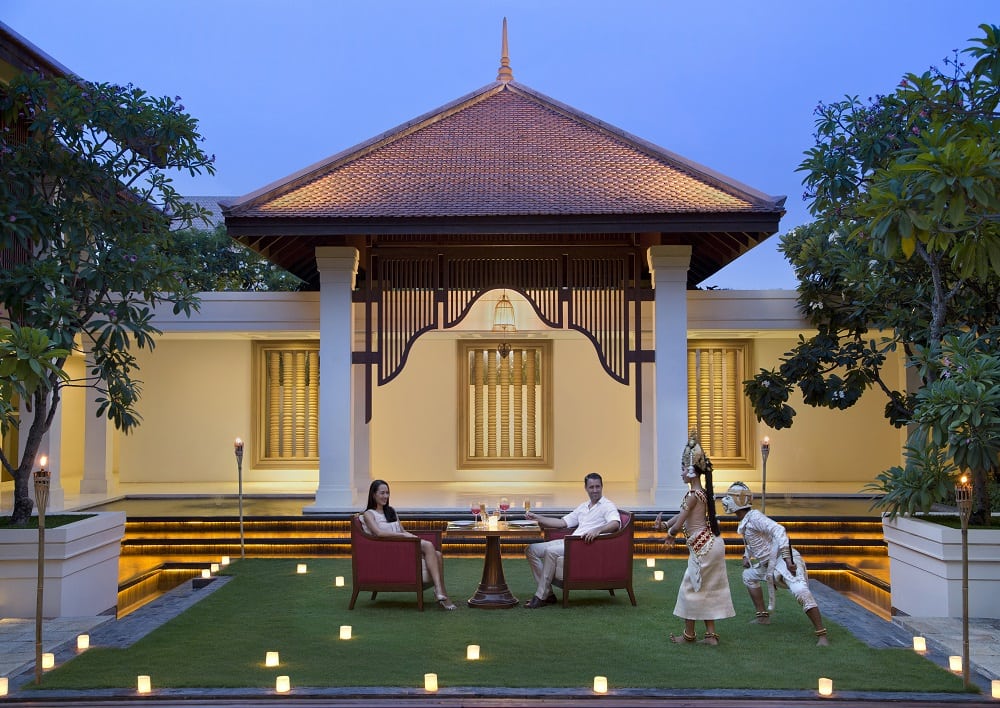 Anantara Angkor is situated a stone's throw from one of Southeast Asia's most treasured archeological sites – the Angkor Wat complex. Away from the crowds, you will be celebrating your love at the lost temple of Banteay Prei surrounded by carved stone and framed by the dense jungle canopy while your butler serves gourmet treats and champagne. Meaning "citadel of the jungle", Banteay Prei is one of the lesser known sites and excluded from most tourists' itineraries, almost guaranteeing blissful solitude. As picnics go, this one will certainly go down in history as a high point of your romantic adventures.

Curated For You
You Might Also Like