Primary content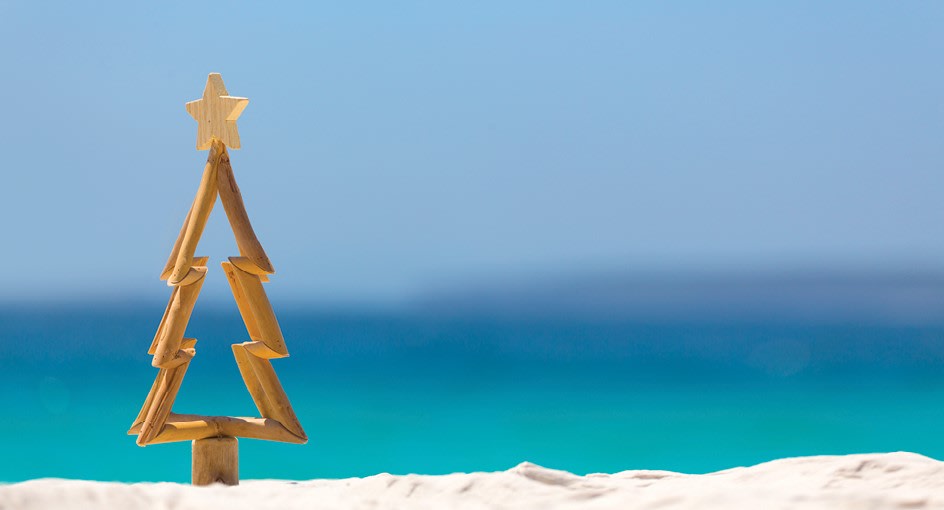 Experience a whole world of adventure, sun and sea, and make memories with your loved ones this festive season at Anantara Bazaruto Island Resort.
A MAGICAL CHRISTMAS AND NEW YEAR AT BAZARUTO ISLAND
CHRISTMAS CELEBRATIONS
Tree Lighting Ceremony
Saturday 23 December 2023
Gather around the resort tree to see the lights twinkle on in the spirit of the season. Cocktails and canapés are served in the warm glow. Join us in the relaxed surroundings of Clube Naval where we begin our Christmas celebrations by lighting up our tree. Sip on sweet and fruity concoctions and sample tasty canapés for a memorable festive evening.
From 6:00 pm at Club Naval
---
Christmas Eve Dinner
Sunday 24 December 2023
Celebrate the night before Christmas with a feast fit for the occasion, featuring a festive carvery, local dishes and a delectable dessert spread. Indulge in an international buffet with soups, salads, freshly made pasta, local delicacies and Christmas favourites from across the globe. Enjoy a magnificent dining experience as the ocean creates a soothing resonance on the shore, making it an unforgettable evening.
From 7:00 pm at Club Naval
---
Santa by the Pool
Monday 25 December 2023
The big man in red arrives to our pool bringing joy and merriment. See Santa deliver gifts to little ones on an exciting morning. Welcome Santa to our seafront resort with cheers for Christmas Day. Eyes light up in wonder as Santa's 'Ho, ho, ho' rings out across the pool. Then he'll give gifts to all our younger guests in a heart-warming occasion that they'll never forget.
From 9:00 am at Resort pool
COUNTDOWN TO THE NEW YEAR
New Year's Eve Cocktails
Sunday 31 December 2023
Let our mixologist create a special drink for your toast on the last night of 2023. Raise your glass to great memories and fun festivities. Say cheers to the year gone by in a stunning beachfront setting. Before a lavish dining experience, take a moment to mingle and bask in the last few hours of 2023 with a carefully crafted cocktail or two.
From 8:00 pm at Club Naval
---
New Year's Eve Gala Dinner
Sunday 31 December 2023
Indulge in a culinary extravaganza on the last night of the year with an array of gourmet flavours to entice before midnight. Enjoy a feast for the senses that begins with exquisite canapés and follows with lobster, duck and whole Moroccan lamb. Gather around the table sharing memories of precious moments and sip sparkling drinks as the clock approaches midnight. Rejoice in a dazzling affair before you welcome 2024.
From 9:00 pm at Club Naval
---
Bubbly Breakfast
Monday 1st January 2024
Create the first memories of the New Year as the sun rises on our beautiful beachfront resort. Start the New Year in an indulgent and leisurely fashion. Stroll along the sands at sunrise then settle down for a breakfast where the lapping waves are a soothing soundtrack to the first morning of the year. Delve into delectable pastries, hot and cold classics and a few glasses of bubbly to wash it down.
From 8:00 am at Sonhos Restaurant
---
New Year's Day Dinner
Monday 1st January 2024
Join us at Sonhos Deck to enjoy an enchanting culinary journey by the sea for the first dinner of the year. An exotic feast awaits on 1 January. Gather around the table to enjoy a variety of local and international favourites as aromas from the grill dance on the air. Savour a relaxed dining experience under the moonlight on the edge of the sand.
From 7:00 pm at Sonhos Desk
Anantara Bazaruto Island Resort
Only 44 luxury villas dotting the coast
World-class diving, sailing, snorkelling, deep-sea fishing
Sunset dune boarding
Embrace the culinary culture of Mozambique with Spice Spoons
Award-winning Anantara Spa
Private airstrip and helipad
Whale watching