Primary content
MEETINGS FIT FOR ROYALTY.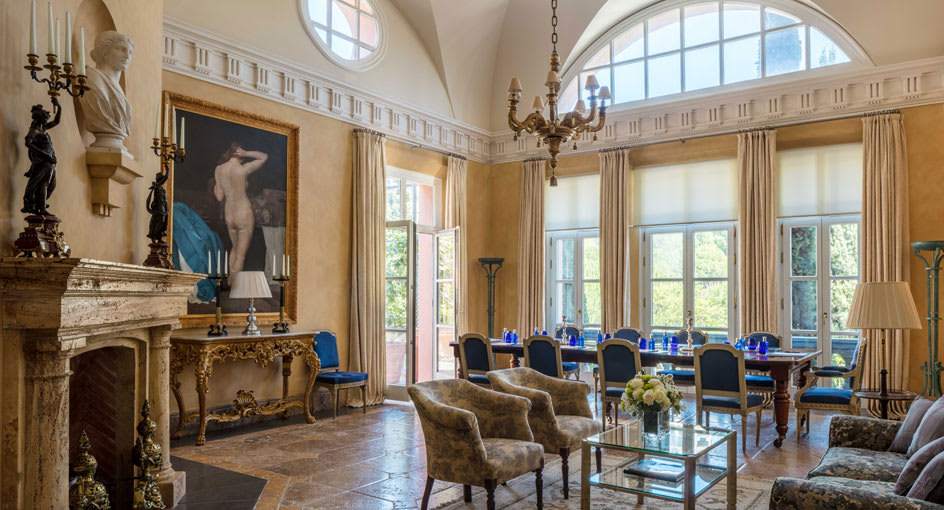 Corporate retreats in a palatial setting.
With direct flights from across Europe into Malaga, the Costa del Sol is ideal for high-end gatherings, and Anantara Villa Padierna Palace Resort offers the most stunning setting of all. Brainstorm inspired by Renaissance paintings and statues. Launch a new car model in a dramatic Roman amphitheatre. Buy out the whole palatial resort for multi-day conferences complete with rounds on the golf course.
Request For Proposal
SEATING PLANS
THEATRE

168

CLASSROOM

112

U-SHAPE

68

BOARDROOM

24

BANQUET

140

COCKTAIL

200

H-SQUARE

-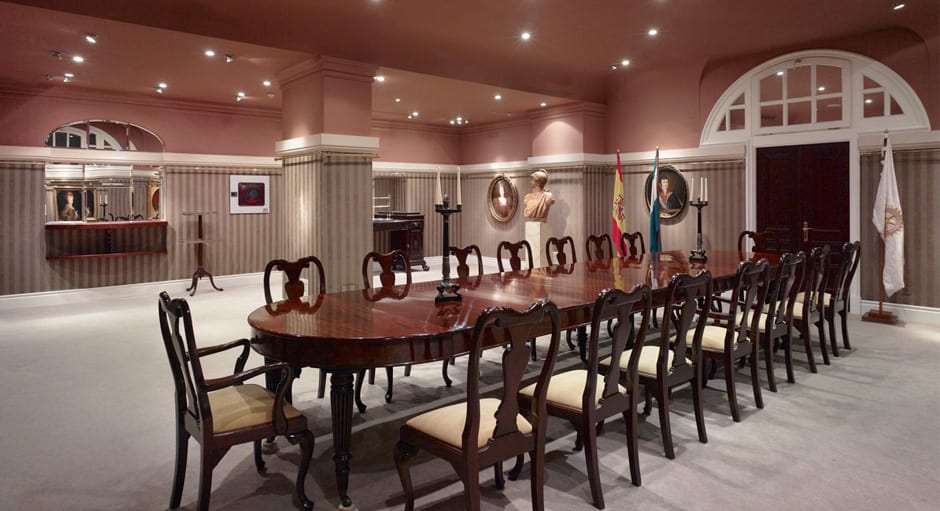 The Tuscany Rooms are highly versatile, designed for board meetings for up 24 or cocktails for up to 200. They can also be partitioned for more intimate events.
SEATING PLANS
THEATRE

90

CLASSROOM

56

U-SHAPE

-

BOARDROOM

24

BANQUET

60

COCKTAIL

100

H-SQUARE

-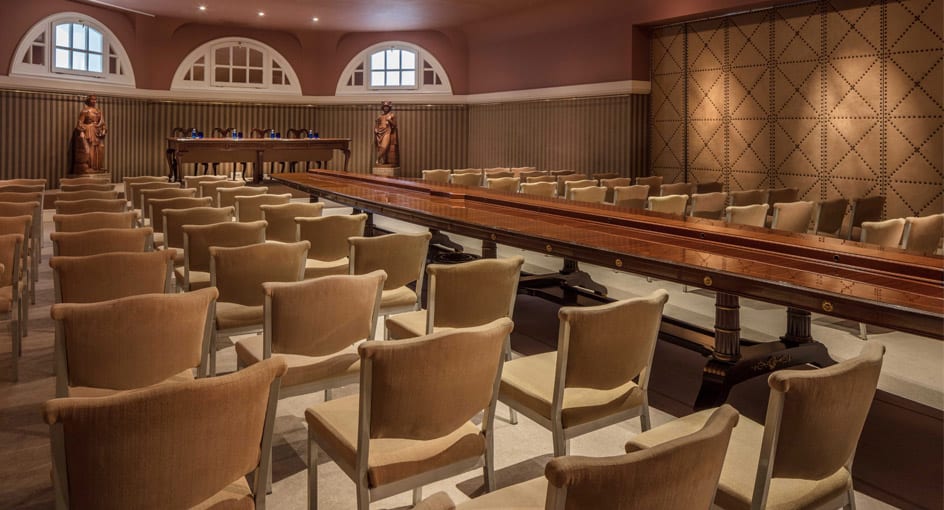 The Firenze Room is equipped with the latest in multimedia, the ideal set-up for corporate conferences and workshops for up to 100.
SEATING PLANS
THEATRE

44

CLASSROOM

28

U-SHAPE

20

BOARDROOM

16

BANQUET

40

COCKTAIL

60

H-SQUARE

-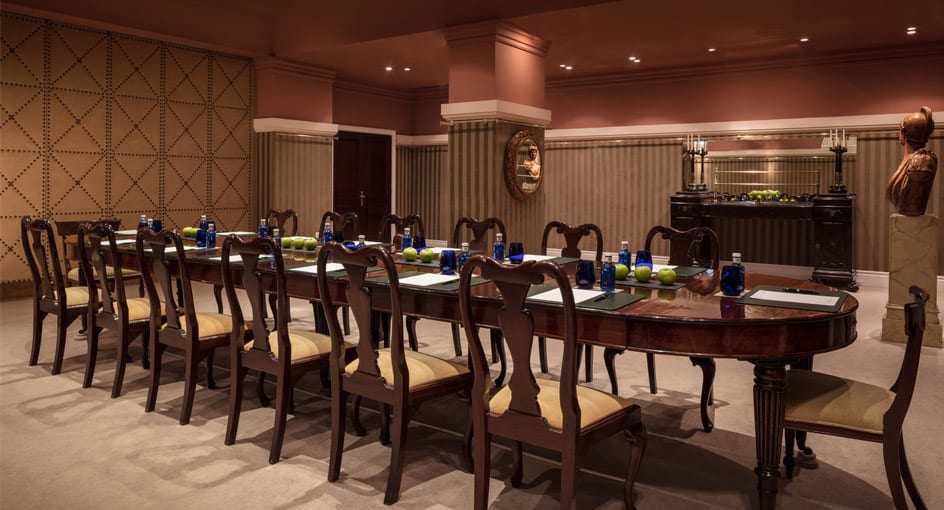 Our more intimate boardrooms are elegantly understated, with antique meeting tables and chairs. Ideal for high-powered sessions and post-meeting refreshments.
SEATING PLANS
THEATRE

294

CLASSROOM

160

U-SHAPE

44

BOARDROOM

20

BANQUET

300

COCKTAIL

160

H-SQUARE

48
Adaptable to any event, these function rooms with natural light offer up to 1,490 sqm of elegant space, with a convenient location on the main floor of the Linares building. Choose from Linares I, Linares II, Linares Foyer (together 671 sqm), Linares Bar (109 sqm) and Linares Terrace (710 sqm), or combine them to create the perfect venue for your corporate, social or nuptial event. An outdoor terrace provides an option for al fresco dining.
SEATING PLANS
THEATRE

-

CLASSROOM

-

U-SHAPE

12

BOARDROOM

14

BANQUET

34

COCKTAIL

20

H-SQUARE

-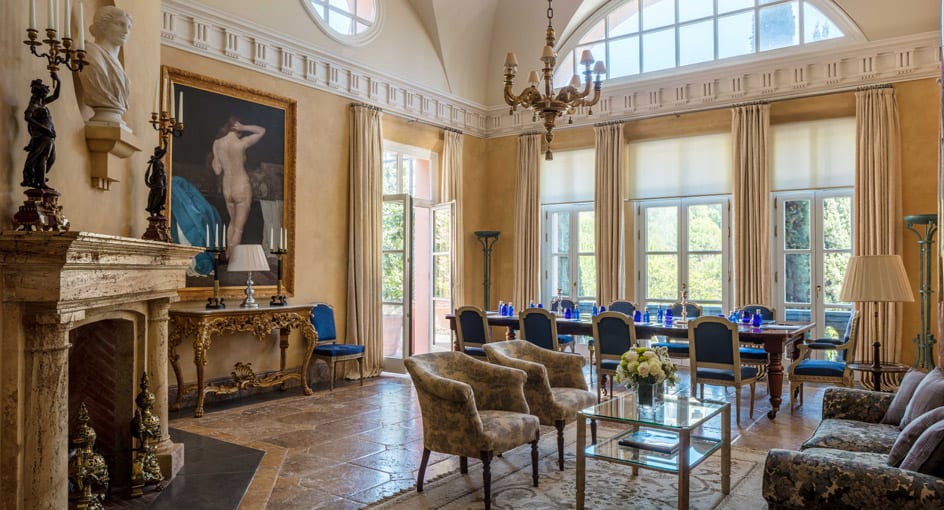 The Venus Room is simply stunning, with natural light streaming through French doors and its own collection of classic art. Impress clients with meetings of distinction followed by lunch out on the terrace.
SEATING PLANS
THEATRE

300

CLASSROOM

-

U-SHAPE

-

BOARDROOM

-

BANQUET

-

COCKTAIL

250

H-SQUARE

-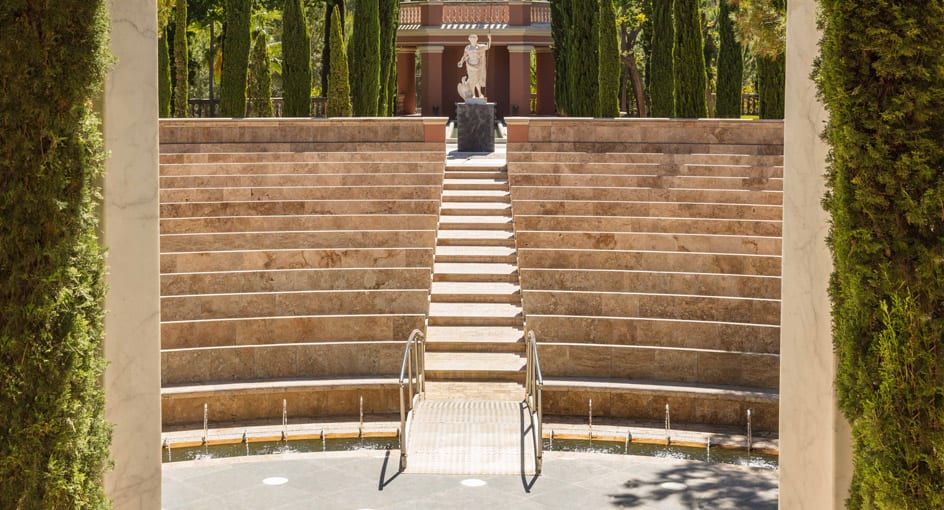 The amphitheatre is hidden away in our gardens, an exclusive stage for product launches, live performances and receptions. A one-of-a-kind setting, dramatic lighting also allows for evening galas.