Primary content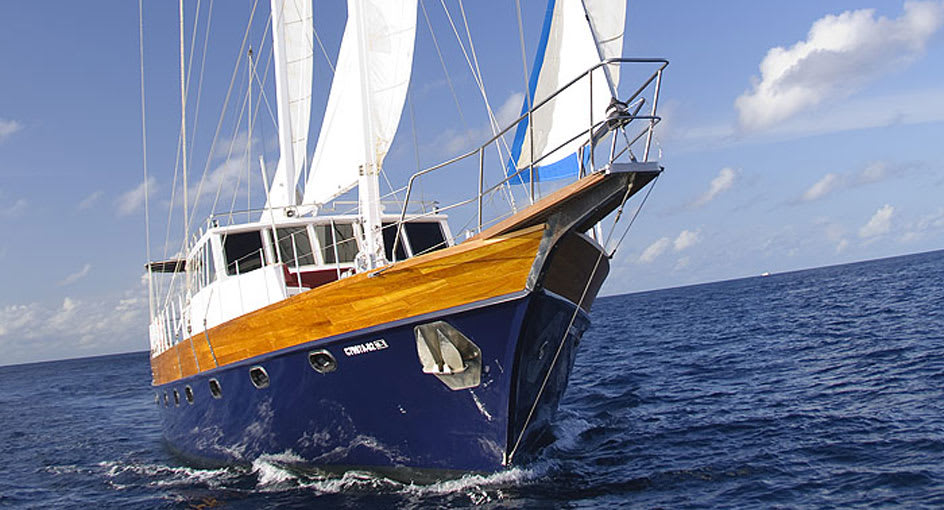 Celebrate love aboard a luxury yacht.
Sailing takes on a romantic hue with our private cruises. Board the 24-metre Ocean Whisperer for a sunset cruise or elegant celebration. Secret lagoons and deserted islands offer secluded spots for sunbathing, or you simply stretch out on the deck as you sail the atoll.
Embrace the calm of ocean life as you drift across the Indian Ocean. The luxurious yacht offers an exquisite location for celebrations. Exclusive packages are available including personalised dining and entertainment. Spend the night onboard and be rocked to sleep by the gentle lull of the waves.
ENQUIRE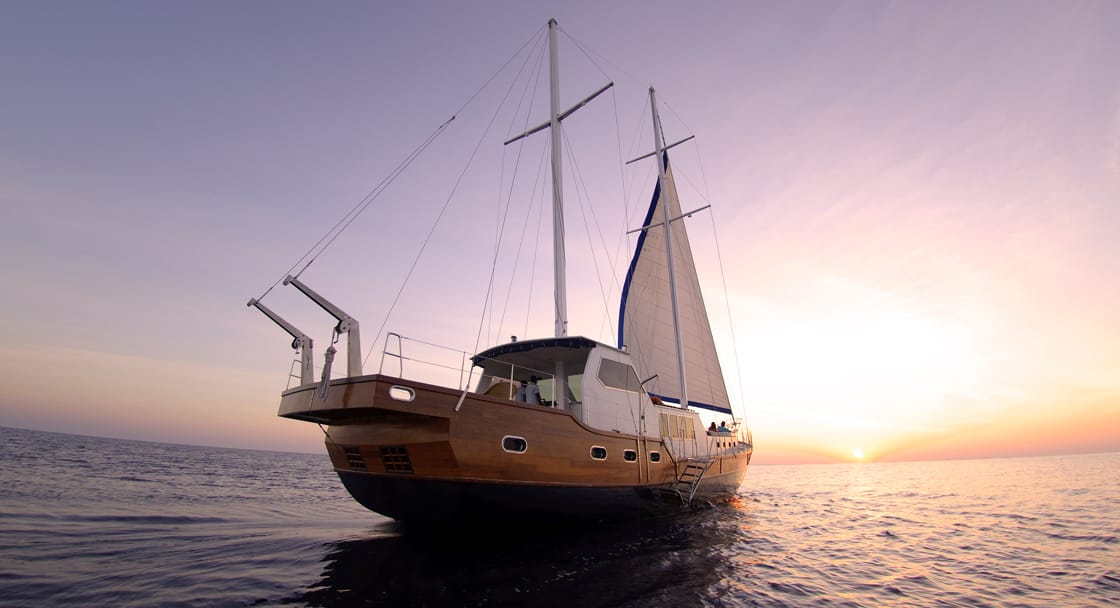 YOUR JOURNEY INTO THE HORIZON
Sunset cruise
Sail into the sunset, toasting blazing hues with a bottle of Champagne. Enjoy a selection of canapes prepared by the chef.
5.00 – 6.30 pm
Day charter
The ocean is yours to explore. Look out for dolphins, swim with turtles or visit a local island.
Full day: 9.00 am – 5.00 pm
Half day: 9.00 am – 1.00 pm or 2.00 – 6.00 pm
Overnight cruise
After a whole day of adventure, enjoy dinner under the stars prepared by your onboard personal chef. Fall asleep to the lull of the waves.
9.00 am – 9.00 am
Private afternoon dive
Explore the best dive spots around the Baa Atoll with your personal PADI instructor. Celebrate unrivalled beauty with Champagne and canapes.
2.00 – 6.30 pm
The Ocean Whisperer is also available by the hour with a minimum two-hour charter for up to eight persons.