Primary content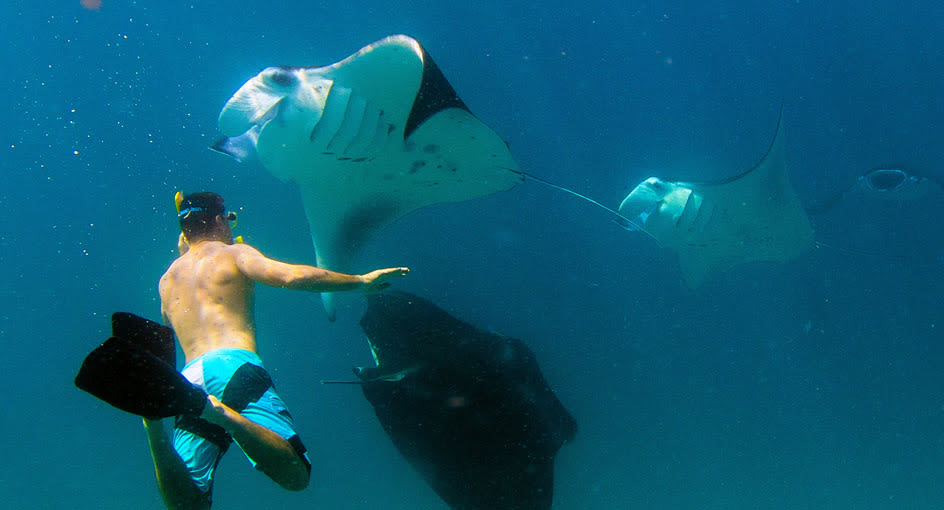 Uncover the majestic manta rays in their natural habitat.
Get up-close to stunning manta rays in the protected environment of Hanifaru Bay. With a wingspan of several metres, these fascinating creatures can number over 100 at the time of the full moon. They enter the world's largest manta feeding destination to feed on small fish, plankton and crustaceans.
Plan in advance for the optimum time to witness these magnificent creatures in all their glory. This offers a tremendous opportunity to swim alongside manta rays and imitate their graceful course through the ocean.
ENQUIRE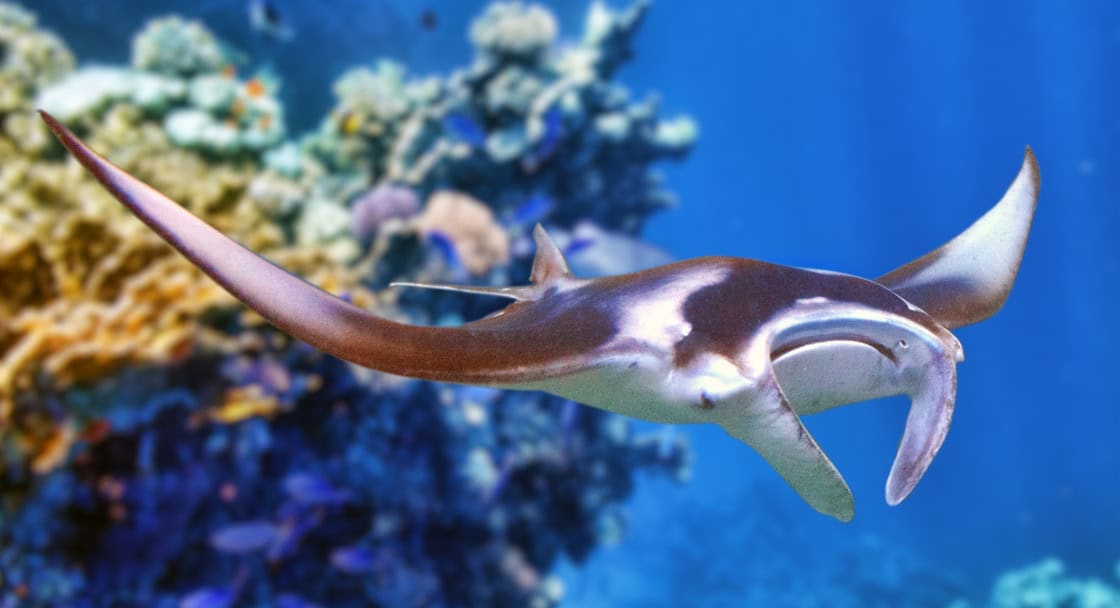 GENTLE MOVEMENTS OF THE WORLD BELOW
Manta ray snorkelling is seasonal and runs from May until November.
Guests are privy to insider information from the Anantara team who work closely with the rangers that protect Hanifaru Bay. This helps us to plan for the most favourable time to catch these glorious creatures.
Anantara Kihavah also has a resident Marine Biologist who can provide seasonal information on the manta rays. With pregnancies that last between 12 – 13 months, guests can see the mothers bloom and the rare occasion of a baby manta gliding through the water.
Manta rays are charismatic, gentle fish without a stinger. Mesmerising in their movements, they provide an underwater spectacle quite unlike anything else. A perfect adventure for families.