Primary content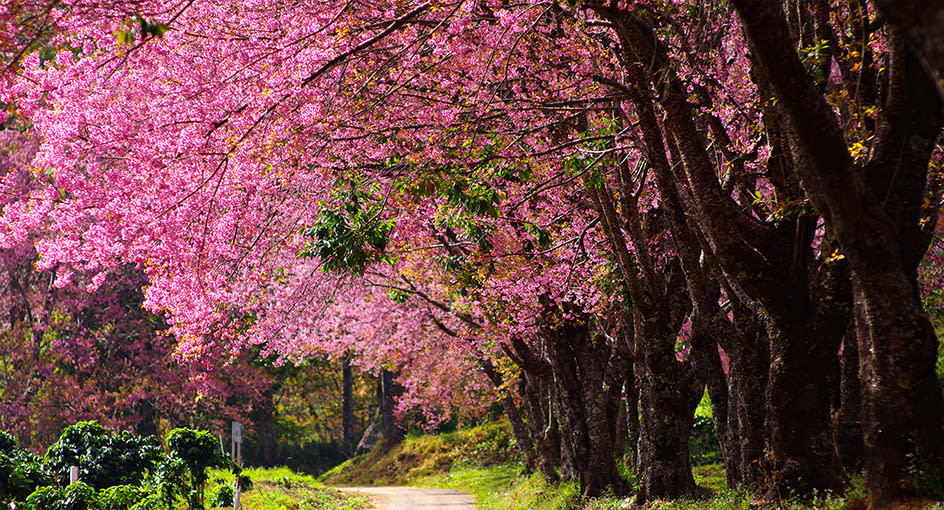 Here in Thailand, Between November and February marks our cool winter season. While that might conjure up ideas of frost-covered, hard ground and trees stripped of their leaves, for us, the cooler temperatures bring with them a season of blooming. In Thailand, winter means comparatively cooler temperatures to the rest of the year, but it's still a pleasant 25 to 29°C during the day, while the nights may fall to 15°C. These temperatures are perfect for spring flowers and some of the loveliest blooms of the north can be found right here in Chiang Mai.

In fact, Chiang Mai is known as The Rose of the North, and our pretty city is home to a beautiful flower festival, which takes place over three days in February, at the end of the cool winter season. The celebration, which has been running for 40 years, includes a parade with marching bands, dancers in traditional dress and floats covered in flowers. The focal point, though, is the show in Suan Buak Haad city park, where you can see a variety of Damask Rose that is only found in Chiang Mai.

Here at Anantara Chiang Mai, we look forward to the blooming season, when our beautiful grounds come alive. Join us here and stay in riverside luxury to experience the unique winter blooms of Thailand and reconnect with nature.
View all offer