Primary content
Therapeutic pampering with China's finest brews
China's ancient culture has an intrinsic relationship with tea. This centuries-old beverage serves as a charming reminder of the country's past, and is still woven into the very fabric of daily life. Chinese teas conjure images of days gone by, when ladies would gather at Shanghai's famous tea pavilions. The reading of tea leaves can tell a story of our past, our current state of health, and even our future. The long-known beauty and wellness properties are accompanied by modern science discoveries that certain teas are brimming with antioxidants and vital nutrients, giving rise to a repertoire of tea infused spa treatments that offer a wealth of therapeutic benefits – while you simply lay back and relax. But which brew is best for you?
Detoxifying green tea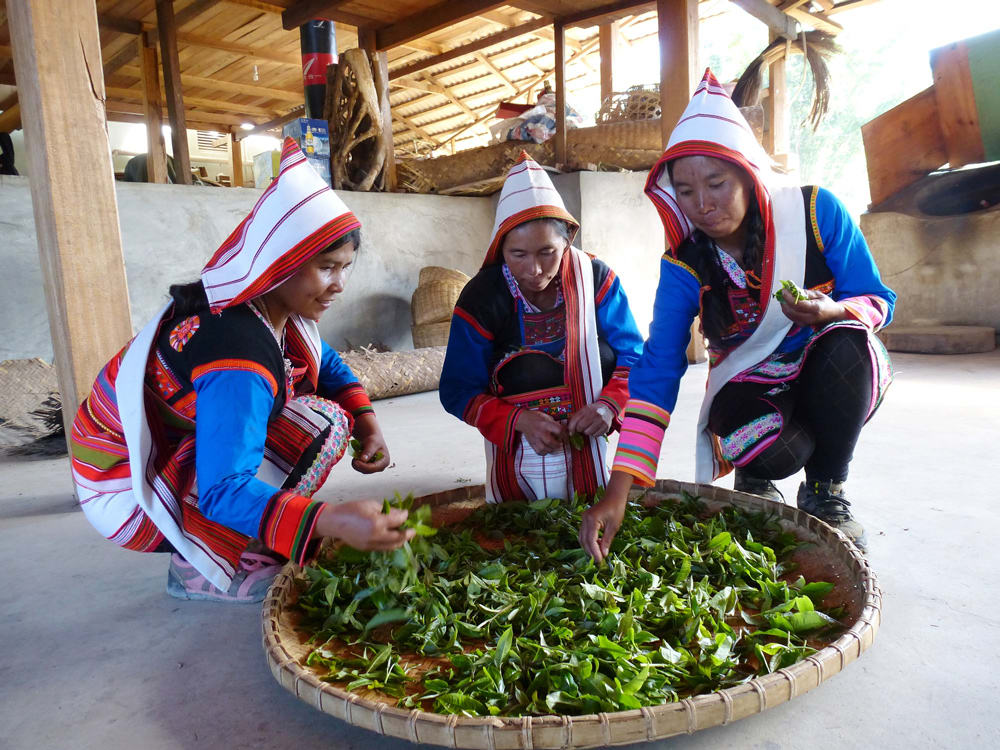 All healing teas are renowned for their strong Qi, or life force, and their natural ability to calm, stimulate and detoxify. Yet ever since it was discovered that green tea contains ten times the abundance of antioxidants found in fruits and vegetables, this nourishing variety has soared in popularity.
Balancing white tea
Similar to detoxifying green tea, clear and slightly golden white tea retains all of its antioxidant qualities since it is made from new buds and very young, gently dried leaves. Beyond this vital appeal, white tea also contains even more antiviral and antibacterial actives and is believed to help slow the ageing process, as well as balance the Qi, or life force.
Beautifying rose tea
Roses express love, soothe the heart and make us feel beautiful. So too does rose tea. It also balances our mind and hormones, helps to reduce wrinkle formation, boosts immunity, uplifts the nervous system and relieves insomnia, depression and fatigue.
Clarifying chrysanthemum tea
Traditional Chinese medicine uses chrysanthemum tea to relieve eye pain, tension and blurred vision, as well as anger and stress associated with the liver. The immune system is boosted, skin conditions are effectively treated, and anti-ageing qualities promote youthful vitality.
Boosting oolong tea
The name "oolong" comes from the Chinese for "black dragon" and this tea is revered for its powerful qualities, which include antibacterial and antiviral benefits, boosting the metabolism and immune system, reducing cholesterol, relieving allergies, diabetes, eczema and obesity, and even helping to prevent cancer.
All Anantara Spas in China offer an extensive selection of tea treatments. All you need to decide is which unique destination to enjoy them.