Primary content
The Happiest of Hours with Anantara
Bars are to travellers what stopover sites are to migratory birds – a chance to rest and refuel before moving forward. From dingy watering holes in secondary airports to glitzy sky bars in Asian megacities, they serve the same purpose – offer a comforting taste of the familiar in often disorientingly alien surroundings. The strangeness of it all fades into the background when you are nursing a glass of chilled rose or peer at a sunset through the orange haze of Aperol Spritz.
Increasingly, bars are stealing the spotlight from the restaurants. No longer a mere warm-up act, travel itineraries are centred around them and visits are carefully timed not to miss the happy hour and the sundowners.
From decades-old institutions to the new kids on the block, we've been working our way through Anantara top beverage spots around the world so that you can follow in our footsteps.
Bangkok Confidential

A Bangkok institution, Asia Aqua Bar at Anantara Siam has been the place to see and be seen in Thai capital for decades, drawing in a steady stream of high society patrons, power-brokers and the international jet-set crowd. Tucked away in a shaded courtyard just off the lobby, it's all gurgling water, curious koi fish and tangled tropical foliage. Join the city's movers and shakers over tipples, premium cigars and hushed conversations.
Mojito O'clock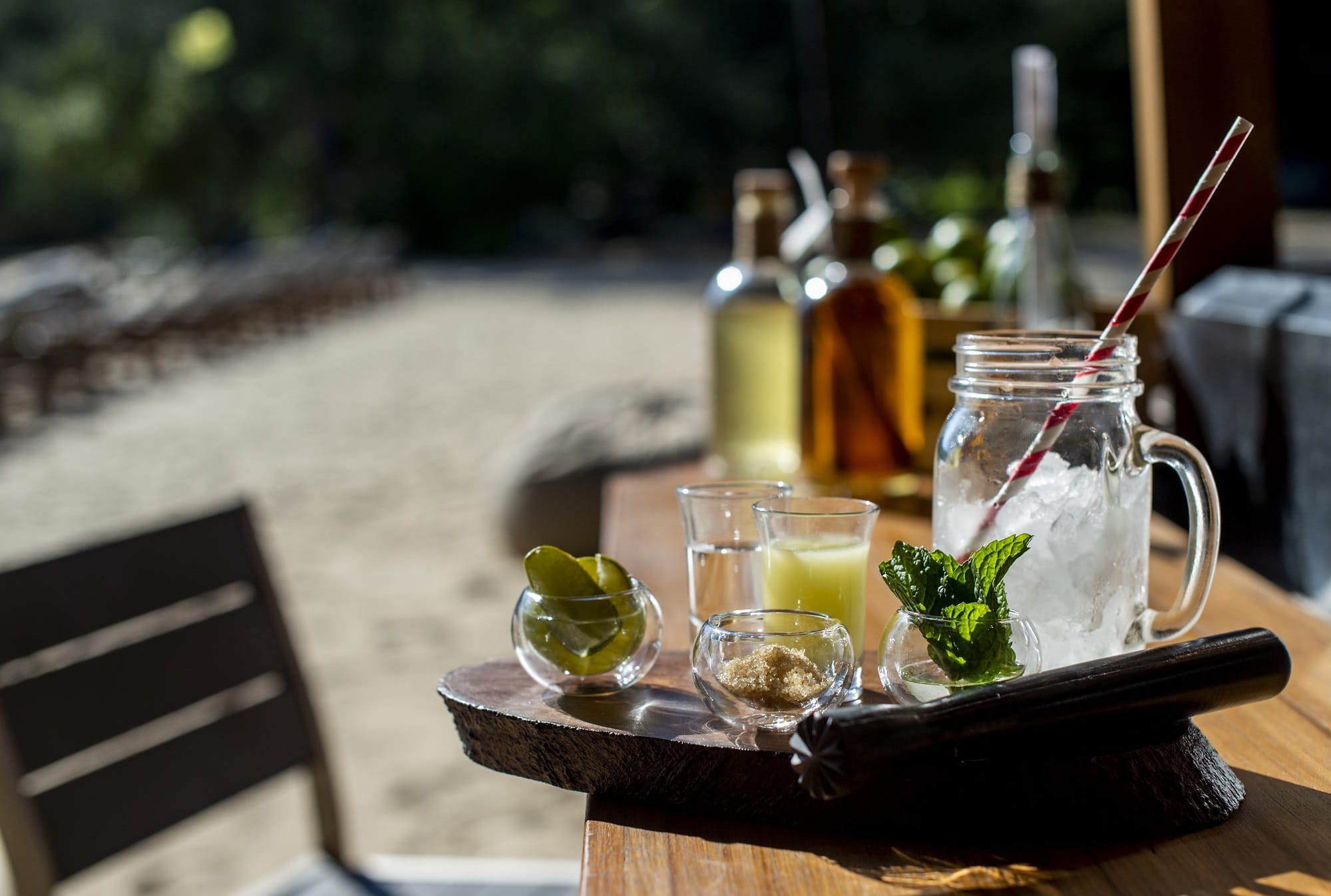 The Mojito Factory – a beachfront pop-up bar at
Anantara Layan Phuket Resort
reinvents the classic Mojito (rum, lime, mint and sugar cane) by crafting over 25 versions of the beverage beloved by everyone from the pirates of the Caribbean to Ernest Hemingway. In addition to the usual suspects like mango and pineapple, the menu features premium house blends and infusions for rum connoisseurs, a champagne-laced version for the so-inclined and a tom yum-flavoured one for the adventurous.
Secret Society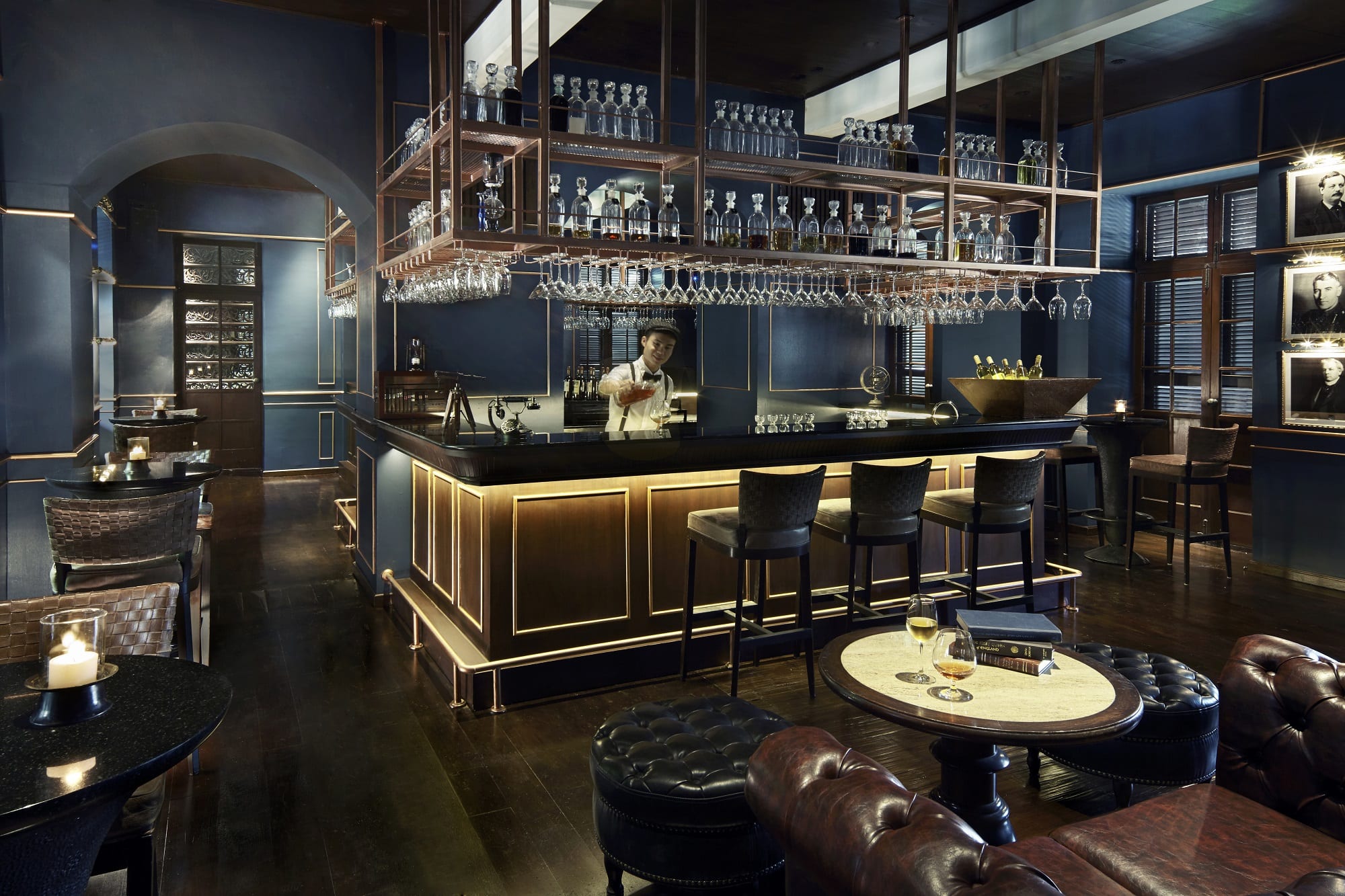 With a palpable dose of British eccentricity, The Service 1921 Restaurant & Bar at Anantara Chiang Mai Resort features such delights as a secrete dining parlour entrance masquerading as bookshelf and a proudly old-fashioned private whiskey room. A former British Consulate, the storied establishment pays homage to its high-rolling past with a playful nod to the Secret Intelligence Service while keeping the menu influences strictly regional - think contemporary Thai, Sichuanese and Vietnamese cuisine.
Now You See Me, Now You Don't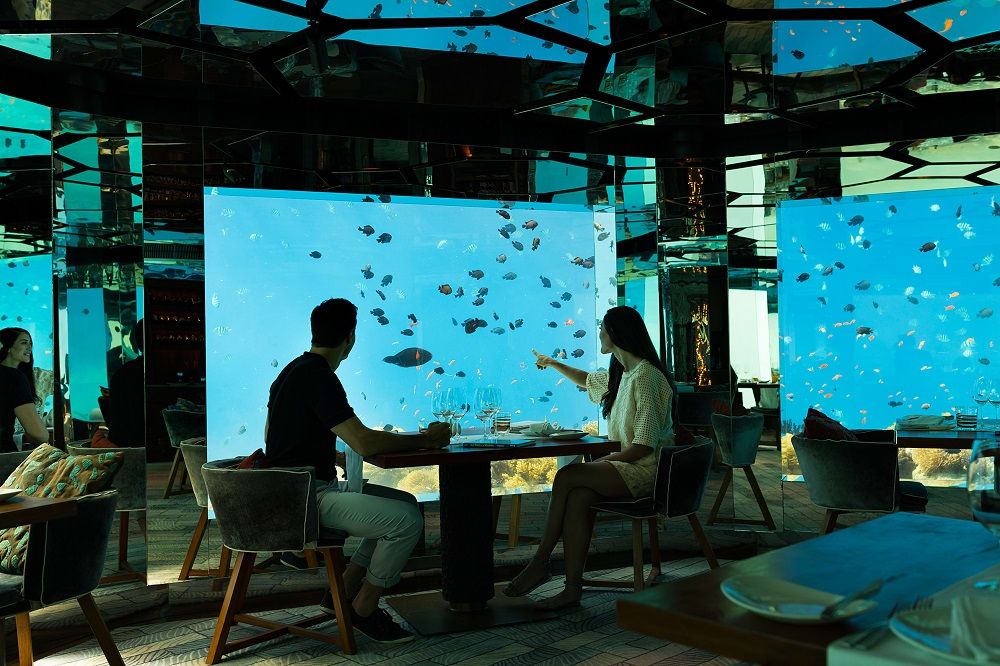 If a day spent snorkeling the home reef chasing turtles and looking for Nemo hasn't satiated your appetite for marine life exploration, Anantara Kihavah Maldives will keep you under the sea for a bit longer with its immersive bar and restaurant concept. Called "Sea", it features the world's first underwater wine cellar and a dining room totally surrounded by the sea
Bali's Happiest Hour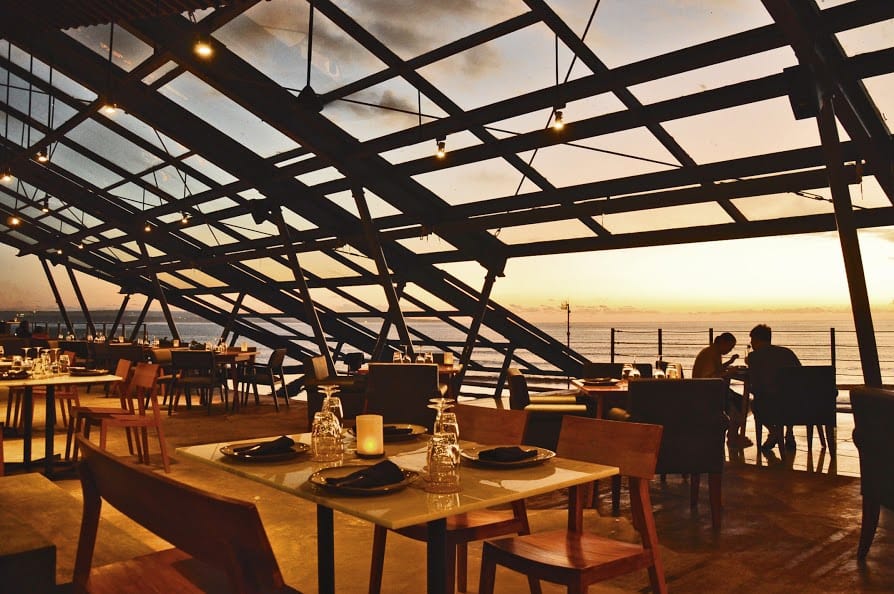 Bali's sunsets are legendary and
Anantara Seminyak Bali Resort
makes the most of its beachfront location serving up creative concoctions and latest beats at its MoonLite Kitchen and Bar. Its open-plan rooftop setting guarantees panoramic views of the Indian ocean, picture-perfect Bali sunsets and a cooling breeze. You know where to find us. Watch the reef inhabitants go about their day in what has to be the greatest show on earth.
Setting a High Bar
Anantara Al Jabal Al Akhdar's Diana's Point holds the proud title of being Oman's highest bar. Perched at canyon's edge in Nizwa, the magical spot offers the stunning backdrop to romance as part of Anantara's signature Dining by Design experience. Propose with Champagne where Princess Diana once stood, as the sun sets over the valley, or gather with friends to drink in Oman's spellbinding panorama.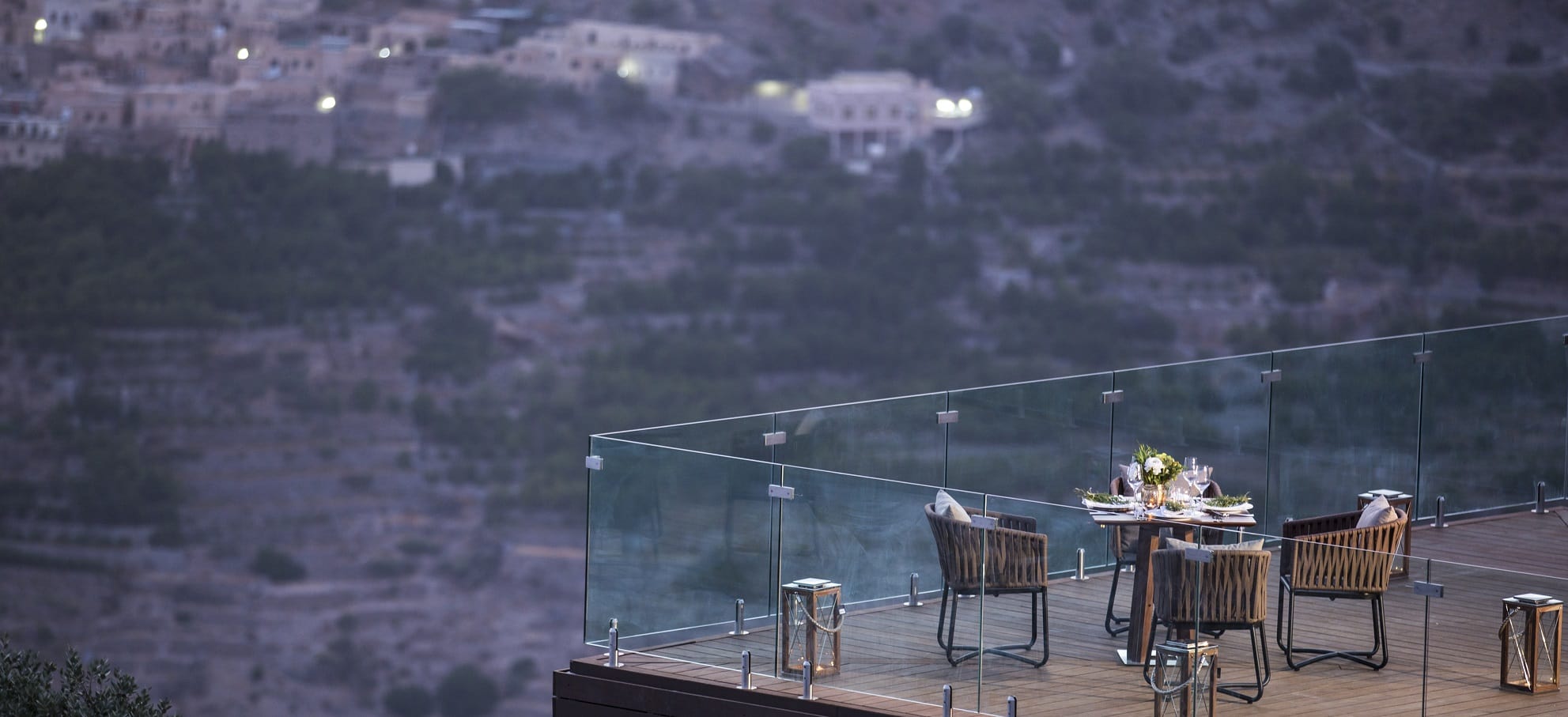 Curated For You
You Might Also Like