Primary content
New Year Wellness at Kihavah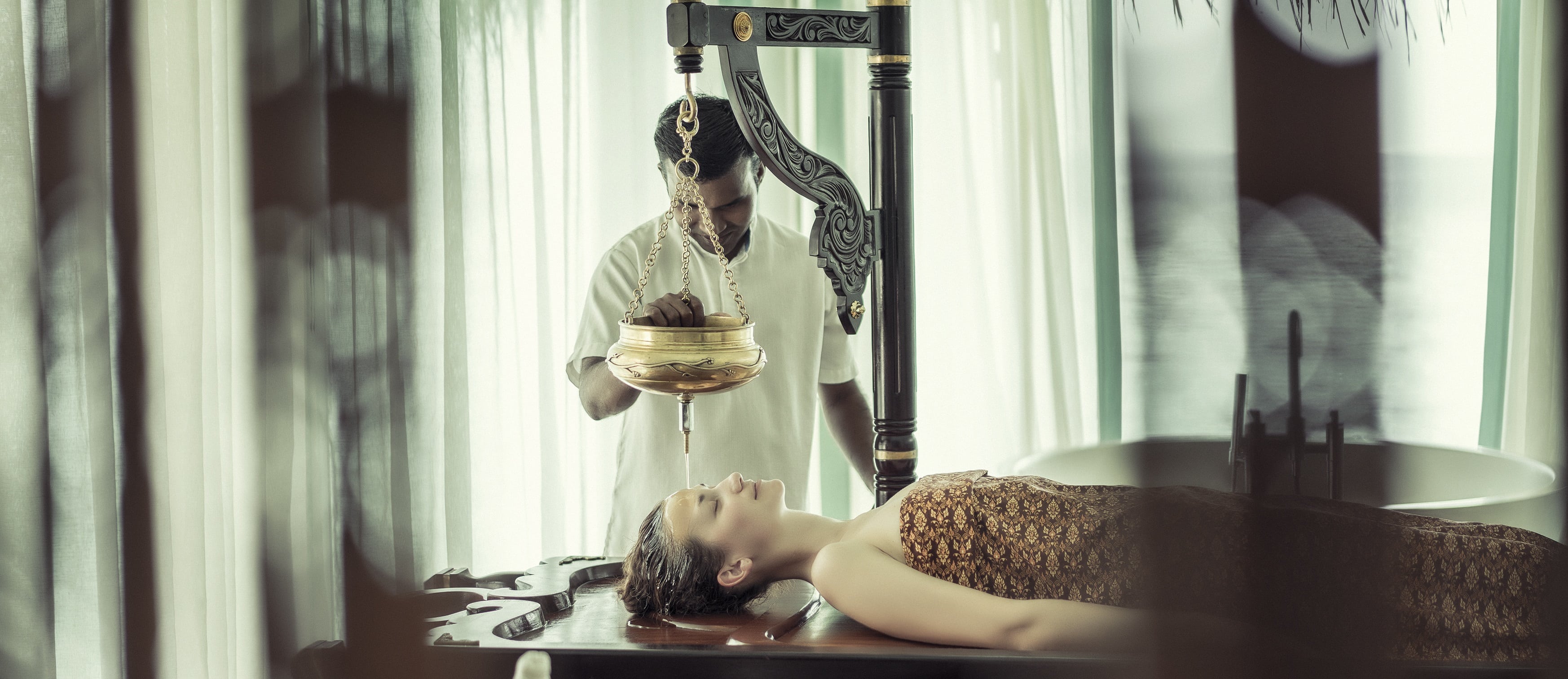 "You are a deep thinker," deadpans Nur Laili, senior aesthetic and wellness nurse at Anantara Spa at Kihavah, while scrutinising a Mariana Trench-like furrow between our knotted eyebrows drawn together in a perpetual frown. An incurable worrier is more like it, we think, grinning despite ourselves.
Anantara Kihavah where one's capacity for worry diminishes with every dip in the turquoise lagoon and with every anticipated wish, has recently upped its wellness game with an addition of a state-of-the art Cocoon Medical Spa.
The first upscale medical spa in the Maldives, it focuses on detoxifying, cleansing and anti-ageing therapies and treatments performed in a refined over water setting. If this place can't shave a few years off our biological age, nothing can, we decide.
Nurse Nur has been providing hands-on artistry and expertise in the areas of beauty, wellness and anti-aging for over a decade and, with a host of luxury spa facilities at her disposal, is better placed than most to make good on the eternal youth promise. And this is how we find ourselves in her gentle care.
Nur takes one look at our sallow complexions during a private consultation and prescribes a Vitamin IV Infusion for an energy boost (a lifesaver after a long flight) followed by Dermapen Needling - heeding our urgent request to erase scars and fine lines (and to fill in that trench while we are at it).
We also enrol in the newly devised Ayurveda retreat programme offering therapeutic treatments with restorative yoga, breathing, meditation and herbal steams. The two specialist programmes, Longevity and Detoxifying, are curated by Anantara's own Sharath Ram - an all-round practitioner with over a decade's experience across South Asia and the Middle East.
The Longevity programme targets the everyday toxins, whereas the Detoxifying package is designed to rejuvenate the body, strengthen the immune system and restore a naturally vibrant glow. Proud overachievers, we try to enrol in both before reluctantly agreeing to embrace a more realistic approach and go for just one (the latter).
We are then deemed ready to be introduced to our dedicated spa therapist devoted solely to our relaxation and rejuvenation needs. As soon as we surrender our weary bodies to the said therapist's care, by some imperceptible magic our expansive Spa Pool Villa is converted into a full-service spa. Our senses are primed to respond to the carefully constructed ambience where healing and relaxation happen, seemingly, just by the virtue of us greedily inhaling the air infused with essential oils and ocean spray, our tired eyes drinking in the sapphire-blue of the lagoon.
As day after relaxing day goes by, we feel less and less inclined to leave the privacy of our spa villa. Resident hermit crabs suddenly feel like our spirit animal. Changing from silky spa robes into actual clothes is a chore. That is until one morning, at breakfast, a newly arrived couple starts gushing about Kihavah's award-winning spa with its over water suites. The allure proves to be irresistible and we spend the rest of the day watching marine life through the opening in the spa floor, as our therapist is massaging a stubborn knot out of our shoulder. It will be another day before the knot goes the way of stress and fatigue and before nurse Nur declares that we look less wise but positively younger. We concur.