Primary content
Discover archipelago adventures on our private World Islands beach resort in Dubai. Dive into fun in our balmy waters or stay on the sand for family fun. Sail across the sea with the Dubai skyline as your compass. Let sunny days pass in a haze of friendly competition. Enjoy escapades for young and old just offshore.
Resort Activities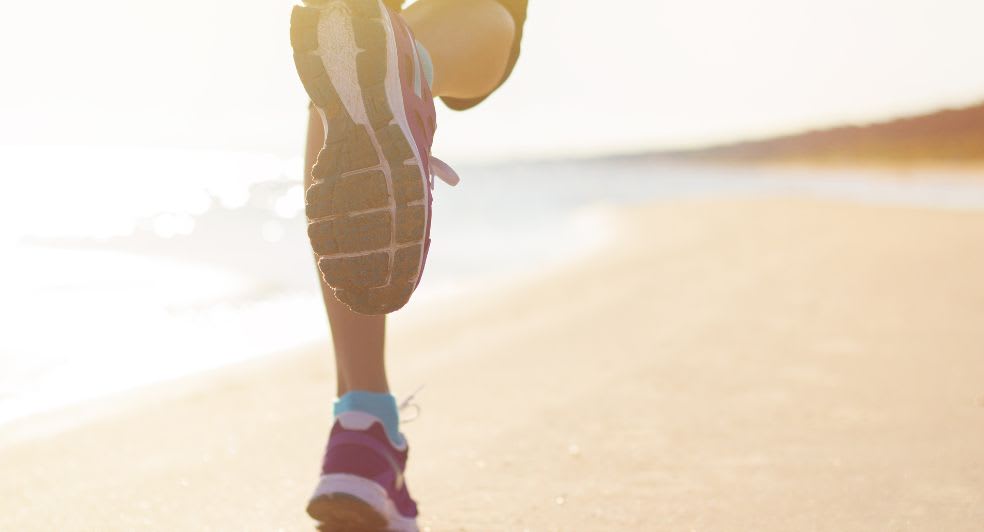 Running Track
Maintain your fitness routine and immerse yourself in an exhilarating jog around your new island home. We've created a designated track for you to burn calories while simultaneously taking in the tropical sights.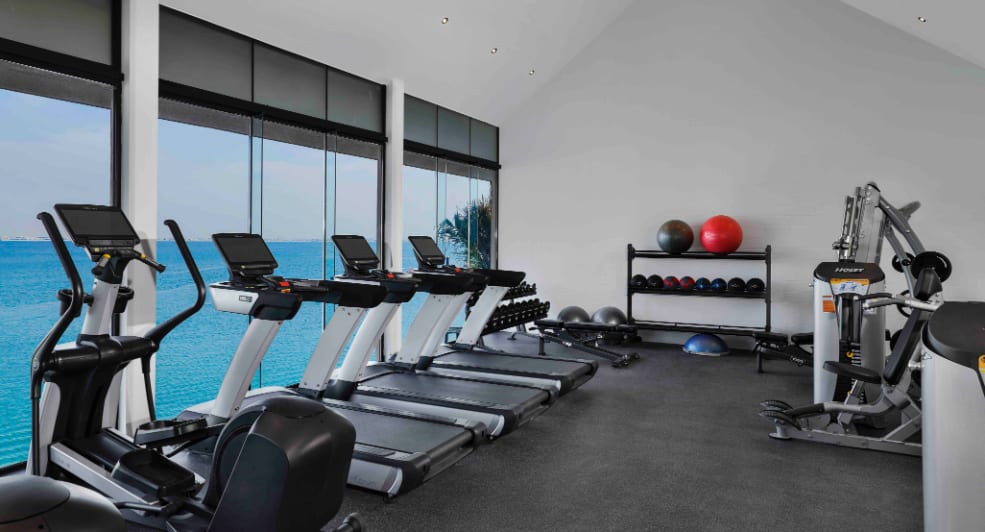 Fitness Centre
Feel like working those muscles? Come by our well-equipped fitness centre and feel the burn. Book a training session or simply use the machines to shape your own workout any time you like.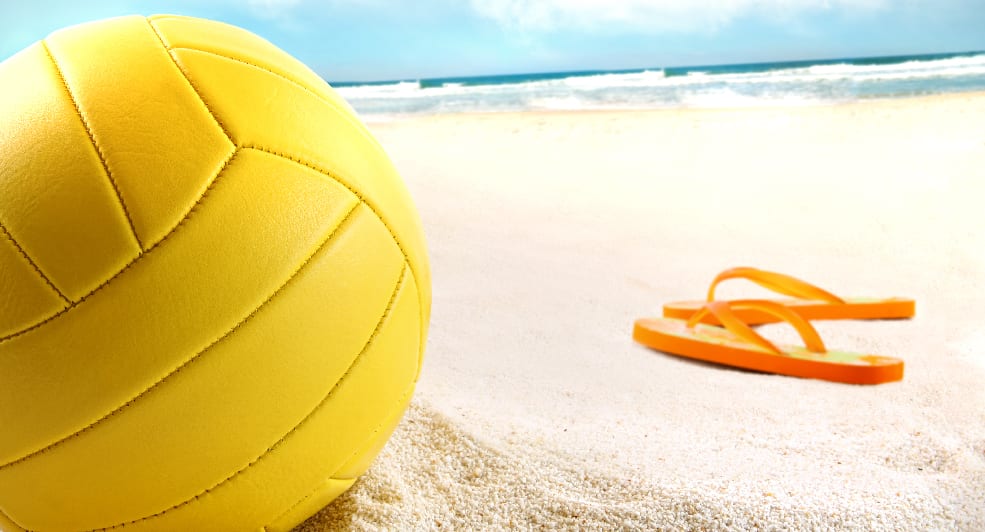 Beach Volleyball
Where better than to challenge new friends to a great game than on the sand? Invite people to join a friendly game with one of the most amazing backdrops in the Middle East.
Water Sports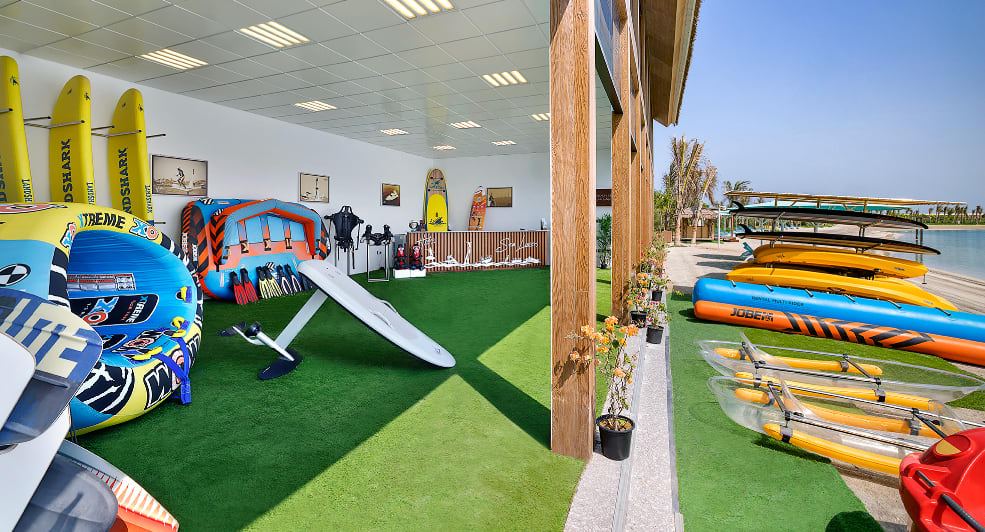 Paddle boarding
Work your core muscles in this serene water activity. Paddle along the coastline admiring the view. Choose to practice yoga on your board to enhance the difficulty or simply see if you can spot the fish swimming below.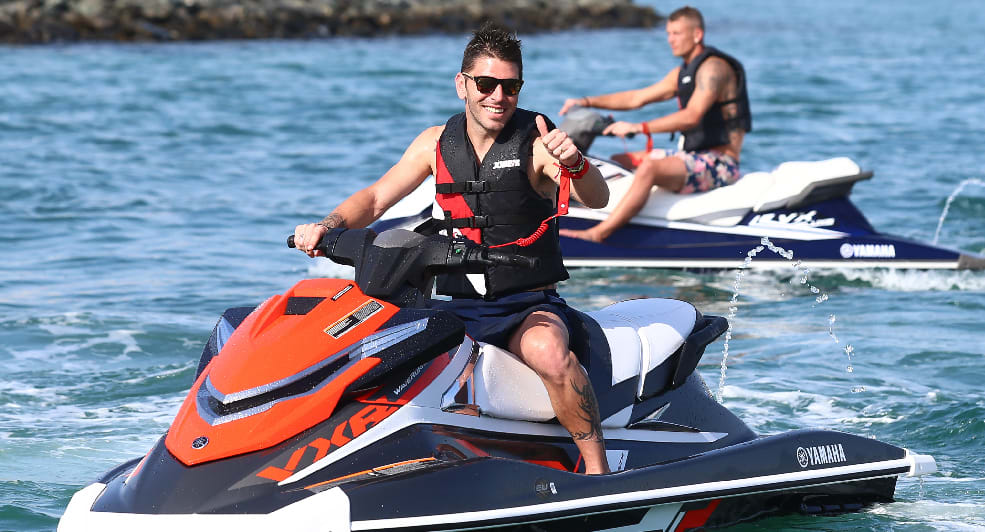 Jet Skiing
Glide along the waters that surround the World Islands for a view like no other. Zoom across the Gulf with Dubai skyline at your back. Adrenalin rushes through your veins as a boat carries you along the waves.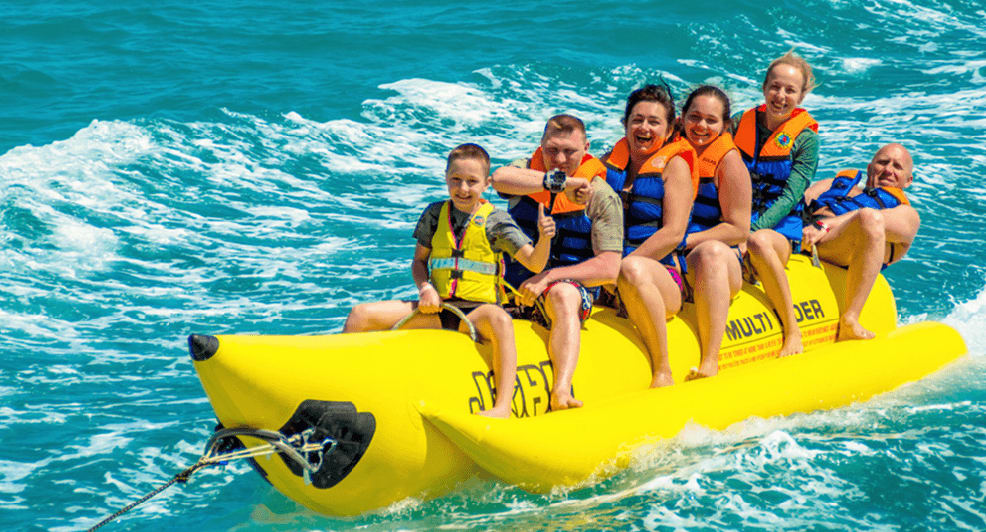 Banana Boat
Hear the peals of laughter as your family and friends cling on to this bouncy wonder. The banana boat is great fun for all ages. Wear your togs as you will get wet.
Activities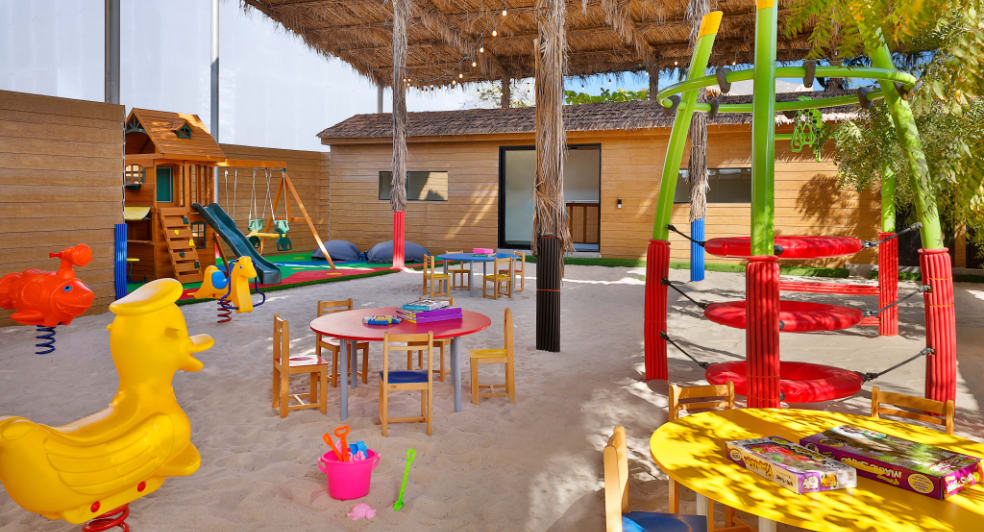 Kids Club
Cultivate your crafty side or mingle with other kids staying at the resort. A range of kid-friendly activities will be organized on a day-to-day basis to keep our younger guests entertained.