Primary content
Izakaya Japanese cuisine in Bangkok.
Relish the taste of Japan without leaving downtown Bangkok at our refined eatery. Reopening with a selection of rare dishes, sushi rolls and noodles, Shintaro tempts with an authentic menu and a wide selection of traditional beverages. Watch chefs at work at the sushi bar, a chilled concoction in hand, or lounge on tatami mats
ORDER ONLINE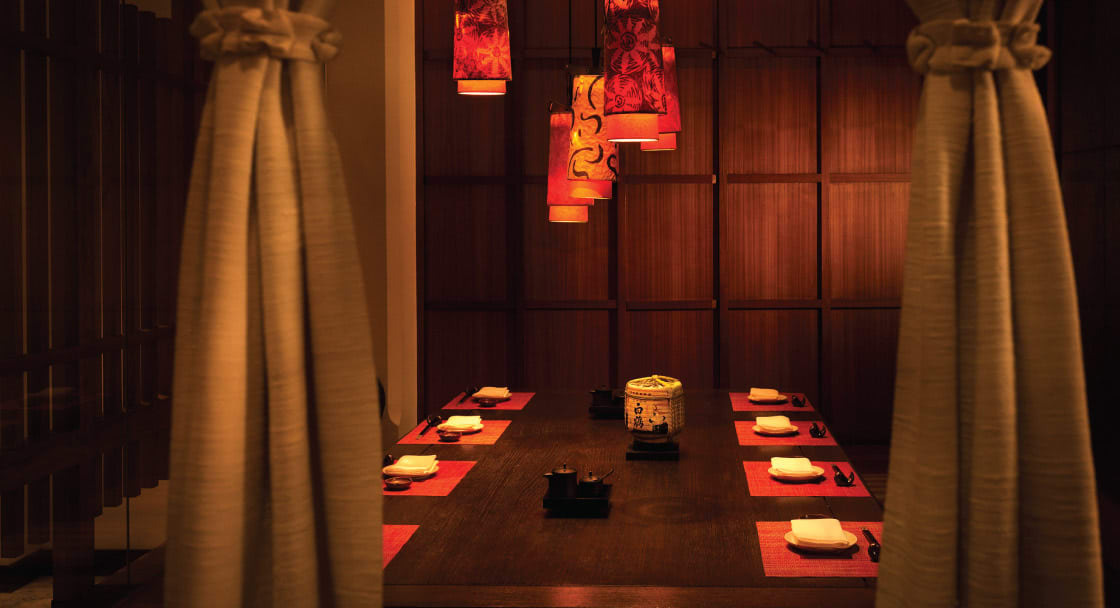 DETAILS
Menu
Food & Beverage Menus
Opening Hours
Daily
Lunch: 12:00 pm - 2:30 pm | Dinner: 6:00 pm - 10:30 pm
Delivery & Takeaway: 12:30 pm - 10:00 pm
CONTACT INFO
RESERVE NOW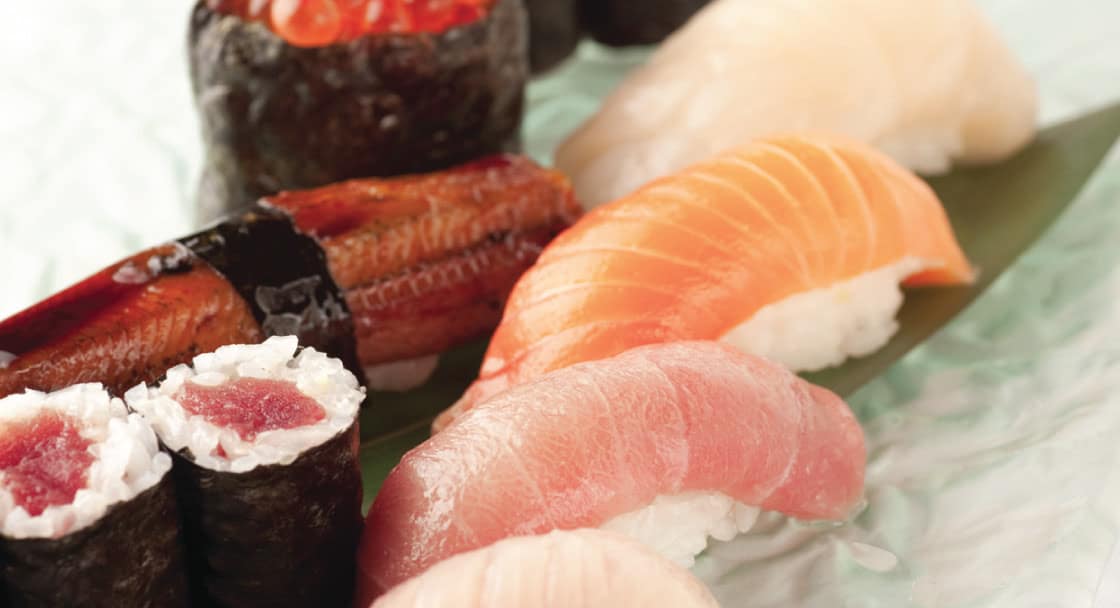 ;
MENU HIGHLIGHTS
RED DRAGON ROLLS
Spicy tuna, shrimp, eel, avocado, tempura drop and crispy shallots.
UMINOSACHI SALAD
Seafood, seaweed, vegetables with Shintaro soy dressing.
GINDARA KARAMIYAKI
Pan-fried Atlantic black codfish served with spicy cream sauce.