Primary content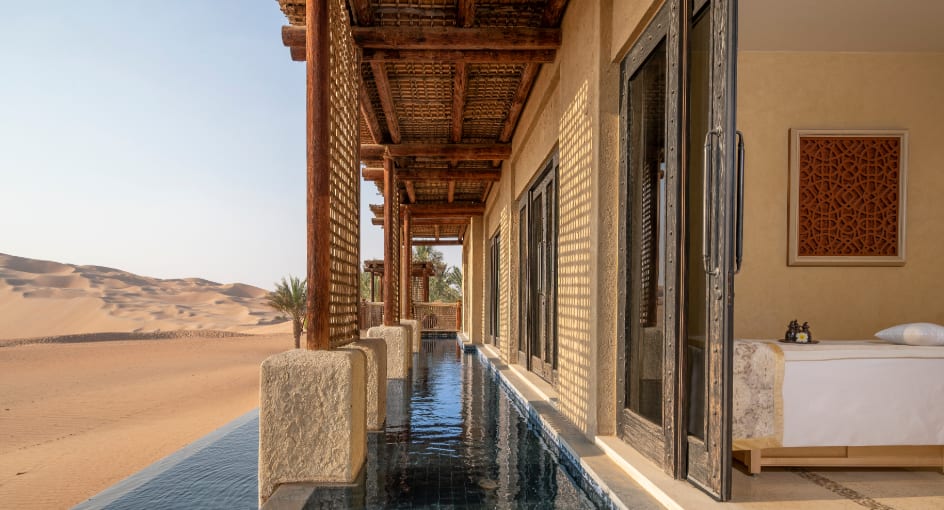 Abu Dhabi's most intimate sanctum awaits.
With only one treatment suite, this could be the most exclusive spa experience of your life, set against a backdrop of unending desert tranquillity.
Indulge in aroma massages side by side, relaxing afterwards in lush lawn seclusion at our luxury spa in Abu Dhabi.
SERVICE UPDATE

The well-being and health of our guests and team members is our top priority. With the recent directives from the local authorities the valet services and select activities will not be available until further notice.
CONTACT US
SPA FACILITIES
Luxury treatment suite for individuals or couples
Private relaxation terrace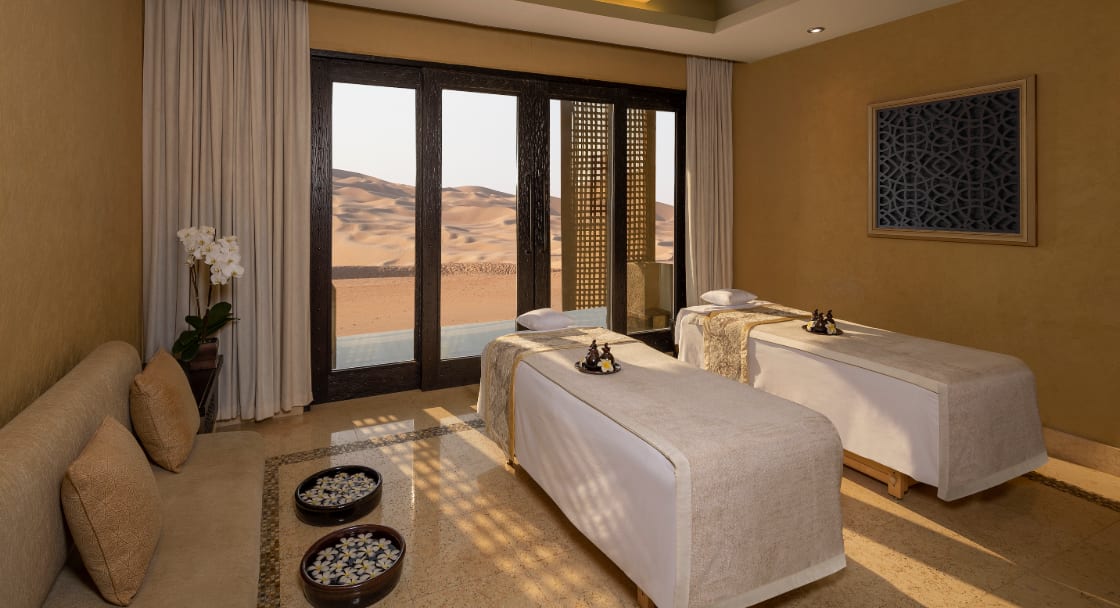 SIGNATURE SPA TREATMENTS
ANANTARA SIGNATURE MASSAGE (90 MINUTES)
The ultimate massage combines Eastern and Western techniques with our world-class expertise and intuitive touch. Purpose-designed movements and a signature oil blend stimulate the circulation, deeply relax muscles, and clear energy blockages to promote overall wellbeing.


DESERT FUSION MASSAGE (90 MINUTES)
Muscle tension surrenders as hot stones and a heated sand poultice are rolled and pressed over the body using sweet almond oil. Specialist massage techniques lift away stress and fatigue. Release muscle tension with heated minerals that offer powerful detoxifying benefits.