Primary content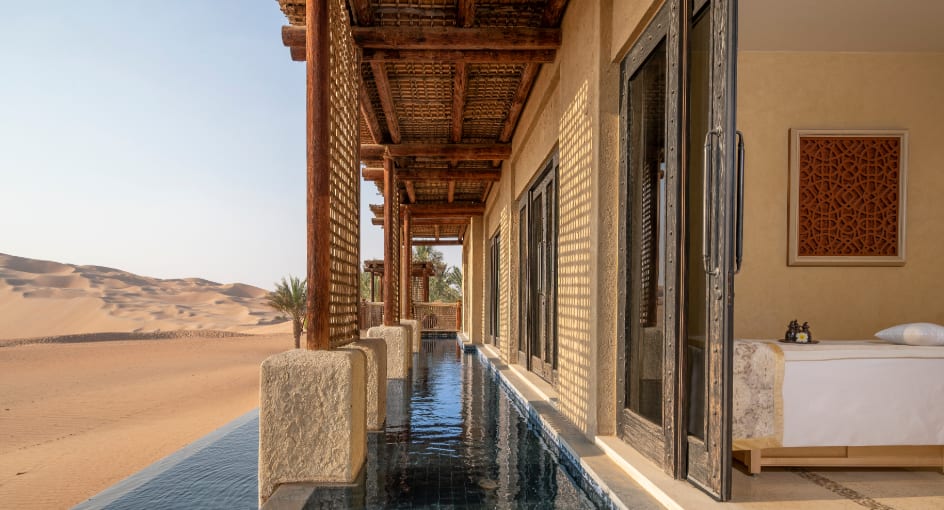 Abu Dhabi's most intimate sanctum awaits.
Indulge in the essence of Anantara Spa as you are gently whisked away on a journey of lasting impressions, combining Middle Eastern remedies and Thai expertise to pamper your mind, body and spirit.
Embrace the gifts of the desert with rose, rhassoul and argan oil body treatments. Indulge in an authentic Moroccan hammam journey. Revive the spirit at our dedicated meditation and wellness centre led by international yogis.
CONTACT US
SPA FACILITIES
Luxury treatment suite for individuals or couples
Private relaxation terrace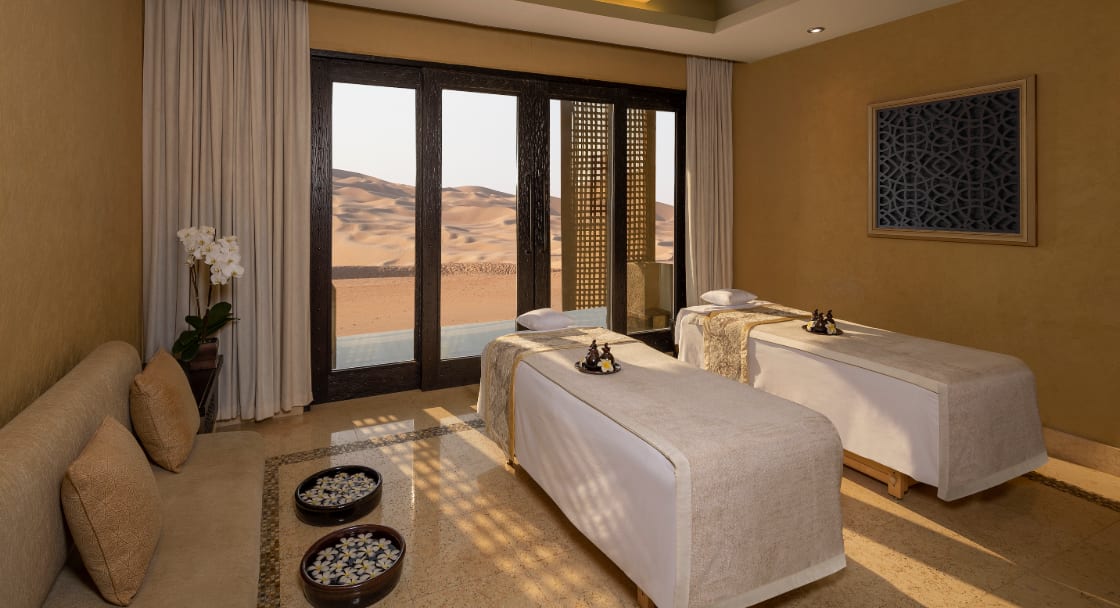 SIGNATURE SPA TREATMENTS
ANANTARA SIGNATURE MASSAGE (90 MINUTES)
The ultimate massage combines Eastern and Western techniques with our world-class expertise and intuitive touch. Purpose-designed movements and a signature oil blend stimulate the circulation, deeply relax muscles, and clear energy blockages to promote overall wellbeing.


DESERT FUSION MASSAGE (90 MINUTES)
Muscle tension surrenders as hot stones and a heated sand poultice are rolled and pressed over the body using sweet almond oil. Specialist massage techniques lift away stress and fatigue. Release muscle tension with heated minerals that offer powerful detoxifying benefits.