Primary content
Eco-tourism luxe.
At Anantara Peace Haven Tangalle Resort, we are blessed to call one of the most beautiful parts of Sri Lanka home. We have partnered with our neighbours and local government to preserve the natural ecosystem, and keep the area in pristine condition both for our guests and for future generations.
Nature Conservation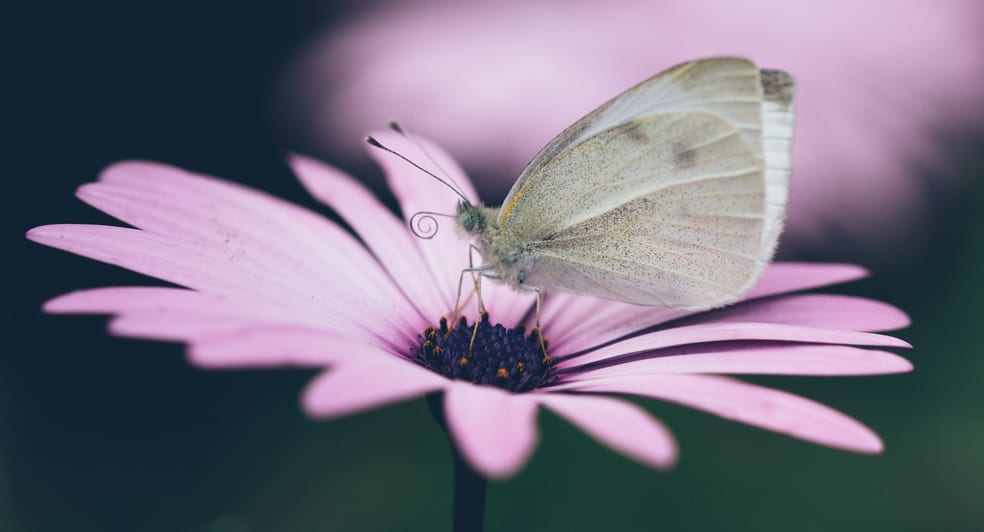 Butterflies
With the frequent destruction of their habitats, we may be the last generation to enjoy the beauty of butterflies. At present, our guests may immerse themselves in nature in our butterfly gardens, home to 45 different species as confirmed by IUCN surveying.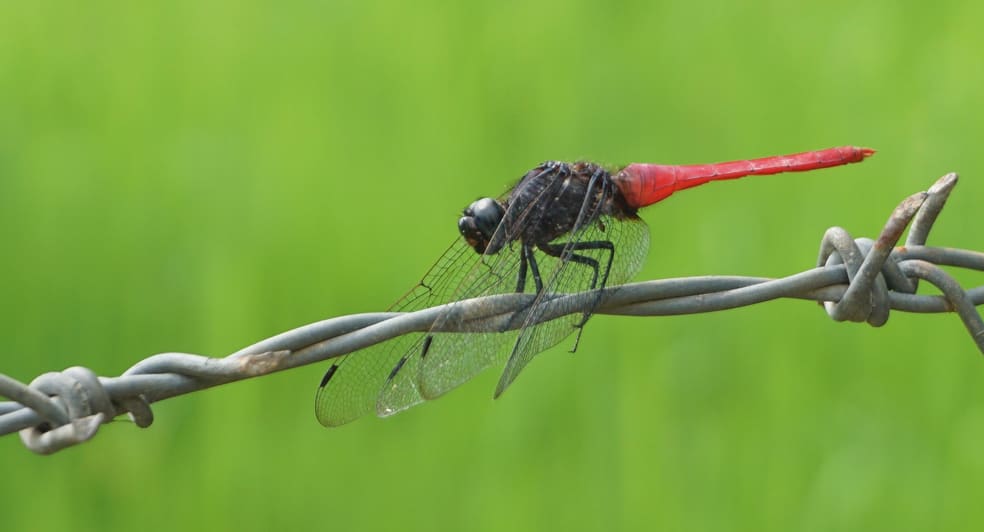 Dragonflies
The delicate nature of the dragonfly makes it a reliable indicator of overall ecosystem health. We are the first resort in Sri Lanka to develop a dragonfly breeding station, and our tranquil fields are currently home to 22 different species.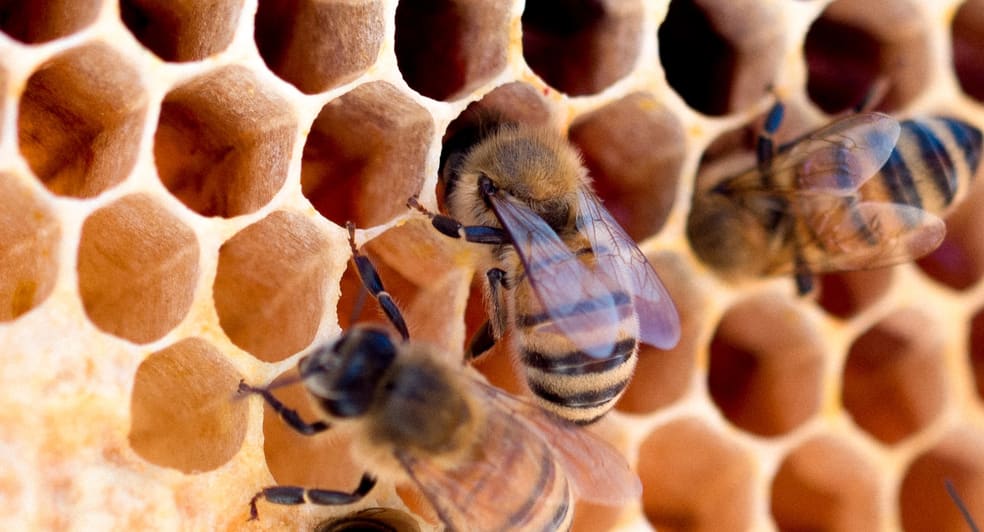 Bees
Bumblebees are busy workers, ensuring the pollination required to feed the world. We have hives at the resort of vulnerable species that maintain the ecological balance of the area.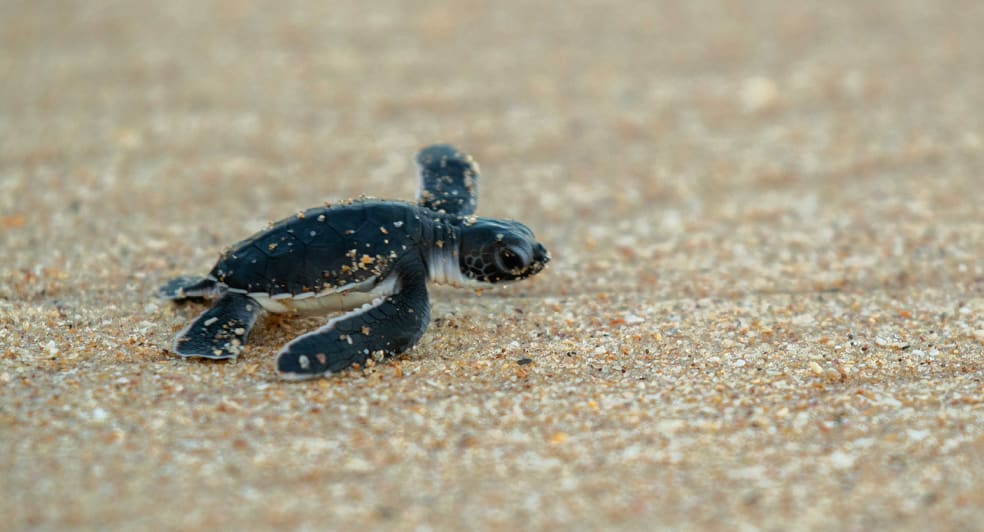 Turtles
We are involved in many initiatives to conserve sea turtles. We helped set up the Rekawa Turtle Sanctuary in partnership with Sri Lanka's Department of Wildlife Conservation. We monitor local populations along the coastline on behalf of IUCN. And we also protect baby hatchlings as part of our Dollars for Deeds programme.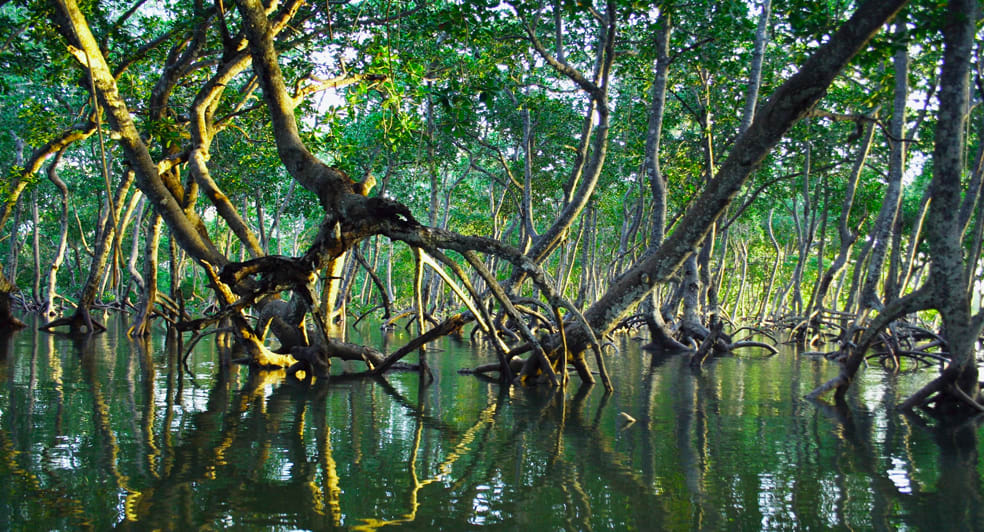 Mangroves
Mangroves play a vital role in protecting from coastal erosion, acting as a shelter for juvenile marine life, and sequestering carbon. To date, we have restored more than 50% of our surrounding mangroves with native vegetation.
Resource Conservation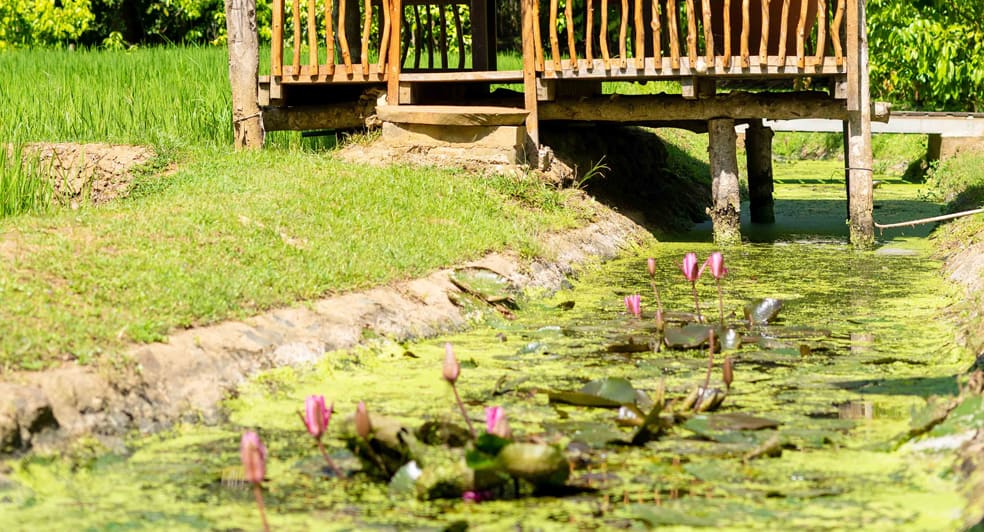 Water
Our water conservation efforts are multifaceted. We collect rainwater and process it into potable water at our onsite bottling plant. Grey water is similarly treated and reused to water the gardens. And we limit the chemicals released into the water supply through eco-friendly detergents and sunscreen which we provide guests.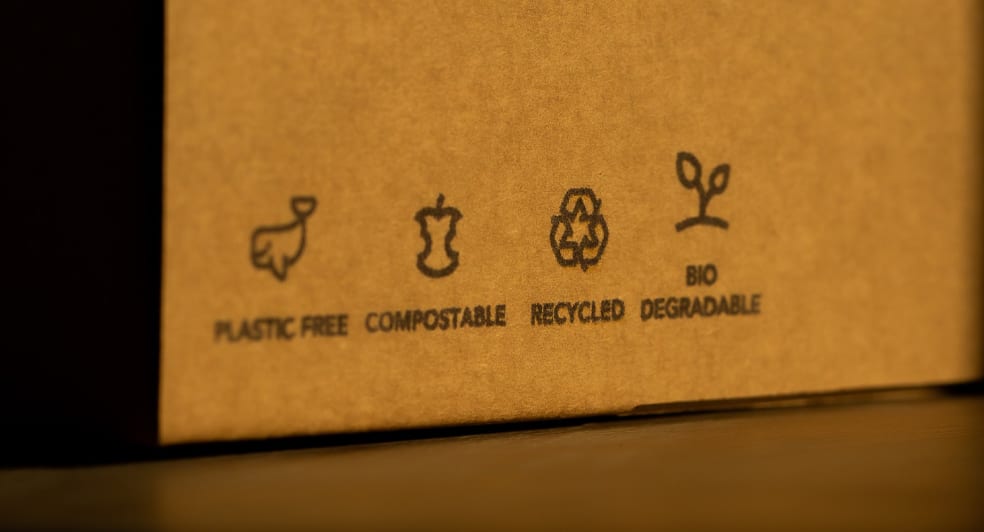 Plastics
We are proud to announce that we have eliminated all single-use plastics at our resort following the ethos of refuse, reduce, reuse and recycle.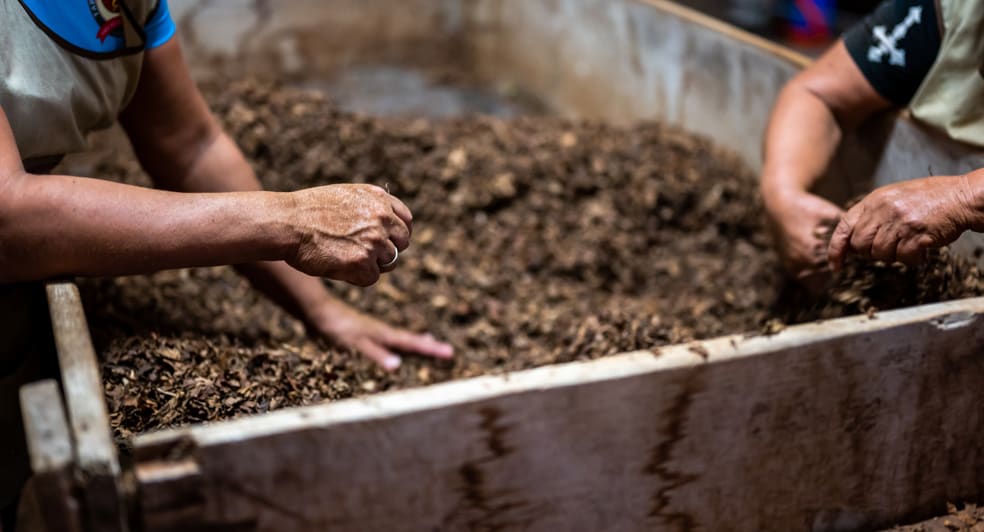 Waste
We have a sewage treatment plant on site. Solid waste is sorted, with reusable goods sent to a third party, and organic waste either used as animal feed or sent to a local operator to be composted, then spread across our gardens and paddy fields as organic fertiliser.
Cultural Conservation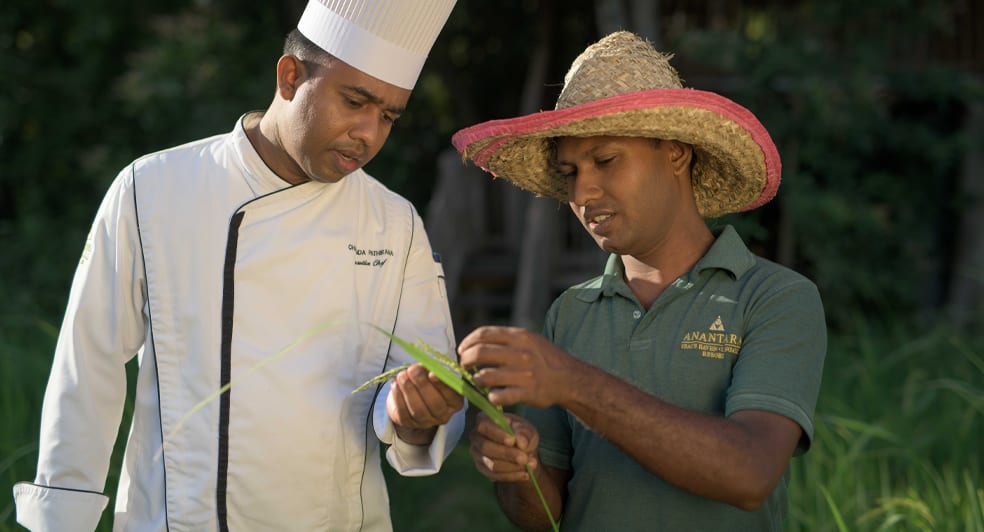 Local Farmers
We source produce directly from neighbouring farms, supporting multiple generations of traditional farmers, serving quality produce to our guests while also minimising our carbon footprint.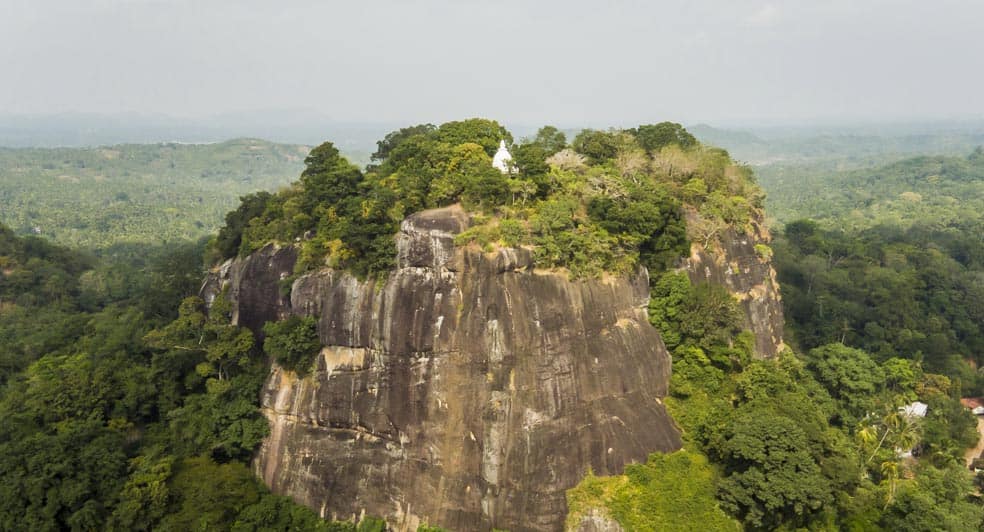 Local Temples
At Anantara, we respect and encourage the preservation of local customs. This extends to our local temples, with the opportunity for our guests to take part in celebratory processions.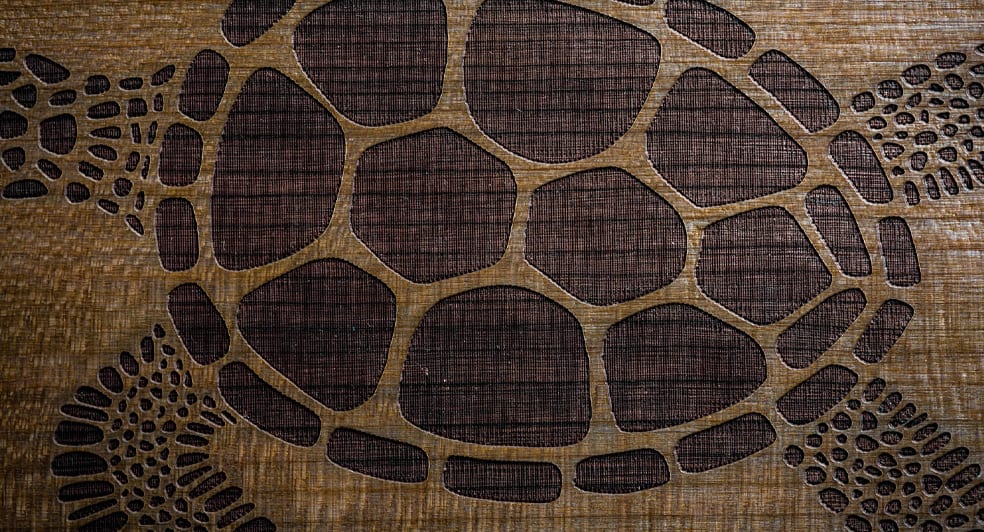 Local Artisans
Throughout our resort, you will find the finest examples of local craftmanship incorporated into our décor. We also offer our guests the opportunity to purchase art for themselves or loved ones back at home.