Primary content
A BILL BENSLEY-DESIGNED SETTING PROVIDES REJUVENATING SPA JOURNEYS.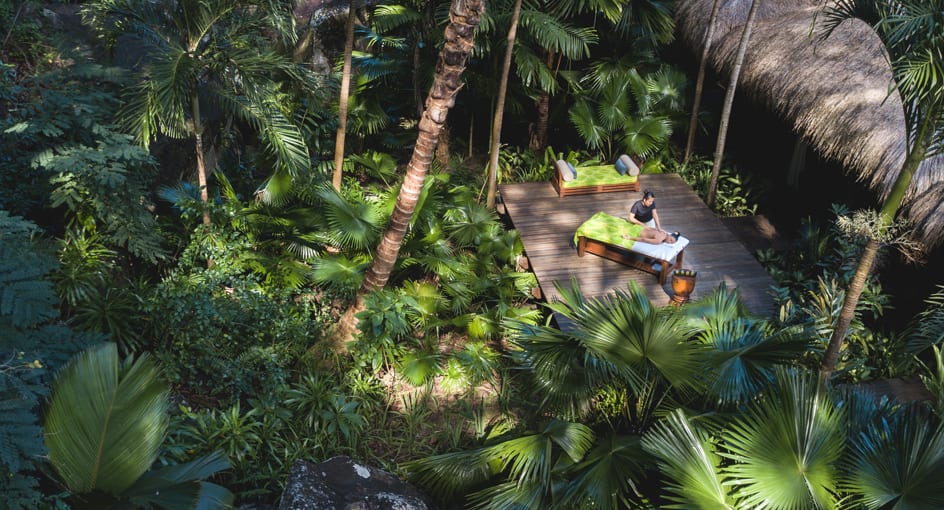 Discover the innovative treatments at a luxury spa in Seychelles.
Experience deeply nourishing spa journeys in the soothing haven of Anantara Spa.
Restorative therapies in this luxury resort spa in Seychelles take place in beautiful treatment areas framed by nature. Infusions of local herbs and fruits unleash natural healing through refreshing treatments inspired by Eastern and Western spa wisdom. Let our expert therapists relax and re-invigorate you with tailored therapies and signature fragrant blends. Connect with your surroundings to feel complete harmony.

Contact Us
Spa Menu
SIGNATURE SPA TREATMENT
Blue Diamond Facial (60 / 90 minutes)
A firming and brightening facial designed to renew the skin, containing key Blue Diamond ingredients that increase elasticity, along with copper and amino acids to revive tired skin cells.
Maia Signature Massage (60 / 90 minutes)
Created exclusively for Anantara Maia, this massage is a unique fusion of consistent pressure, long strokes and gentle stretching to ease muscle tension. These are delivered with a soothing, rhythmical flow, leaving you feeling refreshed and completely relaxed.


Maia Vichy Ritual (60 / 90 minutes)
Let us cleanse your body from tip to toe with a reviving scrub to remove any impurities. Feel your worries drift away as a back massage loosens all your knots. The rest of the body is then massaged to leave you feeling completely rested and ready for the world again.
Body Scrub • Back Massage • Full Body Massage