Primary content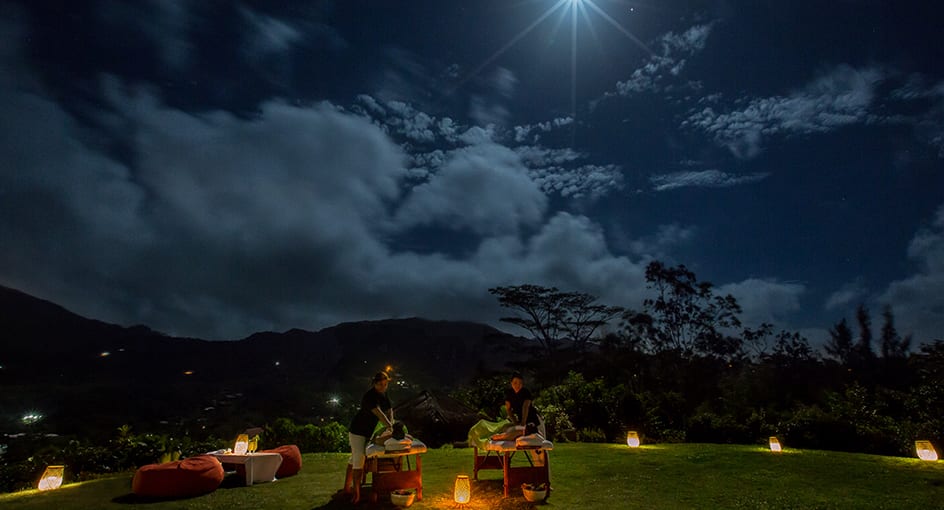 Embrace the energising power of the full moon.
Share a sensual encounter under the light of the full moon. Ascend to the highest vantage point of Anantara Maia Seychelles Villas where our skilled massage therapists will treat you to 90-minutes of ethereal bliss.

Feel complete serenity as the stillness of night calms your body and restores your natural rhythm in the moonlight. The beauty of the surroundings adds to your relaxation, as you find the harmony of nature under the stars. Each stroke of your body expels negative energy and rejuvenates your spirit. Appreciate Maia and her sisters, as they are said to shine down from the skies each night.

Return to your villa feeling revitalised, yet totally rested and ready for bed.