Primary content
Our resort is located on the pristine Chaweng Beach known for its white sand and clear water. As Chaweng's popularity as a holiday destination grows, this unspoiled environment needs to be protected more than ever. In keeping with Anantara's pledge to be stewards of the environment, the team at Anantara Lawana Koh Samui resort works closely with the local community to establish closed-loop supply chains and protect biodiversity and natural habitats.
Our restaurants are at the forefront of the green movement. Thanks to the Lawana Fermentation Lab we are able to make everything from kimchi, kombucha and sauerkraut to pineapple tepache and sourdough bread in house. We only use glass bottles, biodegradable straws and compostable breakfast takeaway boxes, and keep seafood and animal protein fresh for longer thanks to a new zero-waste initiative that uses Japanese blast freezer technology. Delicious cocktails and snacks that guests enjoy by the pool incorporate kitchen leftovers, and the resort's lush gardens are irrigated using water from the on-site well.
Proudly Made in Thailand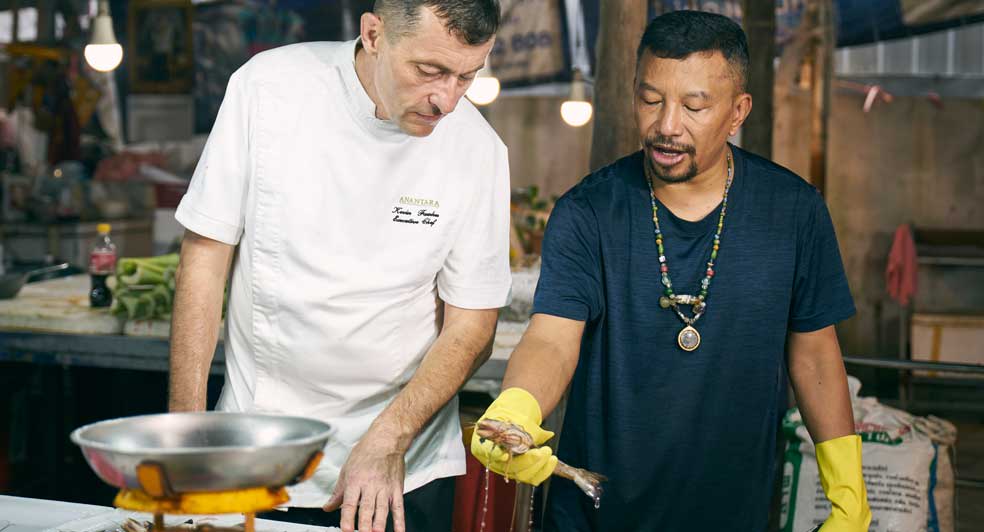 Proudly Made in Thailand
Working with local fishermen, farmers and smallholders is an integral part of our sustainability efforts and community outreach. The delicious fish that we cure, age and smoke in house is hauled in fresh every morning by the fishermen of Bangrak fishing village; locally made cold cuts and sausages are delivered daily from Bangrak minimart; while excellent Thai cheese comes from dairy farms in Chiang Mai and Chiang Rai. Additionally, the resort purchases free-range eggs from the farm at Bhavana Bodhigun Vocational College, a Samui charity that provides free education and boarding to Thai youths, including many orphans.
Anantara Lawana Heritage Coffee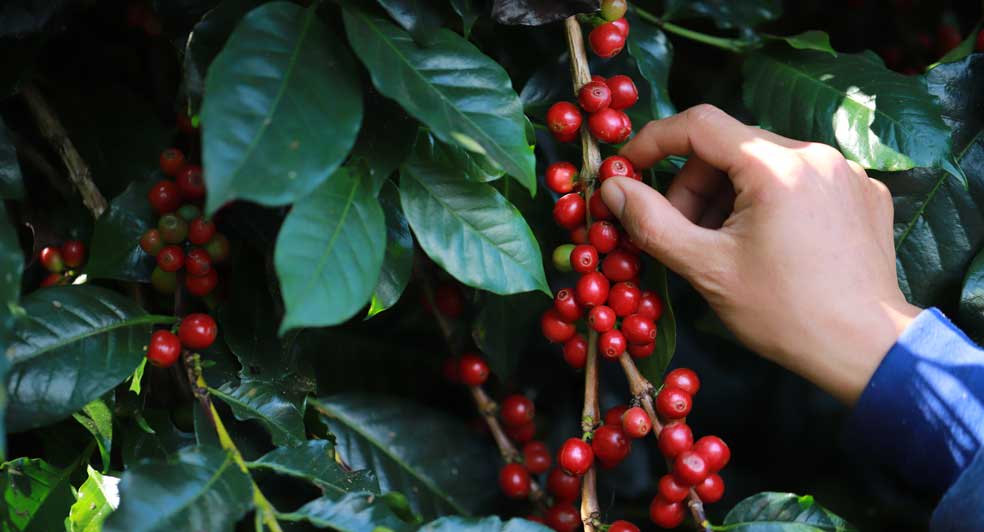 Anantara Lawana Heritage Coffee
To the north of Chiang Mai, at the confluence of the mountain, forest, and natural spring 1,000 metres above sea level, Lahu mountain tribes work in harmony with nature to grow Anantara's premium beans. Planted under a natural canopy of trees, the beans are slow to ripen, adding to their flavour and complexity. Efficient water use and protection of the local ecosystem are just some of the additional benefits of using a sustainable growing technique.