Primary content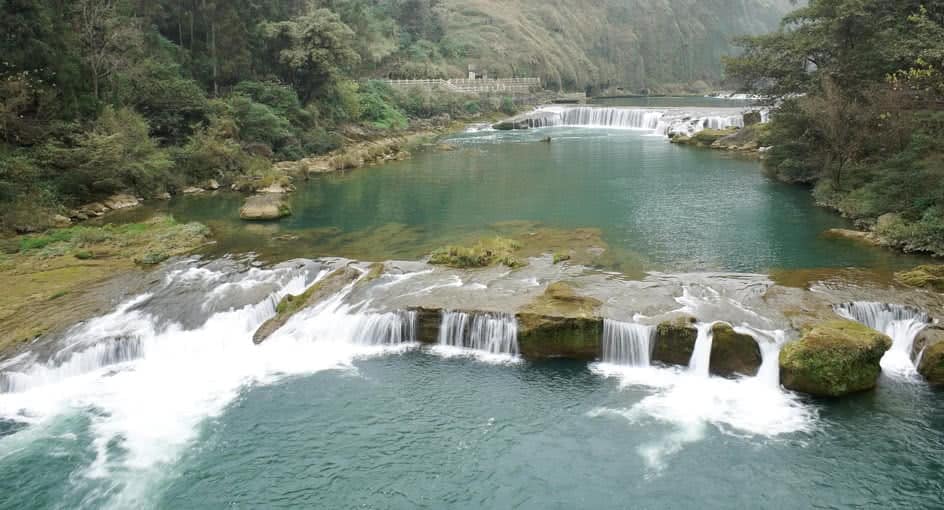 Journey to the edge, where wonder meets mesmerising beauty.
Possibly Guizhou's most scenic setting, the waterfalls at Huangguoshu are the largest and most spectacular in China. A mist of white cascades into emerald pools, level after level, and on sunny days, hints of rainbow light up the mist.
Take in the views from three different vantage points – panoramic, bird's eye, and from below – before venturing into the thundering, cavernous Water-Curtain Cave set behind the falls, where naturally formed windows and skylights offer breathtaking glimpses. Explore the park's myriad other natural treasures, such as limestone caves and underwater stone forests.
ENQUIRE