Primary content
The Service 1921 Drive-Thru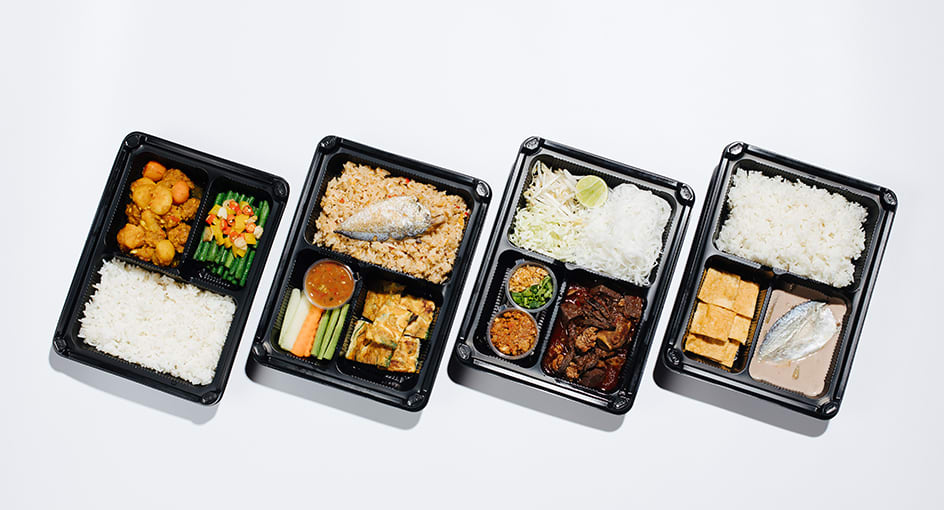 Fresh, delicious Asian food boxes packed for at-home indulgence.
Thailand is open for quarantine-free international travel from 1 November 2021. Find out all the details you need on our travel information page.
Learn More
Indulge in fresh, exquisite Asian flavours from The Service 1921 via the luxurious comfort and convenience of our new drive-thru service. Our delicious lunch and dinner boxes starting from 85 baht promise lavish gourmet tastes in modern takeaway style:
The Service 1921 Box Set
Rice Vermicelli with Northern Thai Pork Curry THB 80
Stir Fried Sous Vide Chicken with Pumpkin and Japanese Spring Onion THB 80
Lotus Stem with Steamed Mackerel in Coconut Soup, Thai Omelette and Jasmine Rice THB 85
Sichuan Flavored Meatball THB 90
Stir Fried Shrimp with Seasonal Vegetables and Egg White THB 99
Fried Rice with Spicy Shrimp Paste Dip, Fresh Vegetable and Thai Omelette THB 120
Croissant
Cheese Truffle Croissant THB 95
Caramel Hazelnut Croissant THB 95
Lychee Croissant THB 95
Call or Line +66 (53) 253 333 or Ext 3385 or 3380 Line@ : @Anantarachiangmai to order. Available daily from 11.00 am – 1.00 pm and 4.00 – 6.00 pm. Pick-up available in front of the resort.