Primary content
Escape Back to Nature During Chiang Mai's Green Season
Travelers tend to overlook some destinations during monsoon season, however this is when Chiang Mai and its surrounding mountains are at their most stunning. The period from late May to October is known in the north as 'Green Season' when Chiang Mai's air is pristine, forests rejuvenate after the hot summer heat, waterfalls refill with fresh rain water and rice paddies blanket the countryside in a sea of bright green - all perfect day trips while staying at Anantara Chiang Mai Resort.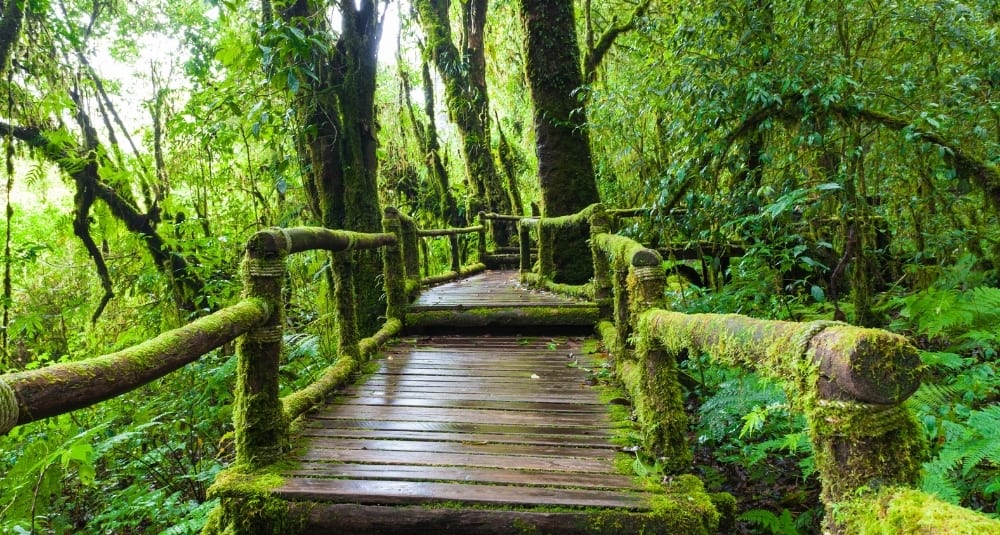 Topping the list is a scenic drive to one of Thailand's most popular national parks, Doi Inthanon. Located 70km southwest from the city centre, Doi Inthanon, known as 'The Roof of Thailand' is famous for its walking trails, beautiful waterfalls, remote villages and spectacular viewpoints. The park is part of the Himalayan mountain range and Doi Inthanon Mountain is the highest mountain in Thailand, picture perfect for stunning sunrise and sunsets photos.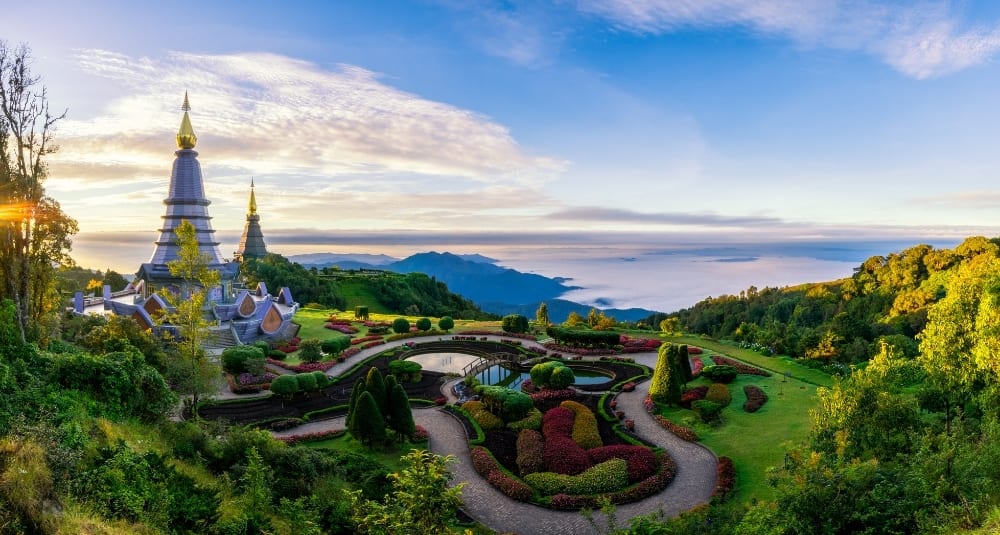 The foot of Doi Inthanon is home to a number of small Karen villages, many with stunning terraced rice paddy fields - the most photogenic being Ban Pa Pong Piang. Harvesting of the terraces begins in October where the green colours of the countryside are transformed into fields of gold.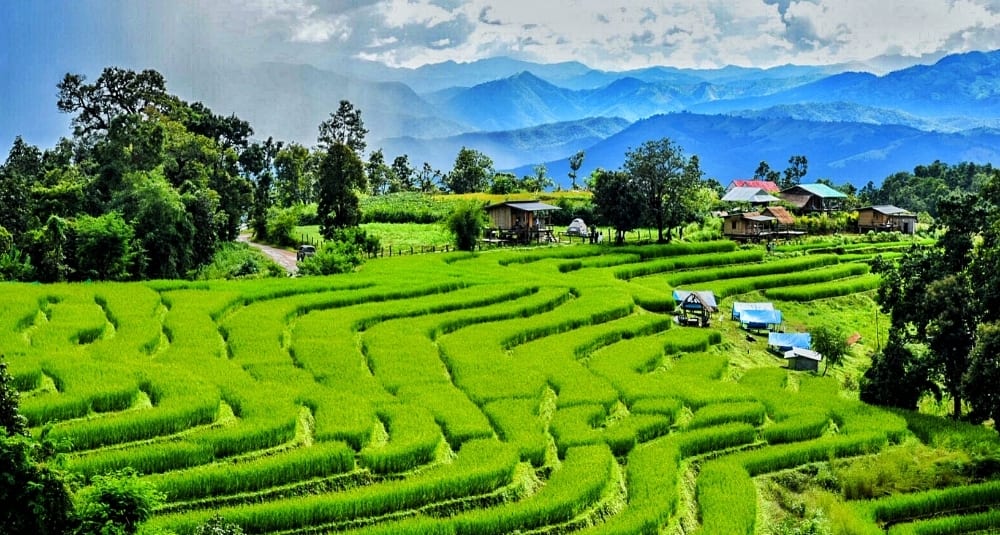 For time-strapped visitors looking to get back to nature closer to the city centre, Doi Suthep-Pui National Park is located only a few kilometers northwest of Chiang Mai City. The most popular activities include visiting Doi Suthep Temple founded in the 14th century with its uninterrupted views of the city centre and surrounding areas. A number of stunning waterfalls are also located around the national park with the two most popular being the nine-tiered Montha Than Waterfall and the 10-tiered Mae Sa Waterfall.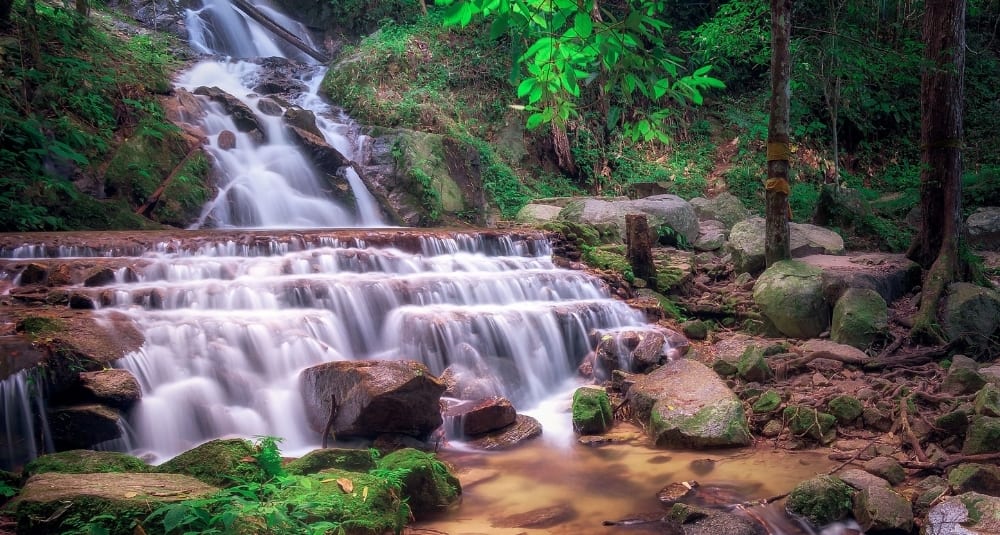 For a bird's eye view of the lush green city Anantara Chiang Mai Resort is also offering tranquil early morning hot air balloon rides and for the more adventurous, helicopter tours above the glittering temples and serpentine bends of the Mae Ping River.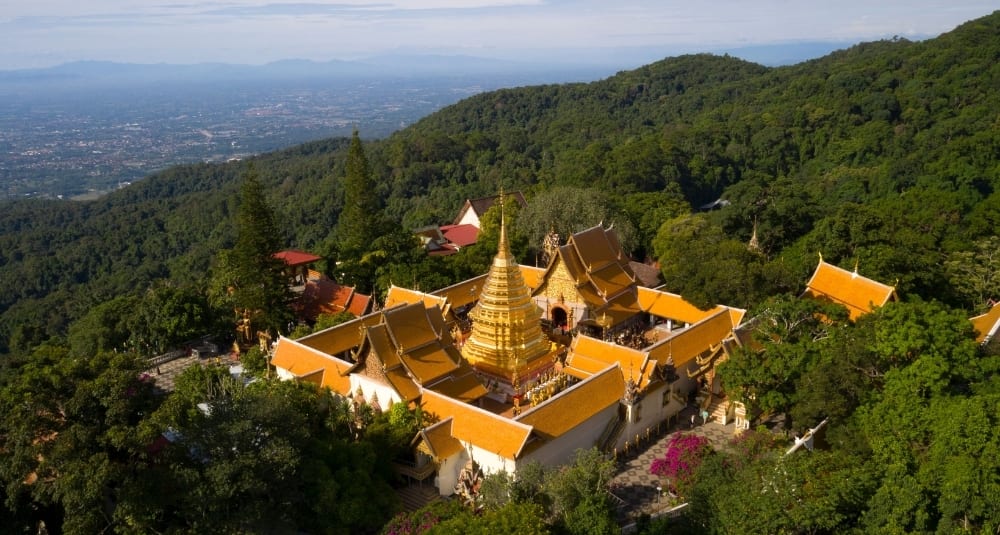 After working up an appetite from hiking, fresh air and green instagrammable moments, Anantara Chiang Mai Resort rewards guests with the city's most unique outdoor dining experiences under the resorts 300-year-old Bodhi tree by the picturesque Ping River or at the Michelin Plated 100-year-old former British Consulate, Service 1921. Both serving up contemporary cocktails and the city's best traditional northern Thai specialties.
Curated For You
You Might Also Like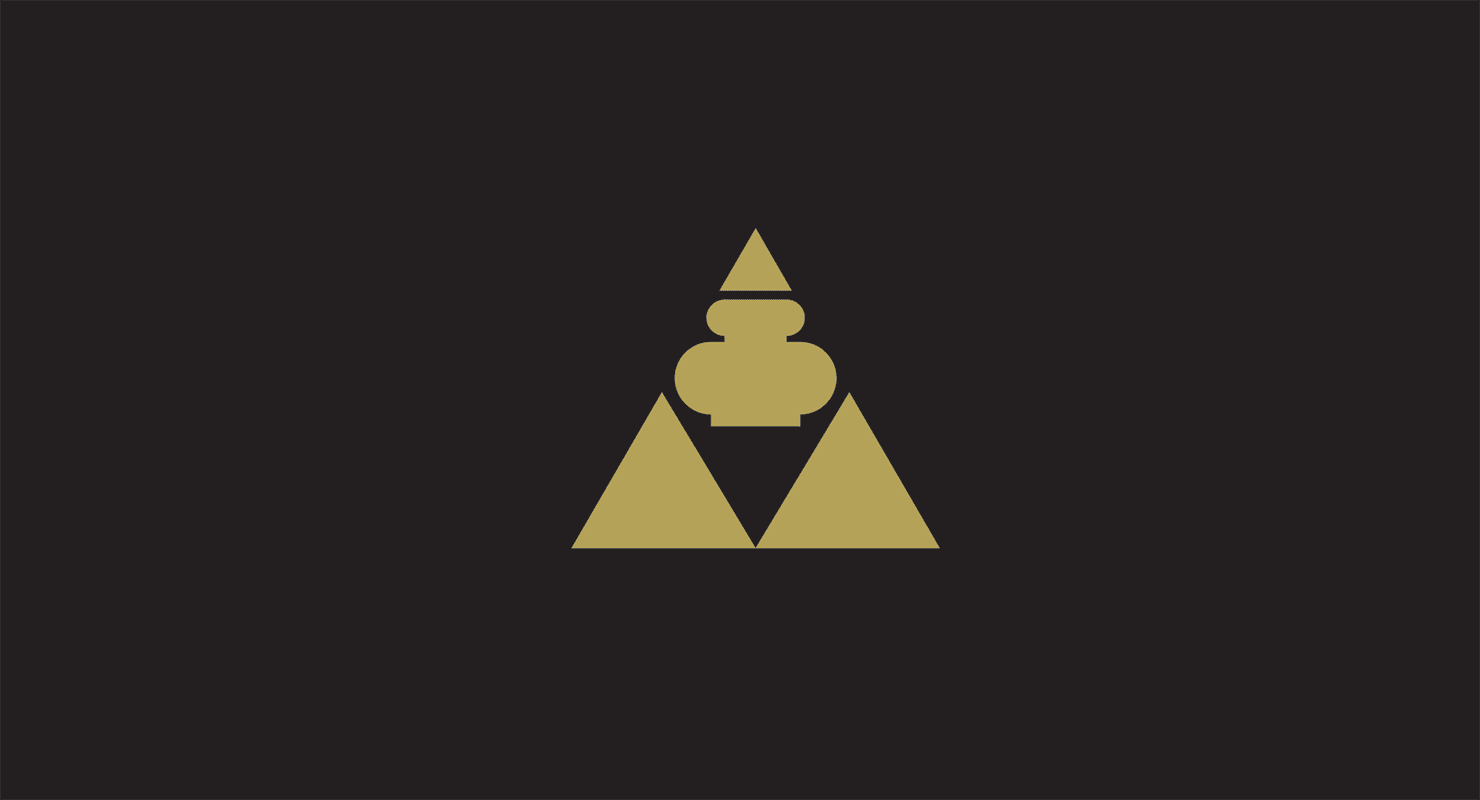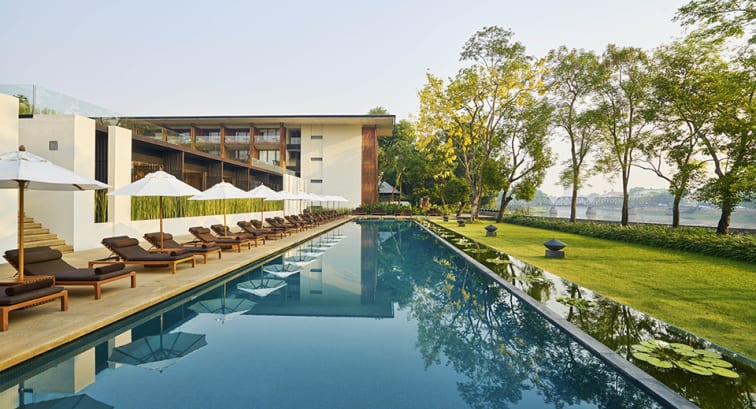 Northern Thailand's Chiang Mai is a mecca of Buddhist temples, ancient Lanna ruins, colourful hill tribes and traditional artisans' villages. And with Anantara Chiang Mai Resort's central riverfront location, get out and explore all the old capital has to offer. Sample the best street food and slow-brewed coffee as recommended by our insider gurus. Delve into local culture with Muay Thai boxing, healing spa therapies and cooking class adventures at the resort. Revel in river serenity and signature Anantara luxuries.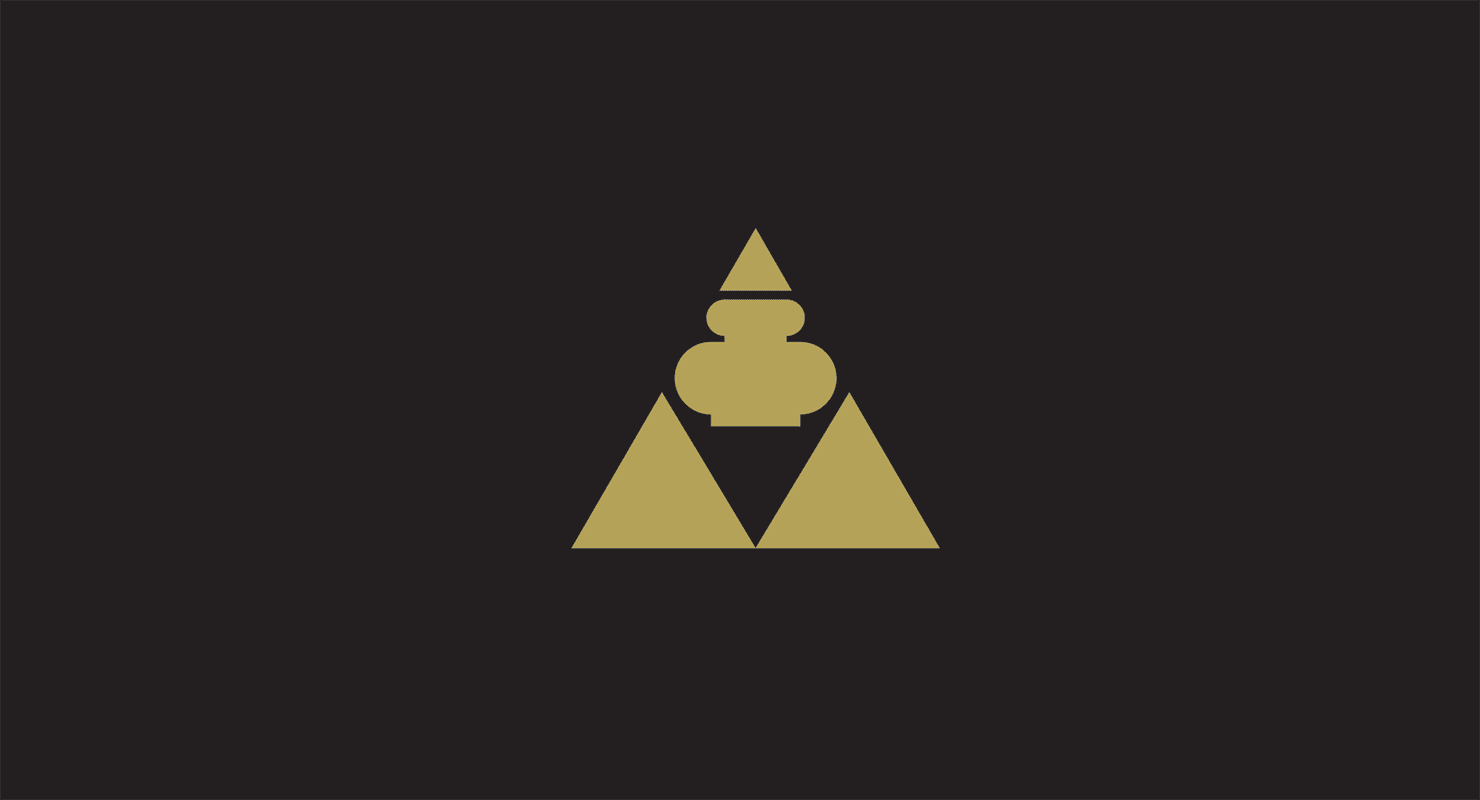 Escape to the cool cultured north of ancient Lanna ruins, glittering temples atop verdant mountains and the colourful hill tribes surrounding. Chiang Mai offers the perfect blend of relaxation, adventure and discovery. Find your rhythm at Anantara Chiang Mai Serviced Suites. Perfect for families and groups of friends, longer stay guests or business trips, Anantara Chiang Mai Serviced Suites blends all the trappings of a luxurious home with attentive service and full use of the dining and recreational facilities at our sister resort across the road.