Primary content
Spice Spoons: a gateway to culture
Culinary travel, creative dining experiences, food festivals, vineyards and classes on regional specialties have all prompted an exciting range of kitchen adventures. From serious foodies to hobby chefs, cooking schools offer insightful experiences for eager epicureans.
A contagious sense of adventure means travellers are looking out for exciting indigenous discoveries. We now not only want to taste the delights, buy the products and photograph the famous sites of a unique destination, but also to delve into its history and learn how to create local recipes for ourselves. A flourishing increase in interactive cultural activities invites travellers to step, behind the tourist scenes and explore beneath the surface.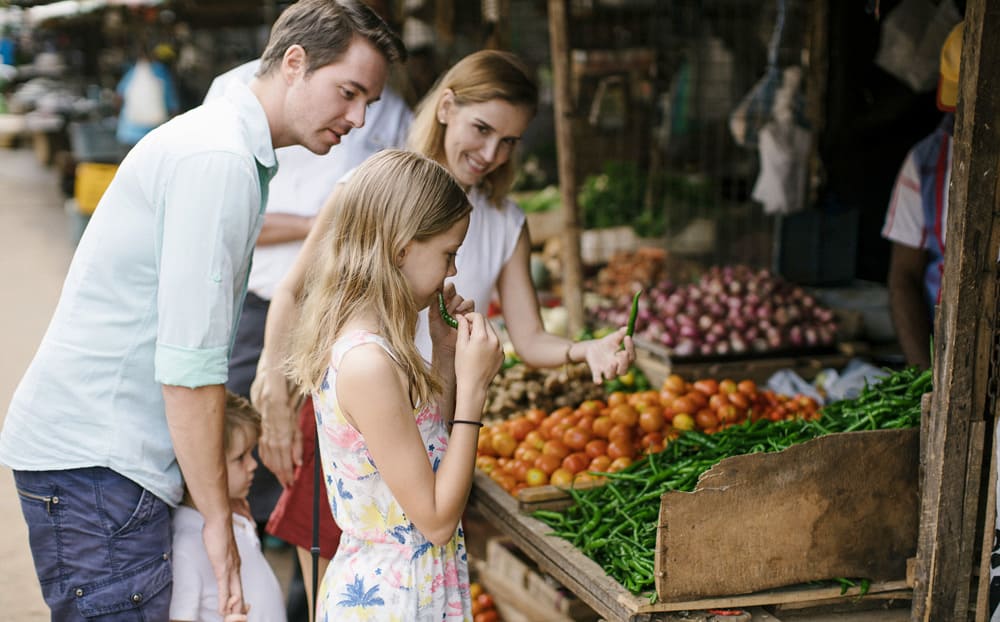 Cooking schools have become one of the most popular experiences on a holidaymaker's wish list. The history of food is the history of its people, and exploring a country's authentic cuisine reveals great insight into its heritage. While Thailand has never been colonised, its regional gastronomic specialties hint at the nation's influences, many of which stem from ancient trade routes; it was the Chinese who introduced noodles to Thailand, as well as the steel wok. This new cooking utensil gave rise to a variety of stir fry dishes, including the ever-popular Phad Thai, which has been a staple ever since Vietnamese traders brought the noodles used in this dish to Ayutthaya - the kingdom's former capital.
In response to growing demand for cooking classes, Anantara launched the Spice Spoons cooking school for internal and external guests, as well as local residents, whether they wish to learn the basics or are looking for fresh ideas as an aspiring chef. The Spice Spoons experience begins with an inspiring local activity, such as a guided tour of a local market, farm or rice field, a fishing trip, rice planting session or a visit to a traditional family home. Budding culinary students may also tour the resort's own herb and vegetable garden, highlighting a focus on using the freshest ingredients.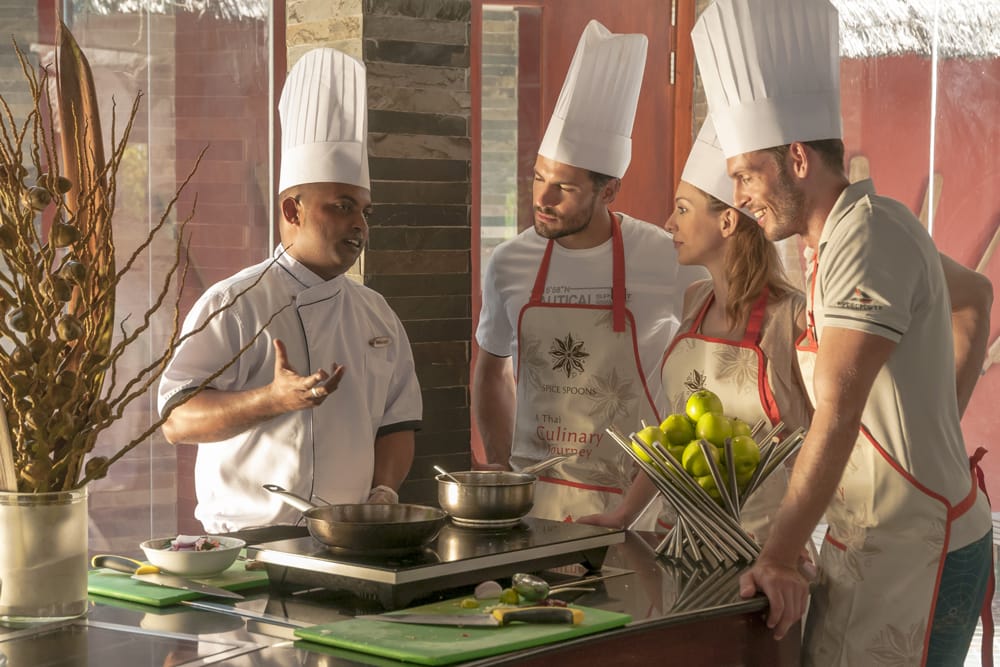 Class commences with a cultural theory introduction to provide useful background information. Typical local ingredients and traditional cooking equipment are displayed so that the master chef can paint a richer picture for the students. The chef then describes the main characteristics of each dish to be prepared, adding in facts where appropriate about the recipe's origin, time of day or special occasion it would be eaten, and any health benefits. Following a step-by-step guided cooking class, students savour their own creations with the chef as their host, providing an extended opportunity to ask more questions.
When staying at Anantara Hotels & Resorts, enquire about the Spice Spoons Culinary Journey. As a reminder of the engaging gastronomic experience, students take home an apron, a shopping bag, a chopping board and a certificate, as well as a box of recipe cards complete with beverage recommendations for each dish.
Spice Spoons cooking classes are available at all Anantara properties in Thailand, Vietnam, Indonesia, Cambodia, the Maldives and the United Arab Emirates, plus more regions coming soon.