Primary content
Indulge in Blissful Self-Pampering with Tips from Anantara Spa
As we all continue to practice social distancing, it's more important than ever to focus on whole-body wellness and practice self-care.
It's the simple things, like the soothing scent of a fragrant bath, that help us make it through each day feeling our best.
To perk up your stay-at-home routine, we consulted with our pool of beauty experts at Anantara Spas, who are also staying home for the greater good.
They shared their favourite skin, hair, lip, and body boosters that can be crafted with products you'll find in your pantry and refrigerator.
We hope you'll feel refreshed in both body and soul after you've finished these home-pampering routines.
Body brushing from Bodina Qureshi, Spa Director,
Anantara Dhigu Maldives Resort, Maldives
A full body exfoliation is the perfect pampering treatment to combat dry and dull skin leaving a beautiful glow
– and the best part is you do not have to leave the comfort of your home to achieve this!
A combination of grated coconut, cinnamon and nutmeg with a sprinkle of salt make for a beautiful body scrub with the perfect texture and an incredible scent.
If you have some coconut oil hiding in your cupboards add some for extra moisture, but a little water will also create the perfect consistency.
Nutmeg has long been used in herbal medicine as a treatment to sustain and promote skin appearance.
In Ayurvedic medicine it is used for its anti-bacterial and anti-viral properties decreasing the likelihood of infections and helping control sebum production.
Cinnamon is a powerful antioxidant with anti-inflammatory properties and is a great addition to any combination with its bold flavor and scent
Mini Massage Techniques from Ms Thichathorn Panomkarn Spa Manager at
Anantara Golden Triangle Resort, Thailand
Find a relaxing spot with a soft but firm surface
Cover the entire back with oil using gentle pressure
In gliding strokes start from the base of the spine up to the shoulders in a continuous motion
Use body weight to spare your hands but be sure not to add uncomfortable pressure on your partner
Circling your thumbs and knuckles can help to relieve knots
Avoid painful bony areas
Cooling Cucumber & Yoghurt Face Mask from, Galina Antoniuk, Director of Spa,
Anantara The Palm Dubai Resort, UAE
Ingredients
Half a cucumber, grated
Three tsb of plain natural yogurt
One tsp brown sugar
Whip up a quick mask by combining yogurt and grated cucumber. Apply to face and neck and leave on for 20 minutes;
and wash it off cool water. Use this mask at least three times a week for fresh-faced results.
Benefits of Cucumber & Yogurt: The combination of cucumber and yogurt has a soothing effect on skin.
The natural ingredients in cucumber moisturize, soften, smooth, and reduce puffiness. Yogurt is refreshing for tired skin. moisturizing properties.
Hair Mask from Vina Teodoro, Spa Manager
Anantara Vilamoura Algarve Resort, Portugal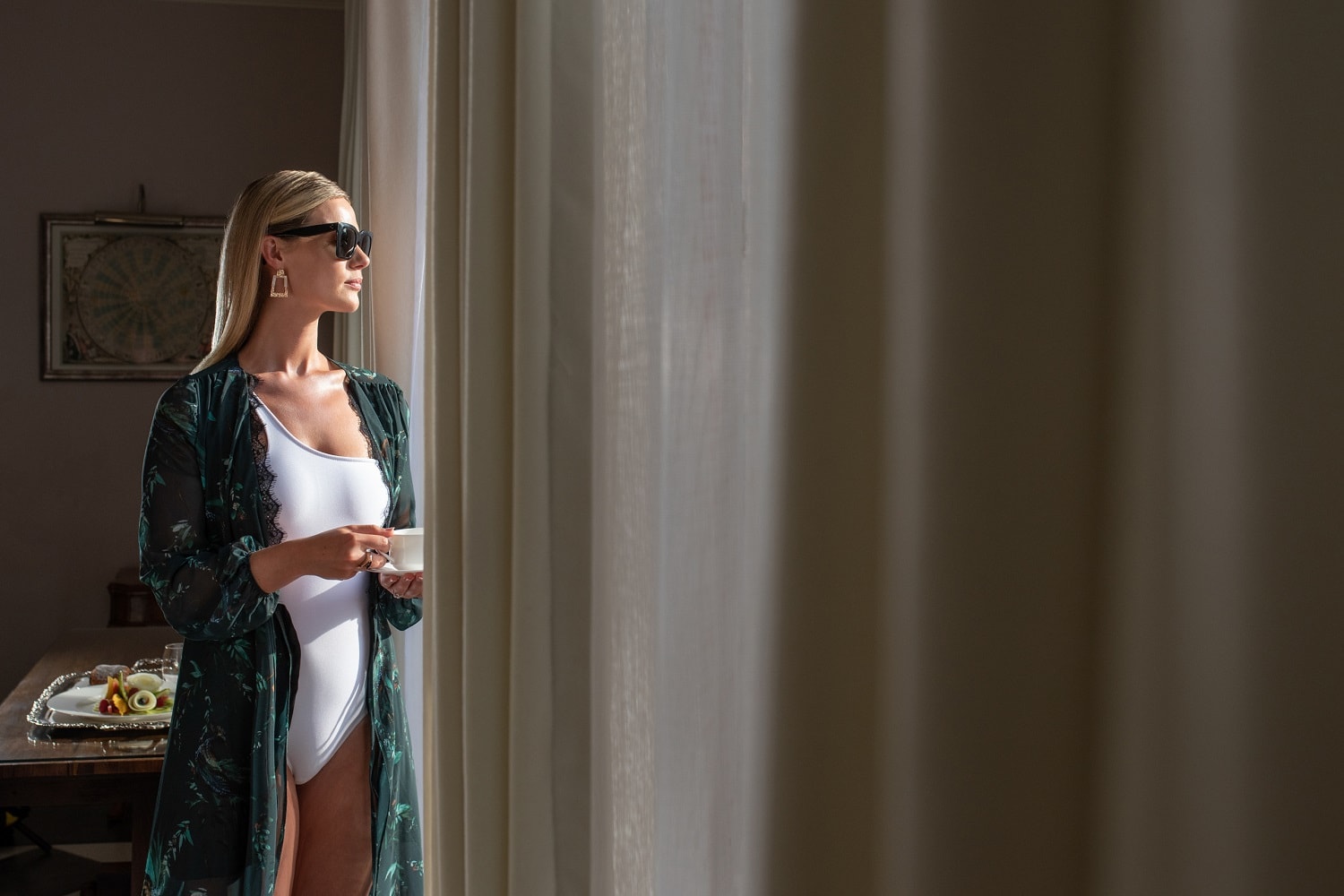 Staying indoors with air conditioning or central heating on full blast can play havoc with your hair just as much as your skin,
follow these home remedies to show your mane some TLC.
Hydrating Hair Mask
Ingredients:
Natural Yogurt (1/4 Cup)
Olive Oil (1/4 Cup)
Honey (1 Tbsp)
Lavender Oil (15 drops)
Mix all ingredients with an eggbeater until well blended
Apply warm water to hair until it is totally damp
Apply the mask and leave in for 15/20 minutes
Rinse with lukewarm water
Benefits of the Ingredients
Yogurt: Adds protein to hair
Olive Oil: Strengthens the hair
Honey: Adds shine and softens the hair
Lavender Oil: Helps with dandruff
Curated For You
You Might Also Like