Primary content
Mozambique: Africa's rising star
After a turbulent history, Mozambique is emerging as an enchanting African escape with a new generation of traveller bedazzled by what the country has to offer – magical off shore islands, spectacular sea life, wild safaris and a fascinating cultural scene.
With a 2,500km coastline stretching from Tanzania in the north to South Africa in the south, Mozambique is still evolving after a complicated history. After gaining independence from Portugal in 1975, the country fell into nearly two decades of economic ruin and guerrilla warfare until peace accords in 1993 brought more stability. While politics are always in flux, steady streams of visitors are discovering the vibrant blend of colonial heritage and African traditions and the country is becoming a hot holiday destination.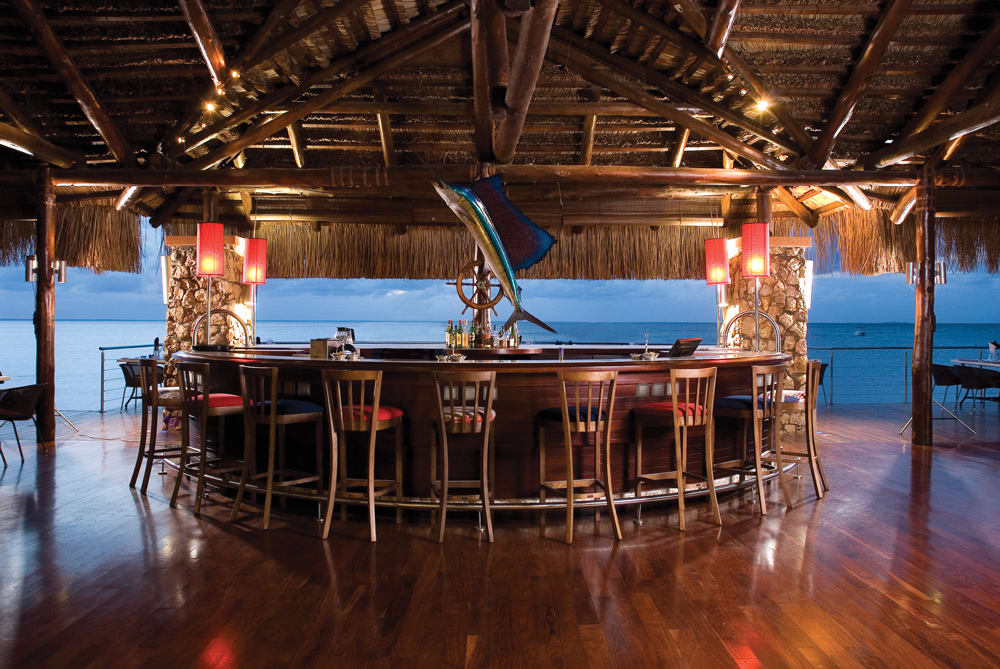 New developments are most noticeable in the far south in the nation's capital, Maputo. A vibrant city and the first port of call for most travellers, Maputo's luxury villas sit along narrow streets overlooking Maputo Bay, where Portuguese-style cafés serve spicy samosas, sizzling steaks and seafood platters along with respite from the streetside bustle.
Mozambique's north offers a complete contrast, with vast tracts of dense bush and rugged mountains in the interior and idyllic islands scattered along the coastline. Getting around takes time, but the coastal panoramas, nearness to wildlife and the sheer adventure make the journey well worthwhile.
The stunning coral reefs and beautiful coastline around the port city of Pemba, on the northern coast, make it a hotspot for water sports-lovers and diving enthusiasts, and a short flight north brings you to the Quirimbas island chain, a clutch of 32 pristine coral islands and islets. This UNESCO World Heritage Site stretches 250 km to the Tanzanian border, where the island of Medjumbe sits like a jewel in the Indian Ocean. White sand beaches, azure waters and luxurious accommodation make this an exotic African paradise.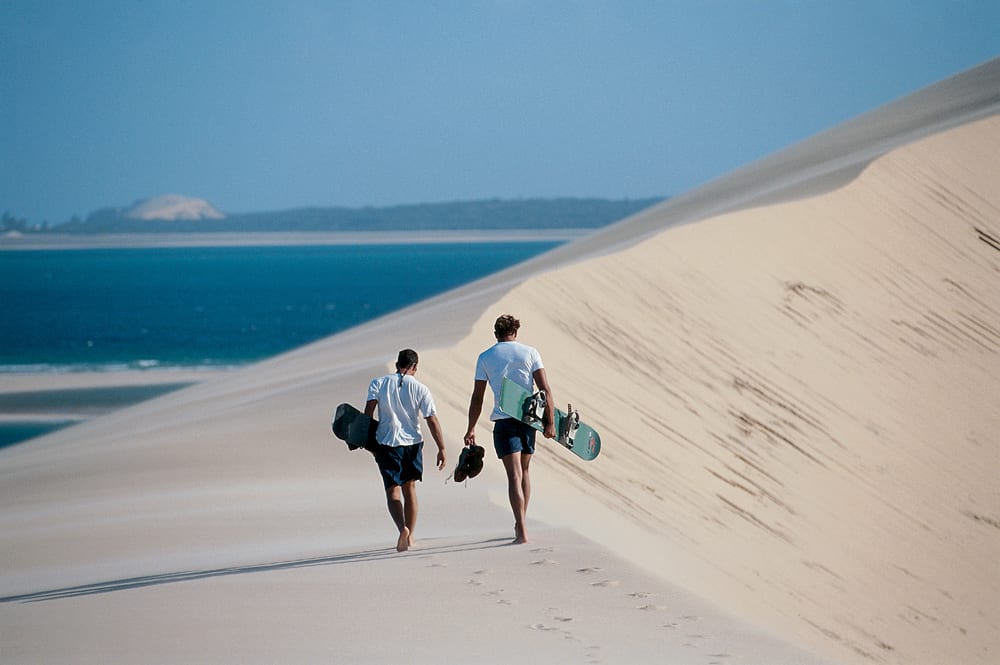 Further south, the cobalt skies and turquoise waters of the Bazaruto archipelago, a national marine park, teem with life: African fish eagles soar through the skies and flamingos roost in shallow waters. Spectacularly hued schools of fish, as well as dolphins and mantra rays, are easily spotted in clear seas, while whale sharks glide through the depths below. Five species of turtles, including leatherback, loggerhead and green turtles, nest along the shores, and sharp-eyed travellers may spot one of the rare dugong that spend their days foraging among the sea grass. Explore these exotic waters from a home base on the largest island, or spend lazy days swaying in a hammock or snorkelling amid well-preserved coral formations.
The ocean isn't the only place to spot exotic wildlife. Once one of Africa's top big game destinations, the country's wild game reserves, such as Niassa Reserve in the north, are rapidly regaining the country's reputation as both a game viewing and beach holiday destination. So whether you want a secluded beach holiday, action-packed dive trip or an off-the-beaten-track safari, Mozambique has something to discover.