Primary content
Mobile Glamping in the Omani Desert
Discovery
07 October 2022
Back in the '70s, when Citroën Méhari was unveiled in France, Oman took little notice. The no-frills "surf and sun buggy" might have been named after a race dromedary native to Oman's shores, but surfer's paradise the place wasn't (and still isn't, we must add), not to mention that automobiles were few and far between.

Today as then, should you find yourself in Oman, the only Mehari you are likely to be hitching a ride on belongs to the animal kingdom. And that is only if you know where to look. The Sultanate's preferred means of transporting tourists these days is a powerful SUV, so in all likelihood, you'll be indulging your itchy feet snuggled up in a luxury 4x4. Not sitting astride a camel. Sorry.

Unless you happen to know Sean Nelson of Oman Expeditions, of course, in which case you will be riding camels, swimming with spinner dolphins and doing barrel rolls on magic carpets (ok maybe not that one).

A former officer in the British Royal Marines and Royal Army of Oman's Desert Regiment, Sean Nelson builds bespoke travel itineraries that skimp neither on glamour nor on authenticity. Take his latest "Luxe Mobile Camping Adventure" in partnership with Anantara Al Baleed Resort Salalah, for example. Guests are whisked from the luxury resort to a swanky mobile camp in the heart of the Rub Al Khali desert, complete with copper washbasins and fluffy towels for on-demand showers. Then the real fun begins.
Choose your own adventure

What happens next is entirely up to you. Start with a few nights out camping in the wilderness to experience the greatest hits: star-studded skies, vast deserts, rugged mountains and long empty beaches. Or venture deep into the world's largest sand desert and revel in profound solitude in the aptly-named Empty Quarter.
There's a seaside option too, where you can camp on a stretch of wild and secluded beach along the Dhofar coastline to observe spinner dolphins, green turtles and coastal birds or swim and snorkel in the crystal-clear water 30 m from your tent

And yes, you do get to trek with camels along the ancient frankincense trading routes that these prized animals have been following for over 2000 years. What's more, you will be accompanied by members of the Mahrah tribe who are arguably the closest thing Oman has to camel whisperers.

If your interest in camel herding is marginal, at best, you'll be glad to hear that Sean Nelson's network of experts is diverse and incudes, in no particular order, artisans, religious scholars, leading whale and dolphin experts, anthropologists, geologists, archaeologists, astronomers, chefs and ornithologists. Perhaps in a few years, visitors will see Omani surfers added to the list. For the time being, they remain a rare breed.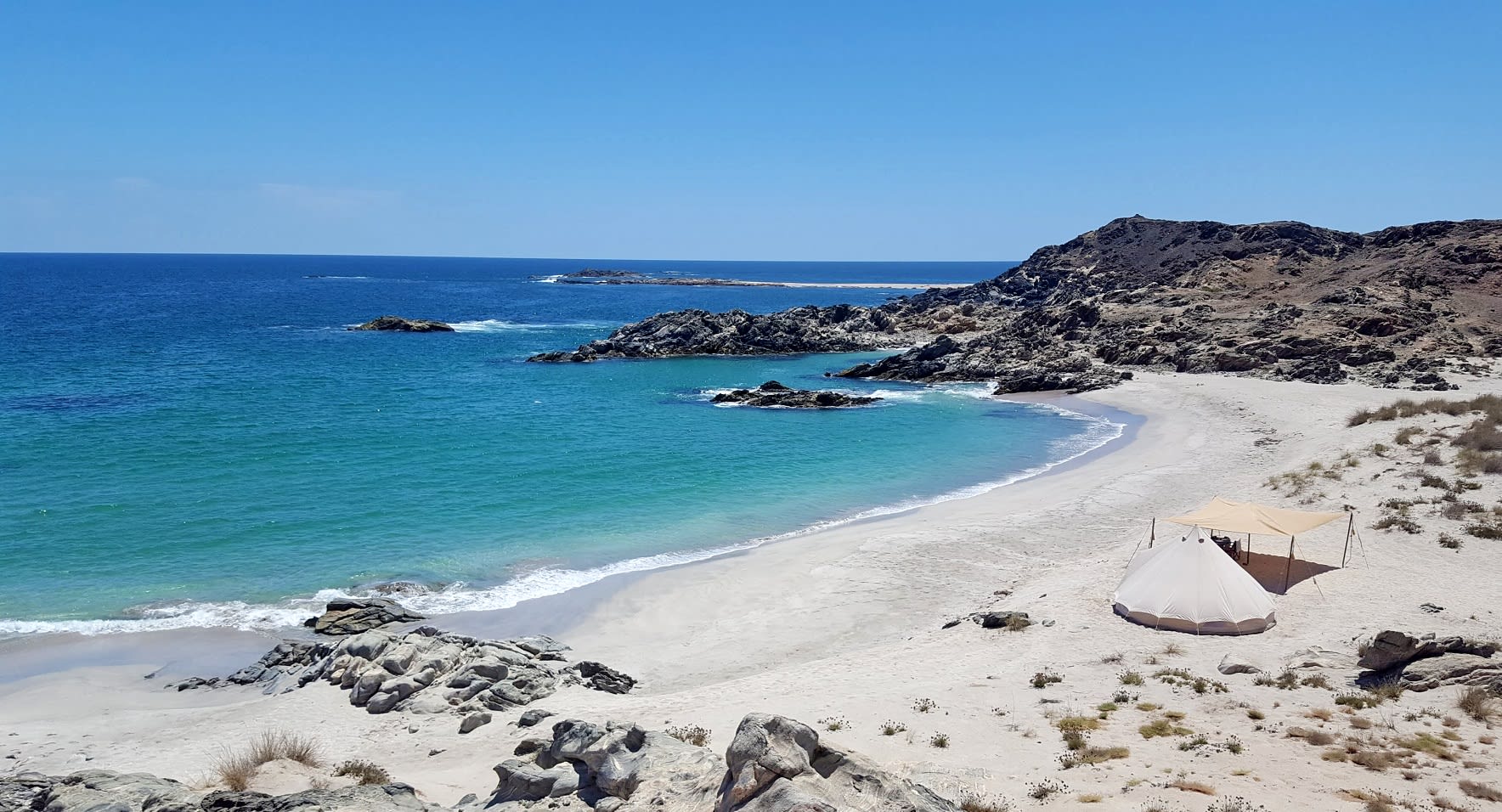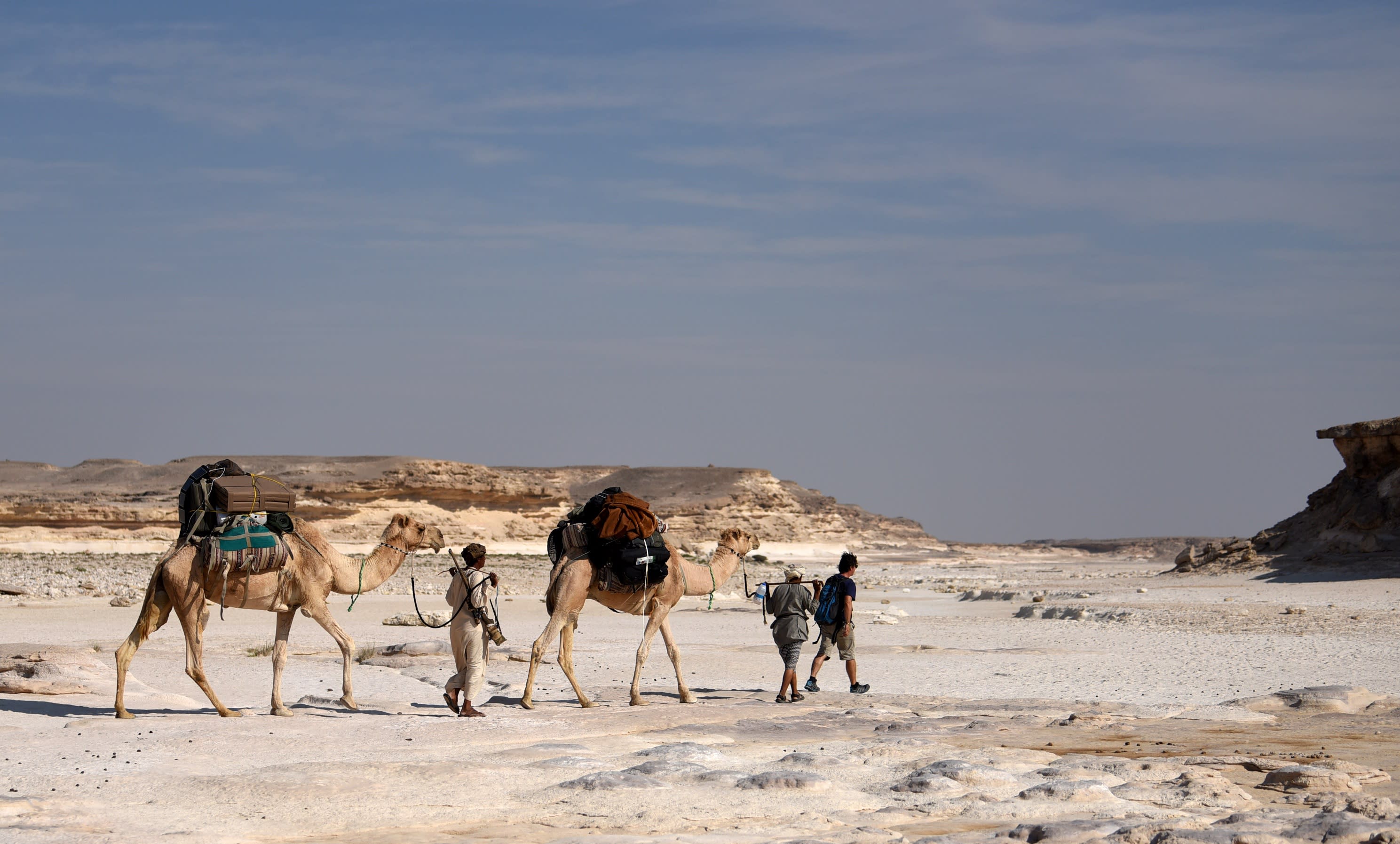 Mobile luxury

While "mobile" in "mobile camp" is easy to define – essentially, it's a movable feast showcasing a spectacular new location every night – "luxury" can mean different things to different people. With Oman Expeditions, you'll be much too pampered to debate the finer points of linguistics, so let's just say you'll be very comfortable.

Expect a private tented bathroom with showers that open to the skies, cushy mattresses, cotton sheets, Arabian rugs, candles and oil lamps. Chefs that prepare Middle Eastern, North African and Mediterranean dishes onsite using local ingredients before serving dinner under the stars. On a properly laid up table with silverware and starched napkins, no less. Now, which one is the kebab fork?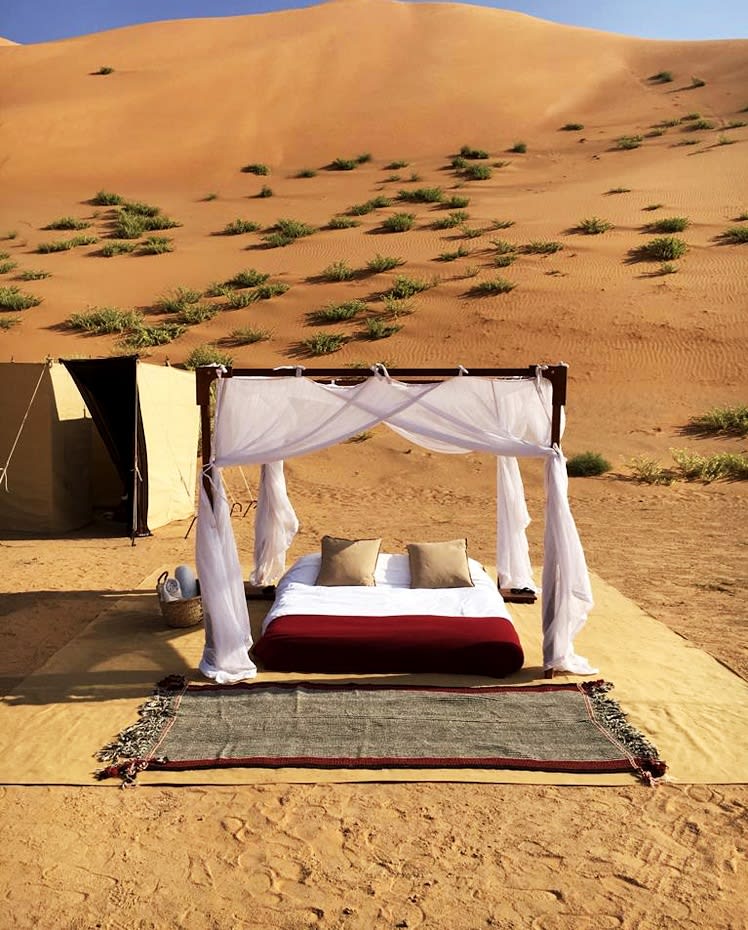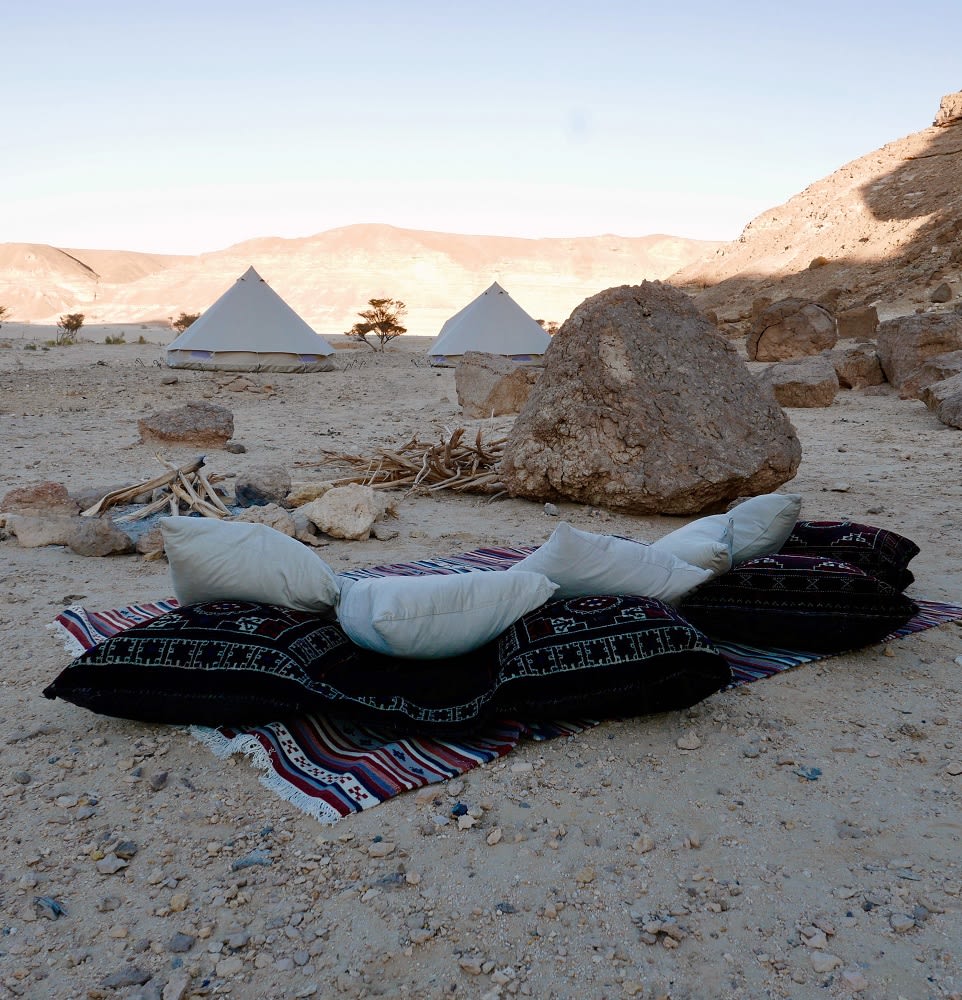 Curated For You
You Might Also Like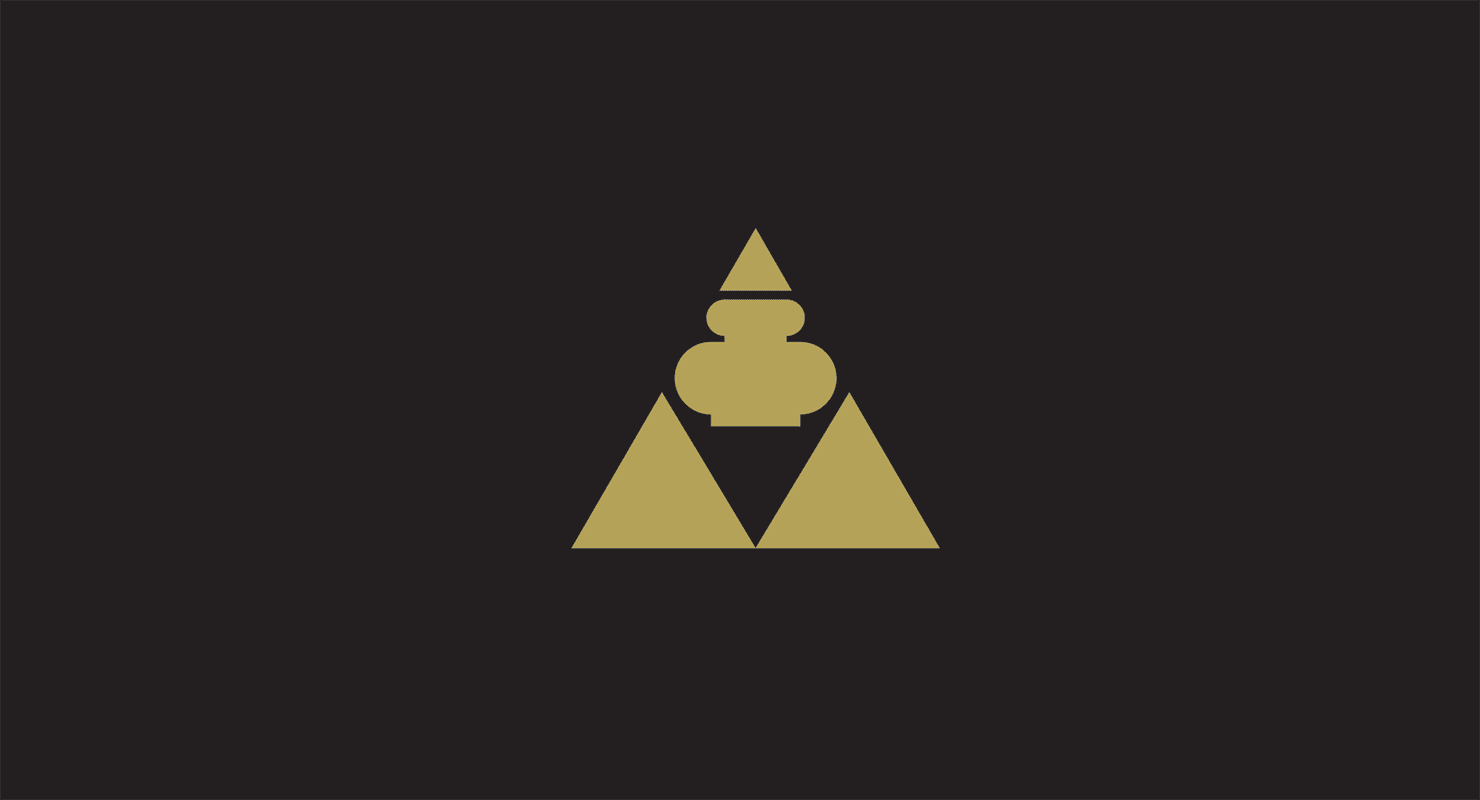 Salalah's first and only luxury pool villa resort blends the majesty of Oman's fortresses with lush garden serenity. Coastal refinement refreshes with a private beach of white sands, invigorating water sports, drinks on a lounger at the infinity pool and dining beside the lagoon. Heritage stirs the senses in the UNESCO World Heritage Site of Al Baleed Archaeological Park, just next door. Spa luxuries heal with Salalah's precious frankincense.