Primary content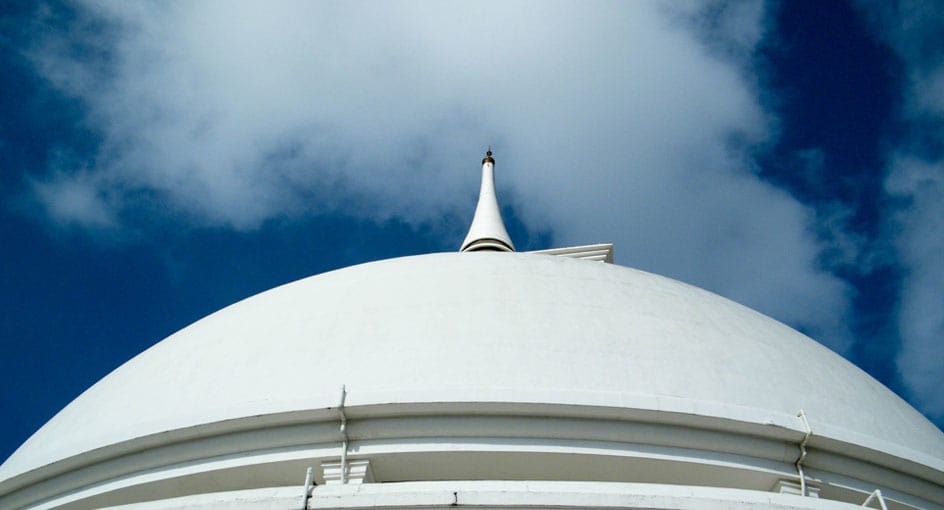 Embark on a sacred experience at Sri Lanka's oldest hollow stupa.
One of few hollow stupas found in the world, the majestic Kalutara Temple is revered and visible from almost everywhere in the city. Its triple-storey stupa houses a smaller shrine and 74 impressive murals that depict the life of the Buddha.
At the temple's lower terrace sits the Kalutara Bodhiya – a sacred fig tree. Believed to be one of the 32 saplings of the original Jaya Sri Maha Bodhi in Anuradhapura, it was planted during the reign of King Devanampiyatissa in the 2nd century BC.
ENQUIRE