Primary content
Golfing Under the Winter Sun in Vilamoura
Golfing may be a year-round activity in Algarve, Portugal but it's in the winter season (November through March) - when daytime temperatures dip just below 20°C (68 °F) and the beach-going crowd pack up their floaties - that golfing becomes the raison d'être in Vilamoura.
The Algarve, in Portugal's southernmost region, is home to Anantara Vilamoura Algarve Resort and to over 35 beautifully designed golf courses. The resort itself looks onto the tranquil, landscaped green of the Arnold Palmer-designed Victoria golf course, which annually hosts the Portugal Masters and is the longest 18-hole layout in the country.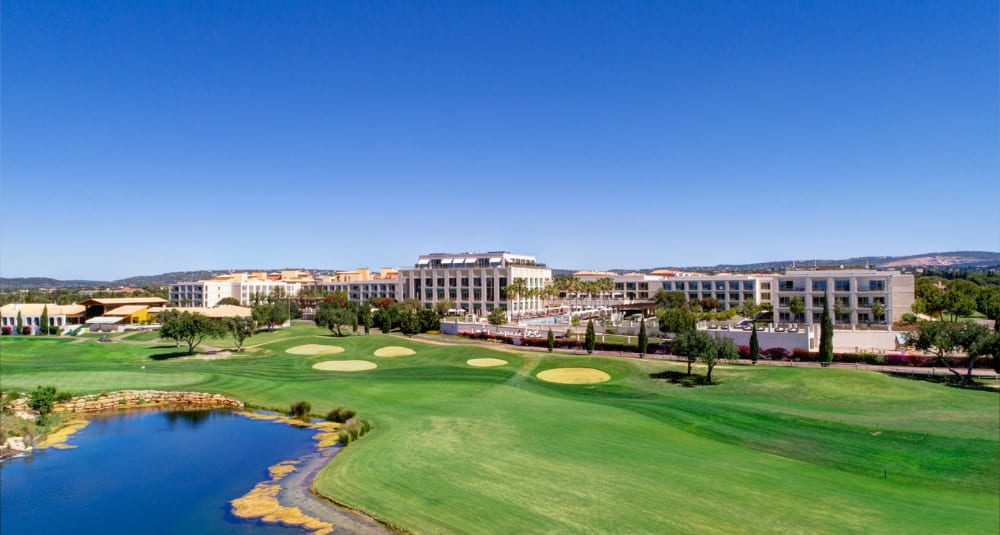 For those struggling to narrow Algarve's championship fairways down to a more manageable number, Anantara employs Tomas Carlota who, in his capacity as an on-site Golf Guru, advises guests on the surrounding courses, administers backswing coaching tips and provides excellent company off the course to boot.
Before the first round of the day, a sleeve of balls under his arm, Tomas rattles off stories of local golfing legends, of his childhood growing up in a household obsessed with the game and the words of wisdom from a pro that resonated with him - patience is a virtue for all golfers – a principle Tomas now swears by.
If, however, patience is not one of yours and your leisure pursuits are more about immediate gratification and decadent indulgence, consider Anantara spa with its high-end Elemis product range; a selection of therapies including Thai massage and Ayurveda rituals as well as the signature experience using locally-sourced ingredients such as Algarvian citrus fruits, figs and almond powder. Healing continues through the wellness programme with yoga and tai chi sessions on offer.
Then there are five swimming pools to choose from and private Champagne cabanas to retire to. You can spend the day drifting between them while the rest of your party are perfecting their putting technique on the sprawling golf greens stretching as far as the eye can see.
At Anantara Vilamoura, as befits a resort catering to the athletically-minded traveller, nutrition is king. Of six excellent bars and restaurants, EMO - a wine-oriented dining concept - stands out thanks to a menu that reflects the terroir of the region. Pairing Portuguese grape varieties and local delicacies such as braised turbot, salt cod loins and Pata Negra ham, EMO's wine list runs to over 500 mostly Portuguese wines, allowing diners to truly savour the tastes of the country.
As another glorious day dissolves over the Atlantic in bold strokes of vermillion, we take in the rolling greens of Victoria golf course from our balcony's vantage point. Down on the fairway, Tomas is waxing philosophical to a group of fresh arrivals. For Tomas, golf is way of life rather than a game – a philosophy enthusiastically shared by Anantara Vilamoura and undoubtedly by many of its loyal guests who return here year after year.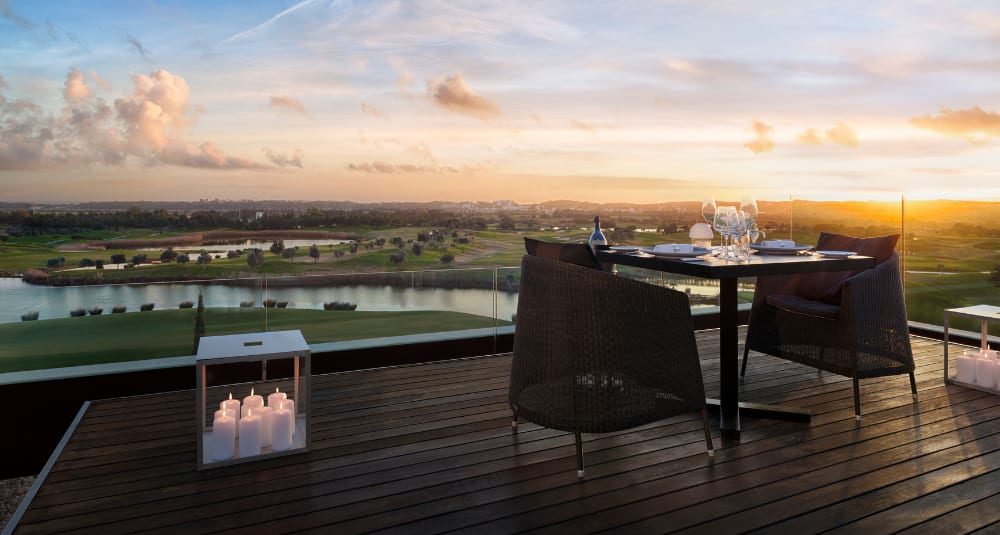 Curated For You
You Might Also Like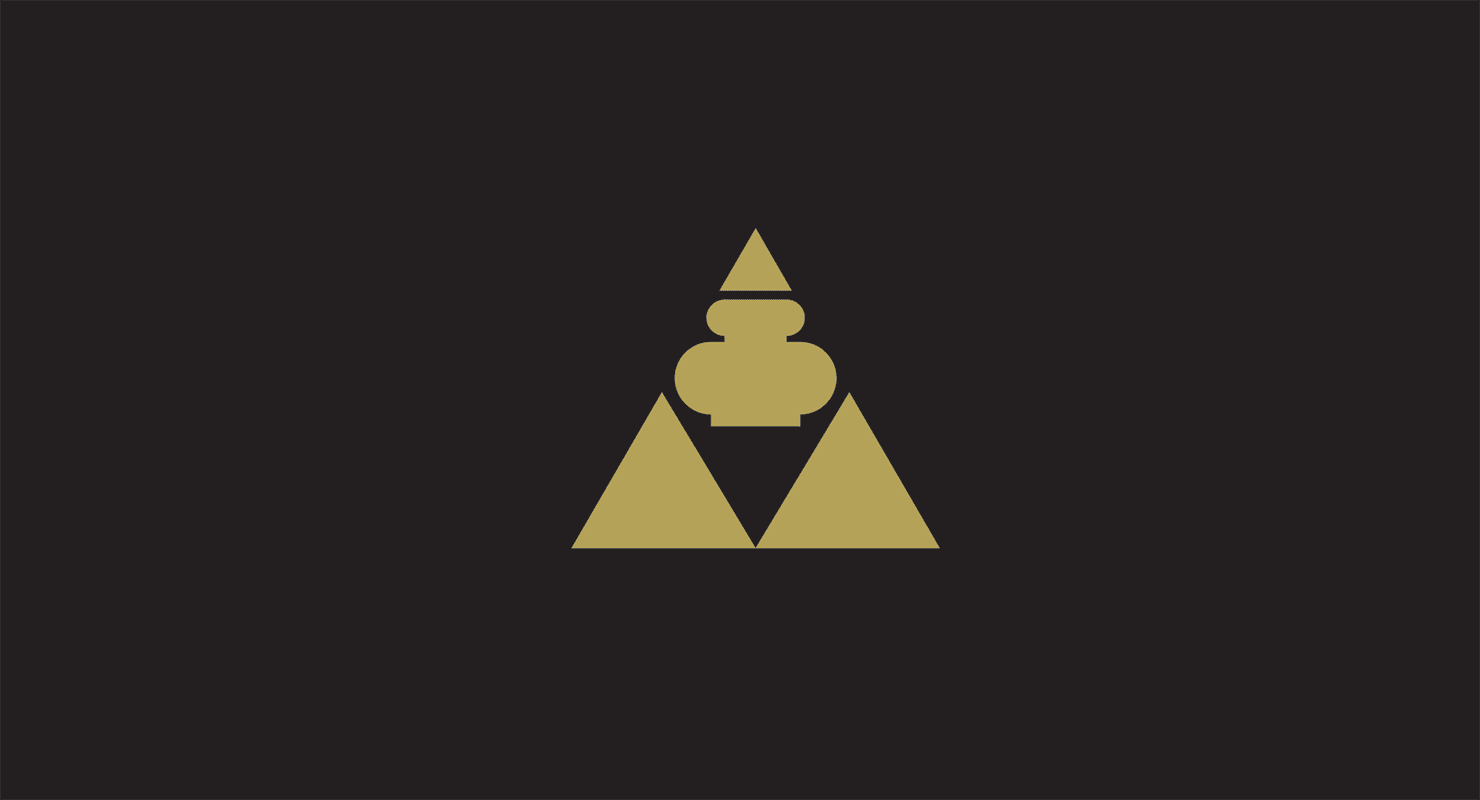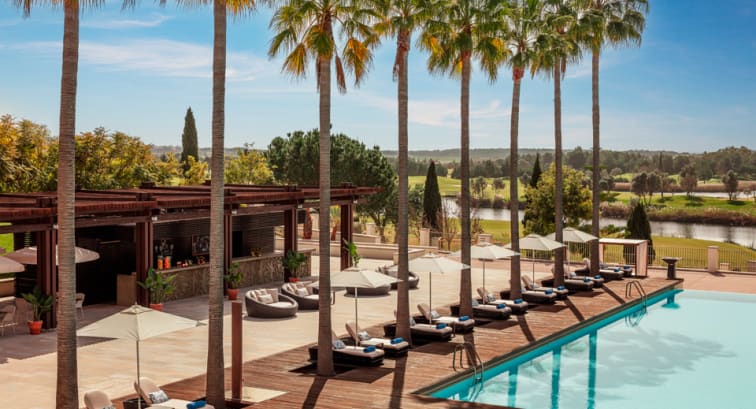 Anantara Vilamoura welcomes guests with an exciting new concept across two distinct areas – one designed especially for authentic family adventures, and the other exclusively for adults to enjoy intimate journeys of romance and privacy.