Primary content

As we enter the most romantic month of the year, couples everywhere are searching for memorable and authentic ways to express their affection for one another.
But as the trends of mass-consumerism and throwaway fashion fall ever further out of favour,
the more creative Cupids out there are seeking priceless and unforgettable experiences to share with their beloved.

In the spirit of creating one such memorable experience for ourselves,
we escaped to the depths of the Cardamom Mountains in Cambodia to visit the Cardamom Tented Camp.
With the sole aim to unplug, unwind and re-acquaint ourselves with Mother Nature – and each other.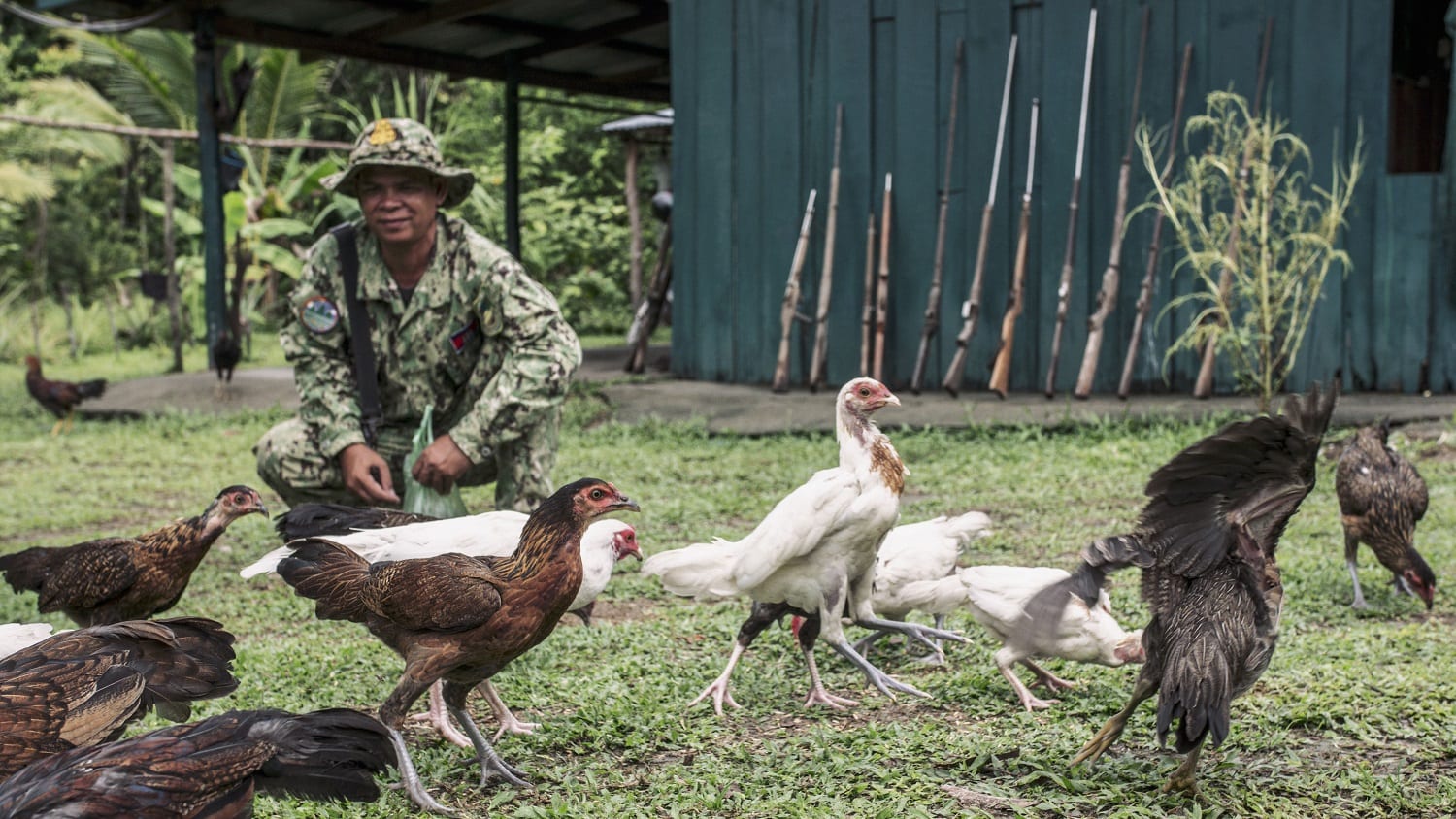 The camp is essentially a step-sister property to Anantara Hotels.
The initial investment to create the camp and protect the 18,000 hectares of
property in which it calls home was made by Minor International,
the parent company of Anantara. But don't expect the same level of luxury offered at Anantara Hotels;
the eco-lodge hits a sweet spot between self-indulgent glamping and do-gooding ecotourism.
It was set up as a non-profit to ensure the pristine land does not fall into the hands of loggers, poachers and sand dredgers.

As we land in bustling Phnom Penh we seize the opportunity to spend a few days here taking in colonial architecture and rich culture before setting off for the camp. The camp is also accessible from Thailand's Trat airport.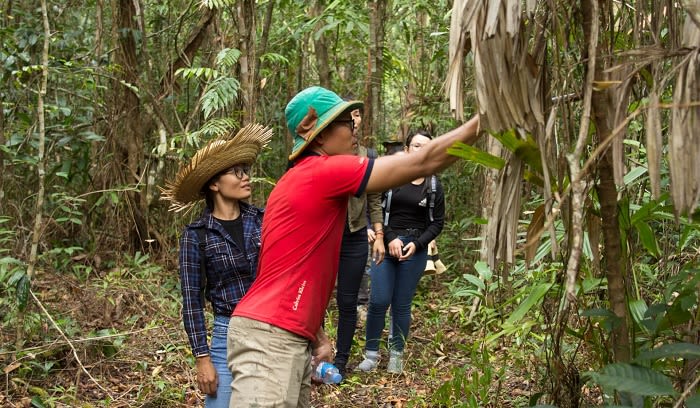 On the 40-minute boat ride from Trapeang Rung pier to the camp, trees and foliage spilling into the river, birds calling and animals rustling through the trees, it's hard to comprehend that beyond the boundaries of the concession, the jungle is mostly lost to deforestation.

Allan Michaud, the camp's manager and a professional wildlife photographer, explains how, when they first came to the area, where there should have been the sounds of hornbill, heron and kingfisher calling, there was silence. But now a vibrancy has returned and the wildlife is thriving.

With all proceeds from tourism being channeled into running the camp, you get a warm and fuzzy tinkle of immediate gratification seeing that every stay, including yours, matters. Here at Cardamom Tented Camp you can be as involved as you want to be, including joining the park rangers on jungle patrols to clear traps and protect the wildlife and timber against poachers. Or you can chill on your tent's patio watching a family of macaque monkeys making their way through the canopy opposite the breakfast station. You've already made a difference by simply choosing to stay here.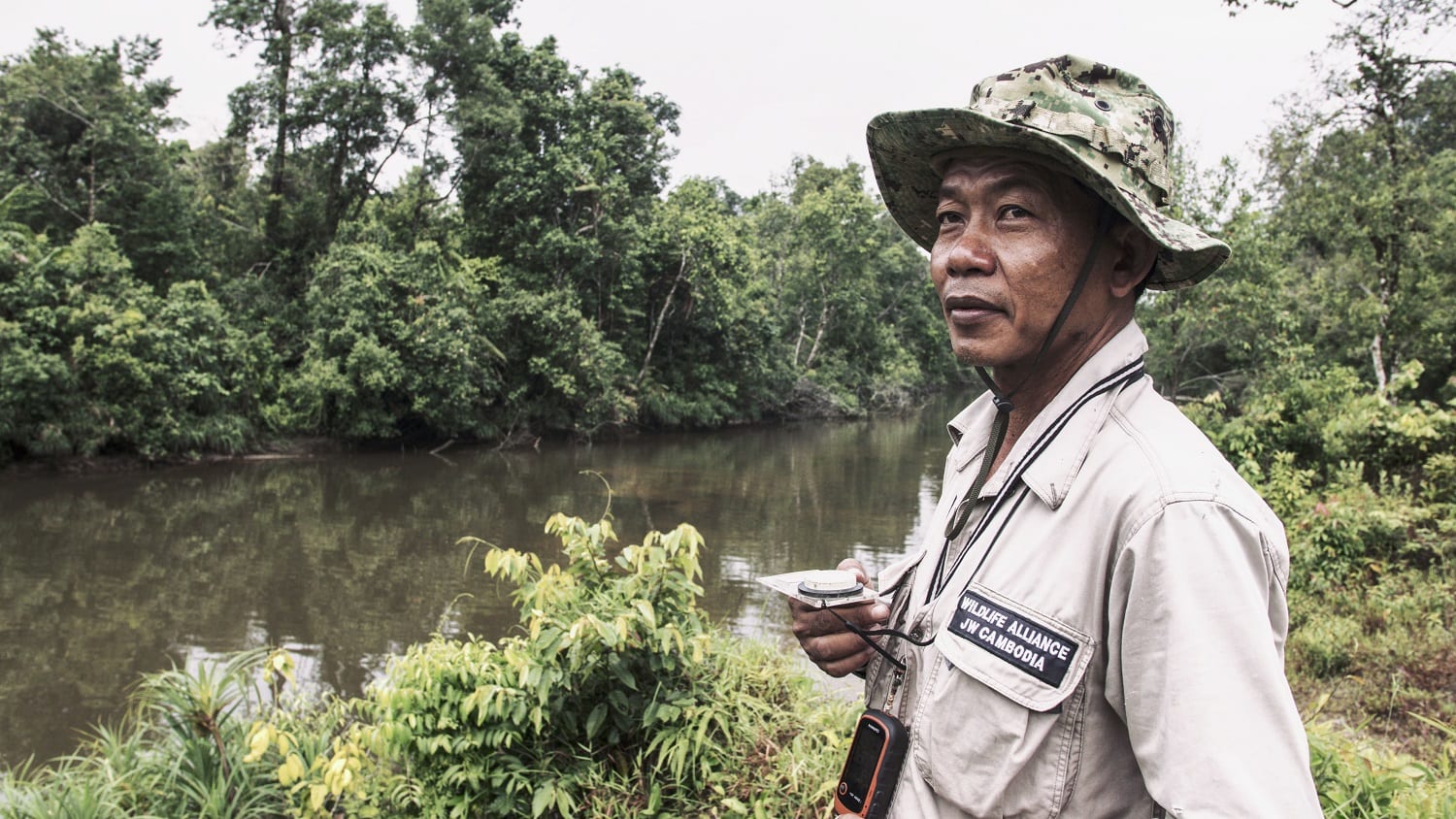 A message for the fellow city-slickers concerned about badly designed mosquito nets:
this camp features comfortable beds, sturdy bamboo and rattan furniture, electric fans and bathroom facilities with hot water and rain showers.
You will want for nothing. But it is still a simple affair with the restaurant doing double duty as the reception area, lounge and office.
So some basic expectation management is advisable.
Do expect to watch wild monkeys and incredible birds sail past as you enjoy your morning cappuccino.


The Cardamom Tented Camp is environmentally sustainable through and through.
Plastic bottles are banned, the solar power system supplies all the electricity and as much as possible is reused and recycled.
Sustainability also means supporting the local community.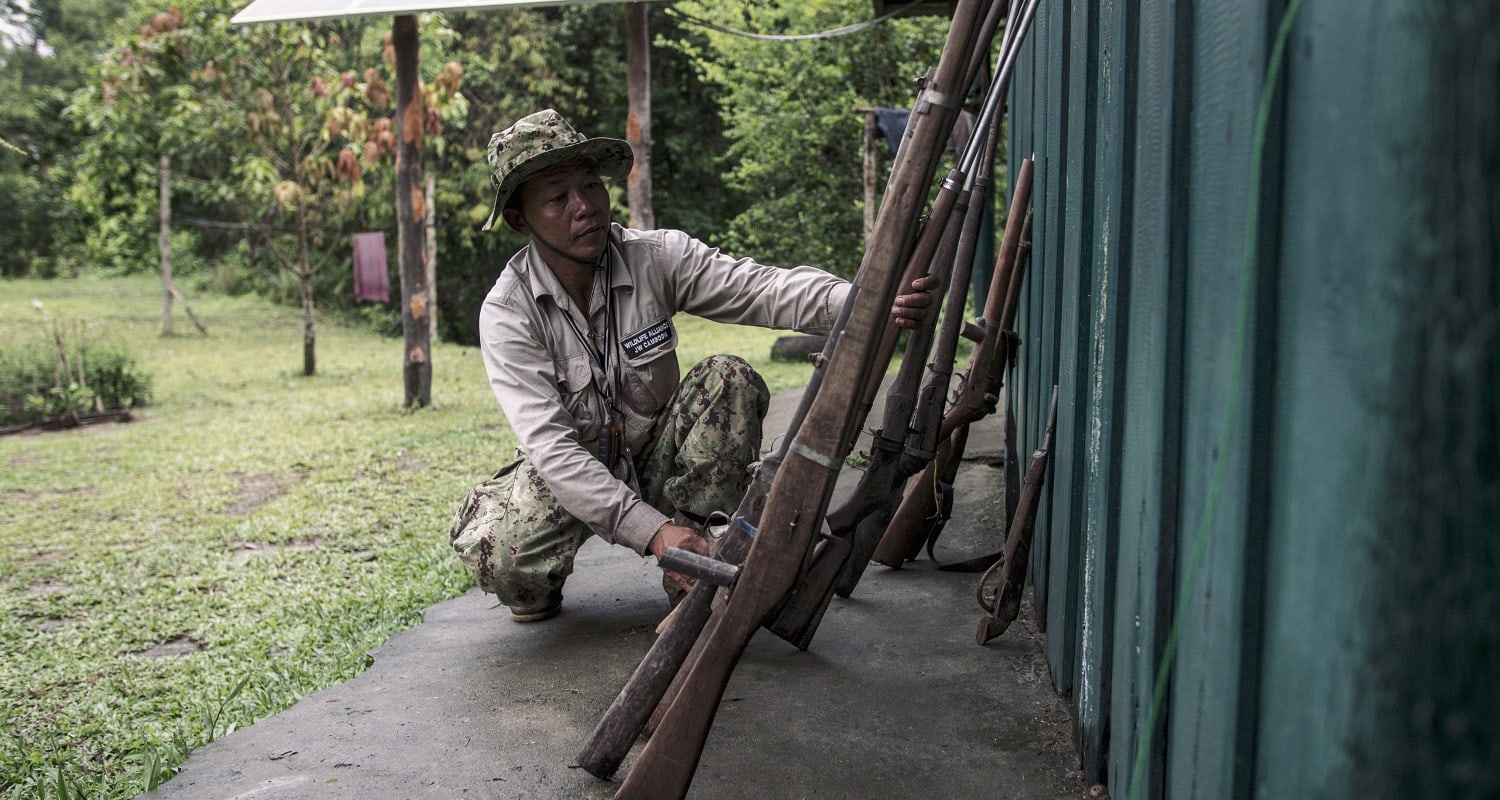 Most of the staff are from the nearby Trapeang Rung village and while their pride in sharing their heritage is obvious, their reasons for joining the rangers are not necessarily what you'd imagine. The head ranger, Sokkeng was once an illegal poacher himself, but having spent years working with Chut Wutty, a renowned Cambodian environmental activist, has dedicated himself to conservation activities.

Some of the others were also once hunters, but Romica Grosu, the Wildlife Alliance's Monitoring Manager, tasked with assembling and maintaining the rangers, cautions not to have any illusions. These men did not simply see the error of their ways and changed their stripes overnight, but rather becoming a ranger offered improved stability and a steadier income.

Forest rangers are a friendly lot and storytelling comes natural to them. During our 2.5-hour forest hike to Preak Tachan Station, data on severe effects of logging, snaring and poaching are artfully grafted onto tales of adventure and misadventure.
Later that day, scooping out creamy coconut flesh on board a canoe taking us back to camp, the general consensus is that Cardamom Camp experience is more than us simply escaping the city in pursuit of eco-travel credentials while making no positive impact on the community. All around us are examples of what can be achieved under efficient management in just a few years.
We also feel that our presence truly matters, and not only as an excuse to break the routine of the rangers' job by moonlighting as our tour guides, but also by us helping to spread the word and by raising awareness long after we've returned to the Big Smoke.
Having experienced firsthand how sustainable travel has evolved in the past years, we feel better equipped to make informed travel decisions moving forward, not to mention, reconnected to one another and bursting to share stories with friends and family back home.