Primary content
A moment in time: photographing the people of Vietnam
Vietnam is a hugely diverse country - it's home to 54 different ethnic groups, each with their own traditions and customs. Yet their existence is a fragile one, and the heritage of these people is in danger of disappearing altogether. Renowned French photographer Réhahn has embarked on a mission to capture images of every one of these cultures, and his work will be on display at the Co Tu Night Festival at Anantara Hoi An Resort, a celebration of the customs and traditions of the region's own ethnic minority.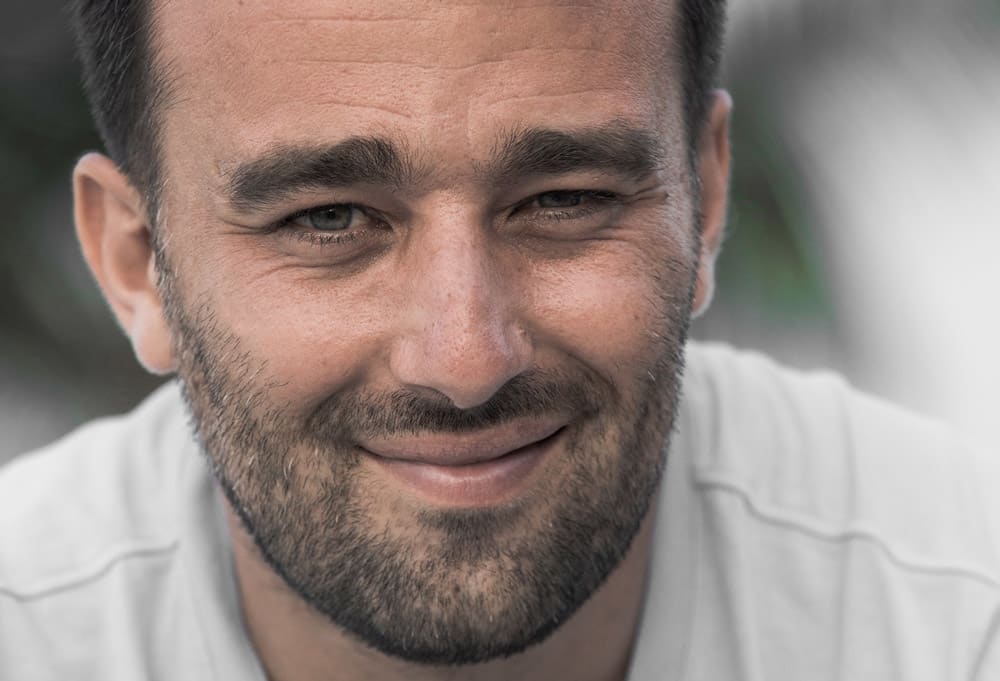 Réhahn first visited Vietnam in 2007, and immediately developed an affinity with the country. Speaking to Anantara Nomads, he explains why he became so engrossed with these groups. "I started photographing them in 2011, during my very first trip to the north of Vietnam. I realised that these century-old cultures are slowly but inevitably dwindling, and it became clear to me that my new role as photographer would be to showcase and preserve that little-known cultural diversity. Since then, I have travelled almost every province of the country and it is still an ongoing project. I have discovered 46 of the 54 ethnic groups of Vietnam, so I still have to meet eight of them."
His striking and intimate photographs are the result of immersion in these communities, and the building of trust. His work is much more than just the images, however - at the beginning of 2017, Réhahn unveiled the Precious Heritage Art Gallery Museum in Hoi An. He explains, "The museum presents more than 30 tribes through giant portraits of tribes members, the stories of these encounters as well as traditional costumes, often offered by the chief of the villages themselves to have their culture represented, and some of them being the last costume of those tribes."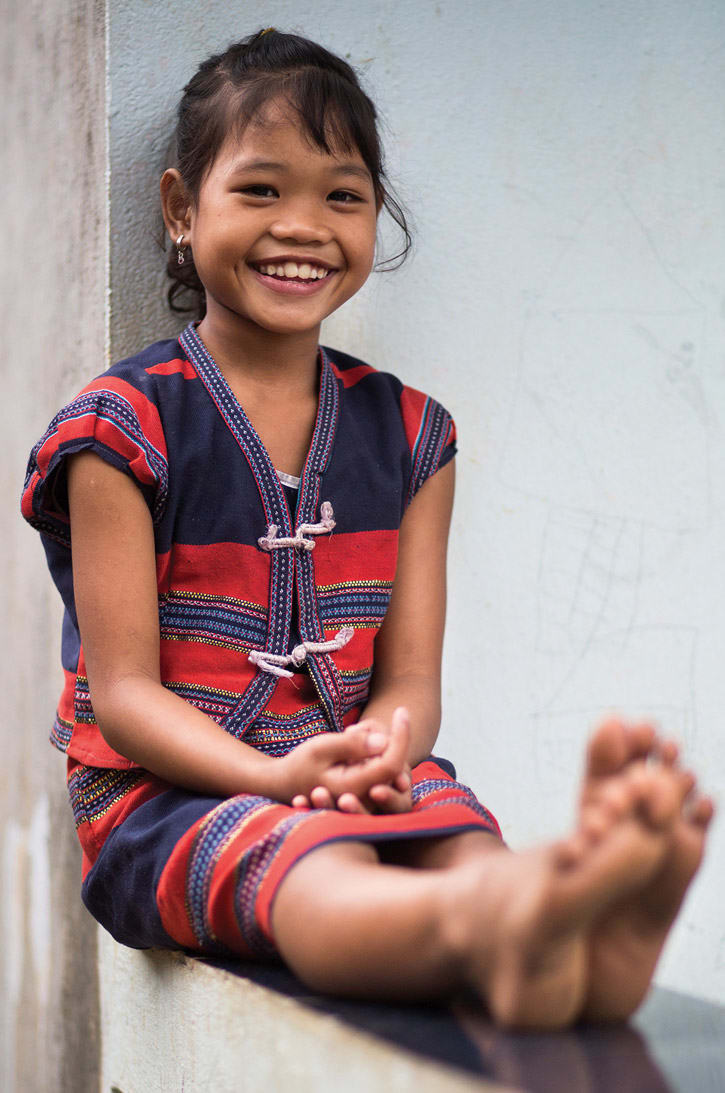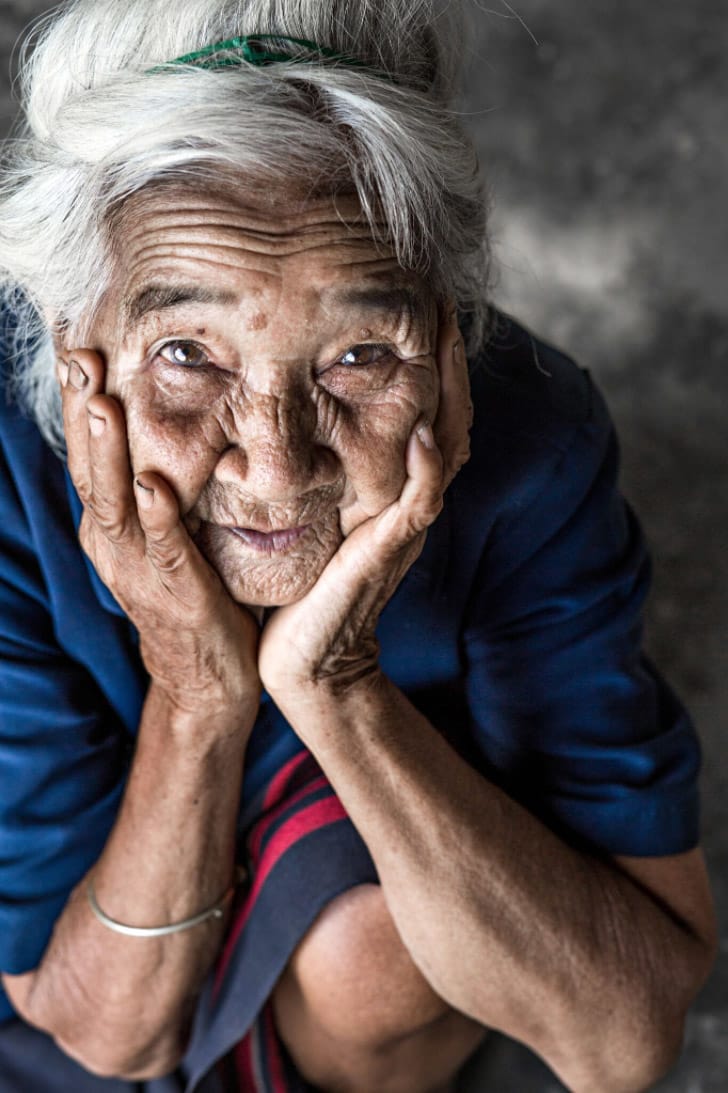 Having worked for 10 years on his mission, Réhahn has many fond memories of his experience, yet one stands out. "A turning point was when I met Madame Xong from the portrait Hidden Smile and all the amazing consequences of this shot. This picture has been featured in prestigious media which made my work known internationally. We are still very good friends and after going to Hanoi with her in 2016, when the photograph entered the permanent collection of the Women's Museum in Hanoi, we have just been to Saigon to celebrate the opening of my new gallery, Couleurs d'Asie by Réhahn - Saigon. Both the trips were her first time in the two cities and it is incredible to live such an experience with her - she is 80! In general, the off-camera moments are the most memorable, all the laughs and stories shared and the complicity created are the reasons why I am still inspired as a photographer."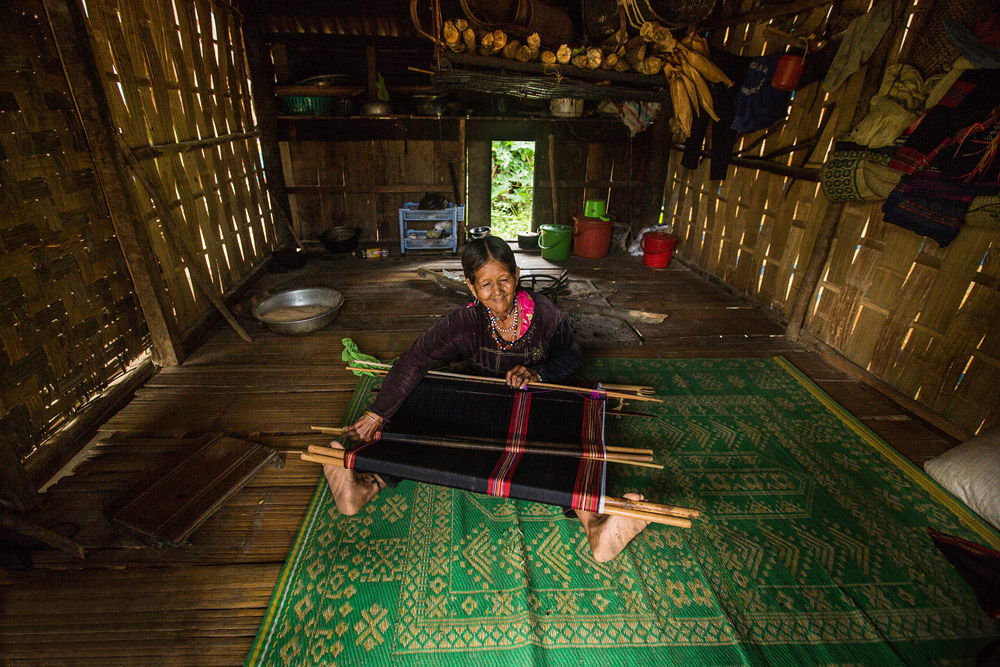 Despite his travels throughout Vietnam, Réhahn calls Hoi An home, and it's clear it's a place which is very important to him. "I've been living here for six years but there is not one day when I don't think that The Yellow City is a photographer's heaven," he confesses. "I love the traditional side of it, the ancient architecture of course, and the slow pace of life here. I live in Tra Que where beauty is everywhere and people are charming. The countryside is extremely varied with the coast, the rugged mountains, the lush jungle, the forest and the bright green rice paddies. I love to think that ethnic groups are also living very close to Hoi An and even if it is little known, this area is a great cultural mosaic within Vietnam."
The Co Tu people live in the Hoi An region, and Réhahn's work with them has left a strong impression on the photographer. "The Co Tu is a very inspiring group. Besides being one of the most welcoming and kind people I've ever met, I am very impressed how they maintained a very strong culture. Unfortunately, I've seen tribal traditions disappearing in some groups in Vietnam, but the Co Tu are making huge efforts to pass on their customs, art and story. They own a vast culture, and with the help of the Quang Nam Province and a Japanese cooperation Program (FIDR), they opened cooperatives to teach to the younger generation the core of their culture. I am proud to be part of bringing their culture in Hoi An during the Co Tu Night Festival."
The festival will be held on the 9th of June, 8th of July and 6th of August at Anantara Hoi An Resort. It will commence with a floating lantern ceremony at the property's jetty, illuminating the Thu Bon river with myriads of shimmering lights. A sumptuous buffet dinner will then be served at the Riverside Café while traditional dancing teams of Tay Giang, Dong Giang and Nam Giang districts take centre stage. There will also be a talk by Réhahn, who will offer an insight into the daily life of the Co Tu community. "Since the very beginning, Anantara was interested in me displaying these photographs," he says. "I am grateful for their support and I believe we share the same interest in showing more than what it is obvious."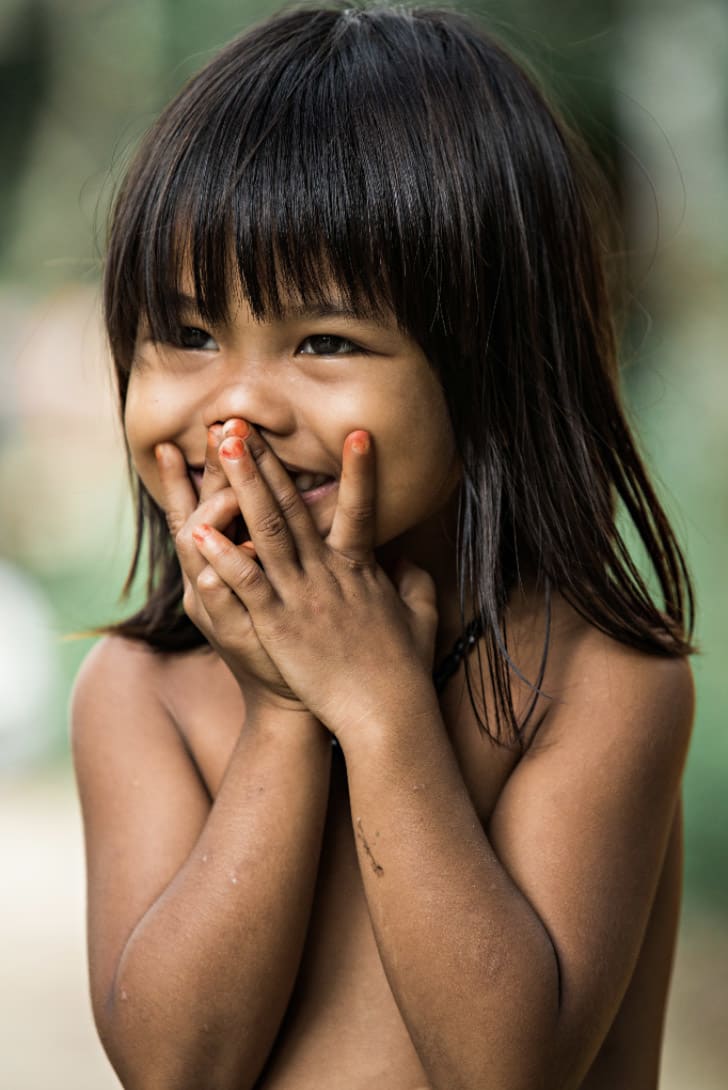 Even with Réhahn still to experience eight of Vietnam's ethnic groups, he has learned a lot from them over the past 10 years. "As a photographer, meeting these groups have been a great chance. I witness every time an unlimited generosity from people, open to tell me their stories, to spend time with me and to show me their culture, most of the time with great pride, willing to share their feelings towards the evolution of their culture and to show me their soul in the photograph they allow me to take from them. As a human and a father, it is an awakening experience because it taught me a lot about the importance of transmission of our heritage. How do you get your kids interested into your culture and others cultures? It obviously proved to me the beauty of humankind and how we have been capable of creating rich art and languages and traditions that are meaningful, respectful of others, ancestors, nature."
For more information on the Co Tu Night Festival, please visit the Facebook event page.