Primary content
Anantara's Top 8 Reasons to Visit Cambodia
Adventure
Discovery
Family
Culinary
While the world has been in lockdown for the last 18 months and borders have yet to reopen to international travel, previous visitors of Cambodia will notice some changes once they return to the popular temple town of Siem Reap.
Siem Reap has undergone a major redevelopment as part of the Siem Reap Tourism Development Master Plan, aiming to transform this main tourism hub into a smart town while preserving Khmer culture and historic architecture.
Newly laid boulevards, new walking streets, bicycle lanes and gardens compliment the town centre. While at the temple sites new forested bicycle tracks and the relocation of vendors to dedicated areas will greet tourists with a peaceful experience within the Angkor complex unseen for a long time.
Sunrise at Angkor Wat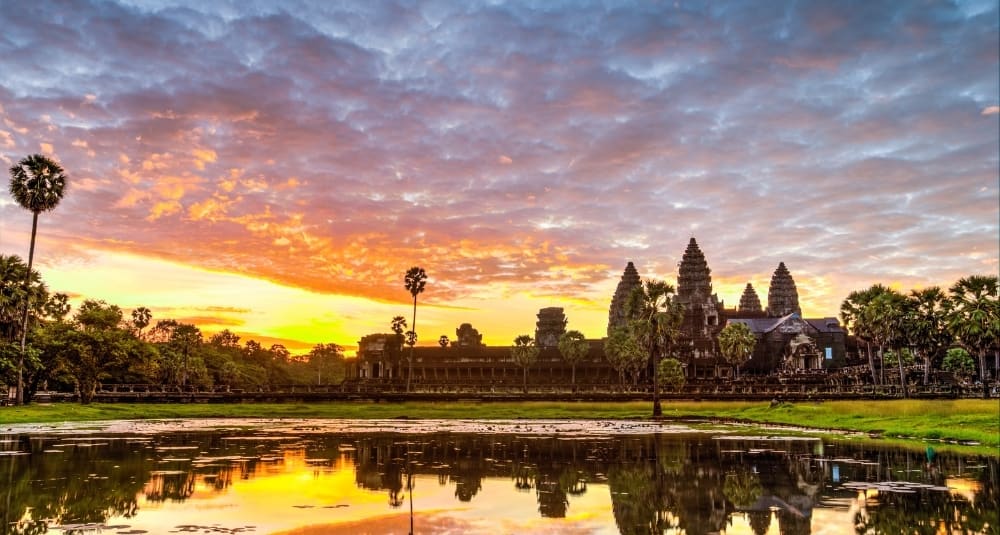 The most magnificent and revered of Angkor's temples, the grandeur and design of Angkor Wat is truly a sight to behold. Visitors flock to see the towering monument each day from dawn, and for good reason - it's the largest religious monument in the world, spanning the size of over 300 football fields. Within this expanse are intricate carvings, sprawling grounds and dizzying towers that date back over 900 years. It's a must-see lifetime experience.
Ta Prohm – Tomb Raiders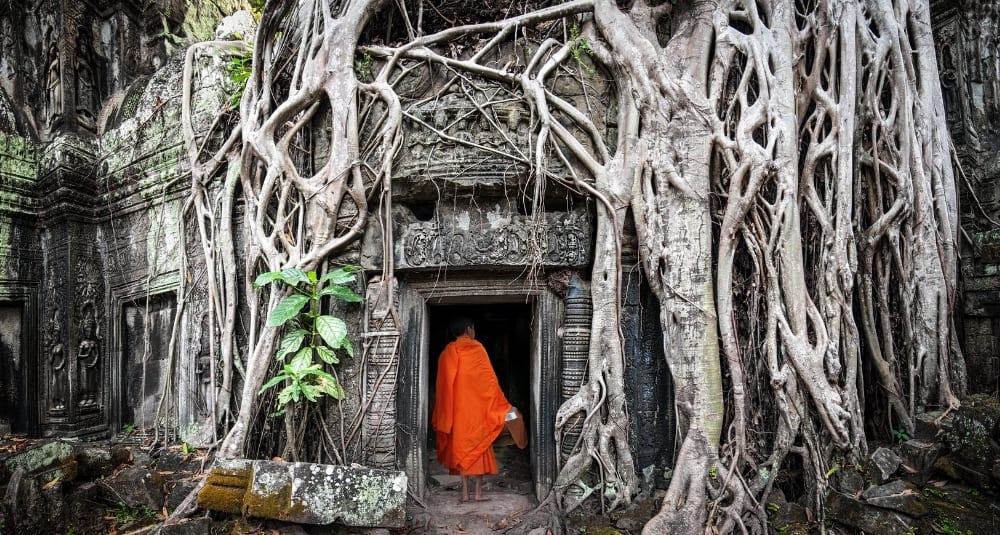 While this site is probably best known for featuring in the film 'Tomb Raider' starring Angelina Jolie, it's set apart from Angkor's other temples by its unique atmosphere. Left in almost the same state in which it was discovered, the ruins are intertwined with tree trunks and walls bursting with buttresses. Walking through Ta Prohm feels like you're discovering it for the first time - buried deep in the jungle, shadows sprawling across your path, as you uncover a historical monument lost for centuries.
Cambodian Cuisine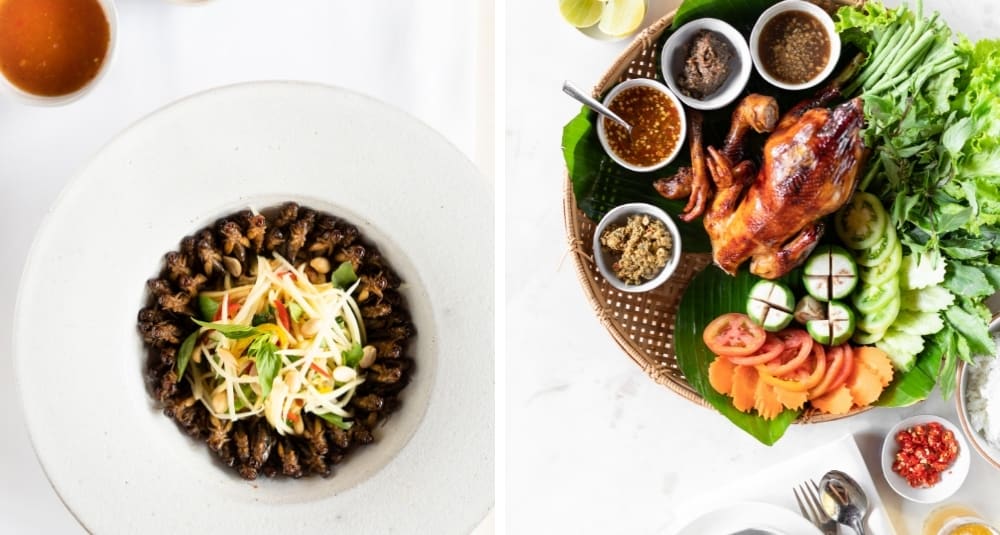 There's much more to Siem Reap than its temples. Khmer food is plentiful and delicious. Cambodian Kampot pepper is used in many dishes, in favour of chili. Anantara Angkor Resort has gone back to the roots of Cambodian cuisine with a new exotic Khmer menu consisting classic local favourites including crispy fried giant crickets stuffed with minced pork and peanuts; stuffed frog; free range Khmer chicken marinated with wild honey and fermented fish, a local delicacy called Mam, served with pork intestines and local vegetables.
The Old Market
Located between Pub Street and the Siem Reap River, the Old Market is a spot for both tourists to discover unique souvenirs, and for locals to pick up their fresh produce. Also known as Psah Chas, it's such a hub for the town that many addresses use the market as a reference point. Amidst the labyrinth of stalls, you can find jewellery, carvings and fabrics, including krama, a traditional Cambodian scarf still worn today. In addition to the fresh fruit and vegetables, you'll also find brightly coloured soups, different varieties of rice, dried fish and pork sausages for sale.
The Circus is in Town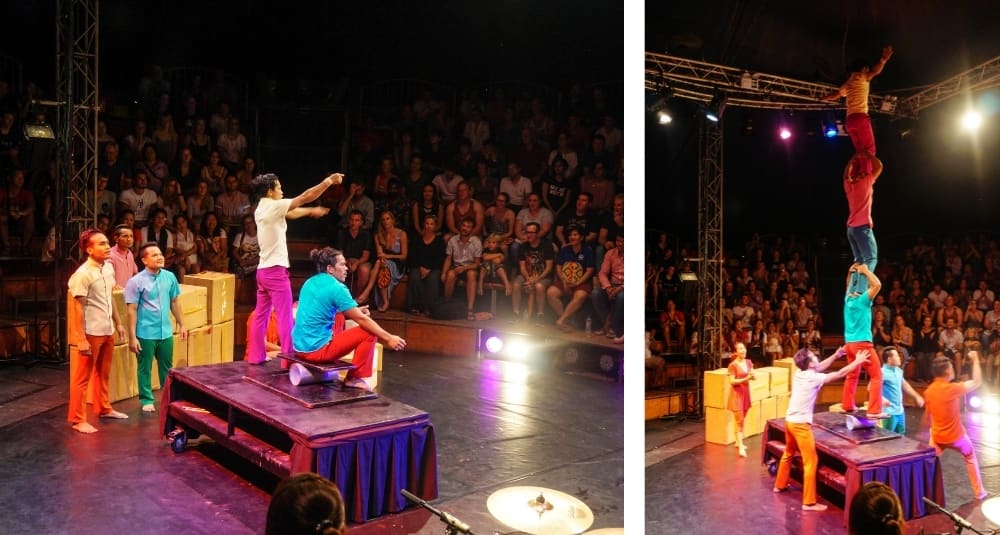 Phare – The Cambodia Circus is really something not to be missed in Siem Reap. Talented local artists combine their music, acrobatic and often comedic skills to enthral visitors with tales of Cambodian life, both present and past, with different themes such as poverty, war, discrimination and religion all written and based on the experiences of the creators and performers.
Cycle Away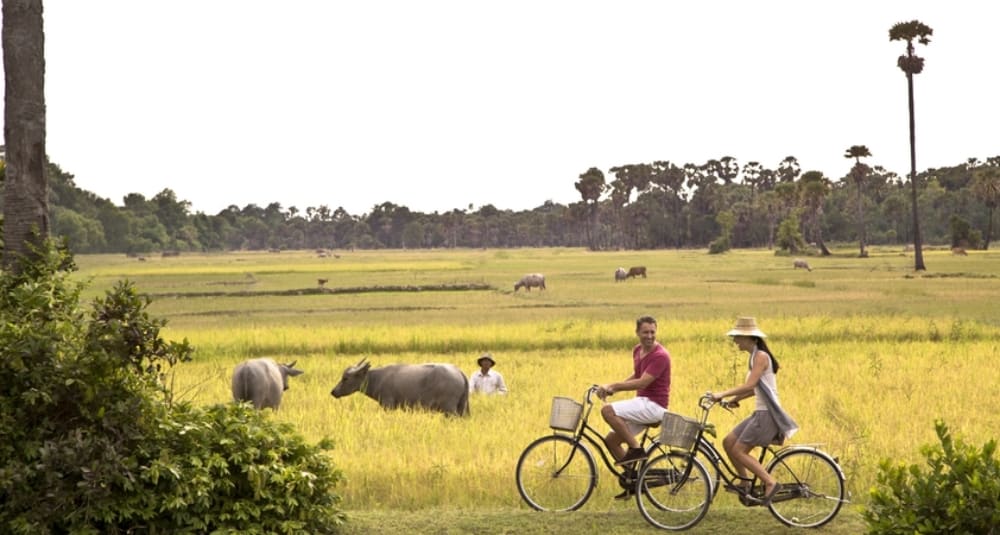 A bike tour is a fantastic way to experience many destinations and Siem Reap is certainly no exception. Glide along rural terrain experiencing the landscape at your own pace. Bike tours offering a variety of scenery are most valuable for experiencing the stunning contrast of the region. Local farmers and their rice paddies, small villages and pagodas slowly transition toward the bustle of Siem Reap's culturally rich centre, where vibrant local markets, artistic hubs and incredible riverside attractions can be experienced at a leisurely pace.
Pub Street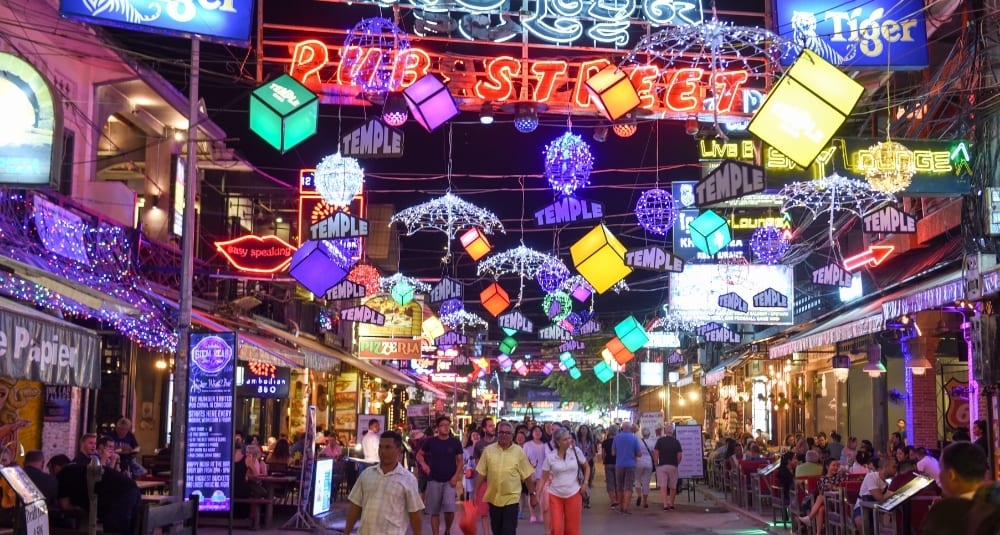 As the sun begins to set, this popular street becomes a buzzing entertainment hub, boasting a wide array of pubs and restaurants. Numerous alleyways extend from the main street, each with their own unique character and theme. Particularly interesting is 'Alley West', an alley which runs parallel to Pub Street in which the artistic spirit of old Siem Reap is said to be embodied.
Stay With the Best in the World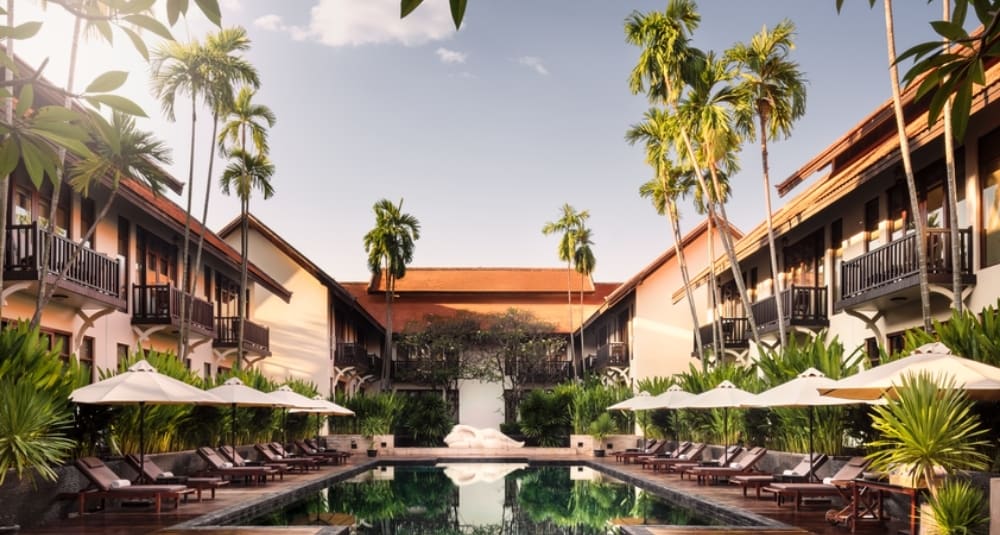 Anantara Angkor Resort was recently included in Travel+Leisure USA magazine's iconic top 500 – an illustrious list that recognises the 500 best hotels in the world, as chosen by their readers. The hotels listed in the T+L 500 are derived from the results of the magazines 2020 World's Best Awards. The honourees are chosen on criteria such as demonstrating a commitment to excellence, each embodies the best qualities of its community and offers an unparalleled experience – from amenities to on-site activities.
Curated For You
You Might Also Like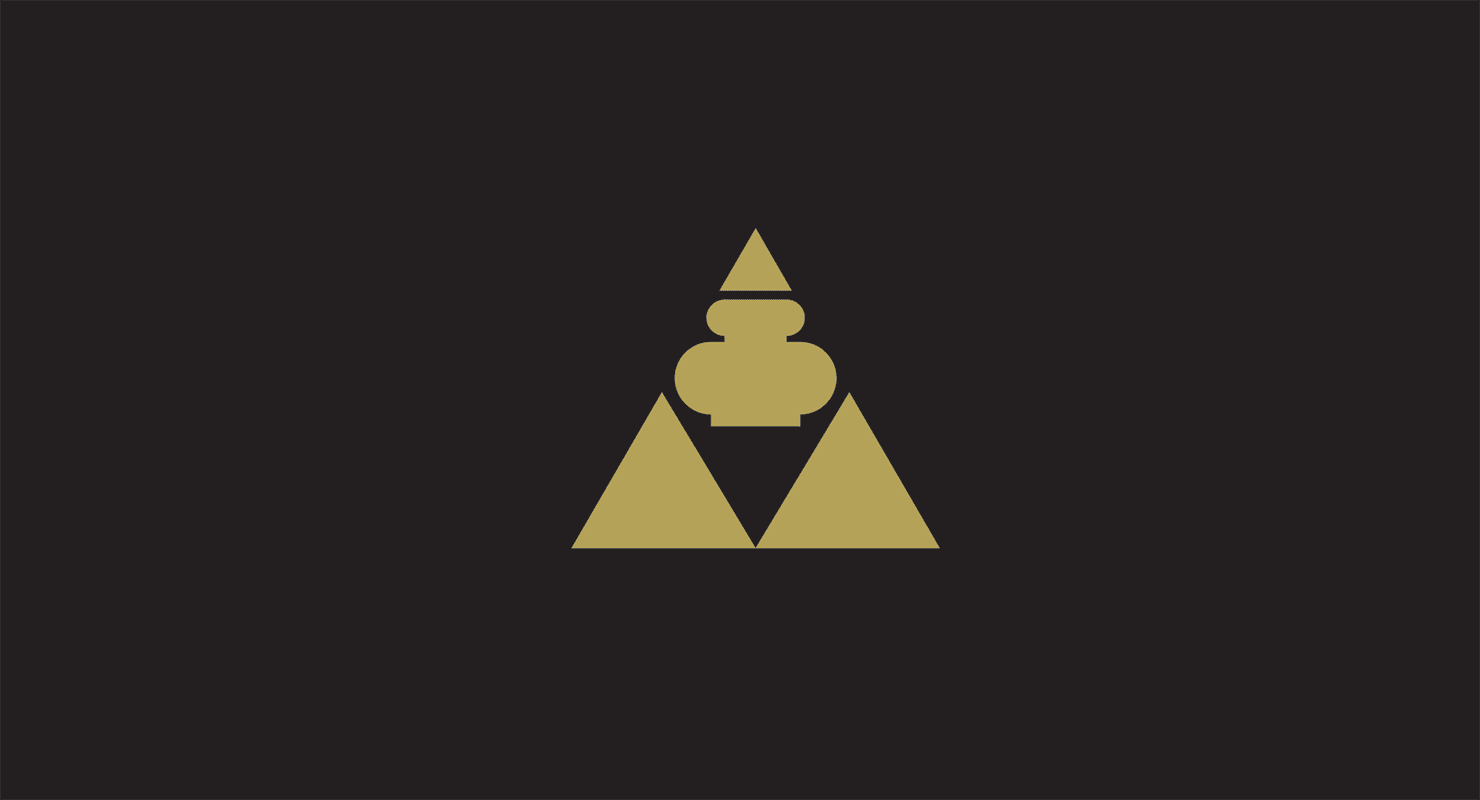 Explore ancient Khmer legends and immerse yourself in the rich tapestry of history in this ancient kingdom at Anantara Angkor Resort. Wherever you find your inspiration, allow Anantara to guide your journey, with dedicated experience butlers on hand to facilitate your ultimate adventure. Explore legendary temples, delight in bespoke local experiences or relax and let your stresses and worries melt away with unlimited relaxation in our spa.