Primary content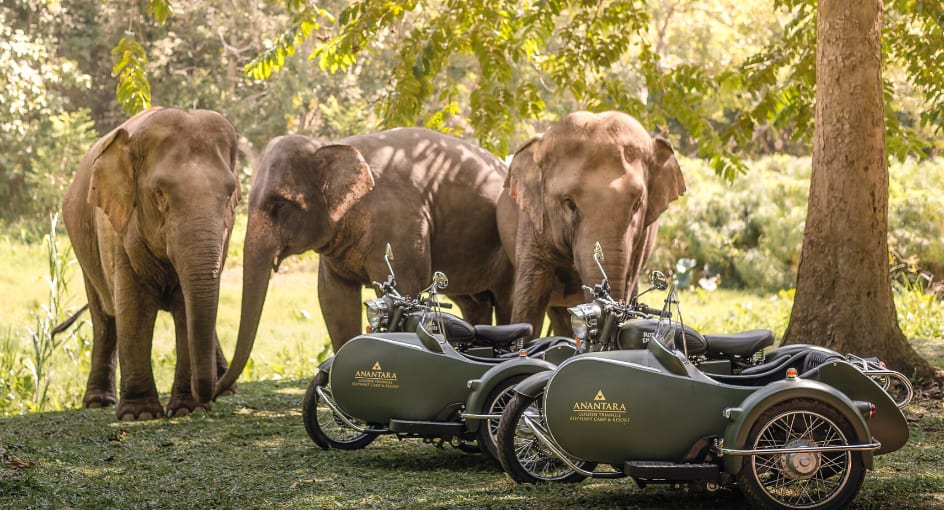 Give your explorations a royal kickstart
Prepare for an exhilarating ride around the resort, Thailand's lush northern jungles and beyond in a Royal Enfield Classic 500 sidecar. We are proud to be the only hotel in Thailand to offer this unique transportation option and invite you to climb aboard for a memorable experience. Cruise past elephant pastures; glide around the Golden Triangle; take a ride around Doi Tung.
ENQUIRE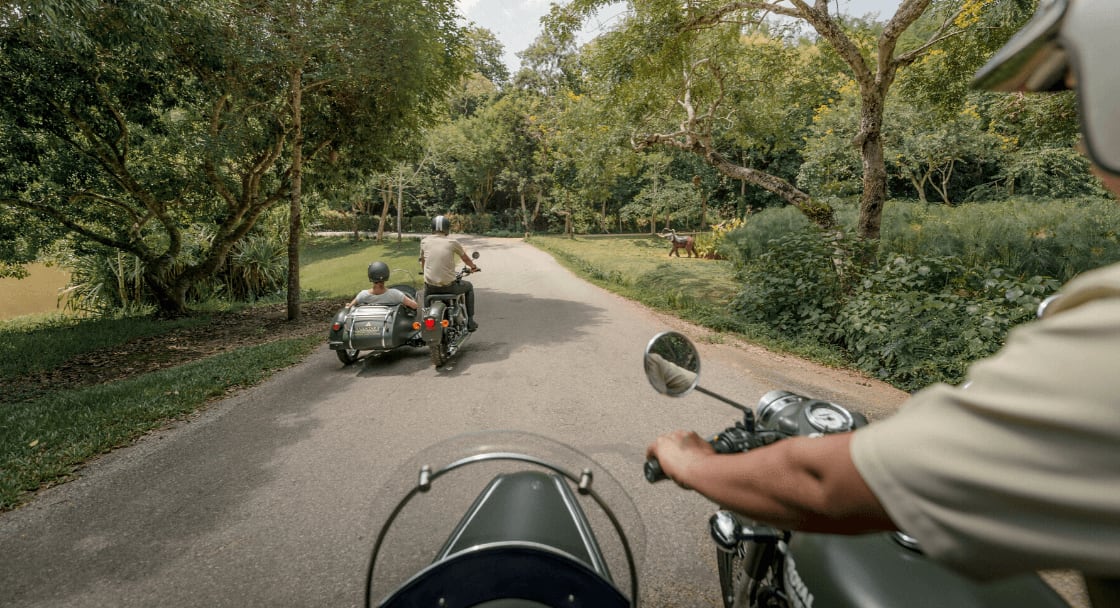 The wind in your hair
First produced in 1901, Royal Enfield's old-school, post-war design is perfect for adventurous terrain. Allow your private driver to open up the engine and whisk you off on an exploration of our resort, for views of the Mekong and Ruak rivers and majestic three-country panoramas.
Venture further afield into Thailand's fabled Golden Triangle to discover the unique traditions of the region. Visit the Giant Golden Buddha in nearby Chiang Sean, sacred temples of the past, a local market and ancient Lanna sites.
Take a drive to the mystical mountainous area of Doi Tung, the northernmost tip of Thailand and the highest point of the Doi Nang Non mountain range. Visit tenth-century Wat Phra That Doi Tung, and take a ride to see Doi Tung Royal Villa – the final residence of Thailand's Royal Grandmother.
Price: from THB 3,000 per hour with private driver