Primary content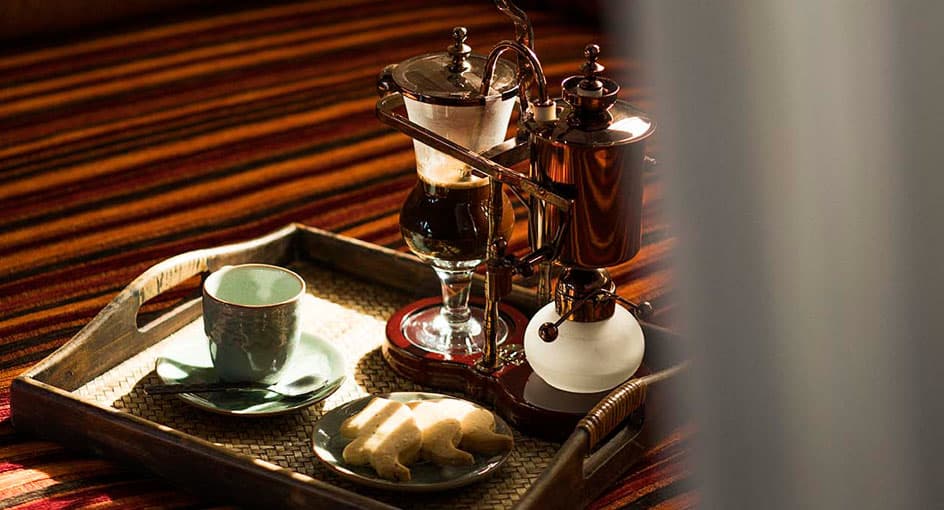 Black ivory coffee to delight connoisseurs the world over.
Savour one of the world's rarest and most expensive coffees. The best Thai Arabica beans are digested by our elephants to create almost no bitterness, before being deposited, handpicked and sun-dried.
Enjoy a tableside serving experience, as beans are ground by hand and brewed in the world's most beautiful high-tech machine for a clean and flavourful taste. You'll also be helping all of Thailand's elephants with every single cup, since 8% of sales are donated to the Golden Triangle Asian Elephant Foundation.
ENQUIRE