Primary content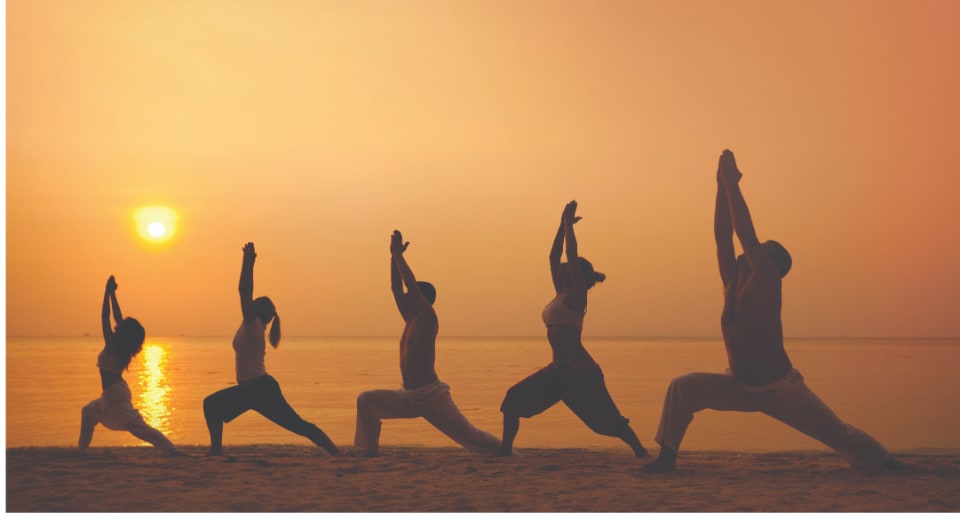 Unwind with the assistance of our expert yogis.
Unwind with the assistance of our expert yogis, designed to acclimate your body and soul during sunrise or sunset. A series of stretches, paired by rhythmic and synchronised motions; These soothing complimentary classes are suitable for all levels and aims to align your chakra and ultimately achieve a tranquil state of mind.
Sunrise Yoga: Available every Sunday at 7.30 am
Sunset Yoga: Available every Friday and Saturday at 5.00 pm
Sunrise and Sunset Yoga
Please allow at least 12 hours in advance to reserve your booking.
Minimum 2 people required for group sessions.
Should you wish to cancel your Yoga session, please do so at least 6 hours prior to your Yoga session.
All Sessions are subject to availability.
Wear comfortable clothes.
Please contact your Villa host or dial the Spa Reception at extension at 8660 to book your session.
These sessions may be conducted Indoors or Outdoors depending on weather conditions.