Primary content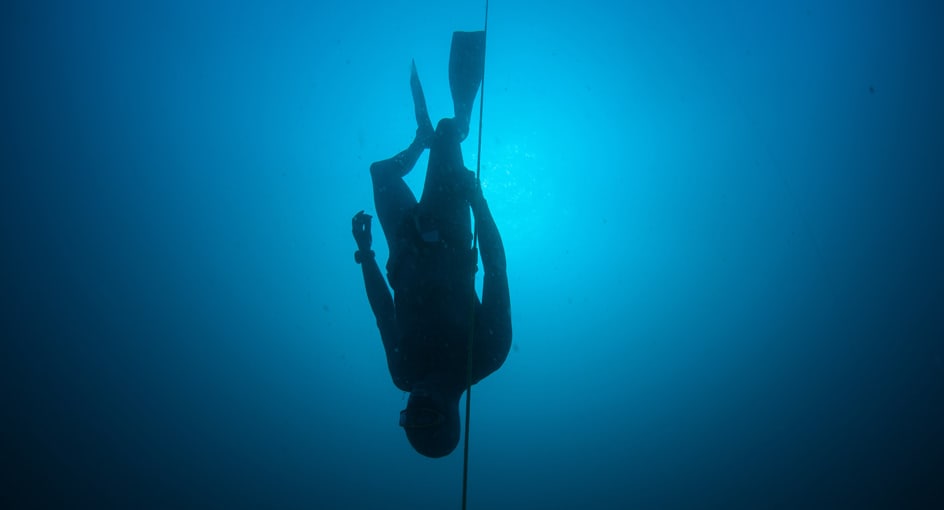 Dive into the new with the Maldives' first PADI-certified freediving centre.
Stripping away the restraints attached with traditional scuba diving, the less-explored activity of freediving lets you pioneer a new aquatic experience. A truly liberating activity that leaves you free to move unhindered through the translucent Maldivian waters.

With no oxygen tank bubbles to distort vision, the vivid colorization of coral life glows brighter than ever. Move at will alongside inquisitively fish, developing a sense of belonging. With every dive, guests acquire the ability to stay below a little longer, discovering more on each descent.
ENQUIRE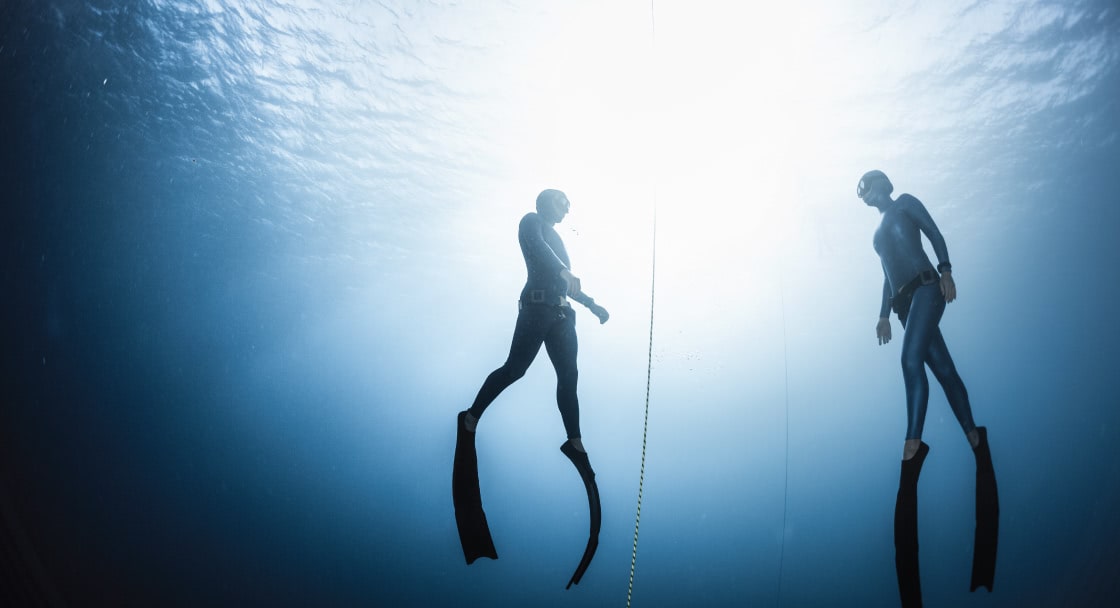 THE EXPERIENCE
Freediving is entwined with the cultural heritage of the islands in the Indian Ocean. Since ancient times locals have harvested sponges and clasped gleaming pearls from beneath the waves.
Amidst the gentle lapping sounds of the ocean, be guided through the techniques with our experts at the Maldives' first PADI-certified freediving centre. With a new focus on breathing and reserving energy, all that's left is to turn in the water and embark on a new journey of self-discovery.