Primary content
EXPLORING BALINESE CULTURE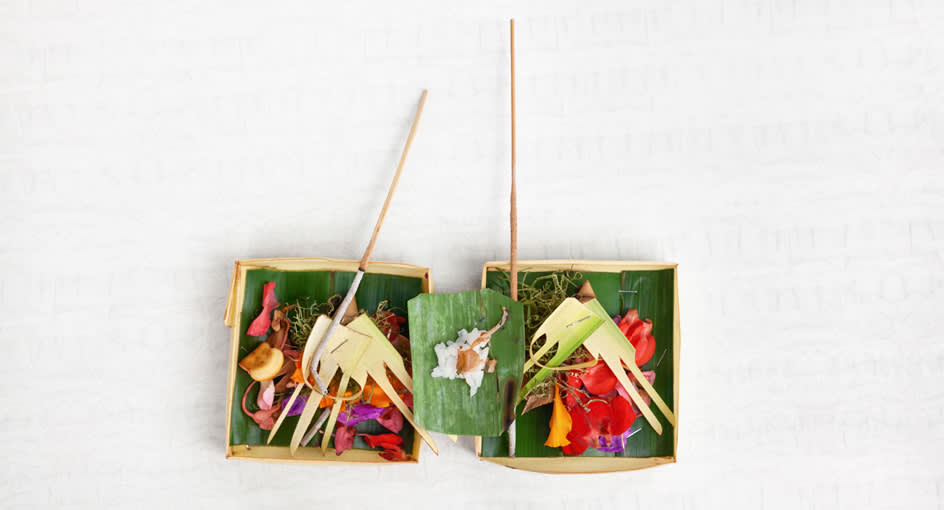 Bali Temples, spiritual offerings, and a day of silence.
Bali's unique culture is a mix of Hindu and indigenous traditions, made iconic through the island's temples, palaces, performative arts and rituals.
Get out and explore, then return to the resort for a yoga session followed by a cleansing ritual with High Priestess Ibu Jero. Learn how to offer a canang sari, a palm leaf filled with symbolic elements found all over the island outside temples and spirit houses. Take a vow of silence on the annual Nyepi.
ENQUIRE