Primary content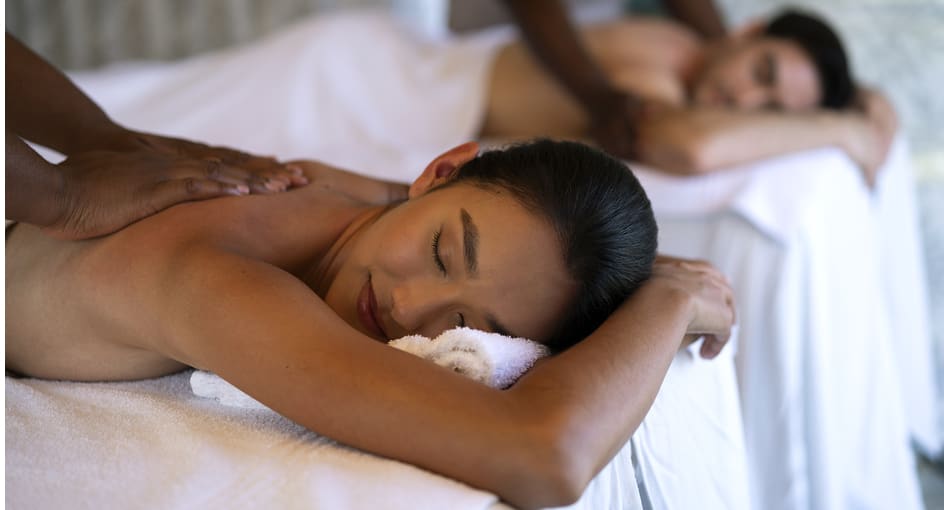 Indulgent Royal Livingstone Spa and wellness journeys.
Restore wellbeing and discover a refreshing approach to unwind and relax while on holiday.
A decidedly unique setting coupled with Anantara Livingstone Spa resort expertise. Indulge in massages on the banks of the Zambezi River. Let the scenes of nature enhance your blissful experience. Purse a healthy journey tailored to your lifestyle and needs. Enjoy the perfect programme of spa, fitness and wellness elements in the tranquil Mosi-oa-Tunya Park.
Sample an array of authentic African therapies using Terres D'Afrique products, as well as classic Western treatments that promote wellbeing throughout your body.
Message us on WhatsApp
CONTACT US
DOWNLOAD MENU
SPA FACILITIES
Three riverside treatment gazebos with breathtaking sunset views
Lush garden and river views
Massages on the banks of the Zambezi River
Riverside relaxation lounge with healthy cuisine on request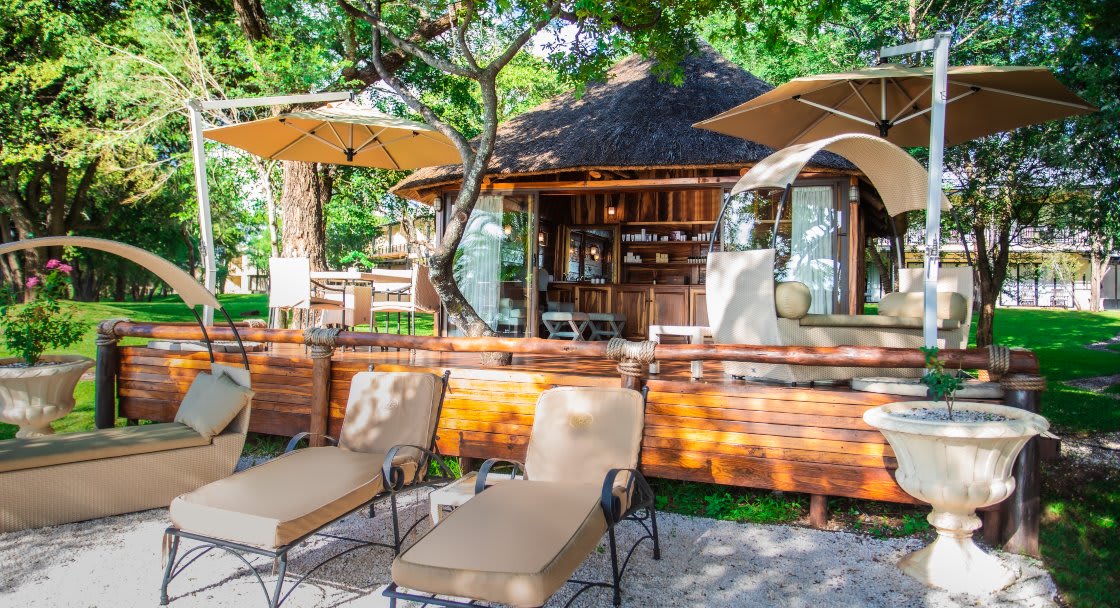 HEALING THERAPIES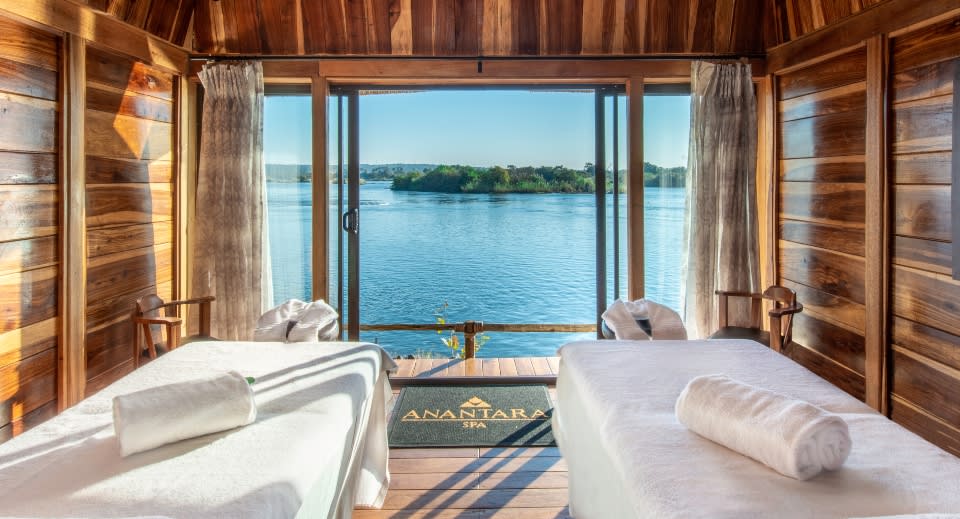 Anantara Spa
Recharge and beautify in the heavenly surrounds of a national park with a wellness journey perfectly crafted to your wishes. Indulge in massages with views of the serene banks of the Zambezi River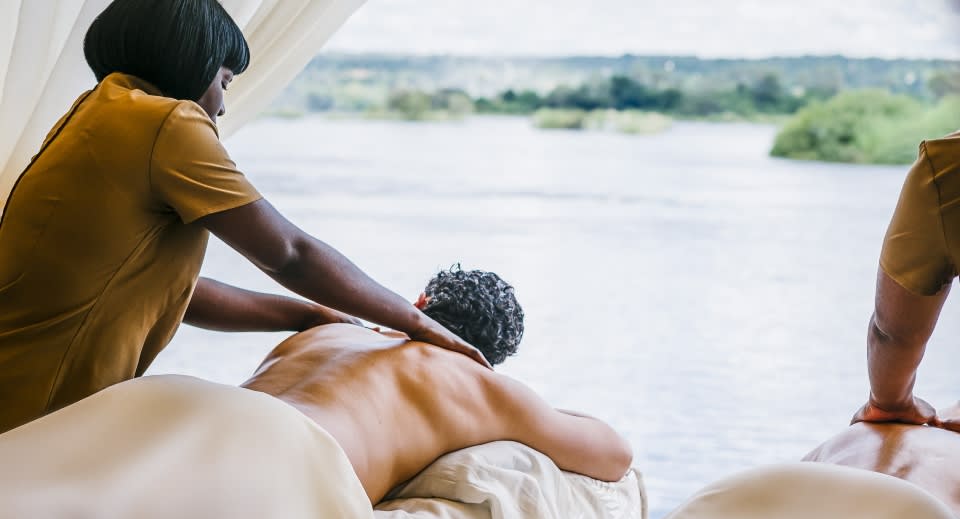 Zambezi Massage
Ukuchina is an age old Zambian healing practice restoring vitality ad relieving stress. The massage is inspired by the flow of the Zambezi River. Commence your therapy with a hot compress soaked in African floral oil to soothe your fatigue, relieve tension and improve blood flow.
MOVEMENT
Hiking
The hotel offers complimentary access to Victoria Falls. The Boiling Pot is situated in the national park with a stair pathway that leads you to a scenic route of the World Heritage Site.
It is a great way to keep fit and admire endless views of the Zambezi River and Victoria Falls.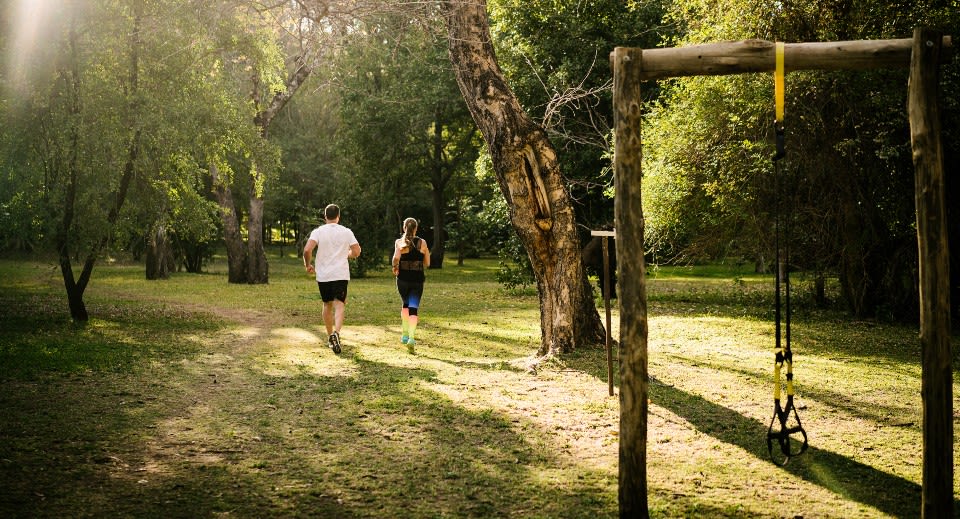 Jogging
You have the choice of running the nature trail on the resort grounds or taking to nature and perhaps spotting our resident impala, zebra, giraffe and monkeys.
Start the day and work up an appetite for a healthy gourmet breakfast spread at The Old Drift restaurant.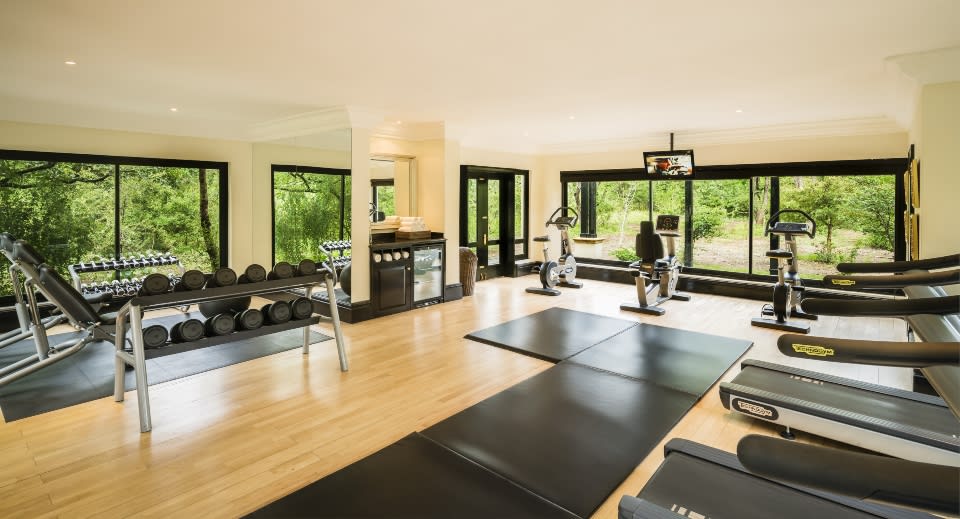 Gym
Energise and recharge at our well-equipped gym. Featuring exercise bikes, treadmills and a variety of weights, get a well-rounded workout.
NOURISHMENT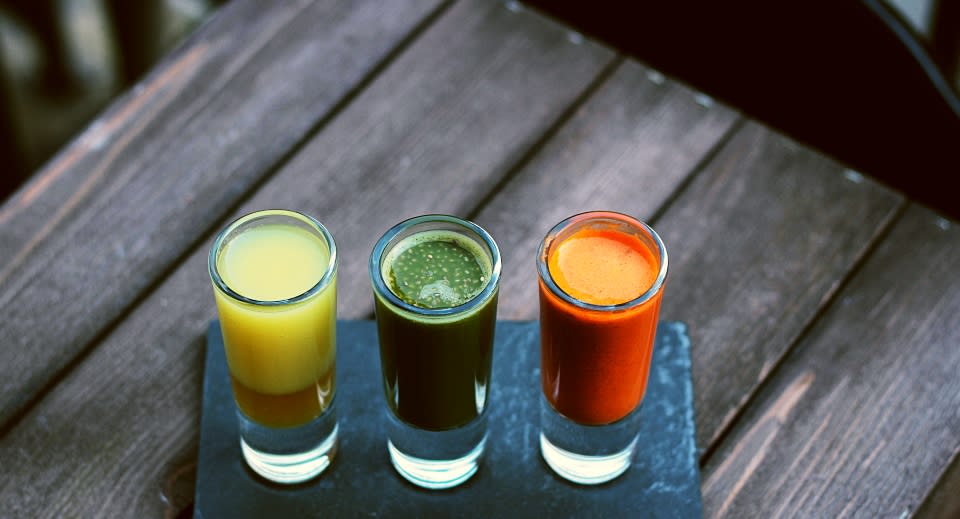 Spa Health Bar
Enjoy a selection of delicious beverages an snacks from our Anantara Spa Health Bar. Stay energised with fresh fruits packed with lots of nutrients, or enjoy an afternoon with anti-oxidant herbal tea.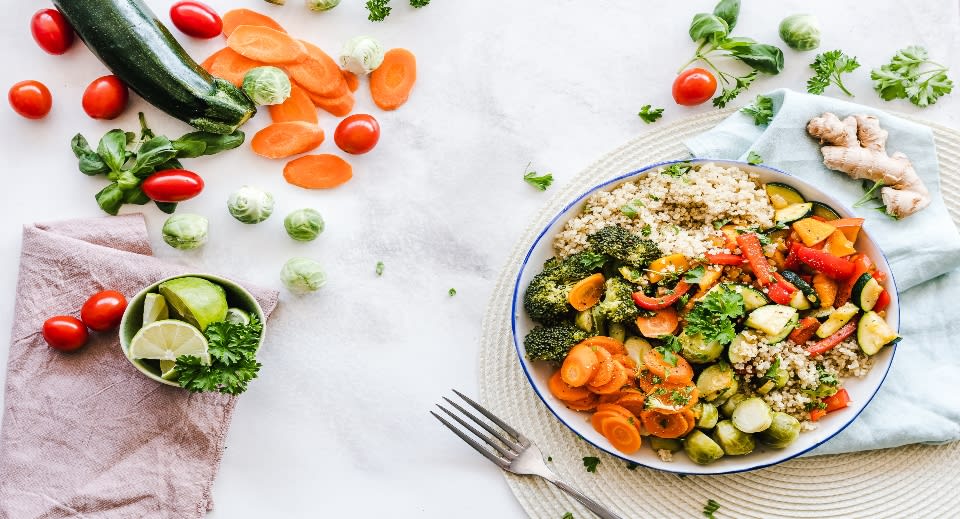 Wholesome dining
Heal from the inside out with a variety of wholesome and delicious menus and dining options. From Keto cuisine to Vegan delights and colourful salads, its all made exclusively for your specific lifestyle and wellbeing.
CURATED FOR YOU
You might also like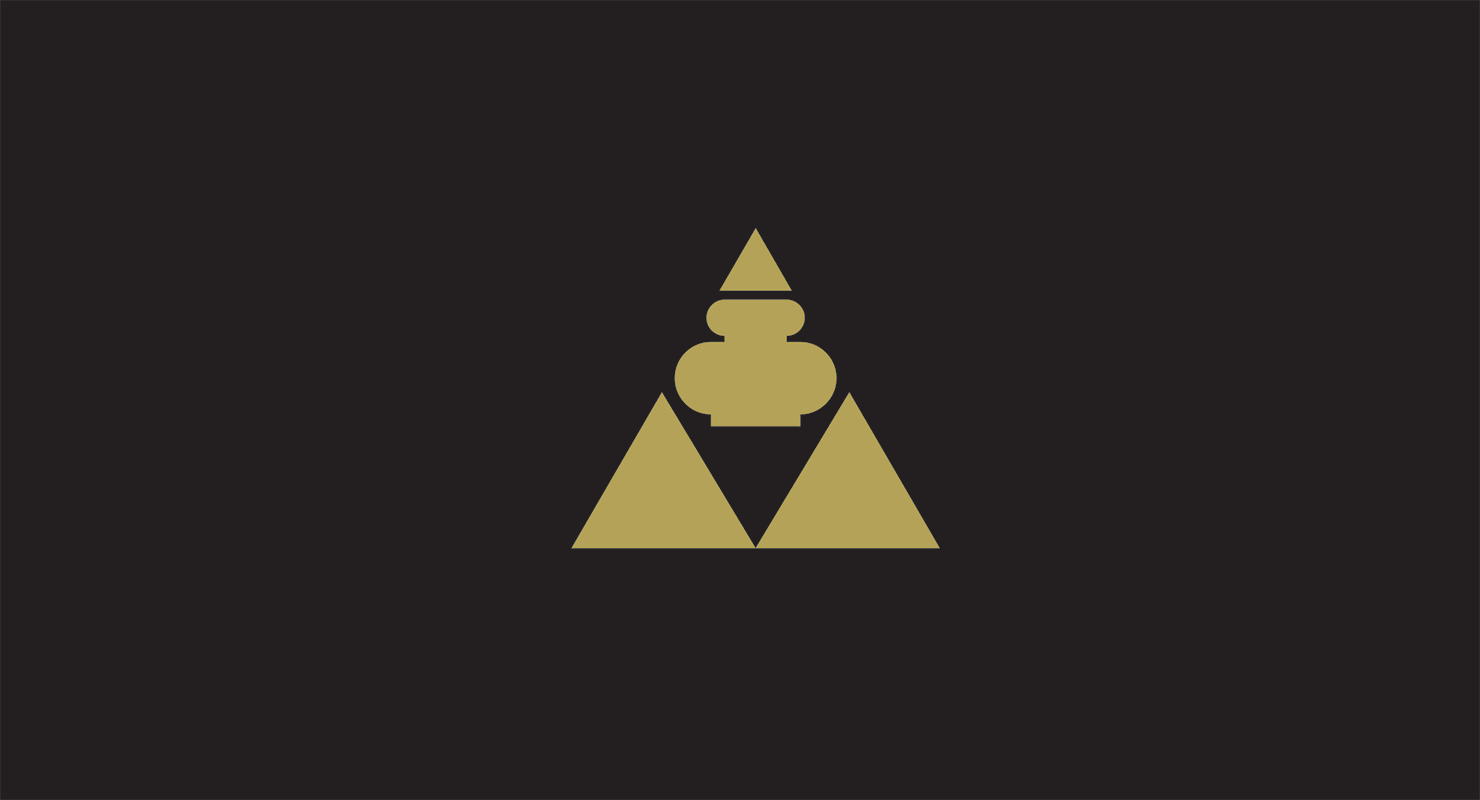 From
781.00
Treat body, mind, spirit & soul with a three-day Spa retreat.
Special Offers
Find Your Bliss.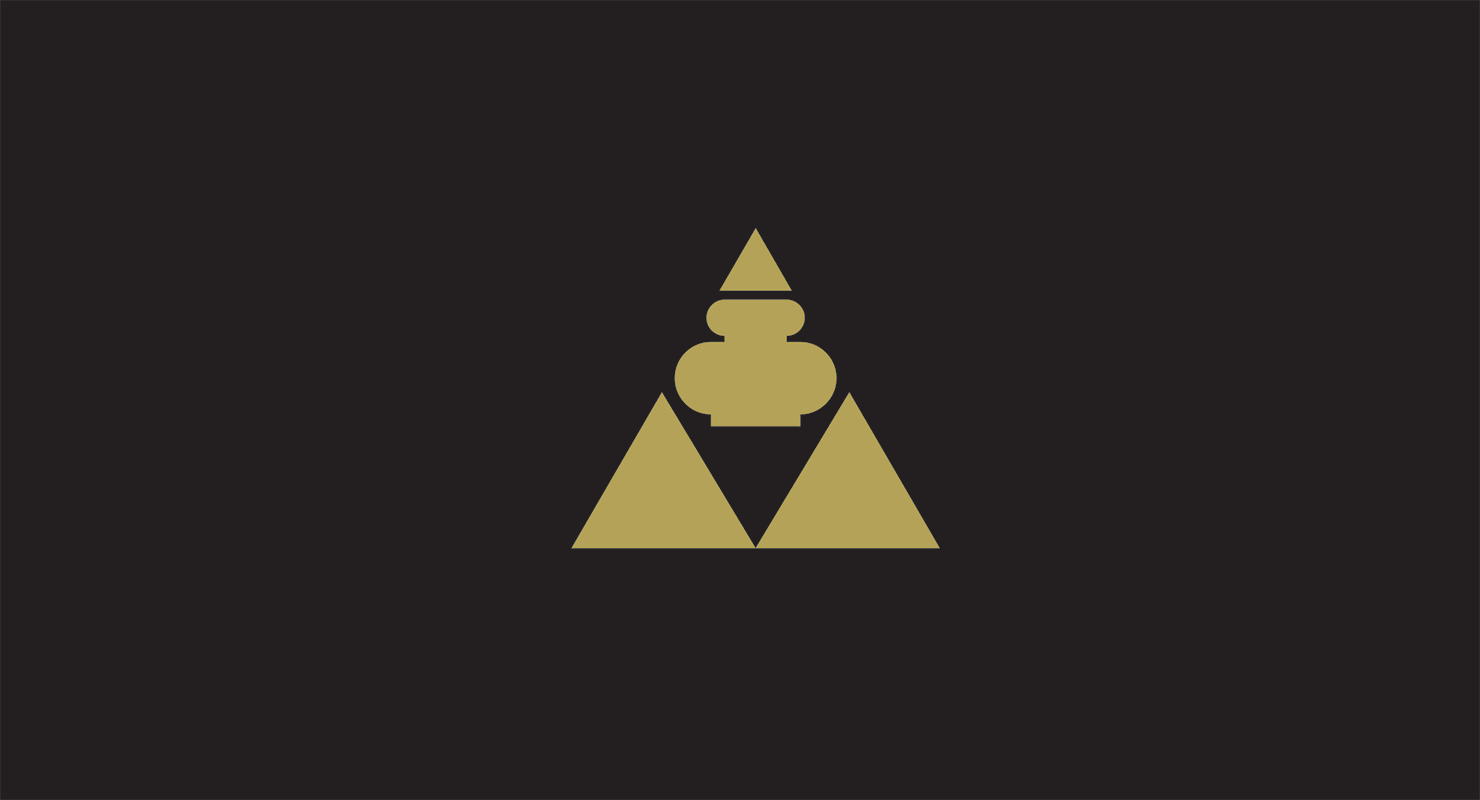 Royal Livingstone Hotel by Anantara - Zambia
From
130.00
Get your glow back with a pampering facial and complimentary Back massage