Primary content
HARMONY MASSAGE AND PRIVATE DINING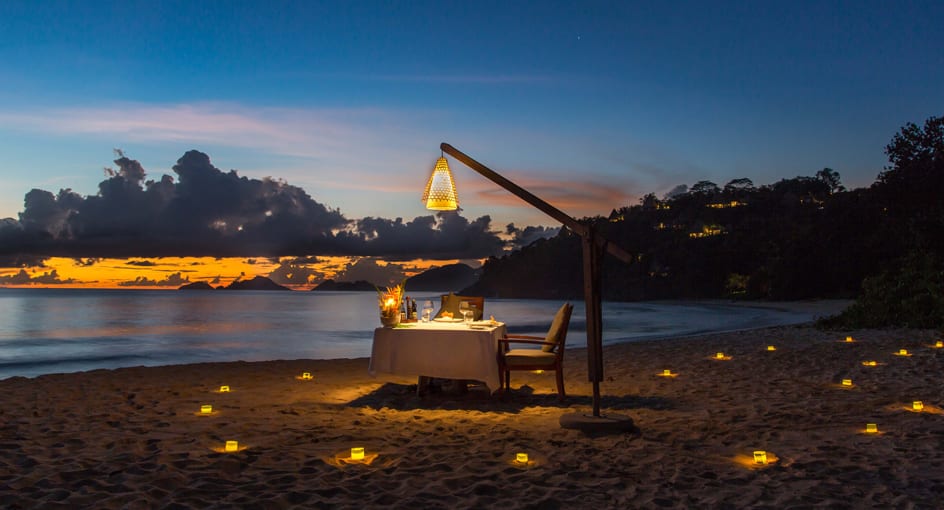 Spend an indulgent evening with your loved one.
Treat yourself and your partner to some tranquil moments together. Begin your journey at Anantara Spa, where our highly skilled therapists caress you with twenty dancing fingers. Your Harmony massage is designed to cocoon you and provide a deeply soothing effect.

Once fully relaxed, a freshly prepared gourmet meal will be served in the serene setting of Anantara Spa. Relish tasty morsels of delights in a romantic meal. Return to your villa and step into a rose petal bath that has been prepared for you both. Raise a glass to your love in the candlelight with only the gentle backdrop of the ocean for a perfect ending to this romantic evening.