Primary content
MESSAGE-IN-A-BOTTLE FROM KIHAVAH
Rolling out the red-carpet welcome in anticipation of your arrival to your island home, the team and I are eager to show you all the new improvements and experiences which await. Read on to find out about the new developments you can expect.
BEST OF MALDIVES – SPECIAL RATES AND OFFERS 2020 / 2021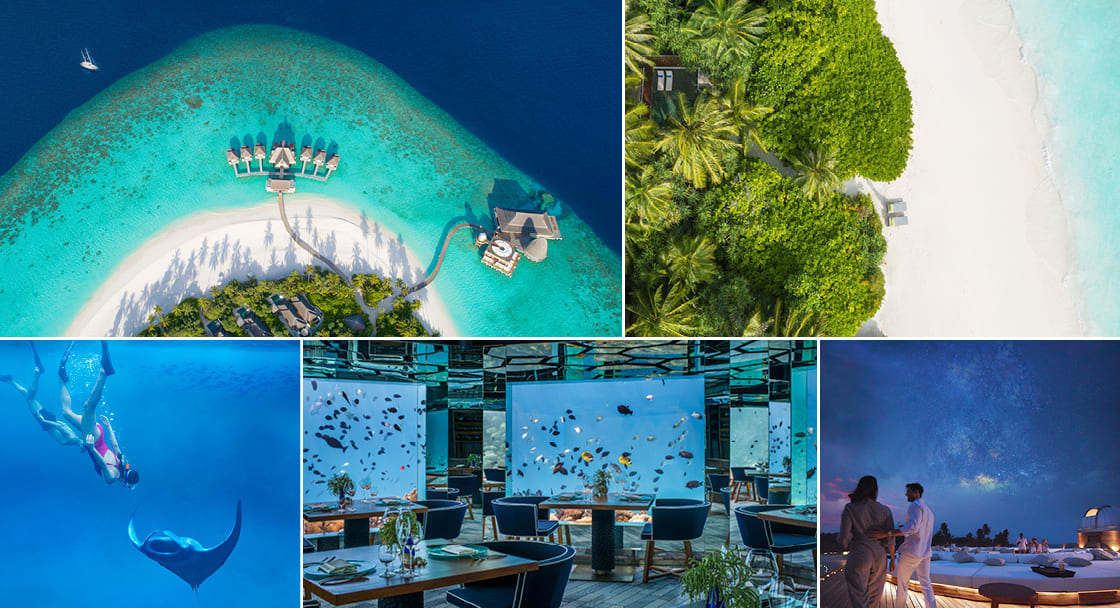 We invite you to embark on a journey of discovery with the 'Best of the Maldives', only at Kihavah. We are delighted to offer our guests special rates for the next 18 months which include three complimentary once-in a-lifetime adventures; snorkelling with manta rays, stargazing at the only over water observatory in the Maldives, and fine dining underwater at our famed award-winning SEA, one of the few oceanic restaurants in the world. Please contact your agent or myself personally for a special tailor-made itinerary and package for your visit.
BRAND NEW, JUST FOR YOU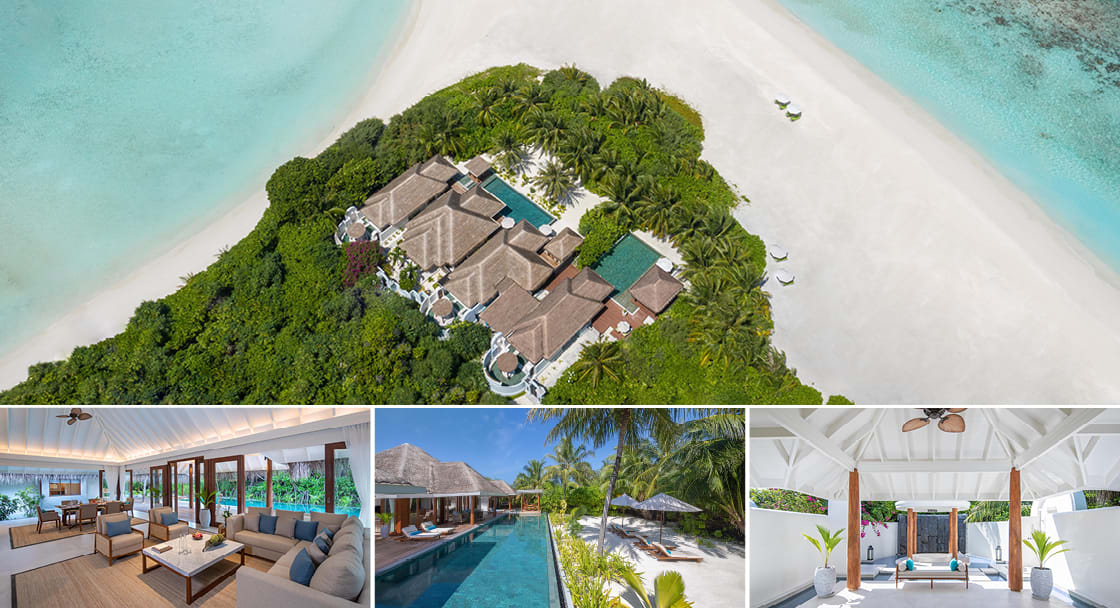 OUR NEWLY REFURBISHED TWO, THREE AND FOUR-BEDROOM BEACH POOL RESIDENCES AND TWO-BEDROOM OVER WATER POOL RESIDENCES
Inspired by the natural beauty of the island, the redesign carefully preserves the element of space while marrying a light and airy interior with smart technology home comforts.
SPICE; NEW VIBE, WITH THE SAME GREAT AUTHENTIC TASTE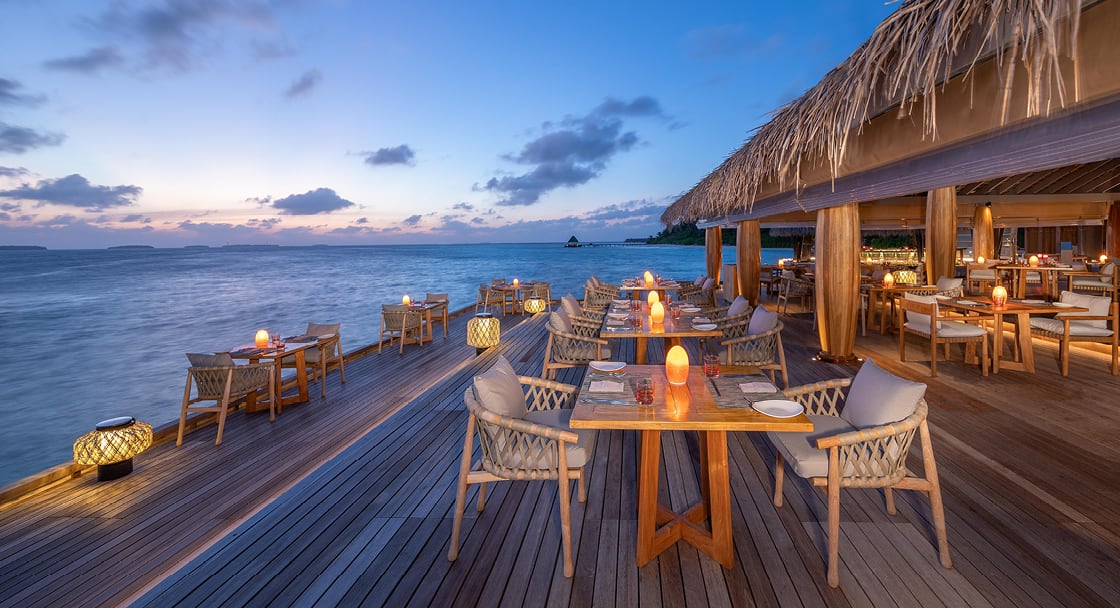 The perfect spot for spectacular sunsets, the newly enhanced Spice offers up the fiery flavours of Asia served with exquisite flair.
MANZARU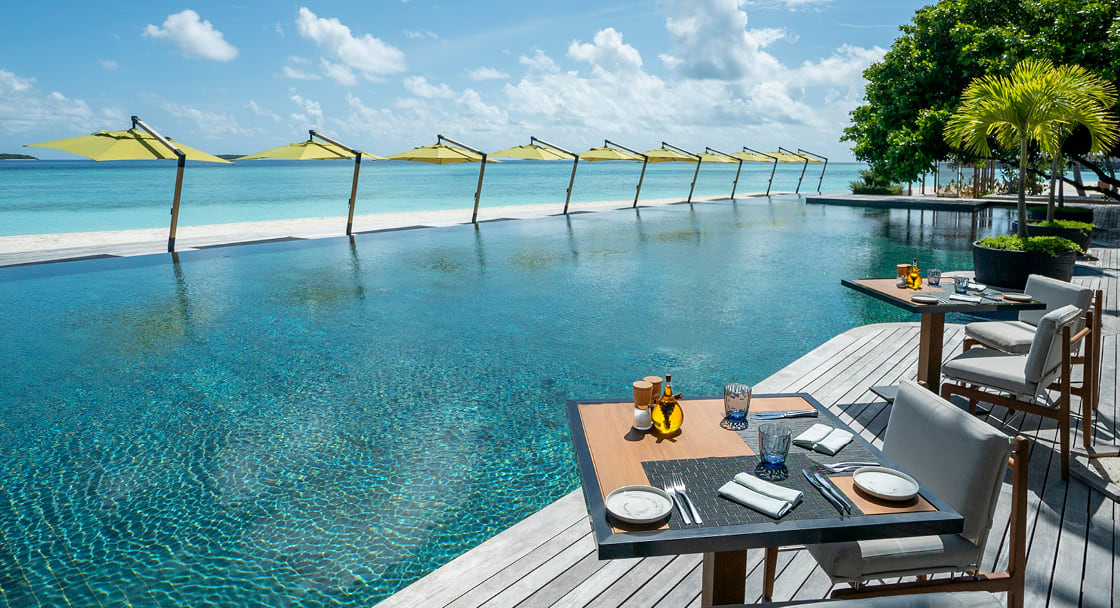 Framed against a backdrop of endless ocean blue, Manzaru has always been a popular choice for poolside day lounging, leisurely Mediterranean lunches and romantic Italian candlelit dinners. Fitted with brand new timber-framed pool cabanas and a gin speciality bar, there are now even more reasons to visit this familiar favourite during your vacation in the Maldives.

WELLNESS, ENRICHED AND ENHANCED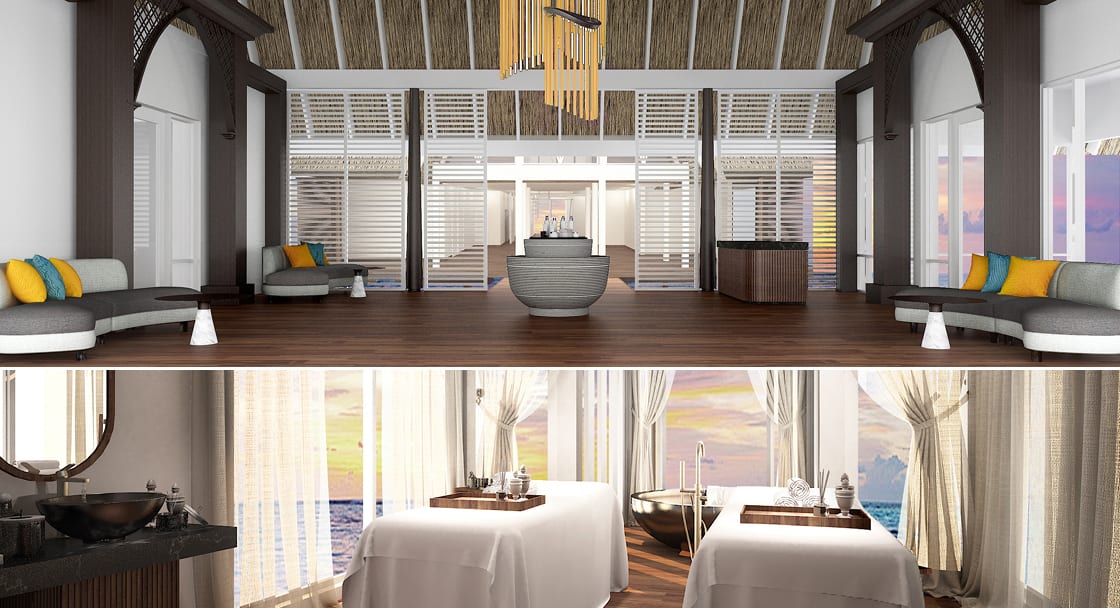 BRAND NEW ANANTARA SPA
The heartbeat of wellness and relaxation, our Anantara spa also underwent a rejuvenation during this well-earned respite. All treatment rooms have been refurbished and new wet and dry facilities have been introduced, including infra-red saunas and plunge pools.
COCOON - MEDICAL SPA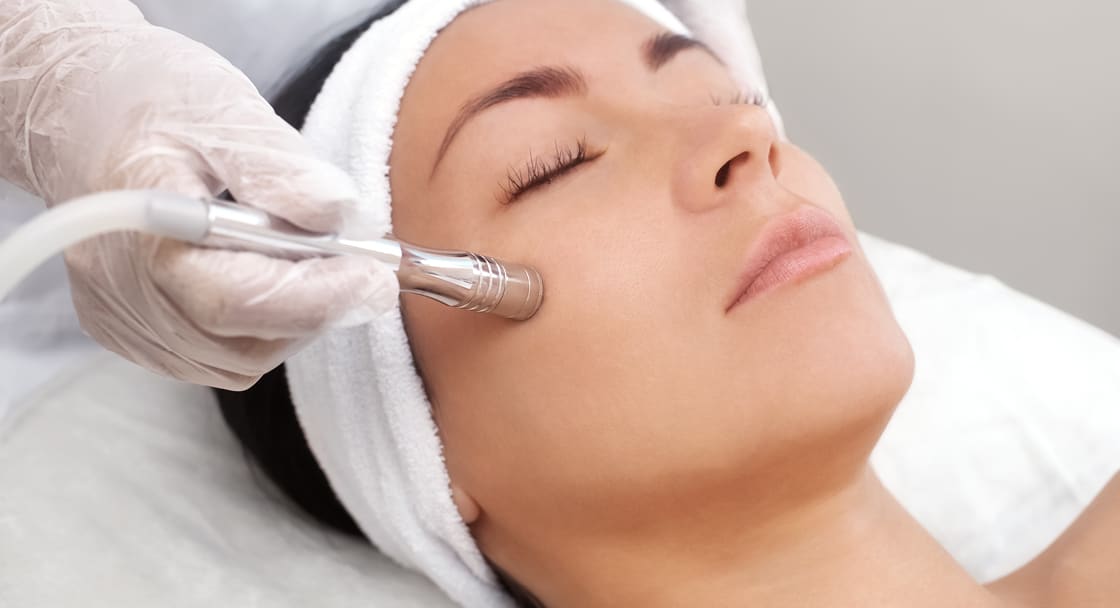 Building on the success of our medi-spa, we have extended the range of immune-boosting treatments such as the IV Vitamin infusions and introduced new ones such as:
• Absolute Immunity and Glow: Boost your health and skin at once with this powerful combination of natural vitamins, a relaxing massage, and 24-carat gold hyaluronic mask. The high level of vitamins helps balance the hormones, improve immunity level, and antioxidants improve the overall luminosity of your youthful skin.
• Fat Burner Lipolysis Injection: The injection PPC lipolysis is the gentlest way to eliminate spot fatty deposits and dimples without surgery, without anaesthesia, without scars and without time off. When cells are supplied PPC, they become too fluid and fragile and easy to be broken down. The melt-down fat is transported away by the lymphatic system; it is an acceleration of the processes that take place naturally in the body.
AYURVEDIC HEALER, VINOD NARAYANAN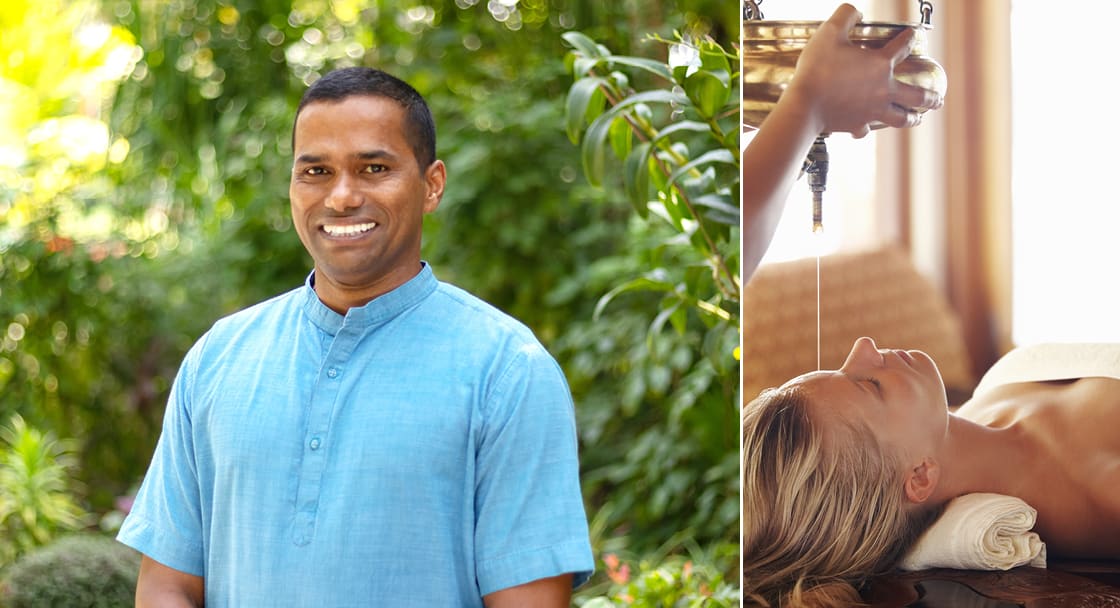 Vinod Narayanan has over a decade's experience practicing traditional Ayurveda, Yoga and Pranayama, Shiatsu and Himalayan sound healing in luxury retreats around the world. For a residency period of October 2020 to February 2021, explore 5,000-year-old treatments tailored to your doshas using natural herbs and oils, including Detoxifying Cupping Massage, Personalised Healing Massage, Chakra Breathing and Chakra Balancing and more.
FESTIVE CELEBRATIONS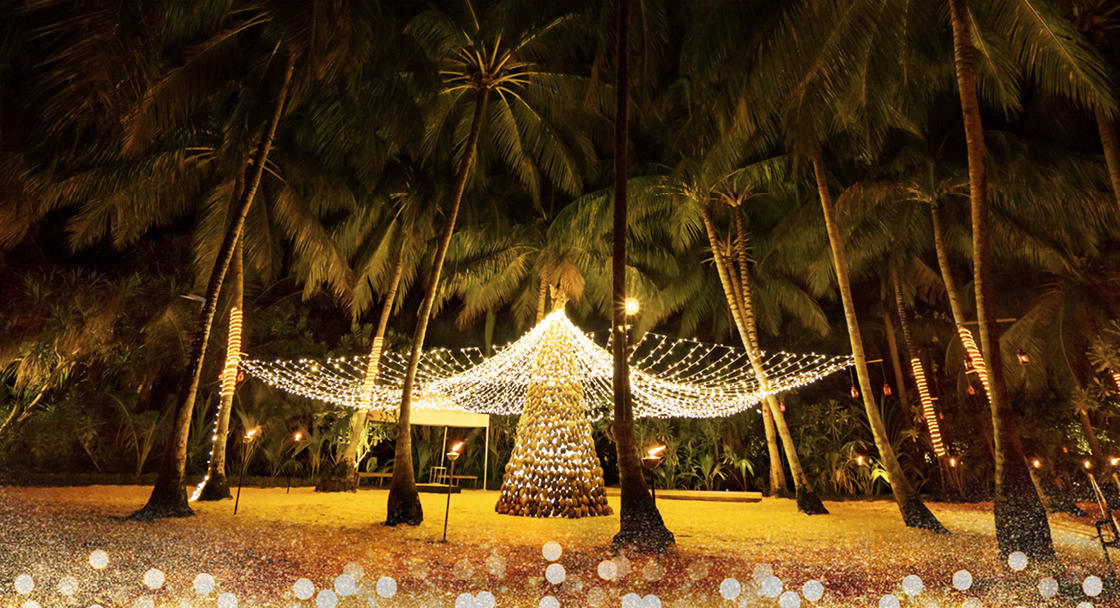 CHRISTMAS TREE LIGHTING CEREMONY
Kick off the island festivities and join in on the fun with a co cktail party and the annual Kihavah Christmas tree lighting ceremony!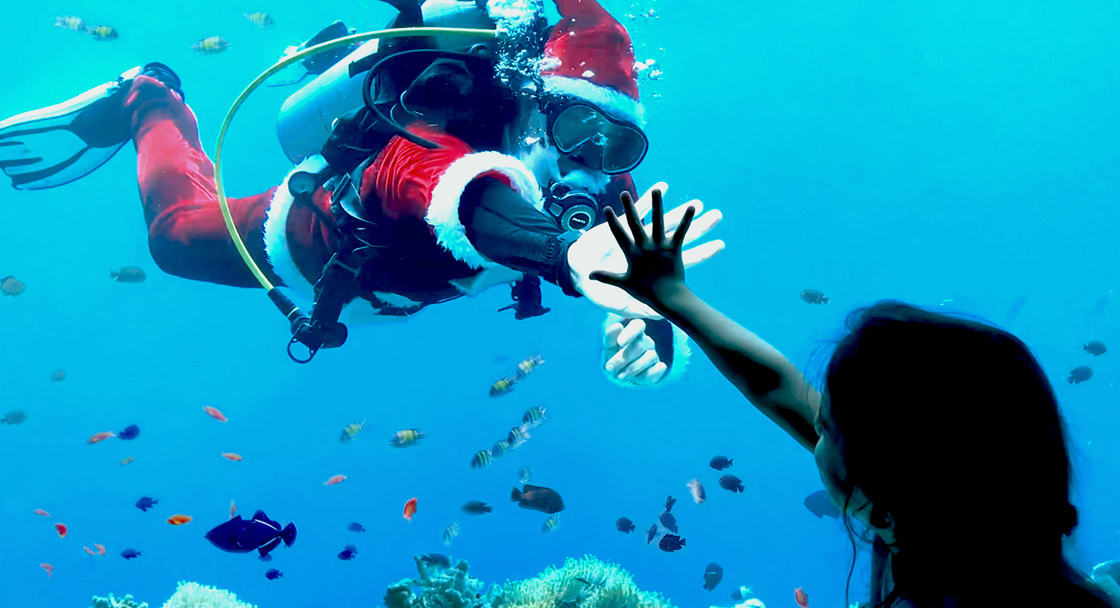 CHRISTMAS EVE COCKTAILS AND DINNER AT THE BEACH
Celebrate the most wonderful time of the year with ultimate luxury, tranquillity and wonder.Jaw-dropping magic and fire shows add visual drama to a magical Christmas Eve night. Witness a grand finale as the sky is lit with fireworks.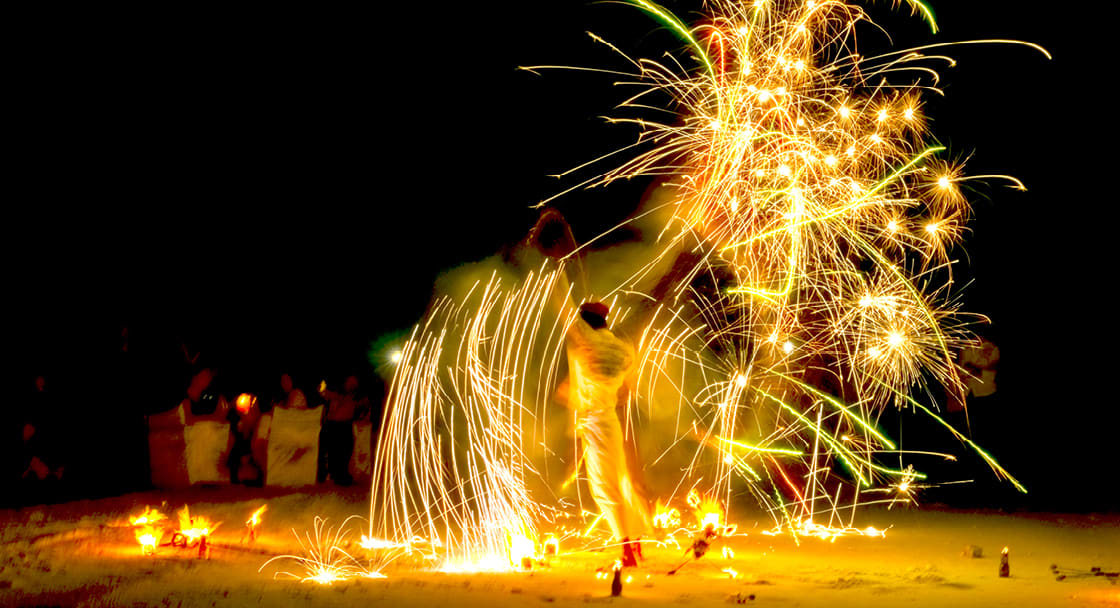 THE GREAT GATSBY CABARET NOIR NEW YEAR'S EVE
Be transported back into an era where elegance meets decadence! Marvel at amazing performers from all over the world and show-stopping fireworks. Dress up in feathers and pearls, strike your best gangster pose and head to the beach for cocktails and a gala dinner.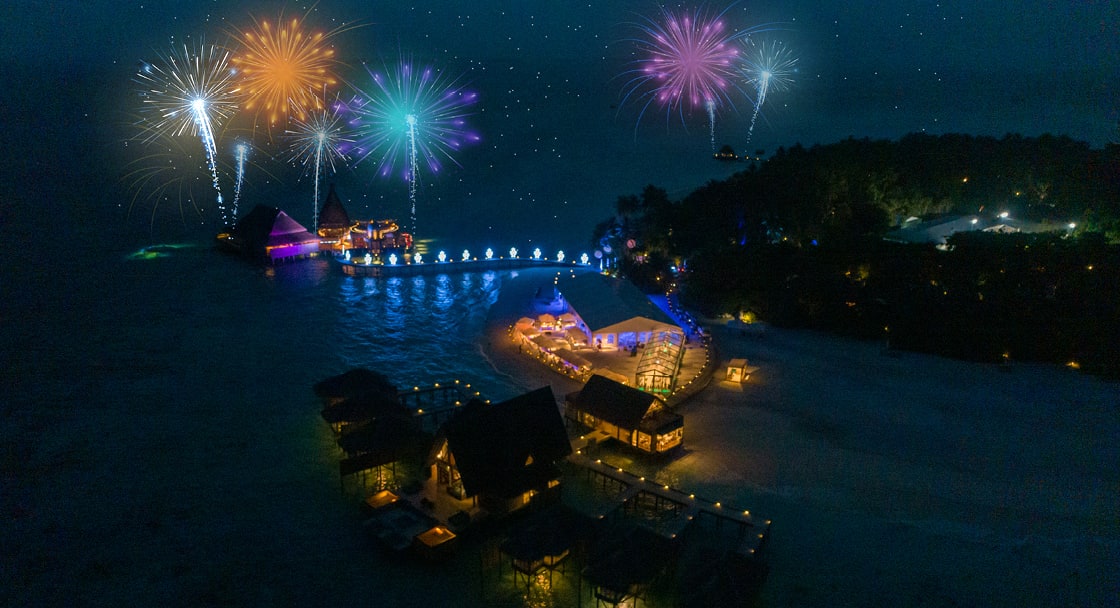 FESTIVE GALA DINNER
Relish the traditions of home in a summery, tropical setting. Let our chefs prepare carefully crafted Maldivian-fusion and international cuisine with the freshest local and organic ingredients. Have an overdose of fun as we set the stage for another remarkable celebration!
WHILST YOU'VE BEEN AWAY……
Our team has been occupied with taking care of Kihavah for you. But of course, we also remember to have some fun too.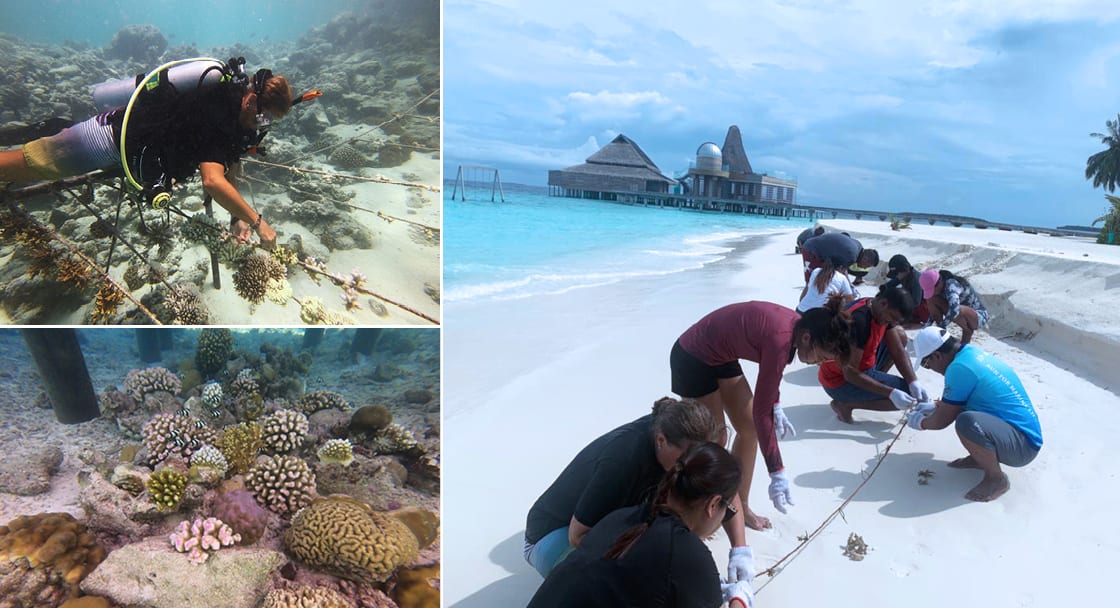 PLANTING NEW CORAL SPOTS AND NURSING OUR CORAL NURSERIES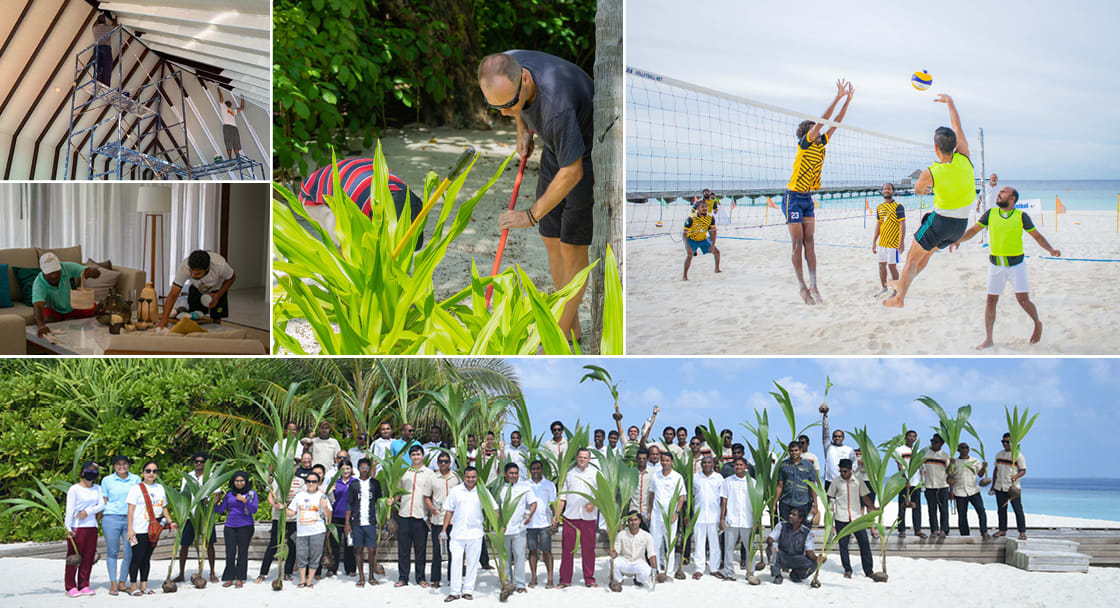 TEAMWORK MAKES THE DREAM WORK
*Foreign currency conversions are given as guidance only and are non-binding. Only the currency confirmed at time of booking is guaranteed.