Primary content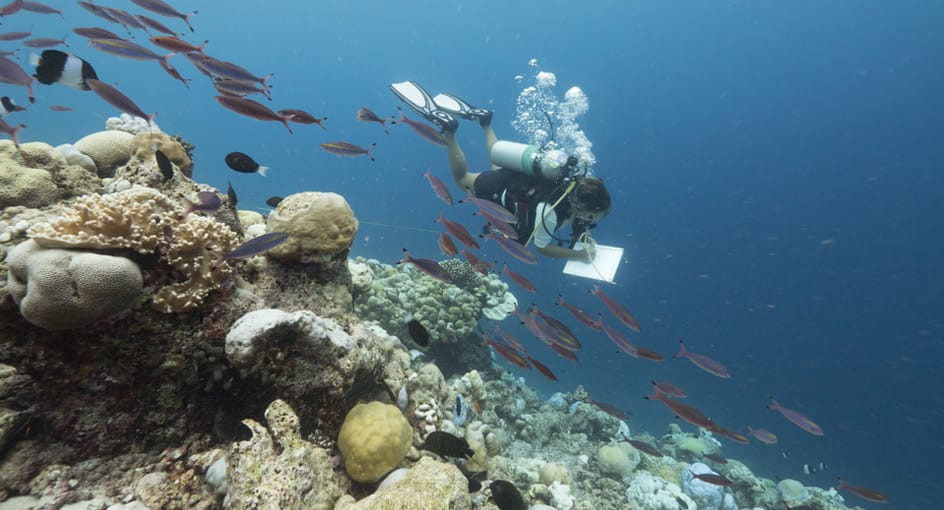 THE HOUSE REEF
Our house reef and its clear waters and myriad of marine life is one of the Maldives' most famous scuba and snorkelling utopias. Descend into an explosion of colourful coral gardens and glide amongst schools of tropical fish.
Coral reefs protect our pristine beaches and guard the island's crystal-clear lagoon. However, for all of its beauty and apparent resilience, coral is a sensitive organism, vulnerable to extreme weather and sudden environmental changes. As a result of the 2015 and 2016 El Niño events, the Maldives lost most of its shallow coral reefs when sea temperatures increased by 4°C.
CORAL ADOPTION PROGRAMME
The coral has been regenerating since the El Niño events, but temperature fluctuations are still a cause for concern. As part of our ongoing conservation effort to protect the reefs, Anantara has initiated the Coral Adoption Programme, inviting guests to participate in this long-term project by planting coral in our reef nursery and following growth with photo updates or return visits.
With the help of our friendly Dive Centre team transplant coral onto your rope in the lagoon and watch it being placed in one of our nurseries in a two-hour programme. Make a return trip to our idyllic Maldivian island to see how much the reef and our nurseries have grown.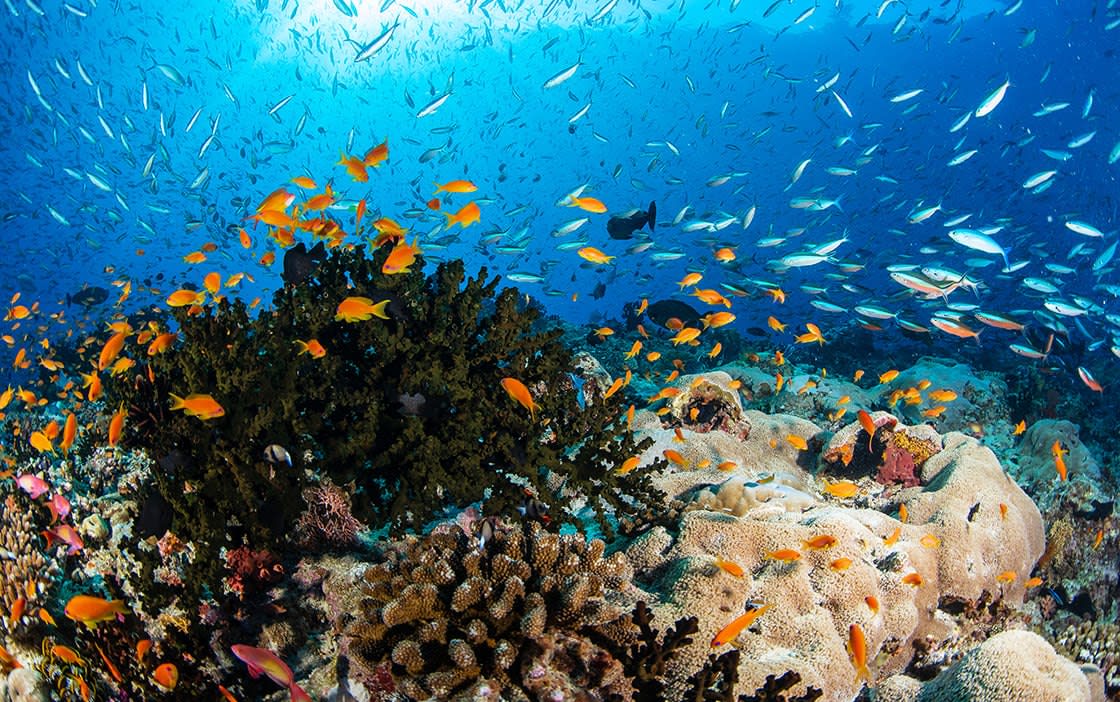 LEARN AND DISCOVER THE SECRETS OF THE HOUSE-REEF
Here we catch up with the Kihavah watersports team and delve into their insights into diving and snorkelling around Kihavah.

What is unique about Kihavah?

That we can take guests to a fantastic reef just one minute from the beach. It's so great to see guests enjoy, admire, and become inspired to help protect the amazing biodiversity that coral reefs have to offer. They are known as the 'rainforests of the sea' for a reason!

What surprises you the most about the waters around Kihavah?

The variation on offer here at the house reef, more commonly known as the 'Golden Wall' to local islanders. I've seen everything from a manta ray to the smallest little decorator crabs! We regularly see turtles, eagle rays, rock lobsters, moray eels, cleaner shrimp, stingrays and a beautiful array of colourful soft corals.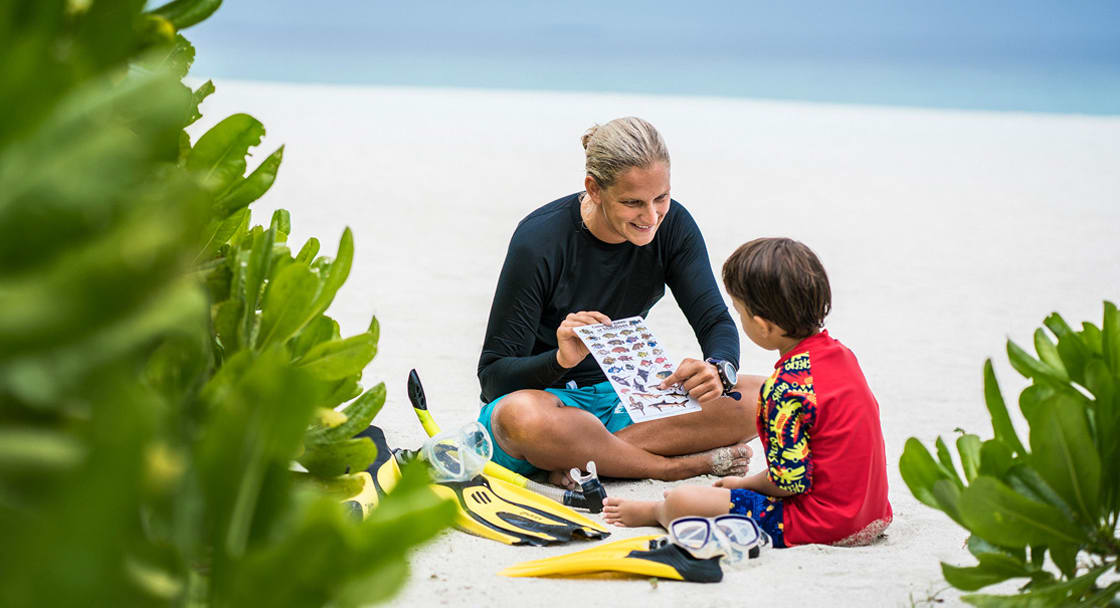 WHAT'S BEEN YOUR FAVOURITE EXPERIENCE SO FAR AROUND HERE?
Night diving. Here at our house reef I have had the best night dives repeatedly of anywhere I've been lucky enough to see. We almost always see over 30 rock lobsters hunting at the reef, lots of stingrays, nurse sharks, reef sharks, hunting moray eels, squid, octopus and many of the tiny little crabs and benthic fauna.
The team work hard to ensure that our house reef survives and thrives for many generations to come. With the introduction of the Coral Adoption Programme, guests take broken fragments of coral and grow them on ropes until they are large enough to be planted on the reef - just like you would with flowers in your garden. Each coral piece that is replanted helps the reef to prosper and allows each guest to play a vital role. Join us in our endeavours.