Primary content
$name
Discovery
17 February 2017
Anantara Al Jabal Al Akhdar Resort is truly a getaway like no other. Clinging to the edge of a dramatic gorge in the spectacular setting of the secluded Al Hajar mountain range, it holds the record for the highest five-star resort in the Middle East.
Offering untouched tranquility for those looking to unwind and reconnect, Anantara Al Jabal Al Akhdar Resort resonates in perfect harmony with the Middle East's rich cultural traditions, resulting in a radiant sense of wellbeing. The resort offers total flexibility with a variety of health, wellbeing and healing elements, along with the freedom to relax and indulge at the luxurious spa. Guests are invited to book private consultations and treatments with the expert team, take healthy cooking classes and incorporate juicing into their diet, or work out in the privacy and convenience of their room with Anantara's gym kit service.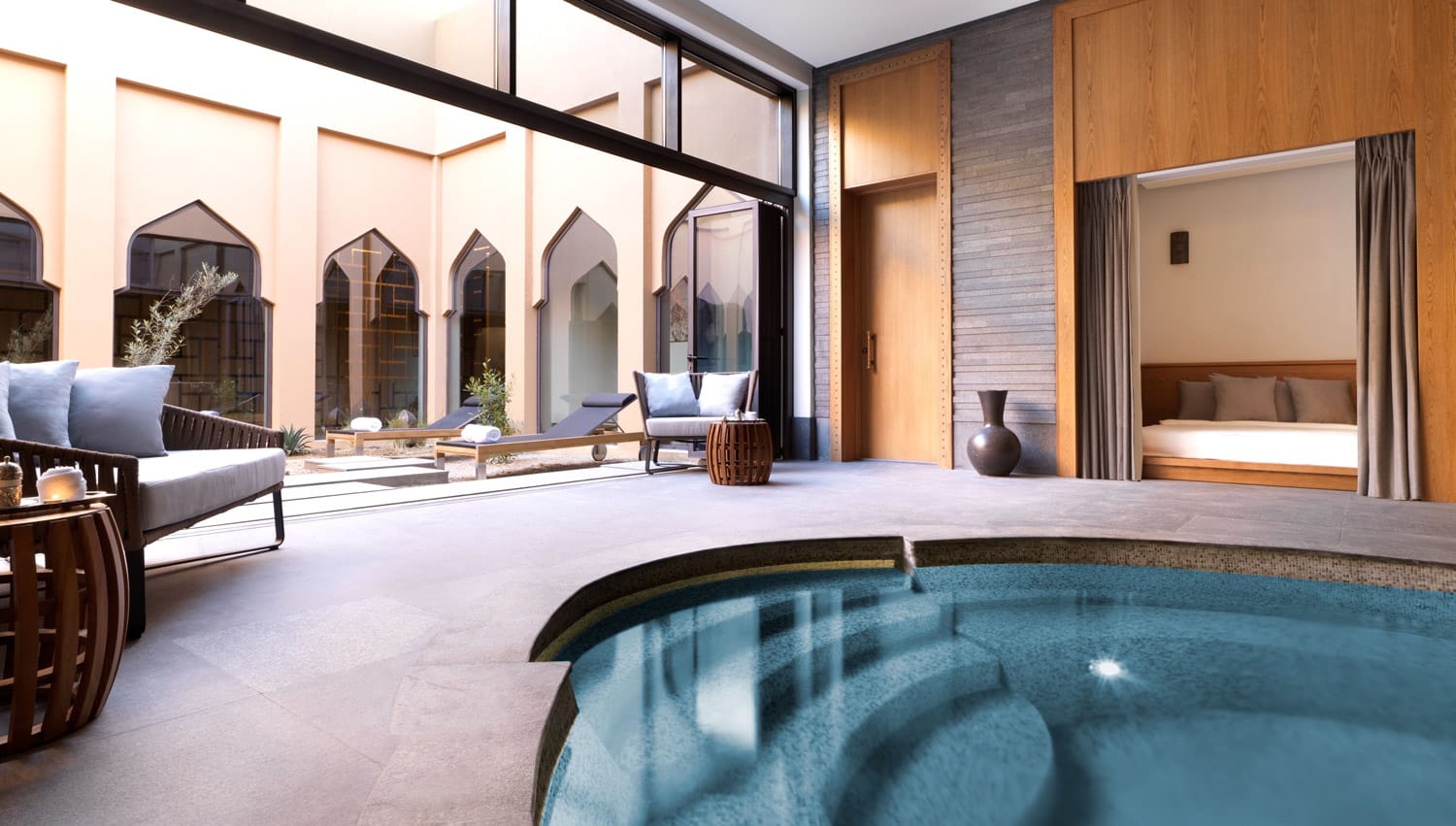 The Anantara Spa brings guests an overwhelming sense of peace as they relax under the soothing touch of trained therapists in one of the five beautifully appointed suites. A range of healing massages, stimulating scrubs, radiant facials and replenishing wraps use indigenous ingredients harvested from nearby pomegranate trees, rose terraces and frankincense plantations. Locally inspired treatments include the 'Revitalising Pomegranate Journey' which utilises the nourishing and regenerating properties of fresh pomegranates blended with salt in a revitalising body scrub, complemented with an Arabian massage and a milk and oriental spice foot cleansing ritual. Post treatment, spa-goers continue the blissful experiences, reclining beside the indoor swimming pool or in the Jacuzzi, in the separate women's and men's hydro-facilities, or at the outdoor relaxation areas which offer a high level of privacy.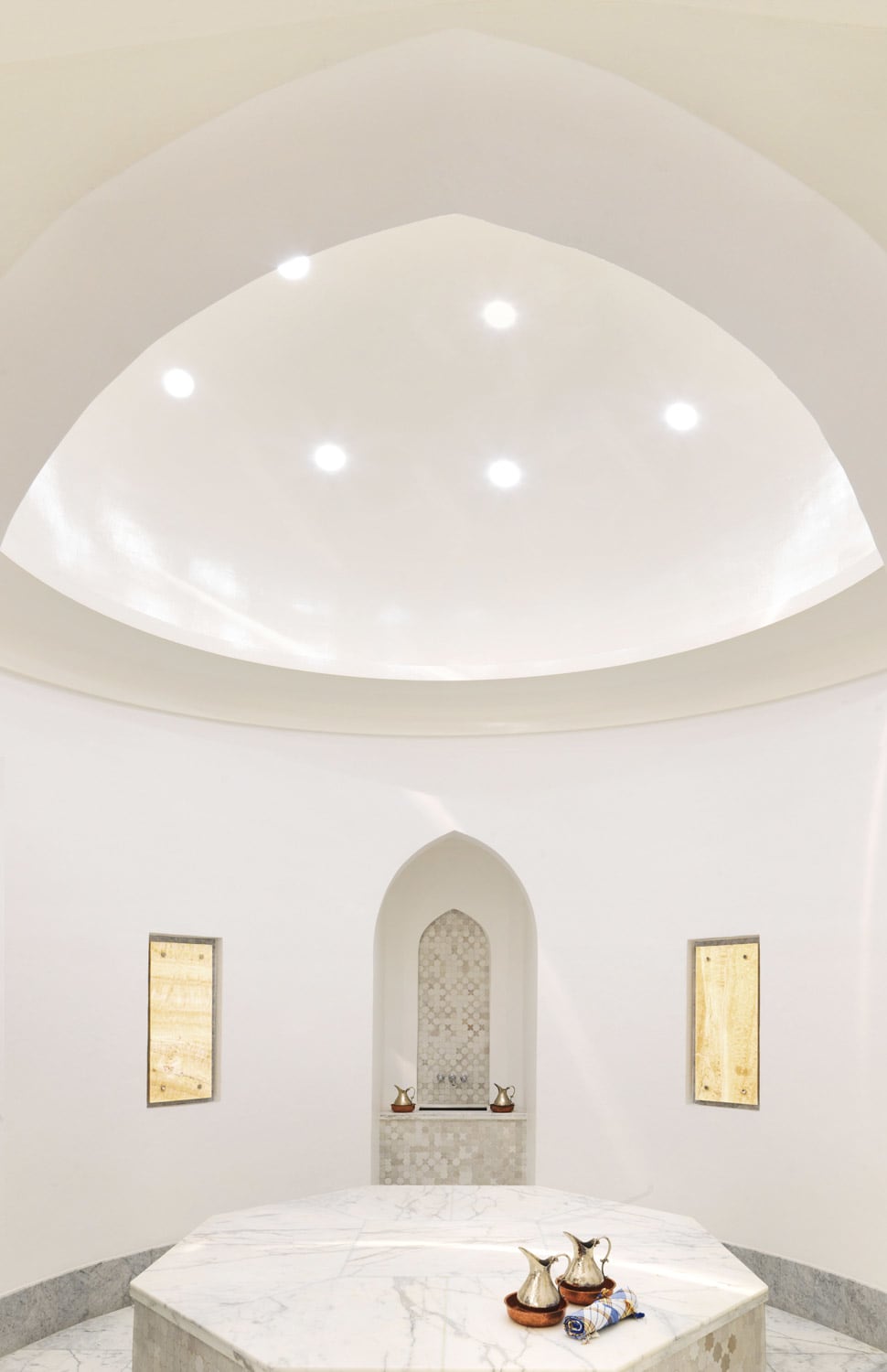 Guests can embark on a journey to inner peace at the traditional hammam. A tradition that has evolved over thousands of years, spa visitors can enjoy an exhilarating salt scrub before relaxing with a purifying body wrap and cleansing with an olive foam soaping, all surrounded by heated marble. Meanwhile, the Himalayan Salt Room combines ancient reverence for salt from the Himalayas with advanced modern therapy, allowing guests to experience how salt-filled air rejuvenates naturally and powerfully to draw out toxins, deep cleansing the skin and purifying the body.
A tennis court and fitness centre help guests to keep fit using state-of-the-art equipment, including a freedom-climber – the first outside of the U.S. Its revolutionary rotating surface creates a realistic climbing experience in a safe, low-level environment. Meanwhile, a range of group exercise classes include aerobics, bootcamp and aqua aerobics are available, as well as holistic exercise such as mountaintop yoga to de-stress the mind and body. Inspirational and bespoke experiences such as trail walking, summit biking and skyrunning (an extreme form of altitude running) make the most of the surrounding mountainscape.
Guests can boost their wellbeing further with Anantara's Balance Wellness Programme, which includes three-day De-stress and Relax, Detox and Weight Loss or Peaking Fitness packages. Freshly blended juices packed with natural goodness are available alongside wellness cuisine that offers delicious and nutritional options. Specialist cookery classes using local produce and techniques allow guests to incorporate healthier eating habits in their own kitchens.